Automating key parts of your eCommerce Customer Service experience can lead to huge productivity gains, increased customer satisfaction, and improved conversion rates. Automation is the new normal, and there will be a time when automation will be at the peak of any business to move further.
In this article, we will see every piece of information that is related to automation in Customer Care Management and how will it help in carrying out the e-commerce business into one.
What do you understand by customer service automation?
The amount of time that manual agents or business owners will spend on managing customer service automation is directly proportional to the actual time taken to manage the customers and maintain them through manual efforts. There are surely repetitive basic tasks that your team might be going through all along which is just time-consuming and wasting the manual efforts in one direction. Imagine those tasks perform automatically where you can save a lot of time and hence can put the same efforts in some other direction.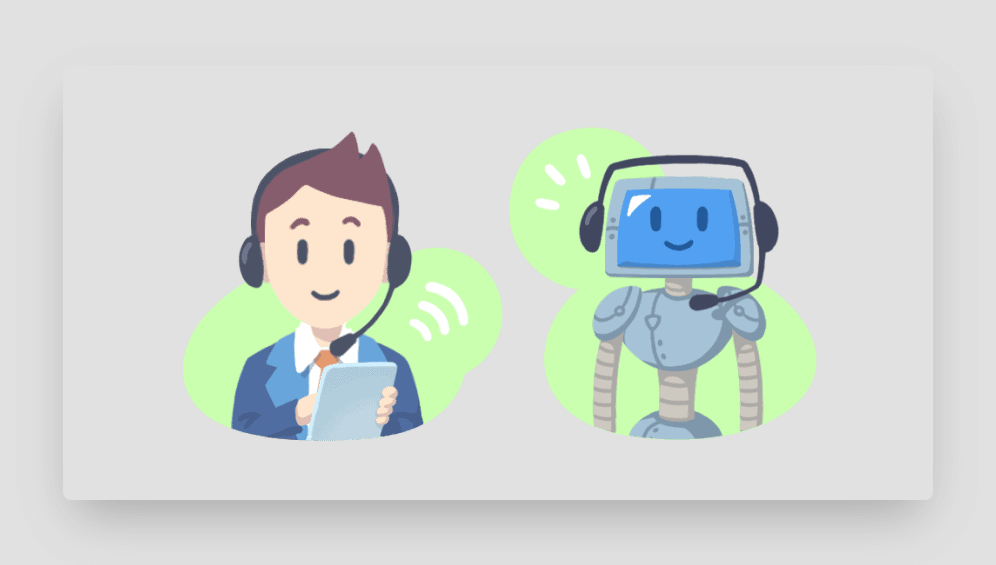 When there are tasks that are automated for you, there will be high-efficiency customer support that will be in more organized ways. The real-time response to the customers will help in escalating the business in no time. We all know, as customers we do not like to wait for a long time to get a solution. Customers can be lost and hence can affect the business in the long term. I would love to mention that, investing in self-service, automation, and AI is never worthless and hence it will keep the customer experience intact with the best number of the customer crowd. Looking for customers should be the priority in carrying out the customer-orientated business.
Does your Automation lack personalisation?

When it comes to personalization, we all might be wondering that does the customization will lack personalization. There might be a problem when customers will not get enough customizations. At last, automation that has been carried forward is something that will be associated with the human touch and hence everything can be added just like we want.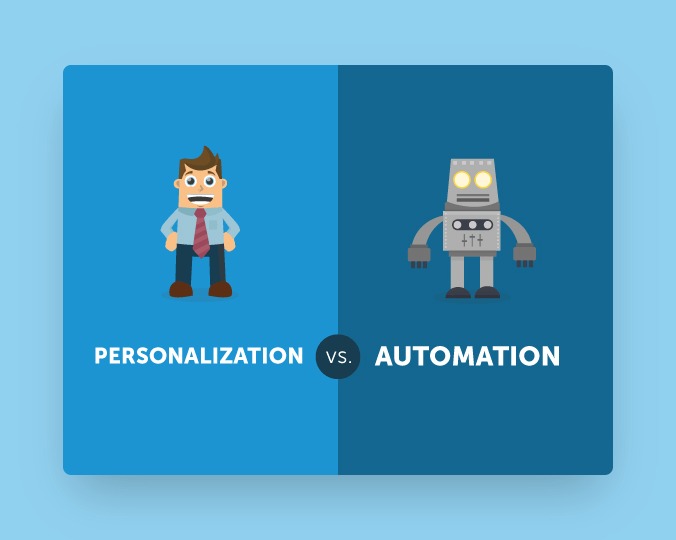 There will be nothing that will be compromised in the name of personalization. It is a matter of implementation, so when it is implemented effectively, the automation service is raised with a better version of the business. It will be a completely personalized self-service that will be driven by the Helpdesk Software for Customer Management. Let's know further what are advantages the customers are while availing the automation services.
Also Read: How To Provide An AI Experience For Your Customers?
Benefits Of The Automated Services In The Customer Support Management

Provide 24/7 support to customers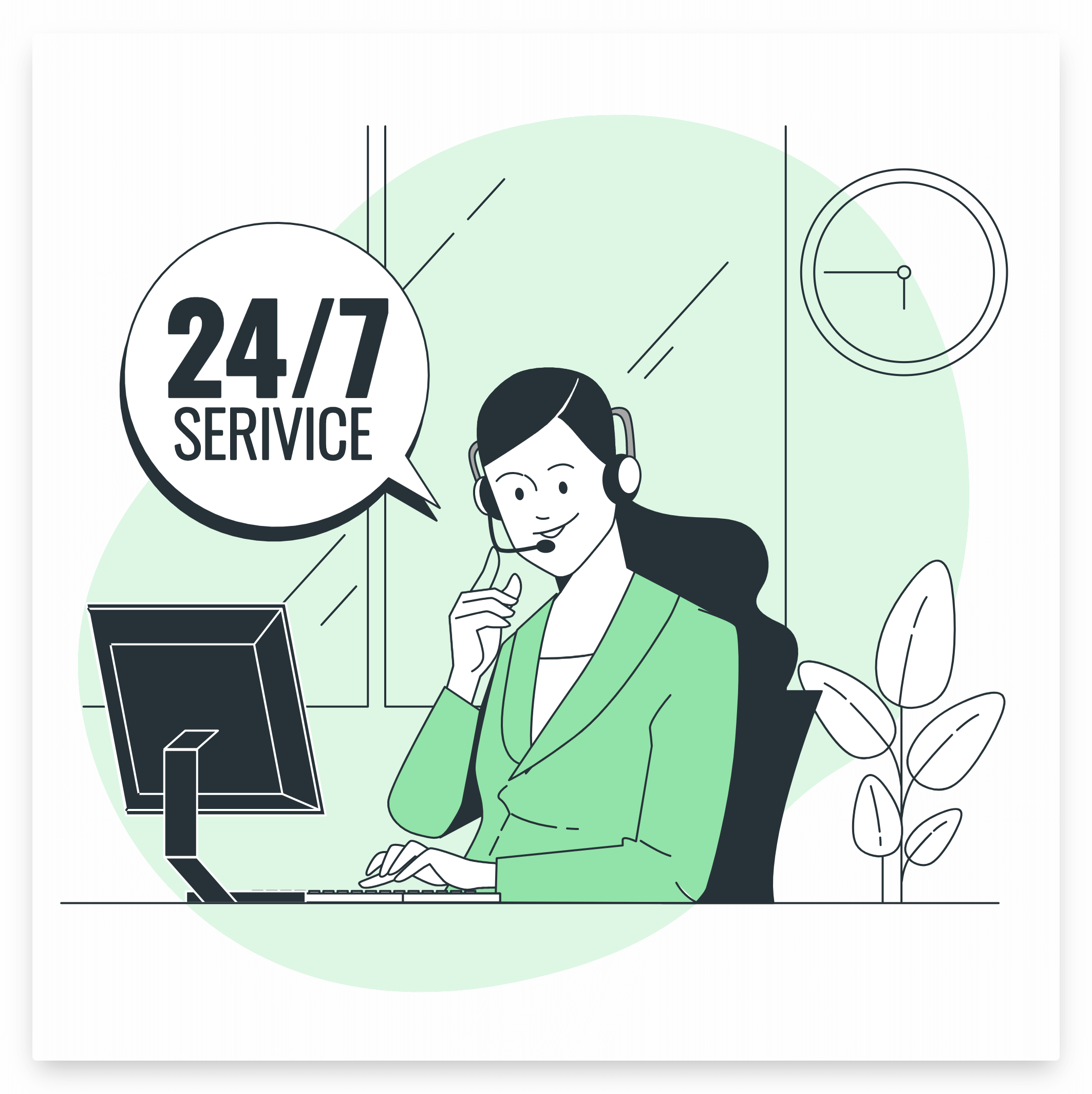 When your customer range is wider, there will be customers from across the world where there will be no specific approach timing for asking or coming up with the queries. According to stats, there are almost more than 70% of business owners are migrating towards automation support and services because it helps customers even when they are not online all day and night. This will help in switching the customer services to fully automated support with the help of availing the best customer service support Helpdesk Software. The automation services also cut down on expenses, which will be ultimately beneficial to the business. The below chart will explain every bit of it to know the best use of automated services in the business.

Cost per action is reduced
While you automate your support tasks, there will be more customers generated, and ultimately there will be more tickets too. When it comes to vast ticket generation, there will be the lesser time will be gained for customer support for the customers. Of course, we do not want to lose our customers, for the only reason you were unable to resolve the tickets.

You will be able to respond to more customer support and services when you automate your customer support management system. There are chances that more interaction with the customers will be generated which will lead to a good business flow.

Substitute of the human interaction with customers

We all know that automation cannot replace human interaction with customers but surely can work as a substitute in action. When a customer is struggling with the answers that they want or require to move forward, and interact in the live chat solution with the chatbot, the human agent can always take over the interaction and provide the solutions. The support agent can directly start over the chat with the customers. Now, imagine that the conversation would not have been carried out by the chatbots, and you would not get the time to cover every customer, that is filing queries or tickets in the helpdesk. The initial time of solving the basic queries is occupied by the chatbots and thus you can jump to the conversation when the human-agent interaction is required and not before that. The time is conserved and hence there is no requirement of constantly available online.
Updated ticket resolution for customers.

The majority of customers are expecting a speedy time with the answers because almost all queries can be resolved by automation or chatbots. Human-agent might not work precisely on time and it is not possible to always stay available online for the customers, this can be overtaken by automation and chatbots. The ticket resolution process becomes easier with time and Customer Management will get easier with time. The basic and repetitive queries can be resolved easily without letting customers wait for a reply. What are the better ways to help with the business than better Customer Management through the Best Helpdesk Solution? At least your customers will not have to wait for their resolving of tickets to get solved just like early traditional methods.

Bring all support channels in one!

Customers may approach from any channel, so it is often that support agents might get confused and may not be able to cope with the same. With Helpdesk Support, one will always be able to manage the tickets and queries of customers in a more organized way. The merging of tickets will make the flow easier by handling customers in smarter ways.

Also, it has come to the notice that extreme switching of the customer interaction medium, will reduce and disturb customer management performance in various ways. So only one medium for further interaction is provided for smooth conversation and avoiding multiple ways of talking to customers.

How will Desku help in automating your eCommerce business?

When it comes to handling the business, the most important thing to look for is always Customer Support services, and if it does not work properly, the business is not much appreciated, and hence, there will be a loss of customers in the huge quantity.
It is always requested that the proper customer management should be in the most accurate ways with quick responses. Let's know further how will Desku help in making your Helpdesk work in the best ways and exactly how any business owners have thought of it.
Integrate the best tools for ease
We are providing the various tools, that are running to make Customer Management easier. From merging tickets to resolving tickets everything will be carried forward with the sleek integrations. Desku will easily integrate directly with your eCommerce stores and thus everything will be carried from one place.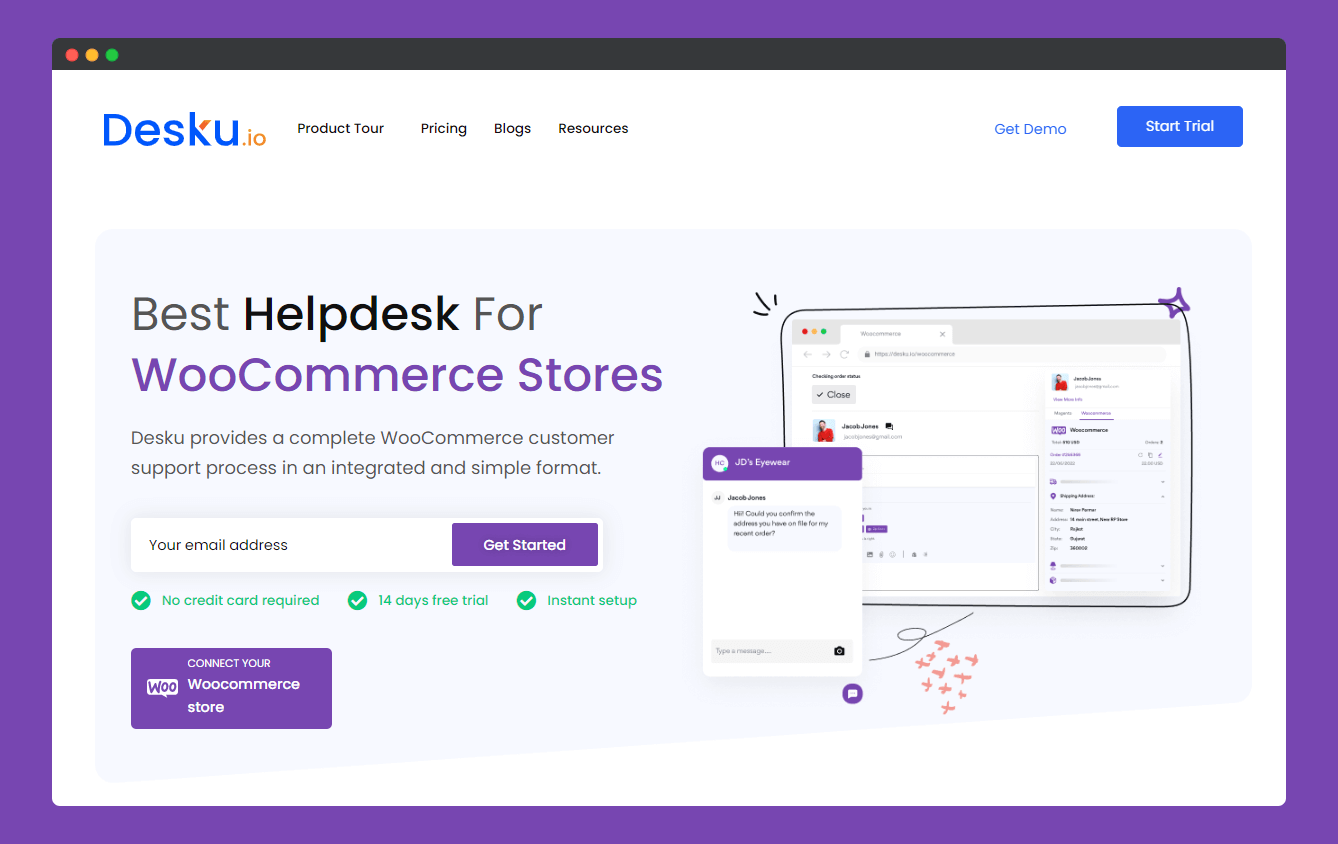 Also Read: How to roll out digital Customer Care Lively Strategy?
The work that will be carried forward by the team, will be more productive than before and will be able to access in better ways than before. When integration will be provided the workflow is automated and lesser manual efforts are put into action. Certain things are automated and will be resolved in no time, ultimately limiting the time that will be taken by normal human agents to perform the whole process of resolving the tickets and going from one to another frequently.
Wrapping up the Concept
When we talk about automation, it is not something you should avail because it is trending, it has become a core necessity for any eCommerce brand to use it for their business. Ecommerce is such a platform where there will be continuous ticket generation of customers and you will have to be available for them every time when they come up with any query. Automation in the eCommerce business is much of an important task that will be considered for better Customer Service Support.