When it comes to Helpdesk Software, it is currently one of the most widely used in the digital world. The field of information technology is constantly expanding, and it turns out that around 80% of business is currently controlled digitally. Customer Support will surely be required once everyone is digitally connected. Customers want stronger and more quick customer service, especially now that everything is done online.
And, given the rise in customer expectations, it's even more important that we achieve those objectives and offer them a consistent level of service. There's a chance the Support Agents won't be able to respond to their clients on time, resulting in disgruntled customers and maybe lost revenue.
What shall be done? What can be the smart solution for managing Envato Customers?
Let's get into this blog to learn more about it.
Also Read: The Best Help-desk software for eCommerce Websites in 2022
How can you configure Envato in Desku?
Desku is customer support software for Envato Authors that helps in managing any company's customer support services. Customers can be simply managed with only a few clicks thanks to the elegant features and infinite integrations.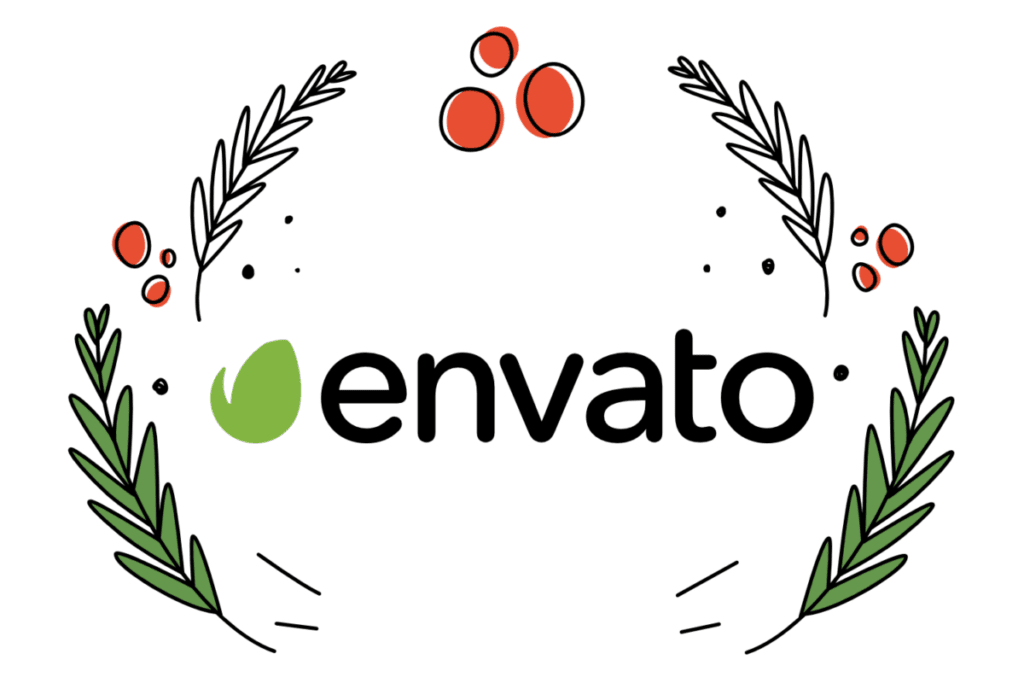 If you're an Envato author, there's excellent news: Desku now allows you to effortlessly configure your Envato account in just a few minutes. With only a few clicks, you can get every customer's information and deliver seamless customer service.
Let's configure Envato in Desku:
👉Click on "Browse all integration" from the setting panel for configuring the Envato with Desku.
👉Simply install the Envato.
👉Click on the Documentation tab and find the information on configuring the Envato with the Desku.

In order to provide customer verification using the Envato Login button, you need to do the steps below:

>Go to the "Settings" page, click on the "Envato Integration" tab and copy the "Confirmation URL" to your clipboard:
>Go to https://build.envato.com/ and login to your Envato account, then go to "My Apps".

Then, click on the "Register a new app" button:

👉On the opening page, the checkboxes for "Required Permissions" should be checked as shown below: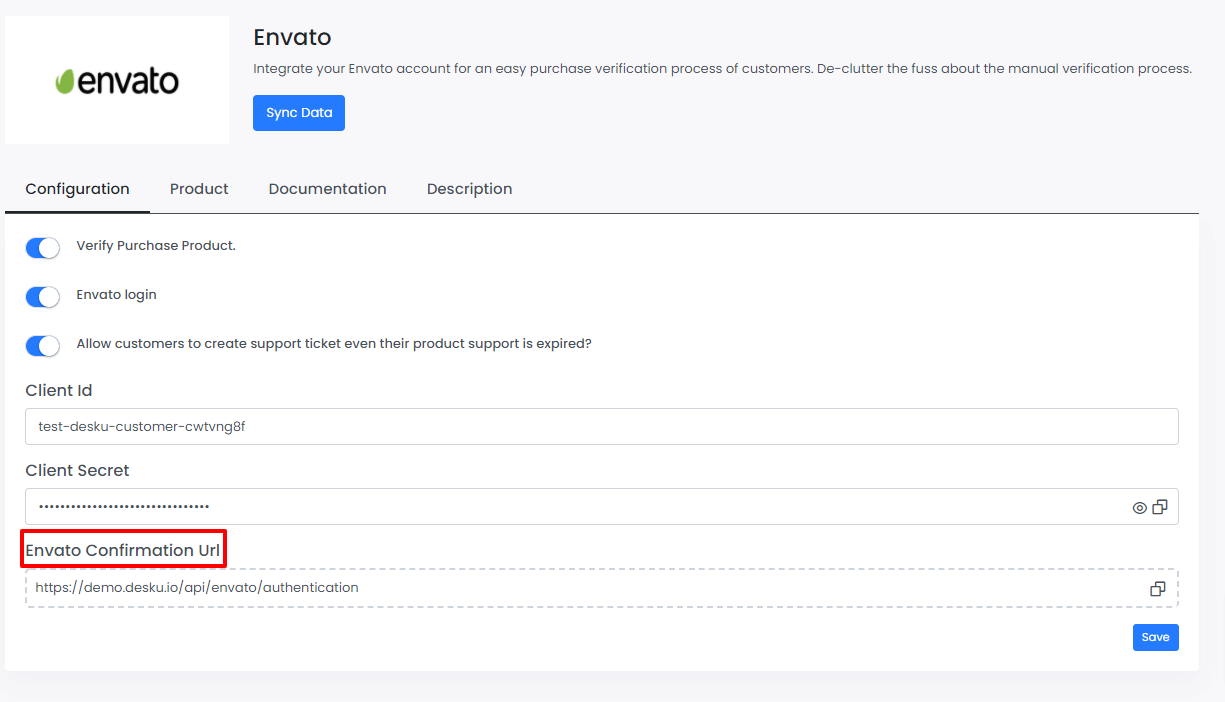 👉Then, paste your copied confirmation URL and click on the "Register App" button: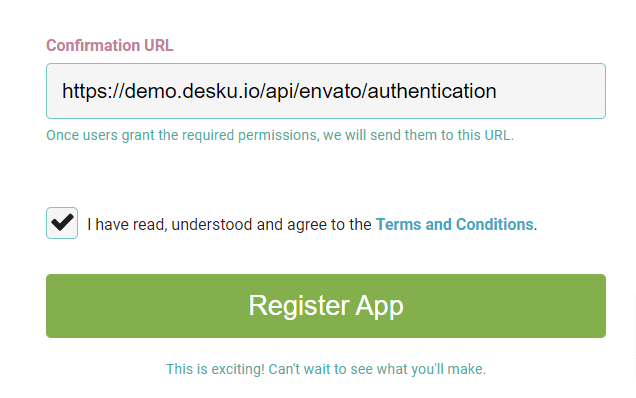 👉Copy your "secret application key" and store it somewhere to use later: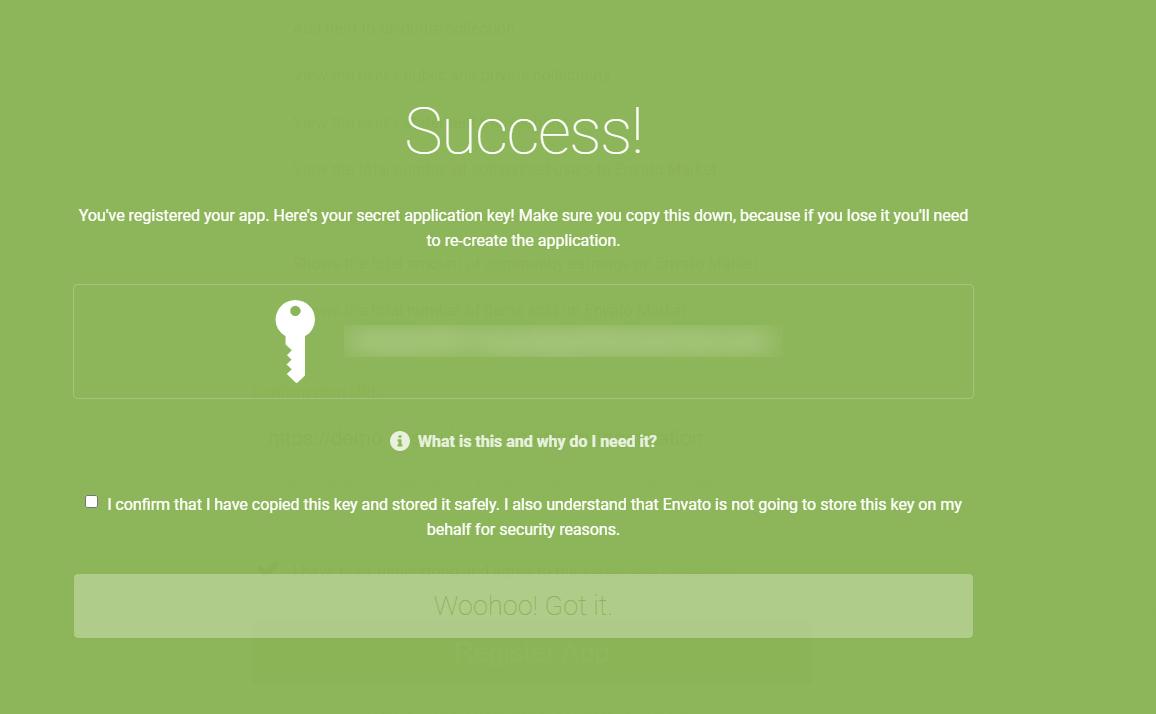 👉You should be able to see your app registered as shown below. Copy your OAuth Client ID and store it somewhere as well (to be used in the next step):


👉Go back to your Settings page "Envato Integration" tab and enter the client ID and secret key you have stored earlier to the related fields and click on the "Save" button:


👉You are set to go! Your Envato Integration for customer verification is ready.
These were some of the stages in configuring Envato with Desku in a straightforward manner. Envato Authors may now manage their customers more easily.
After configuring Envato with Desku, authors may now make use of the seamless features that will make their process run more smoothly. Are you interested in learning more about the features of a Help Desk for Envato Authors? The Desku's elegant features listed below will allow Support Agents to carry out their Customer Support processes in the most efficient manner possible.
Features that help Envato Authors to manage their customers
Features, that are specially built for the Envato Authors are listed below:
Ticketing System: Helpdesk Solution
When it comes to customer service, the helpdesk software should provide a single point of contact for clients so that they can quickly contact support personnel. The ticketing system aids in the filing of complaints and requests for answers to questions.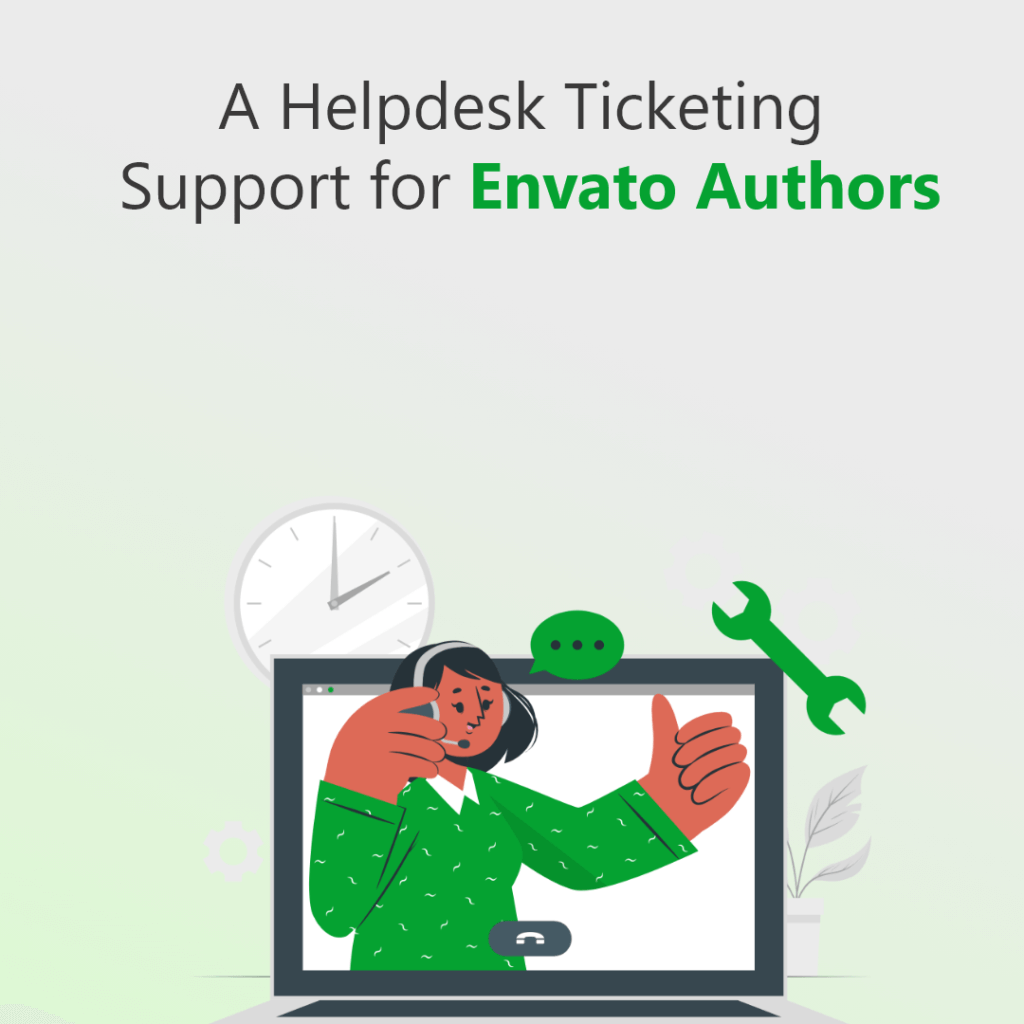 The ticketing system represents a well-organized method of communicating with customers. It provides support 24 hours a day, seven days a week without causing any havoc.
What ticketing system will do?
The ticket system for Envato Authors will be able to contact support agents via the Ticketing System feature, which will track their questions and objections.

Easily Assign Tickets:
As there will be a large number of people approaching you. Providing a solution is not a one-person job; simply assign the appropriate team support agent from the team and the issue will be resolved in no time. Assigning tickets will aid in the division of queries and the provision of speedier support.
Live Chat: Get in touch with your customers now
Live chat is one of the most useful elements of the Helpdesk Solution. It is also responsible for the reduction in client tickets. Get in touch with customers quickly and easily with Live Chat, so that simple and basic questions may be answered right away.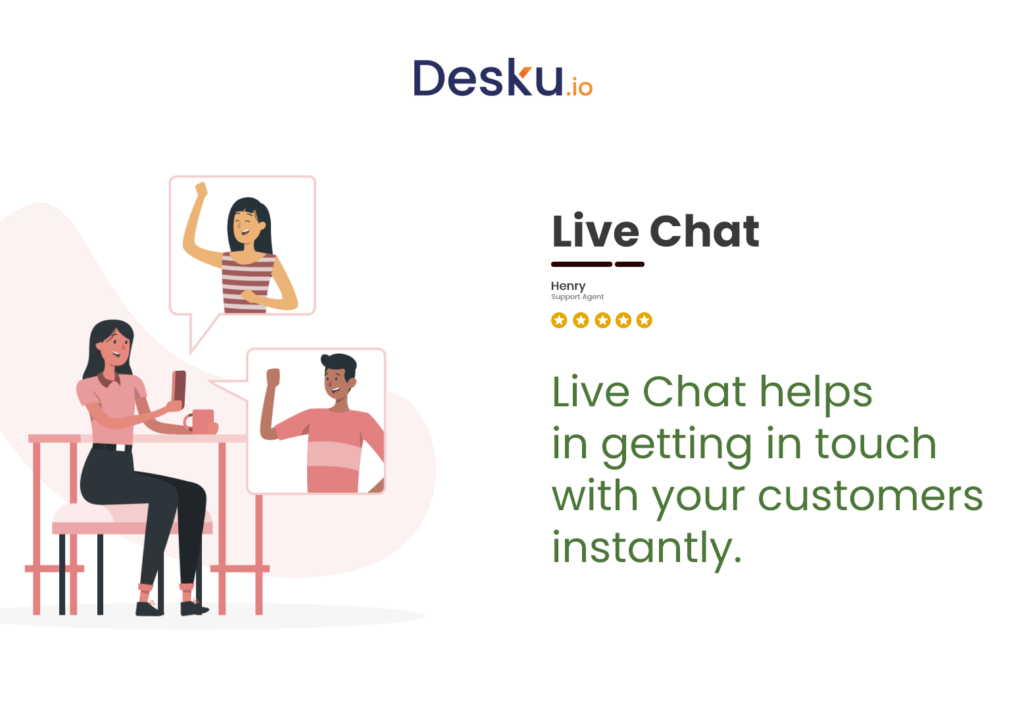 It provides hassle-free solutions and aids in the distribution of quicker answers. Customers can communicate with a company's support staff more easily using live chat.
Knowledge Base: A self-service portal
Customers will always want to help themselves and find solutions without the need for interaction with them. The Knowledge Base is a self-service portal that will provide assistance and information from many sources, such as articles, how-to articles, videos, referral links, pertinent information, and more.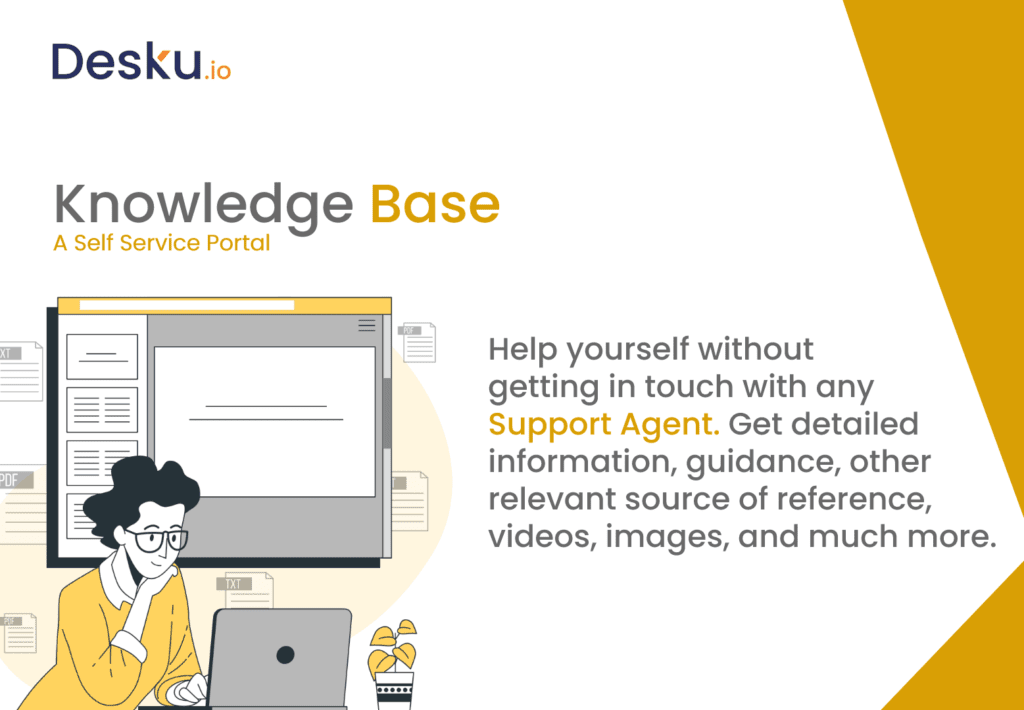 Having an up-to-date knowledge base makes it easier to manage customer support because they will have all of the necessary information in one place.
Advantages of the Customer Support Helpdesk Support Software
You may have found out that Customer Support Software for Envato Authors improves work effectiveness and facilitates easy customer management. It allows support agents to focus their time and efforts on more vital tasks by saving time and effort. Let's look at some of the immediate benefits of using Helpdesk Support Software:
Also Read: What is Helpdesk Software and how does Ticketing System work?
Smoothly managing the customer support
Increase in the efficiency of the Support Agents
Accurately get the reports and analytics on the customer's activity.
Get your own custom domain.
Experience the use of the seamless features of the Desku.
Integrate the endless third-party web apps.
Conduct your own Knowledge Base for customers.
All-in-one Helpdesk Support Solution for your business.
Conclusion
When it comes to running a small, medium, or large-scale business, it's critical to keep track of your clients. There are a few things you can do to help, one of which is to use the Best Helpdesk Support Software, which is tailored to your organisation like no other. It improves support agent efficiency and streamlines the workflow. It aids in maintaining a consistent response time to consumers.