Remember the time when you open a website and a message blinked on the right-hand corner of your screen? Sometimes you wonder what is this for.
They are the way the business or Institute greets its visitors or customers. They are software that is specially integrated with the Messenging platforms to help the customer support systems to serve better when tickets are generated by visitors or customers.
Chatbots are a combination of two words, Chat which is a synonym for the conversation between business and customers, and Bot which represents a Robot. Chatbots are the simulated conversation between the business and customers online on any messaging platform such as websites, messaging apps, mobile apps, or through the phone.
Chatbots are not like the application we install on the phone which either needs to be purchased or updated after regular intervals. They are easy to maintain and often can be installed with few codes and pre-programs designed by the developers.
A Dig into the history of Chatbots
The conversation where there is the use of computer software on one side of the screen and a human being as a visitor on the other end is called as Human-Computer Interaction we call HCI. It observes how easily human and computer interacts with each other. Chatbots are such a kind of HCI  that provides a smart and streamlined way of conversation with customers by service providers.
Chatbots were first invented by Professor Joseph Weizenbaum, in 1960 and were known by the name Eliza. It was not completely accepted because of the awareness issues regarding its benefits. Then China designed WeChat which was the advanced version of Elisa, and till now, they are using the same updating its features.
Chatbots have seen a huge pace of development in the interest of researchers and developers because in 2016 the tech masters like Microsoft, Facebook, and Google endorsed Chatbots as an upcoming medium of interactions with customers by businesses.
Recent development in Chatbots is due to an extravagant push for technology and machine learning. The pandemic has turned the world globally. Service providers see chatbots as a potential new route to customer engagement, which is important as the growth of customers spend their online time on messaging platforms. To carry out day-to-day services many E-commerce and social media platforms enable their developers to craft a chatbot for their brands.
The future is not far when the text will be carried away by conversational interface time. Furthermore, the conversations will be as real as the conversion between two humans or a group of human beings.
The type of chatbots to be used can be determined based on customer flow and how the users interact with the brand. Generally, there are two types of Chatbots.
AI-based Chatbots
These types are also known as smart Chatbots which improve themselves constantly through customer feedback and suggestions. They are smart chatbots because they can handle complex queries with their Natural Processing Language which understands words and phrases used by the customers on the other end.
This kind of chatbot gives an overall customer satisfaction experience. These Chatbots provide various benefits to the Business. Implementing AI-based chatbots saves the cost of hiring and training experienced personnel for customer support systems. It calculates the chat with a unique algorithm to analyze human speech and make appropriate responses.
Additionally, the chatbot apps can segment the prospects, collects their data, and provide insights about them by generating an analysis report.
The Chatbots work efficiently through well-equipped programming and installation. This kind of chatbot requires a detailed script which ultimately helps with the time of complex queries.
Static Chatbots also known as rule-based Chatbots are as per their name, fixed programs that can answer repetitive questions and provide static information to prospects or visitors. They are not updated at regular intervals and if a complex query is generated, they won't be favourable to give relevant answers. These Chatbots are used for simple operations that are carried out daily.
Static Chatbots also known as rule-based Chatbots are as per their name, fixed programs that can answer repetitive questions and provide static information to prospects or visitors. They are not updated at regular intervals and if a complex query is generated, they won't be favourable to give relevant answers. These Chatbots are used for simple operations that are carried out daily.
Static Chatbots
Static Chatbots also known as rule-based Chatbots are as per their name, fixed programs that can answer repetitive questions and provide static information to prospects or visitors. They are not updated at regular intervals and if a complex query is generated, they won't be favourable to give relevant answers. These Chatbots are used for simple operations that are carried out daily.
What are the varieties of Advantages of Chatbots in today's Business?
Chatbots are also seen as a means of increasing efficiency in customer service,
providing an automated experience to the end-users. These technologies have emerged the need to enhance the conversation system used in modern businesses.
The remarkable benefits of chatbots can be listed below.
Generates more leads
Chatbots help to generate more qualified leads in no time. Due to the amazing feature of immediate response, Chatbots increase the conversation ratio a thousand times more as compared to manual services.
Convert more web traffic.
At times, a proactive offer or quick questions to help could be the difference between the average rates of conversion, and filling the pipeline with qualified leads. The unattended prospects can be converted easily through Chatbots, resolving their queries in no time.
It gives an advancement to customer service.
Customer loyalty is the only Mantra for an increase in leads and sales. The standard of overall customer experience will retain the customer and ultimately land customer loyalty.
Automated Business systems
The fully automated business conversational system via chatbots helps to process the information to various departments. From entering conversation notes, and scoring leads, to entering leads to a custom drip email sequence with a single click, Chatbots do everything. This leads to a fully conversational marketing platform.
Huge Database.
Creates a huge database to convert potential customers or target customers into customer loyalty. That chats are recorded and saved to the database to avoid repetition and help to stay the whole hierarchy on the same page.
Replace "boring" with an automated conversational system of Chatbots to enhance the working of different industries.
Chatbots may be developed to have a beneficial impact on different types of businesses and industries. The remarkable impact on different industries such as health and medicines, banking and finance, hospitality, restaurants, and Educational and not to forget the logistic industries.
Overall every industry is Upgraded with help of Chatbots as they can be integrated with the tools required for the business and can be available anywhere.
Also Read: 12 Reasons to Use a Chatbot Maker for Your Business
Chatbots cater the benefits in different sectors of business
Enhances E-commerce
The overall shopping experience is automated through e-commerce. Gone are the days when people use to visit different malls and outlets of their favourite brands. Now the Brand is available at your fingertips and you can resolve any query or doubt before purchasing by connecting with the Chatbots integrated with the messaging tools. The Chatbots enhance the overall E-commerce experience through their availability, accessibility, and affordability.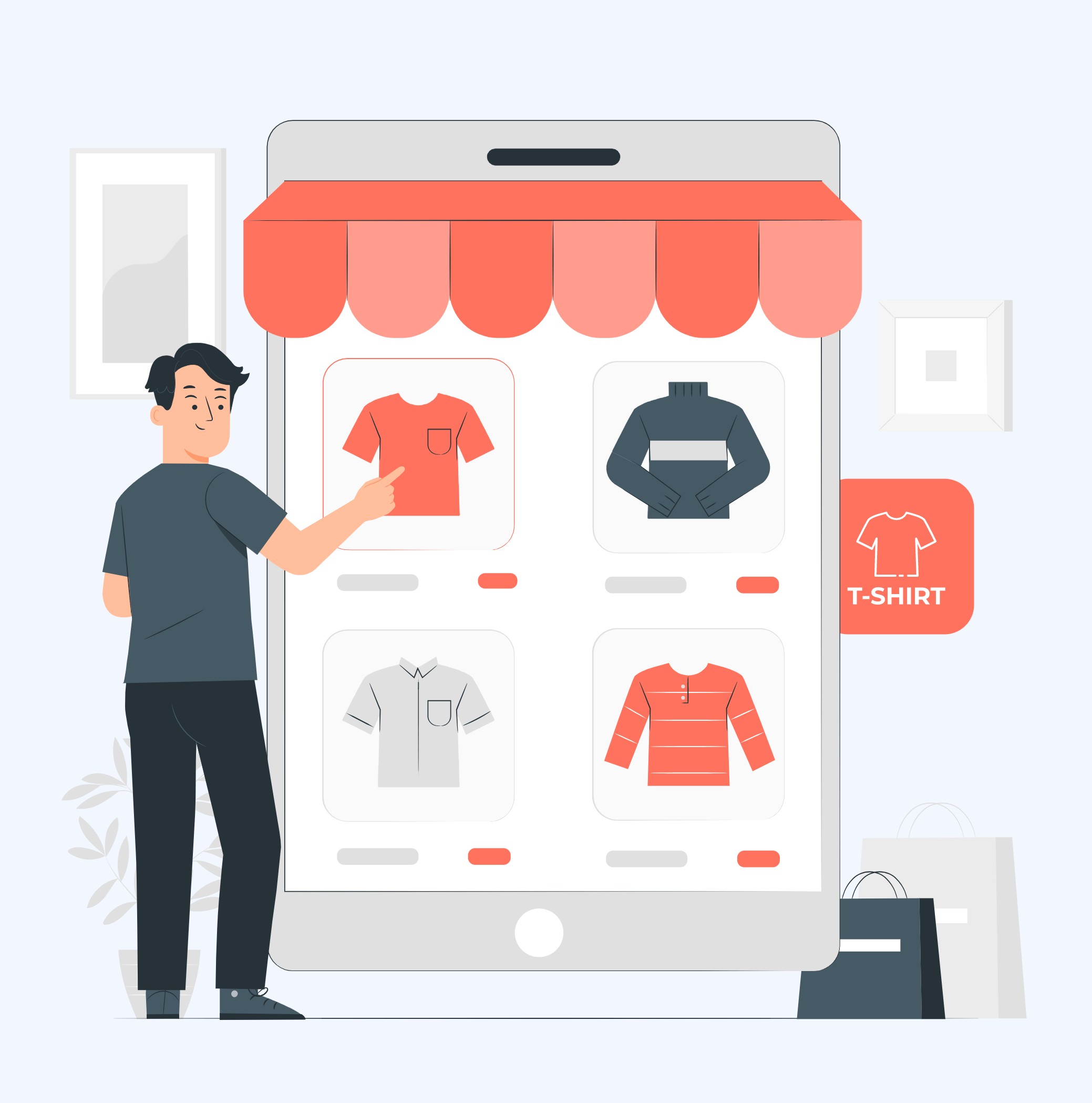 The brands can showcase their products and services easily through Chatbots. It can facilitate the customers with regular updates of offers and discounts, new launches, and also regarding shipments and refunds.
Health and medicines
As part of the health and medical sector, chatbots provide easy access to low-cost medical care, mental health support, and environmental health. When a Chatbot is implemented in the medical industry the patient can have the advantages like fixing regular appointments, intimation regarding vaccinations, and reminders of regular check-ups.
The Chatbots save history which is helpful when the complexities are handed over to higher authorities. Considering the history of the patients the Chatbot can resolve repetitive and simple queries too.
Aid to Banking and Finance
To date, Chatbots are not accepted by the users of the Banking and Finance domain as they feel such information is quite confidential and private. The use of Chatbots upgrades the overall customer experience by providing quick responses and fast resolution of problems.
They help the associates to reduce the stress of directly contacting the customer and their counter questions. Simple tasks such as greeting, providing account information, accepting payments, collecting initial information, etc.. are very simple tasks. This task can be easily resolved through Chatbots without an extra burden on employees and working costs.
Smoothen the Educational system.
Nowadays, the definition of a good education system is summed as an Institute which facilitates the applicants with quick responses, an easy process for admissions, online consultancy, E-resources for learning through videos and PDFs, personalized feedback, and easy payment of fees and other updates on a regular basis.
This can only be achieved when the Education system is integrated with the Chatbots at various messaging platforms used by the students to communicate. This software helps both the students, as well as teachers, carry out their daily tasks with ease.
Helpful to Logistics and Supply-Chain
It is directly connected with the E-commerce industry mentioned above. Chatbots help to smooth the workflow of the supply chain management system. It helps the business with warehouse management where they can have a watch on inventories and stocks. 
The overall order can be managed with the help of a Chatbot as it helps to convert the visitors into actual buyers through the conversational system. The customers can get accurate information regarding the product along with the delivery time and duration. Chatbots are immensely important for the logistics and supply chain as they are cost-efficient, accurate, and can be integrated with any kind of tool used by the business for messaging.
Pros of Chatbots in the Different Industries
Maximum global exposure
It is difficult for human associates to be multi-linguistic. The unique feature of chatbots helps to chat with users in their language so that majorities of queries are resolved which are domestic as well as international.
Advanced impact on Education and training
A single platform to engage, communicate, resolve queries and convert the applications into students with a unique automated system. It helps to convert the applications into enrollment in less than half of the time as compared to the traditional admission system.
Aid to the Medical services
The new Genz is blessed with the advancement of medical services via Chatbots, where they can get medical consultancy, appointments, reminders, health chart management, a database for medical history, etc. with a single click. Chatbots have become their new medical companions.
Effective utilization of available resources.
It saves time and energy to carry out day-to-day activities such as setting the remainder to fulfilling the online task. Everything is available as and when required. The AI chatbot is continuously updated to give humans a luxurious experience and satisfy their daily chores with ease.
Be a Social Companion
Socially disconnected and isolated is the major problem in today's society. Some chatbot applications suggest how chatbots may help bring people together. For example, Twitter automated accounts are responsible for a substantial share of the communication, and may at times be difficult to distinguish from human accounts, possibly skewing trending topics.
Availability
Once a chatbot is installed, it could handle queries at any time of the day, unlike humans. This enables brands to keep track of customer traffic during non-working hours and get in touch with them later.
Cost-effective
Apart from installation, Chatbots diminish the cost by answering numerous queries in no time. This will not only help the business but ultimately will cut the cost of the product down, which will benefit the end-user of society.
Update and training
Hiring and updating the human professional is a time-consuming and tough job. The AI chatbots upgrade themselves through conversations and interactions.
Integration with the favourite tool
Chatbots can be integrated with any tool or application. This helps the business and users to get a positive experience as they can resolve their queries on any platform available to them. The multiple channel availability will help them to stay engaged with ease.
Managing online purchases and payments
Chatbots could help streamline online shopping as well as payment processes. They provide information and resolve issues of users throughout the process of purchase decisions. Moreover, they could do searches, offer similar products, or even enable payments from the chat conversation itself.
Keeps you updated with the news
Some chatbots help you to stay updated with the current news. This will help the citizen to stay familiar with the current scenario in the country and the outside world. In the business, it helps to inform the customer about the latest offers, collaborations, and new launches of the brand.
Conclusion
To develop chatbots, there are multiple platforms where we can integrate them and we can use them at ease. Depending on the use case you want to address, some bot technologies are more appropriate compared to others. Chatbots are not limited to a single type of Business rather it is now merged with all conversational system be they a business or any type of industry.
However, to sustain in the current competitive era, it is highly recommended to use Chatbot for the overall smooth functioning of all the activities held in the operations.