For Millenials, Chats are a natural extension of communication. Considering
Chatbot
vs live chat, having grown up with the internet often considers phone call as unwanted, even presumptuous, so they prefer chatting through text. This scenario is not experienced in personal life but it's now a global phenomenon.
Currently, Chat has got the top position in customers' minds when it comes to communicating with the brand. Chat is fast, effective, and less time-consuming compared to phone calls. From finding out more information about the Business to getting the problem solved quickly, Chats have made a remarkable position in customers' minds.
It is the best solution to overcome the drawback of long waiting phone calls and also the back and forth emails.
In this article we are going to understand chatbots and live chat and why should we consider both for smooth flow of work. Although like person technology also has some pros and cons, so we will have a glance at it too.
When incorporating chat solutions on websites, we have two options. Whether to go for human associate or with the AI. Like two sides of a coin, both have two sides: say for positive and negative. Also, the combination of both can be implanted for better results.
What is Live Chat Software?
Live chat is software where the customers interact with a human associate on the other side of the screen. As the name itself suggest Live chats mean Live conversations. It is the most preferred proactive channel as it offers real-time support.
This one-on-one conversation gives you a sense of customer satisfaction in real time. Live chat is a web-based communications feature that allows agents to have real-time conversations with customers through a website.
What are the Benefits of Live Chat?
Human-Interactions
If considering E-commerce, 70% of consumers say they desire human interactions when it comes to these conversations. With Live chat, there is a direct conversion of one human with another. One-on-one conversation is always appealing when it comes to enhancing customers' service support experience.
These personalized experience always turns out positive for the brand. When a customer is tensed or stressed out, a few conversations with the live associate help them to ease out their queries and overwhelm the customers that the company cares for them.
Multi-tasking.
Live chats use the available team resources efficiently, by channelizing the right query into the allotted platform as well as multi-task it by handling multiple queries.
Handles Complex queries Better.
It can decode the complexity of the query better as it deals with human-to-human conversation. Certain queries require elaboration and discussion. By chatting with a live agent complex issues can be handled uninterruptedly with the Best solutions.
Builds Trust.
The customer always remembers how they are being treated by the Brands. The live chat always gives a personal touch to the customers, as if the owners are talking to individual customers. With live chat, agents can ask questions that explore customer issues in more depth, helping them to gain a better understanding of users.
Free-Flow conversation.
Since nothing is pre-assumed and the answers given by the agents to the customers are always straight to the point and up to the mark. This helps to have a free flow of important conversations from customer to business and business to customer.
Now you must be thinking, as there are so many benefits of live chat then why do business needs a Chatbot as a conversational tool?
Reason for the need for the new conversational system: Chatbot vs Live chat
Though the Live chat has many benefits for the brand there are a few critical areas of the business which are not covered efficiently by the Live agents. They are mentioned below.
Fast Response
The response time is always more in Live chats as once the overall queries is been heard, the associates take time to decide where to channel the query.
Huge human resources requirement.
Live chats require huge human resources as one associate can handle one conversation at a time. This will ultimately urge the company to have n number of conversation agents.
Cost.
The previous point is connected with the cost. Since a huge workforce is required for CRM, this will impact the financial aspect of the business.
Working hours.
Another reason is the human limitation of working hours. A customer conversational agent cannot be available for the company 24*7. If he/she does so it will adversely impact productivity. Human needs rest to charge themselves for the new day and new challenges.
Because of the above-mentioned reasons, Brands need a tool that imitates humans but is software or robots, and the combination of both is Chatbots.
Say Hello to Chatbot!
Before taking the conversation ahead, let us understand what is a Chatbot. As the name itself suggest a Chatbot is a simulated conversation with human users. In short, it's a conversation between man and machine. The software works based on a pre-programmed knowledge-based system.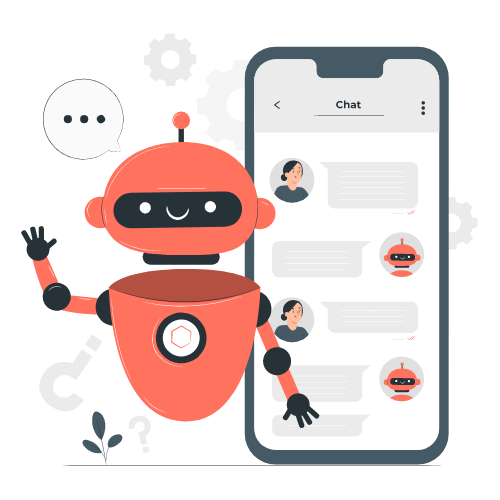 There are two types of Chatbots. The simple chatbots where the chat is carried out by a pre-programmed script based on the survey and customer's conversations. This kind of chatbot is helpful when the customer has similar questions or queries.
The other form of Chatbot is AI-based. These Chatbots are smart, intelligent, and well-designed with a power pack UX. Using Natural process learning (NPL), these chatbots can understand words, and phrases and thus can give appropriate responses.
Chatbots can engage customers across websites, applications, and messaging apps such as Facebook Messenger or Whatsapp. Chatbots are essentially designed for improving customer experience by automating sales and customer support.
What are the Benefits of Chatbots?
Availability: Brings the best customer experience
The unique feature of Chatbots is their availability. Since its a software it is available for resolving queries and attending to the customers 24*7. Thus this will be beneficial for brands to attend to global customers. Being the maximum competitors in the market, choose
top-5 chatbots
for shortlisting to further decide.
Affordability: Use chatbots for an easy conversational system
Chatbots terminated the need for labour during interaction with customers online. This is a great advantage for businesses receiving numerous queries at once. Aside from cost savings, brands could also align their bots with their objectives, using them as a way of boosting conversion.
Generates more leads
Chatbots help to generate more qualified leads in no time. Due to the amazing feature of immediate response, Chatbots increase the conversation ratio a thousand times more as compared to manual services.
Easy maintenance of Database
Creates a huge database to convert potential customers or target customers into customer loyalty. That chats are recorded and saved to the database to avoid repetition and help to stay the whole hierarchy on the same page.
Automatized Business systems
The fully automated business conversational system via chatbots helps to process the information to various departments. From entering conversation notes, and scoring leads, to entering leads to a custom drip email sequence with a single click, Chatbots does everything. This leads to a fully conversational marketing platform.
Accessibility
Chatbots are easy to install and access. It also integrates with all the tools and channels available for communication. Hence all the important data for the business are collected on a single platform. This feature makes chatbots easy and hassle-free.
Multi linguistic
The Chatbots are available in multiple languages. This helps the business to cater to different customers from different areas, cultures, and countries.
Based on the above discussion, we can sum up that Chatbots have fewer errors, are always active, and are easily scalable. But now the big question arises, whether the Chatbot is a better way of conversation or Live chat.
Live chat vs Chatbot: Detailed comparison
Chatbots and Live chats have their benefits. From the proactive availability to the unbeatable human touch, both live chat and chatbot are predominant channels used by businesses to assist and engage customers. Both address different customer pain points and fulfil different customer needs.
Further, we will discuss when it is best to select between chatbot vs live chat and which one is more suitable for your business.
Chatbots don't require the human agent to be present all the time, it is chosen when support agents are not available and chatbots can provide the best for your business. There are different kinds of chatbots and some come under rule-based chatbots where you just set up a chatbot but it is limited according to the business.
Chatbot or live chat both help in bringing customer support via live chat that brings down to choose chatbots or live chat for your business. Live chat messaging
Human-touch
One of the most important benefits of Live chat is human involvement. This is the one-to-one conversation between the customer and the customer executive on the other side. The queries can be resolved easily by considering all the aspects and turning all the pages upside down.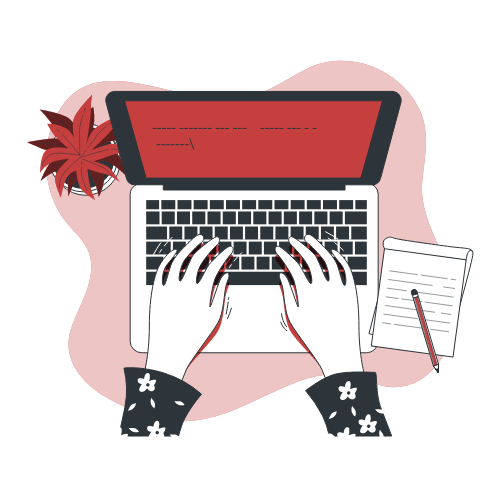 When the brand uses Chatbot it imitates being human though they are not completely. They are scripted and pre-programmed.
Hence if the Business is required to have a human touch and actual conversation, then Live chat is more effective.
Response Time
The majority of the visitors are converted into buyers when their queries are resolved in less time. The Live chat takes more time as sometimes there is a queue for the customers where they have to wait for their turns.
However, Chatbots can cater to multiple queries at a time, as the majority are pre-programmed and repeated. So the Response time available to the business can also determine the need.
Cost-Effectiveness
The cost is the main attribute that decides the success of the business. The lesser the working cost the lesser will be the overall cost of the product. On the other hand, even the effectiveness should also be considered. If the cost is less and the overall output is not up to the mark, the business needs to increase the cost and add additional features.
Live chat is expensive as compared to Chatbots as Chatbots do more work in less time. Live chat needs a huge workforce while Chatbots are one machine army.
Working Limits
If the business needs to cater the Global clients, they need chatbots as the chatbots work unconditionally and without any working hours limitations. They are not time-bound as Live chats.
Automating repetitive tasks.
If your business receives simple queries, you can automate with the help of Chatbots to engage customers. On the contradictory, if the business receives complex queries they need live associates or Live agents.
Increasing Sales
Chatbots can be a very proactive form of outreach. You've probably experienced it yourself when visiting websites – you're scrolling down a page and suddenly a chat box pops up asking if there is anything they can help you with. These chatbots have been programmed to engage with customers after they've spent a set amount of time on a page.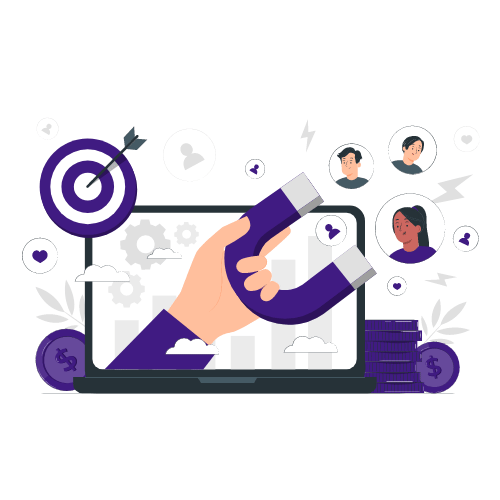 This proactive approach can encourage greater interaction with customers, providing more chances for a conversion. However, you need to be careful not to overdo it. When a chatbot fires up as soon as a customer opens a page, and does so on every page they visit, it can annoy customers and drive them away.
Live chat is traditionally more reactive than proactive, meaning the customer typically initiates the conversation, but this doesn't have to be the case. Live chat software can be set up with triggers and nudges that encourage contact in the same way chatbots do.
Customer Satisfaction
Both live chat and chatbot technologies are geared toward modern business communication to create a unique customer experience. By adopting the right technology between chatbot vs live chat, you can meet your customer expectations and improve your brand credibility.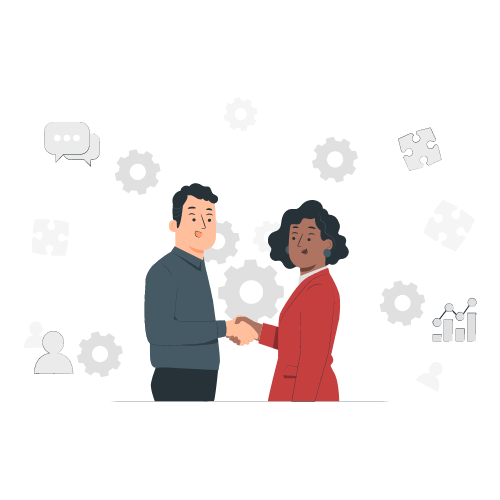 Live support agents are considered more efficient in addressing customer issues without any hassle. Humans can offer high efficiency in query resolution and complex problem-solving. On the other hand, chatbots help to improve customer satisfaction by 24×7 customer engagement.
Chatbots help to increase customer satisfaction by delivering prompt support round the clock provides basic information related to purchases or products, transfers the complex queries to deliver humanized support.
Chatbots can improve the face value of your brand by better customer engagement, frictionless customer service, and reducing churn.
The Deadly Combination of both Chatbot and Live chat
This is the hybrid way of carrying out the conversation with the users. To give a delightful customer experience, businesses can use a combination of both. This can be done by understanding the pros and cons of chatbots and live chat will provide better insights on which is the ideal fit for your business.
Identification
You can identify various customer interactions and classify whether they are the right fit for using bots or whether they need to be engaged by live agents.
Repetition
Any repetitive task is an ideal scenario to implement a chatbot and any complex queries need human support. Chatbots instantly reply to customers in no time according to where chatbots provide the fastest interaction between business owners and customers. Live chat gives the reality where repetition is not really seen as the conduction of conversation is carried by the human support agent itself.
Right Balance
You can balance using both technologies in the right balance to deliver a better customer experience. With Chatbots, you can handle simple queries. The complex queries can be managed by the live support agents. The right balance here is the combination of both. Chatbots offer instant conversation where they can outpace live chat. On one side chatbots can reduce the support agent load off and on the other hand their live chat provides the real experience of easy getting into conversation with customers.
Conclusion: Understanding both live chat and chatbot
At any point in time, Chatbots aren't completely replacing the human agents in customer services, but rather act as a tool to help us save money, time, and energy. Live chats are great when it comes to using the available resources but gazing into the future, it certainly looks bright for AI-powered chatbots.
Always have your Business genre in mind, before choosing a chat solution.
What are you waiting for? Get going with easy solutions like Chatbot right away in your business. The difference between chatbots and live chat involves the functionality which is the fastest and most convenient way for business owners to manage their customers.