Talking about the importance of chatbots and to improve customer service in the business, every business is elevated by handling customer support by keeping up with the customer's engagement in the business. While wandering about the easy leading conversations, the chatbot in the business helps in elevating the sales in the most terrific ways. Chatbots have become crucial parts of the customer support service team and now it is also named customer service bot. The customer journey should be smooth and memorable with a simple no-code chatbot builder like Deskubots. It helps you improve your customer support journey. Simply create a chatbot for better service and improve customer satisfaction.
From a common visitor on the website to visitors converting into a customer, everything can be managed and sorted through a conversational chatbot system.
Chatbots are conversational software that helps in carrying forward the conversation with customers. They are the simulated communication with the actual user. A chatbot is a software application used to conduct an online chat conversation through messages instead of audio calls with human associates.
Now the question arises, then what is a Web Chatbot? We combine two words Website and Chatbot we get a Web Chatbot, which means the chatbot that is integrated with the business website. A Chatbot can be integrated with various tools and applications and collects all the data on a single platform.
Also Read: Top-5 Shared Inbox Software for Customer Support and Support Team
One of the platforms that can be integrated with Chatbot is Websites. In this article, we are going to open all the horizons related to Chatbots through websites.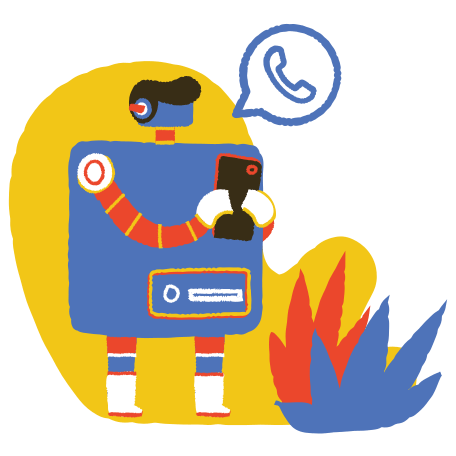 What are the types of customer service chatbots?
As we have been knowing the benefits of chatbots, it is important to even know how chatbot customer helps to automate your customer service and can become one of the best chatbots for your website. Take the load off your customer support team so that it helps customer support staff to focus on other work instead of sticking to one query.
Let's know the types of chatbots which have a tool to improve your customer support satisfaction. There are mainly two types of Chatbots that help to increase conversions by improving customer service by answering customer queries quickly.
Simple chatbots
These chatbots are pre-set of frequently asked questions that are repetitive. The simple chatbots carry out simple work and queries of the customers, so when there is a complex question the chatbot needs assistance from the support agent to resolve it.
AI-based chatbot
This kind of chatbot works with the help of a Natural learning process and Machine Learning which helps to decode the words and phrases used by the customers and provide relevant answers. Such chatbots help to cater to the complex queries of customers.
Let's have a Glance at how chatbots are beneficial for the smooth functioning of different industries.
How do chatbots for customer service help businesses with better customer experience?
Many industries have identified the use of Chatbot as a key to customer satisfaction, which ultimately generates customer loyalty. Many industries are taking advantage of Chatbot in monetary terms. A few of them are listed below. Provide customer satisfaction using their live and real-time conversation, never feel like you are talking to a robot. Today, chatbots are mainly used to improve customer satisfaction using the right landscape through their live chatbots. Not only it does have customer experience and also the speed and optimisation that comes along with it. Create chatbots for customer service and improve customer support using AI Chatbots.
Customer Support for the E-commerce and Retail Industry
The e-commerce and retail industry is by the end of 2023 will have fully or partly shifted to online business. Chatbots in retail are leveraged to help users find products or suggest products a user may enjoy, taking into account colour, size, product category, gender, cost, etc. Retail brands like Clothing, Mobile, and Whole Foods have successfully introduced chatbot for your website to convert visitors into customers.
Chatbots for customer service in Insurance
Another industry that is expected to take advantage of chatbots is insurance. A chatbot on insurance company websites can let users get a quick quote for insurance premiums or file a claim. A conversational approach may be less time-consuming and labour-intensive and avails better results.
Customer support chatbots for Health care industry
Chatbots in the healthcare industry enhance the experience of patients. Since the medical history is already fed into the system, it is easy for the patent to track their health, regular appointment reminders as well as the availability of associates anywhere and everywhere.
Customer support for Hospitality
Chatbots are Upgrading the hospitality industry by providing a new way for hotels to Advance promotions. This will be helpful to guests to easily make bookings. They are capable of responding to thousands of inquiries at once. Rather than lavish Advertising, it more depends on the word of mouth marketing. The personal touch through the chatbot on your Website will enhance the overall customer experience of the customer support chatbot system.
Banking and Finance
The customers of this industry highly recommend the human touch as it deals with confidential pieces of information. However, considering the current scenario the Chatbot is upgraded with a personalized touch to imitate exactly human associates. The Chatbots on the website will make it easy through FAQs and the latest articles related to financial policies. This will help the customers stay updated and also acquaint the new technology hassle-free.
Government Bodies
All levels of government are using chatbots for unifying the citizen's grievances and complaints. The best example can be taken from the vaccination system. The Chatbots played a crucial part in reminding the citizen about vaccination appointments, the availability of centres nearby, and also the latest updates. It also helps in reminding us about taxes and subsidies.
What is the difference between the Human-agent and a chatbot for websites?
Chatbot platform has become the most important feature to adopt as it is a relief for the customer agents and as an agent, it helps you improve customer experience. Chabot builder helps solve customer issues and customer needs. To improve the customer experience and build chatbots right away.
Let's know the actual difference between the presence of AI customer service agents and chatbots for your website!
Customer service Chatbots
The customer service strategy, help you improve your customer's support queries. Chatbots help to automate your AI customer service Chatbots and improve customer satisfaction. Integrating chatbots in the website helps customers to get quick answers and the customer service experience can be identified.
Chatbots for customer support help customer service teams not to repetitively answer the same questions presented by customers. This will help you improve or by changing the customer service reps by just implementing a chatbot.
It is important to maintain customer relationships in order to run the business and for better conversions by improving customer satisfaction.
The routing in chatbots for small businesses can be done on a website to improve customer satisfaction with customer care bots.
Customer questions will be answered in the absence of a support team, no customers will be left without answering in the platform to build chatbots.
Customer service with Human Agent
Chatbot makes it simple because chatbots are designed to know what customer needs but sometimes cannot help when the questions vary. With the help of human handoff, customer service chatbots can help in answering specific questions that are set but sometimes questions vary of customers and hence cannot be answered by Chatbots.
The benefits of customer service chatbots are known by everything but knowing what customer needs and their emotion can be perfectly judged by human agent and team.
Knowing what the customer needs can be perfectly understood by human agents. There are sometimes complex situations that can be only led by human agents even when you program your chatbots.
Why do brands urge to shift to innovative conversational solutions for customer satisfaction?
Chatbots have robot-like features that are getting lots of attention worldwide. The benefits of Natural Learning Process-based chatbots are not limited to their use.
There are countless benefits of chatbots for a business.
Generates more leads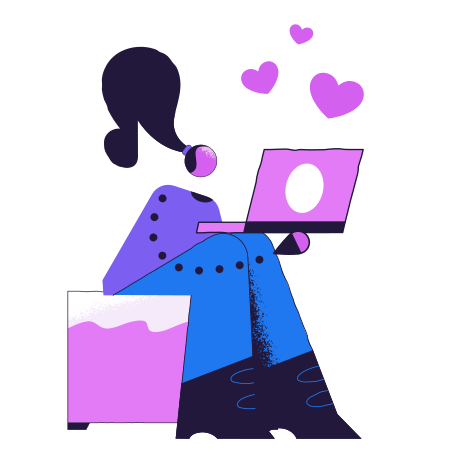 The AI chatbots can attend to the users anytime anywhere. This has helped to acquaint the visitors with the product and services that the business is providing. AI chatbot gives all the product-related information to the customer that helps them to make purchase decisions easily and fast. Delay in the answer which is mostly disliked by the customers will lead to the loss of opportunity to convert the visitors into customers.
Personalization
Chatbots can access the past chats of a Customer with the business and respond to their queries accordingly. Conversational chatbots can be integrated with your CRM, ticketing, payments, and other software to pull relevant data and create a personalised message. The personalized touch will help to build trust among the customers.
Real Response time
Chatbots are built in such a way that they can entertain multiple queries in a fraction of a second. Since the chat is scripted and based on the Pre-program knowledge base, it's easy to cater to the queries and confusions in no time. Since it's software, there are no working hours limitations. So this will help the business to attend to the clients and visitors globally.
Multilungistic approach
Another critical advantage of using a chatbot is that it can be customized as a multilingual chatbot to respond to clients' questions in their local language. This empowers your business to take advantage of new business sectors while simultaneously giving your audience a convenient user experience.
Also Read: Importance of Customer Service in DTC Brands for Quality Customer Service
Cost-saving
The Cost of a Chatbot is much lower than the typical customer assistance model, which involves employee training, employee compensation, infrastructure cost, and a variety of other essential services. Moreover, its maintenance costs are low.
Enable push notifications
The Chatbots keep the customer updated regarding the products of the business through regular messages. Through conversational AI platforms that support chatbots, you can create personalized messages based on customer interactions. By doing so, you will not annoy your buyers by bombarding them with irrelevant updates and will be able to share only relevant information about your business with them.
Collect and save useful data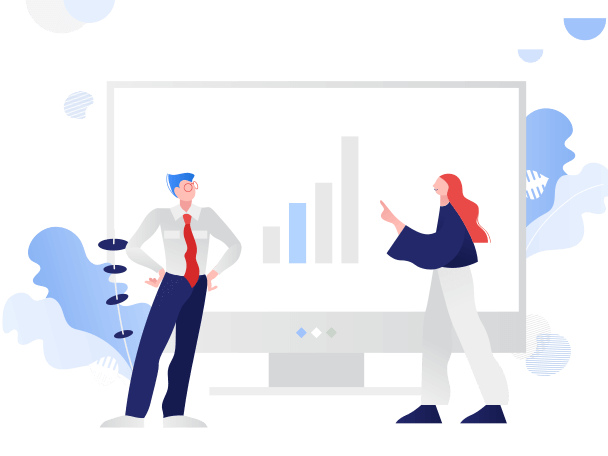 Smart Chatbots understand the words and phrases used by the customer and can deliver relevant information. This advancement helps you obtain valuable insight into your customers' behaviour and what kind of services they expect from your business. You can further improve your customer experience according to this data.
Avoid Repetition
The Chat with customers is saved and stored by the chatbots as the data of individual customers. This helps to avoid the repetition of information again and again. Business chatbots are most commonly used for answering frequently asked questions, organizing meetings, and performing smart searches.
Increase Customer interactions
They can make the conversation interesting and entertaining. A simple click on a button can provide the right information without having to type in the whole text. For example, you can collect feedback from users by asking yes/no or selecting an option question, or through the rating system. This is why chatbots have higher response rates.
Conclusion: Get the best Chatbots for Websites to improve customer service
Customer experience increases because they don't have to wait too long for getting relevant data easily. Moreover, it's available anytime anywhere to answer their queries and even make the acquainted with the company's products or services at regular intervals. Chatbots play an important role in finding new customers.
The Chatbot doesn't need any coding language and one can use it without technical knowledge. The way the conversation is carried out by the chatbot will decide the impact of it on your business reputation. The best part is it engages your customers in such a way that leads to the enhancement of the overall customer experience.