In today's world, Business works with the motto "time is money". People have such a shorter attention span than Goldfish. The only way to survive in this competitive era is to be available to the Customers 24/7. It's very difficult to set up an army of associates, who are to be timely trained and retain to work efficiently. This is the time to rescue the business with an AI system which is commonly known as Chatbots.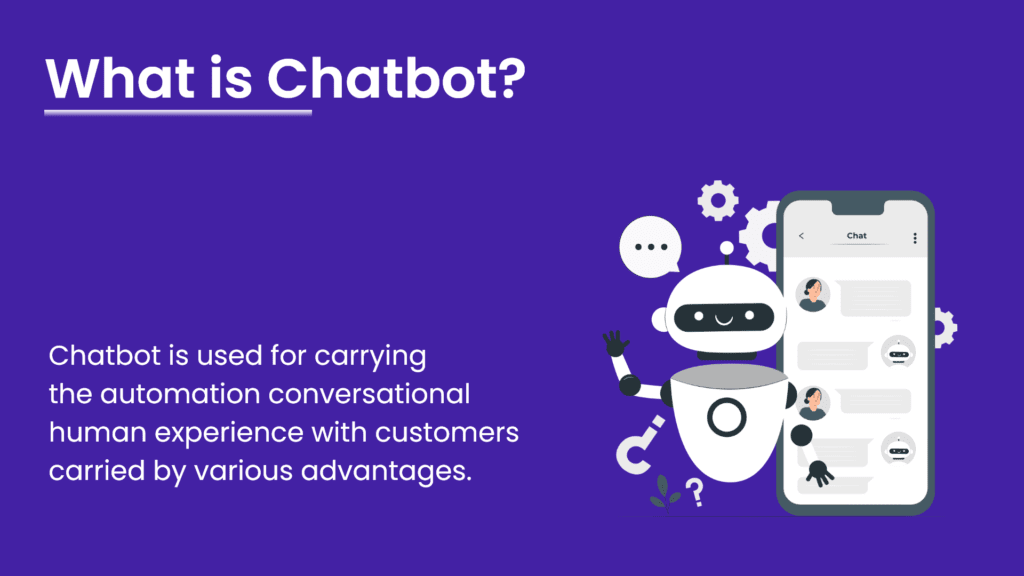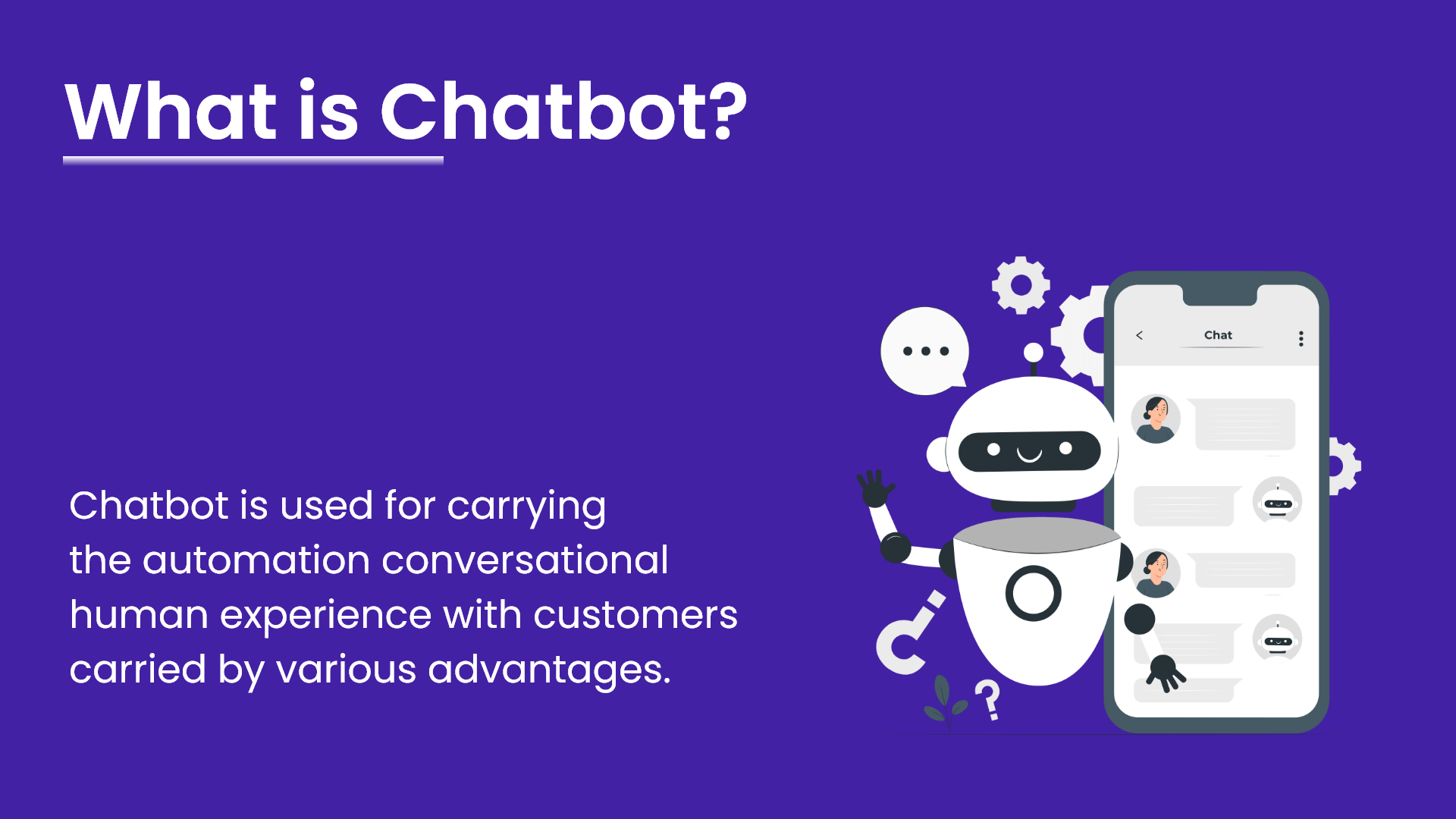 A chatbot is a special software designed to simulate conversation with human users. Here customers are not left without answers even in the absence of human support agents, they will be answered and attained by the Chatbot. Chatbots are generally used by customer care support systems, lead generation systems, grievance management systems, appointment scheduling and much more. With advanced generated templates, messages and chats, it can convert visitors into customers in no time.
A Magical Tool To Convert The Potential Customer Into A Loyal Customer.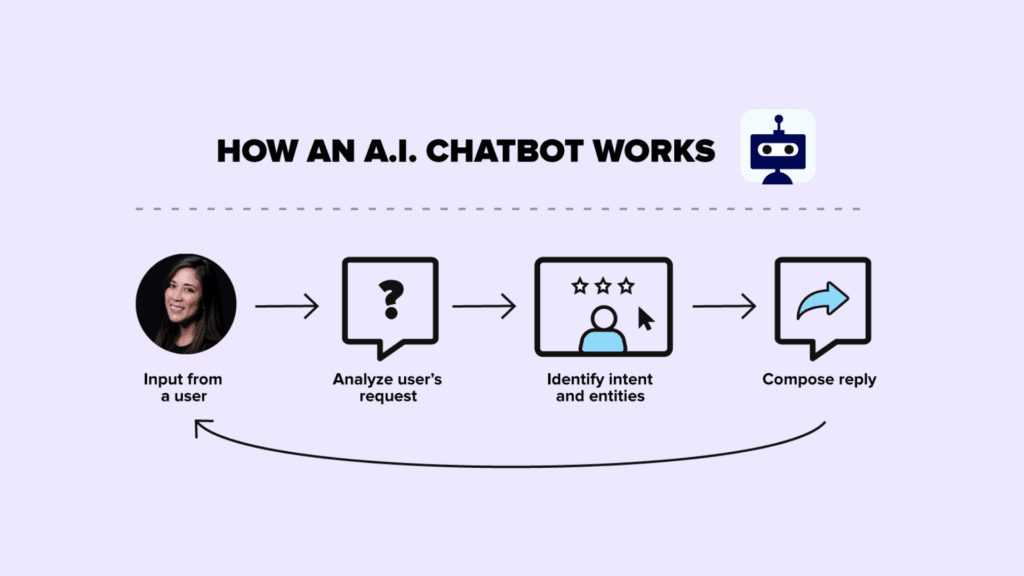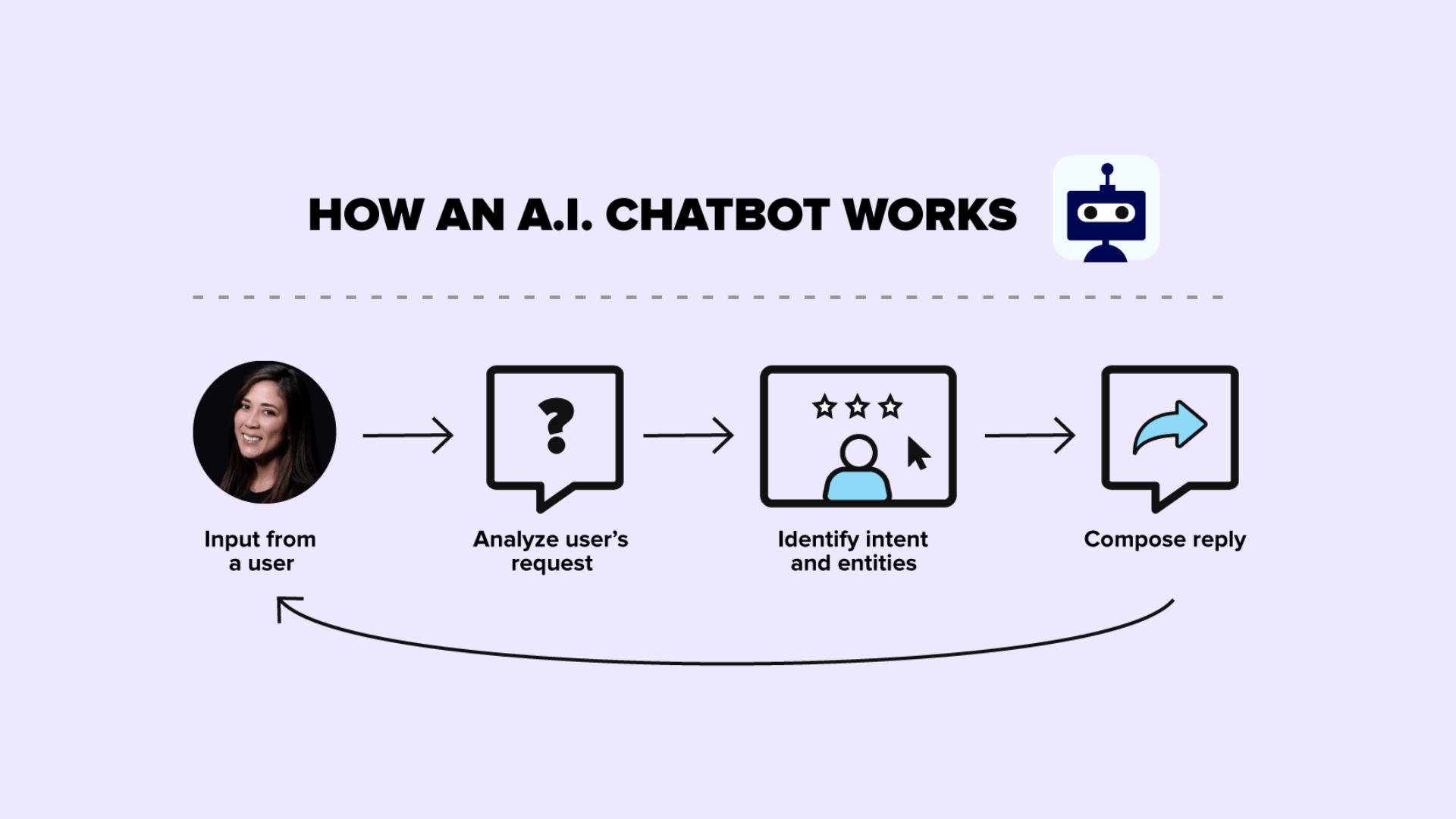 Customers are overwhelmed with the wide range of products and services and it is very difficult to stand out in the market. They might not remember the best part of the product, but they will always remember how well they are approached by the company's support agents. As customers are the king. Ultimately the best way to treat them fair is to be available to listen to their grievance, channelise them well and finally allow a valuable solution. This can retain the customer for their future purchases and eventually, businesses can earn customer loyalty.
Serving customers and retaining them frequently is a continuous process. This can only be possible if you are available all the time. Whenever a customer generates any queries or suggestions, chatbots attend to the customer like we have human agents in our customer service systems.
How Does A Chatbot Help The Business?
A chatbot is a computer program that simulates a natural human conversation. Users communicate with a chatbot via the chat interface or by voice. Chatbots interpret and process customers' words and give an instant pre-set reply. It consists of an application layer, a database, an API and a conversational user interface. The pre-set answer database can be collected from the research, FAQ, analysis of the queries and survey too.
What type of Chatbot is right for your business?
Rule-based chatbots
This is a simple form of conversation where people interact by clicking on the predefined options. The bot analyses the data and gives the relevant answer. This option works best for lead generation.
Intellectually independent chatbots
These types of chatbots are independent software which is trained to understand specific keywords and phrases that generate the specific answer. You may say they train themselves with more questions and experiences. This is called Machine Learning(ML).
AI-powered chatbots
These are the best compared to the above two discussed types. It's an area of computer science where machines think and work like a human brain. AI-powered chatbots understand free languages and remember the gist of the conversation and customer preferences. They can switch from one conversation to another in no time and can entertain random visitors at any moment.3
Where Can We Use The Chatbots?
Now there comes a question to cater for the needs of the customers who have different time schedules. We strive to survive in cutthroat competition by reducing the cost, using the available tools effectively and being up-to-date with the technology. Chatbots are the new Associates to business. In short, you can say one bot army.
Escalate the Business sales.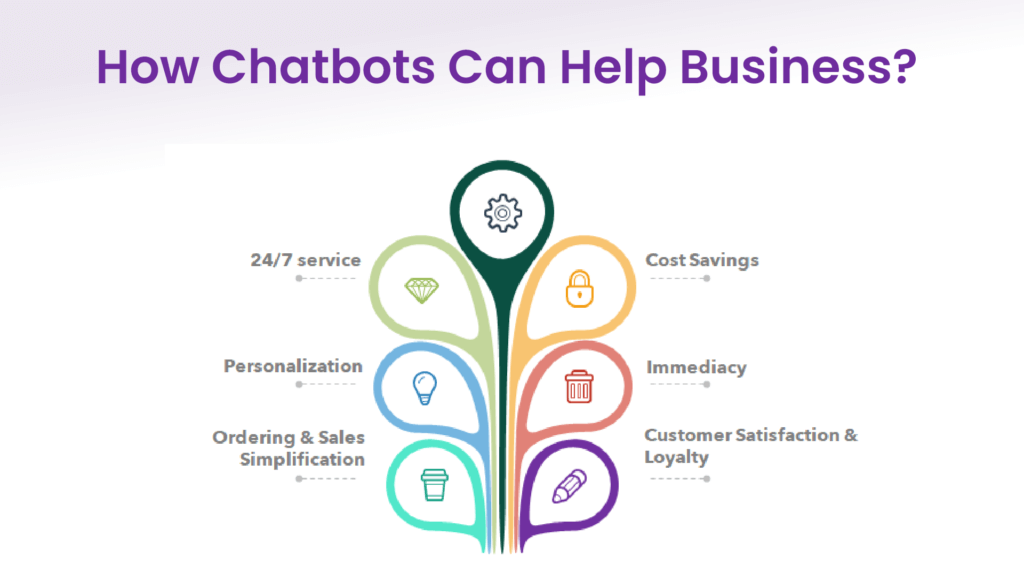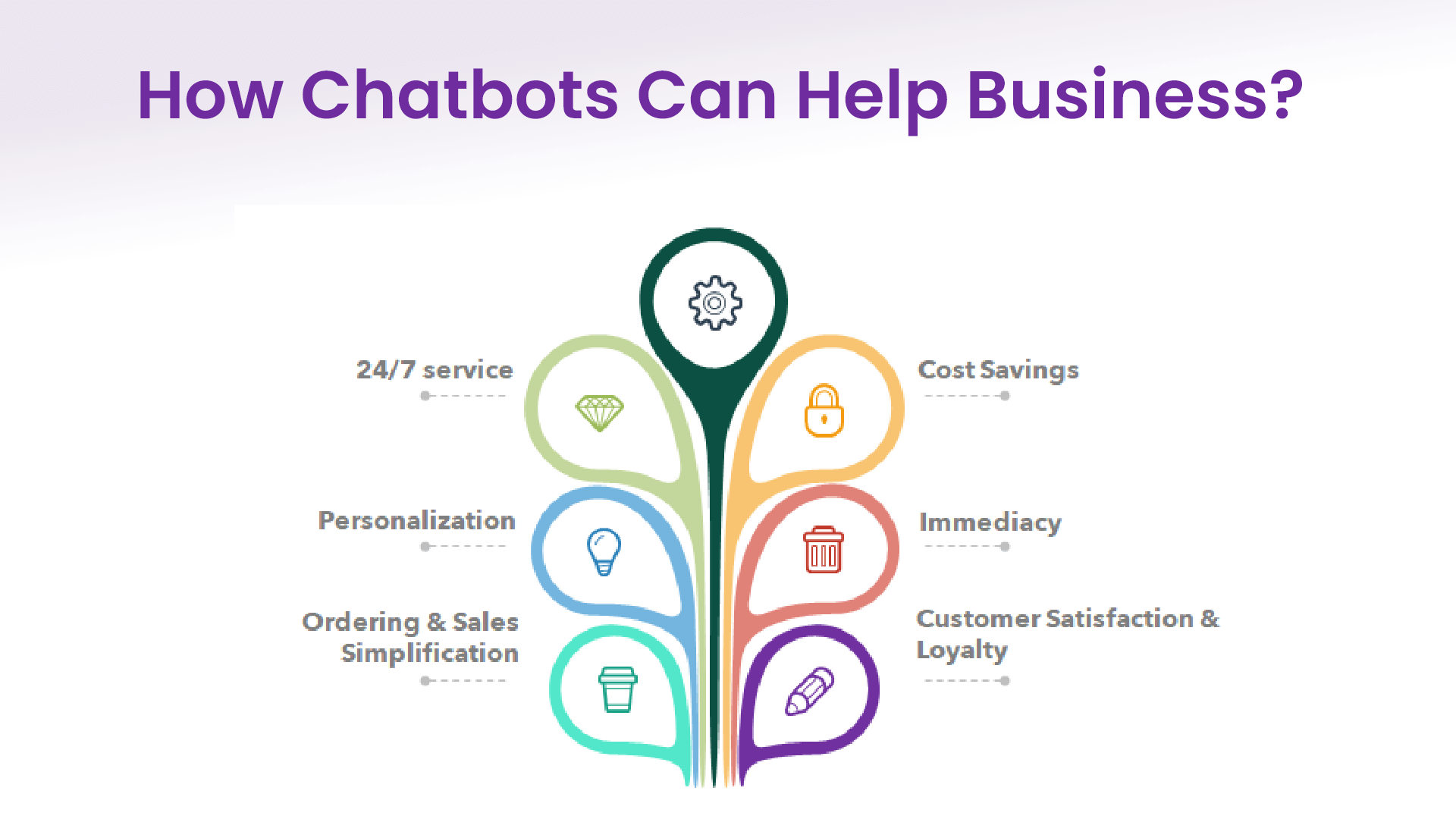 A complete package to boost your business in the right way is here. Integration of chatbots with your applications enhances the overall sales structure. You can enjoy the ongoing list of benefits with the chatbot systems enclaved in the business.
Availability In Just a Few Clicks.
Always be available to customers 24/7. No one likes to stand in a queue. You have to be available to listen to your customers and this can only be done when you have simple yet smart software.
Cost-Effective And Efficient.
The best management technique is to use the available resources effectively and efficiently. Training hundreds of associates every year may not be a good idea when you have an option of one bot army which is chatbots. It helps to attend to more customers with lesser time and minimum cost.
Smoothens The Workflow and Productivity.
After all, associates are also human beings. They get tired and fidgety with answering repetitive questions every now and then. Chatbots overcome this problem and help to resolve the maximum number of queries in less time.
Maintain Consistency
A good chatbot system always helps the customer to resolve the queries and suggestions round the clock and also maintains consistency in supporting the customers round the clock.
Engage the Potential customers
Not all visitors are customers, but chatbot helps to generate leads by engaging the customers proactively. This helps to create data information, which is helpful for the CRM team.
Customer Satisfaction
People will always remember how they are treated. Once they feel they are being heard, half the work is done itself. Chatbots reach the queries in no time and this helps the business to create a bond with the customer. It enhances the overall image of the business in the customer's mind.
Integrate Chatbot With Your Applications
You don't need a special platform for installing chatbots. All you need to do is to integrate chatbots with Whatsapp, Facebook messenger, Websites, Live chats, Helpdesk, Knowledge Base etc.
Aid To Healthcare & Medical Professionals
Digitalization has not spared a single business, hence medicine and healthcare companies can only survive in this competitive world with the help of chatbots. We can read the list of benefits that these companies can get with the integration of chatbots into their system.

Be the health companion to your patients by providing them with regular appointments, reminders for check-ups and vaccines and also all-time availability.
Emergencies don't wait for anyone. This phrase is experienced by each one of us during the pandemic. Be the live tracker for your patience and health and attend them anywhere anytime.
Easy conversation supports your patients because not everyone is qualified with medical terminologies. Natural language processing helps the patients to understand the answers and get resolved the queries easily in simple language.
Chatbots help to collect the data that will be converted into medical history. This data can be used at the time of complex queries where the conversation is a handoff to live chat agents.
Simplification of scheduled appointments according to day, time and preferences will help to reduce unnecessary waiting. These are parameters to drive sales and revenue.
Advanced Educational System
With automation, today's education system has also adopted the idea of providing all the educational benefits with a single click. The Pandemic has opened new horizons for schools and colleges. Chatbots here also play an important part. The following features will help to upgrade the educational system and help it to serve students globally
Be the support and convenience to the student at their doorstep.
Chatbots give constant support to students as their main feature is available anytime anywhere.
Be the regular tracker of Students.
With the help of chatbots, students will get regular updates on timetables, reminders, course updates, announcements, critical deadlines etc.
Give your students mobility.
The students are benefited from mobility. Reach out to the students where they are. Digitally be present on channels like WhatsApp, Facebook, Website, Mobile App and Telegram and automate support to drive student interactions.
Automatize the Hospitality industry
Now reach out to each and every customer who visited your hotel, or restaurant or used any of your services. Serve the needs through valuable feedback and suggestions immediately through chatbots.

Get your services online.
From table reservations to serving online orders and drive-throughs, avoid unnecessary queues and enjoy the satisfaction of catering for the maximum number of customers needed with the integration of chatbots in your autonomic system.
Be available on multiple channels.
When you are available on multiple channels, it will be easy for you to serve the target customer using different platforms. This helps to expand your brand presence and offer instant value-driven services for customers who are always on the go.
Keep the customer updated
Chatbots help to collect data on customer interaction and conversion
The collected data will help to keep customers updated with regular and Bogo offers which ultimately affect sales.
Integrate Your Applications With a Chatbot, Sit Back And Relax!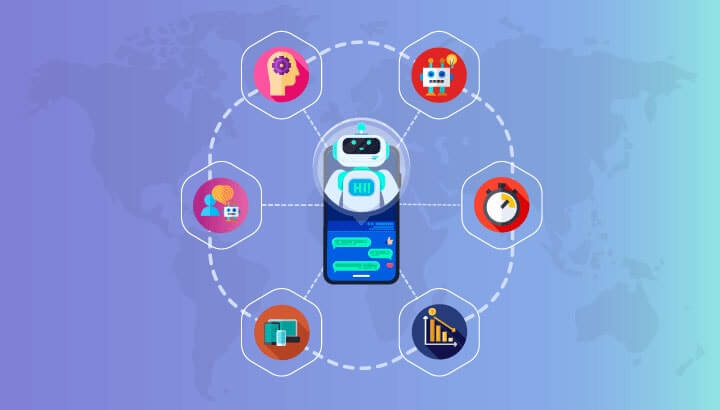 Synchronise chatbots with your favourite tool and application. This will make you available for queries and grievances that hinder the growth and success of the business. Effective utilisation is only possible when you identify the needs of the target audience and cater to them efficiently. Whether it is a chat widget to boost the engagement of visitors to your website or it's a live chat where you can have on-time chat with your customers to deliver high-quality customer support systems, chatbots can be merged with any of the service tools.
Conclusion
To serve the tech-savvy customers of today who are looking for the most personalised consumer experience, it seems impossible to fulfil the onslaught of ever-evolving demands. However, the only solution that primarily satisfies the modern customer is chatbots. Have the most efficient and organised business experience for the resolution of queries and conflicts at a very low cost.