Shopify is a popular e-commerce platform because of its user-friendliness, adaptability, and scalability. Shopify is already a strong platform, but do you know you can make it even more so by connecting it to a customer relationship management system? Best CRM apps for Shopify is the ideal partner for ecommerce websites. 
When you use a CRM Shopify integration, your sales, marketing, and customer care needs may be met using a single app. Every feature serves a vital role, yet they all contribute to the whole in various ways.
Shopify merchants may make greater use of the best Shopify customer relationship management software integration to expand their businesses by first learning the fundamental use of each feature. This article will look at the top Shopify CRM applications and discuss how they might help your company expand.
Benefits of integrating Ecommerce CRM software for Shopify businesses
To put it simply, Shopify is an online store-building platform. It has a flexible interface, a streamlined purchasing procedure, and a wealth of consumer options. On the other hand, customer relationship management (CRM) is a method for keeping track of client interactions. It's a tool for automating marketing processes and managing customer interactions.
A CRM for Shopify, in a nutshell, is a customer relationship management system built on top of the Shopify e-commerce platform. Using a customer relationship management platform like Shopify improves organizational efficiency and speed in answering customer questions.
Many popular Shopify apps connect to a CRM platform. You need to use this system to manage client information effectively, automate processes like marketing and sales follow-ups, and deliver superior customer service. Give your ecommerce platform wings to fly with the best CRM tool for your Shopify app store. Further, know what best Shopify CRM apps provide in 2022 and what CRM offers.
Some of the advantages of using a Shopify CRM integration include the following:
Integrate with Shopify for advertising and sales follow-ups in ecommerce business
Market and sales follow-ups may be computerized using a customer relationship management system. You may save a lot of time when you don't have to get in touch with each consumer individually. In addition, clients who last purchased a while ago might get automatic emails from the system. Get the right CRM software that integrates with Shopify to deliver the best to your Shopify online store. Integrate it with Shopify for better management of the business. There are many CRM solutions on the market, but you should know which to choose the best that helps to nurture your Shopify Store.
Generate high revenues from the Best Shopify CRM solution
Integrating Shopify CRM apps may boost the revenues of your online storefront. More people will buy since the solution can streamline marketing and sales processes. The information you gather may also be used to enhance your current offerings.
Better productivity by just Shopify CRM integrations
You may streamline your company operations with a customer relationship management system. Marketing and sales follow-ups may be automated in the design, saving you valuable time. The information you gather may also be utilized to enhance the functioning of your company.
Also Read: How to boost customer support with customer service chatbots?
Best Shopify CRM software to integrate with store
When running a company, one of your top priorities is providing the best possible service to your customers. A Shopify CRM software that integrates applications is an excellent tool for this. The top CRM for Shopify apps are as follows:
HubSpot CRM: Best CRM for Shopify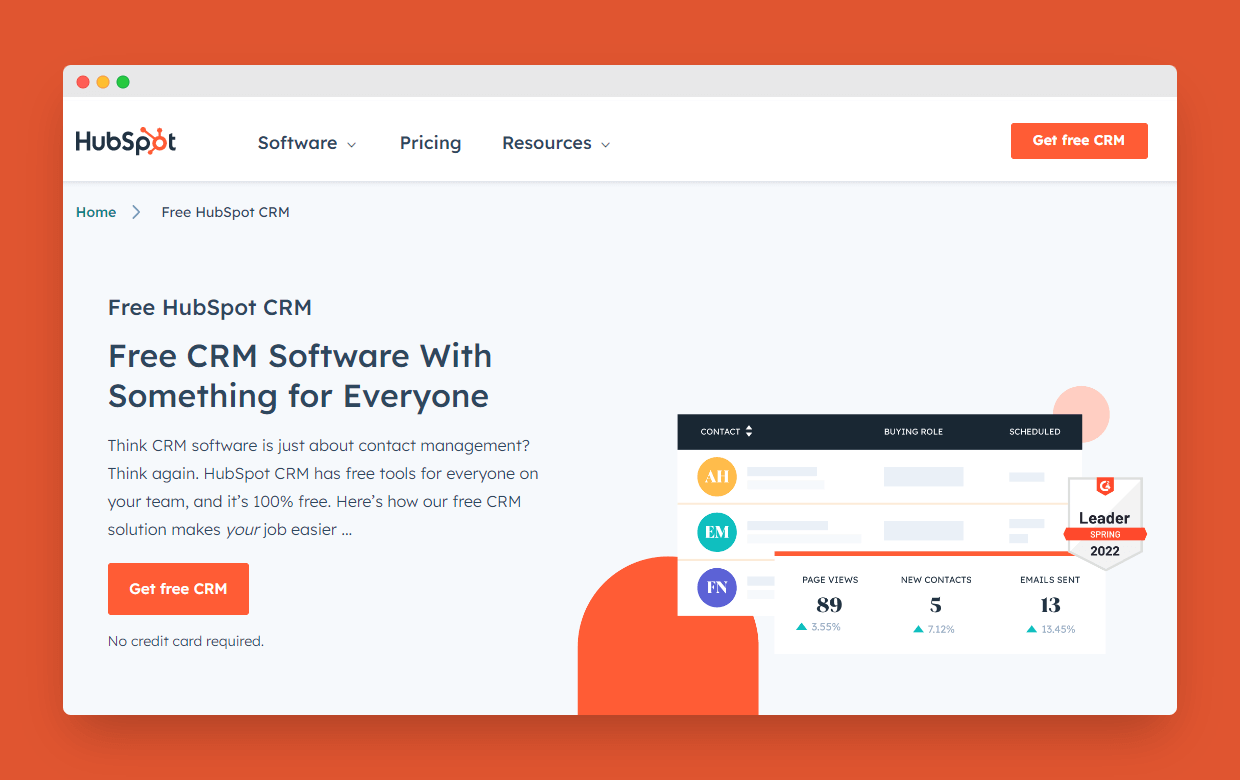 Shopify merchants that use Hubspot will see an improvement in their marketing and sales efforts. Shopify may now be integrated with Hubspot's contact management, sales automation, and email marketing tools. Hubspot also can monitor customer actions, locate new prospects, and cultivate existing connections.
Pros of Sales CRM
The capacity to centralize all marketing and sales processes into a single program.
Shopify merchants may benefit from the platform's various advanced features
Capable of monitoring consumer actions and pinpointing new leads.
Cons of Sales CRM
For some shopkeepers, the monthly fee may be prohibitive.
There may be a significant learning curve.
Freshworks: Best Shopify CRM software
With artificial intelligence (AI), Freshworks is the best e-commerce CRM software that helps SMBs improve sales, leads, and customer engagement.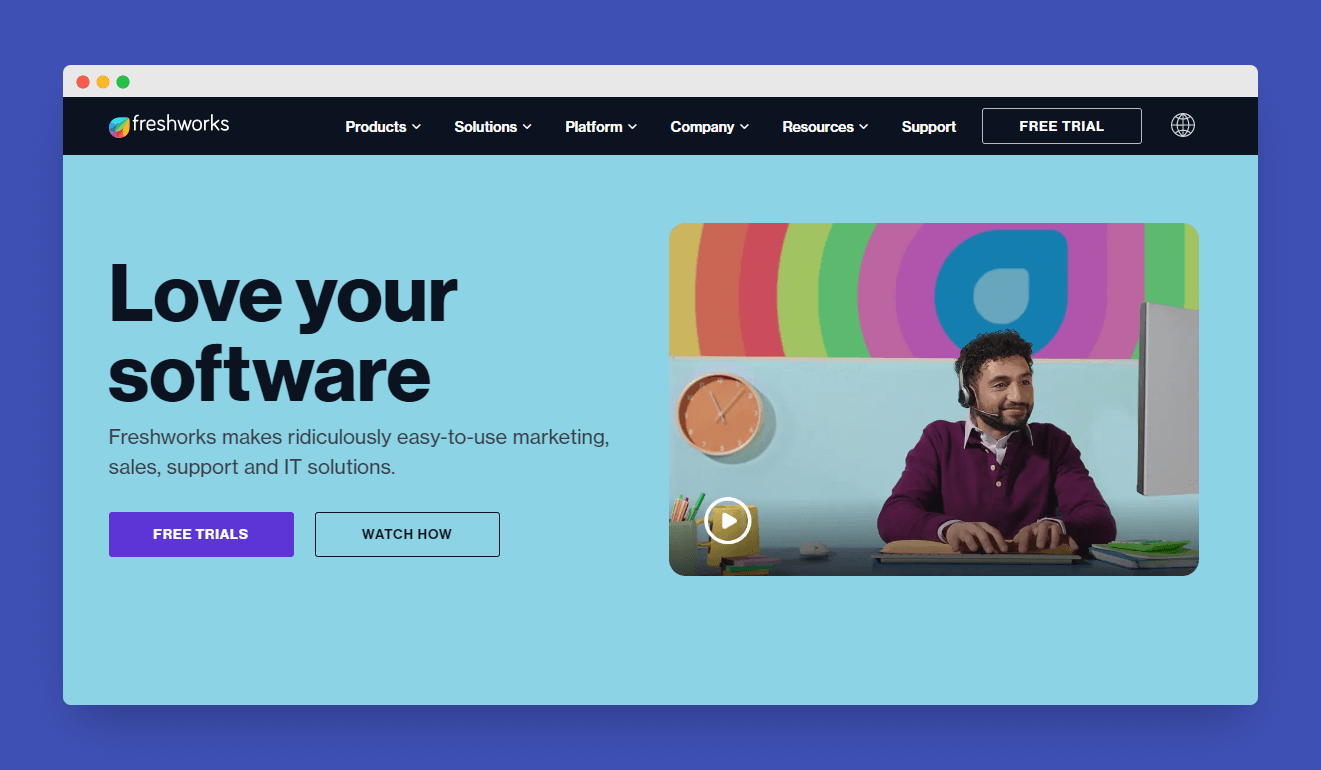 Thanks to its robust connection with Shopify, Freshworks makes it simple to manage your store's clientele, orders, stock, and advertising campaigns all in one place. On top of that, Freshworks is compatible with CRM for Shopify, allowing seamless data synchronization and maintaining a steady commercial operation.
Pros of CRM System
Makes AI to improve lead generation, customer engagement, and revenue for SMBs.
You can quickly monitor and manage your clientele, orders, stock, and promotional initiatives from a single interface.
It provides compatibility with Shopify, letting you sync your data without lifting a finger.
Cons of CRM System
As your team size increases, the cost of Freshworks may become prohibitive.
The automation bot (Freddy) has a monthly run restriction.
Agile CRM: Best Shopify Integration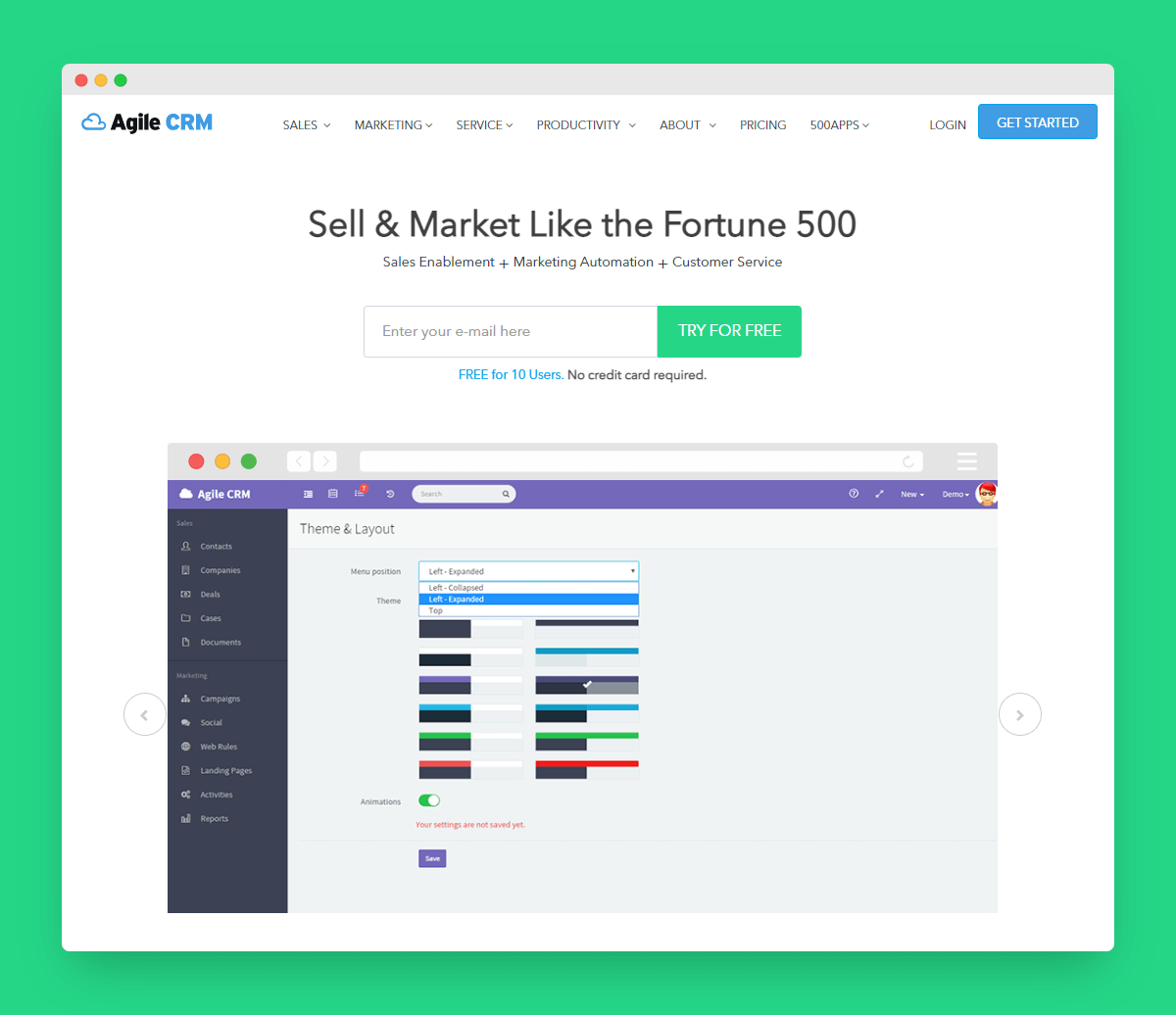 With agile CRM, firms may improve both their management and their knowledge of their consumers. You may use it to keep track of your contacts, automate your sales and marketing processes, generate reports, and sync your data, among many other things.
Pros of Using a CRM
With this program, firms may better manage their clientele and their sales.
Contact management, sales automation, marketing automation, reporting, and data synchronization are just some of the services offered by the platform.
Agile CRM has an outstanding support staff and is easy to use.
Cons of Using a CRM
When compared to competing for CRM programs, this one is less well-known.
Some firms may be inconvenienced by the customer service team's limited hours.
Zendesk: For better customer support
As a cloud-based CRM for Shopify service, Zendesk helps companies keep track of their contacts with customers. Zendesk is one of the most streamlined, individualized customer contact tools, and its combination with Shopify makes it even better.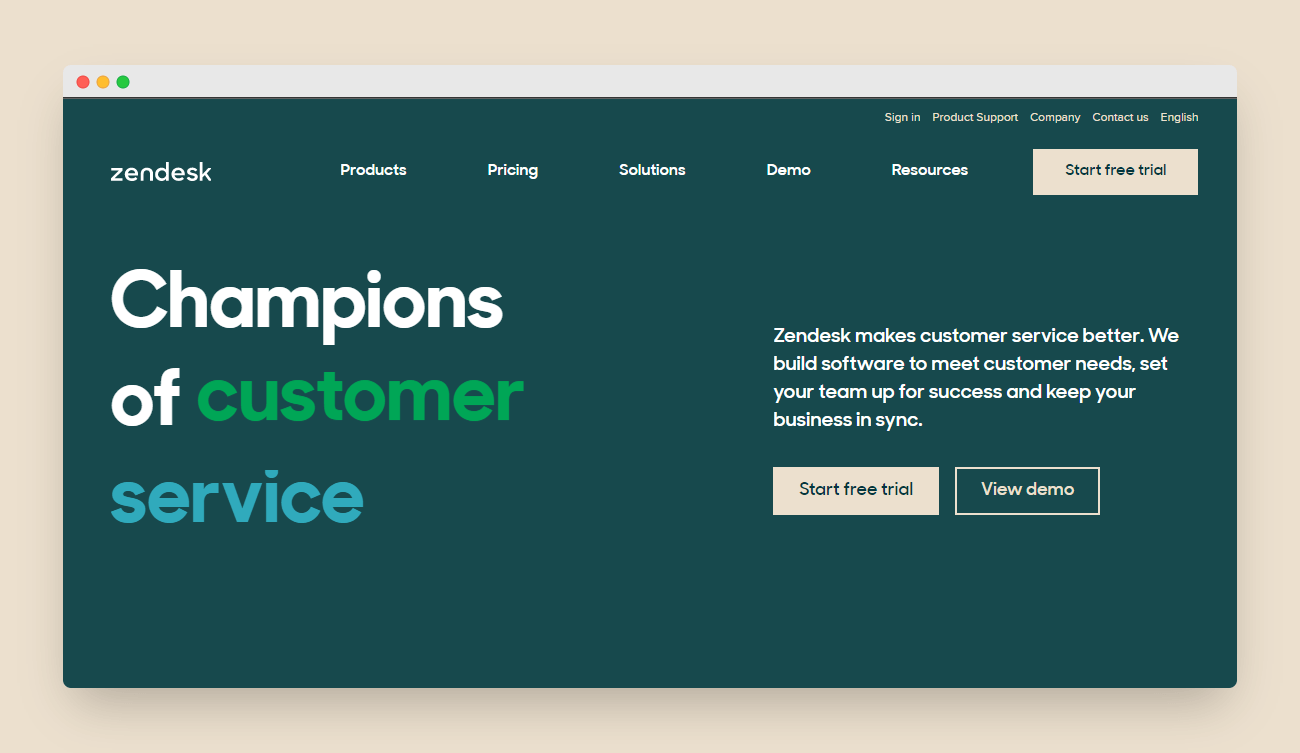 You can manage your customer service, sales, and online interaction from one central location, regardless of the medium your customers like to interact with you through (website, phone, chat, email, social media, etc.). If you are using Shopify and want to become more personal with your customer service, this is a great best e-commerce CRM solution to try.
Pros of CRM System for Shopify stores
With Zendesk, all communication with customers can be managed in one location.
All aspects of customer service, from sales to engagement, may be managed with the help of this platform.
Zendesk is adaptable to your business for integrations with Shopify so you can get your customers' information.
Cons of CRM System for Shopify stores
For companies with numerous agents or users, Zendesk may become rather pricey.
Knowledge bases and other complex features may be a pain to put up and maintain.
Takeaway: Grow your Shopify store from the best CRM Software
When choosing a CRM for Shopify, ecommerce firms should search for a platform that provides a unified customer experience. The Shopify integration should assist you in making data-driven choices for your marketing initiatives. CRM that offers powerful Shopify Integration will ultimately help Shopify store owners. So if you are looking for a Shopify CRM, then your wait is over and so you can do the best for your ecommerce store.
Also Read: Top 6 Website Builders For Ecommerce best order management system
All of the aforementioned Shopify CRM options integrate and give robust tools for maintaining touch with clients and systematically cataloguing your interactions with them. In addition, they may grow with your company, so choose carefully if you are serious about e-commerce. If you are a Shopify user of multiple Shopify stores then it might happen that the management of everything at once becomes a bit difficult and that is the reason we look for the best ecommerce CRM solutions. CRM gives the organisational management for your Shopify store. We have been knowing top Shopify CRM integrations but still looking for the best CRM is a task.