The quality of your customer service can make or break your business in a successful ecommerce business. As well as product development marketing, of course. These efforts may fail, however, if they are not accompanied by the best customer service.
Today, many e-commerce companies use ecommerce customer support to manage tickets and organize their support channels. These brands may not be providing their customers with the best online shopping experience without advanced tools such as templates and automation.
Customer service quality has become more important in the era of e-commerce. Service levels previously reserved for privileged customers are now becoming the norm. This is not surprising, as understanding buyers' needs, responding promptly to requests, and resolving problems in a timely manner are all components of customer service, which helps build long-term and mutually beneficial relationships between sellers and buyers. Businesses can gain a reputation for reliability and trustworthiness by taking advantage of such advantages in the modern world.
Take consistent steps towards improving e-commerce customer support and pay due attention to it. This blog might help you in improvising your customer support services. Here are some of the e-commerce customer service best practices to implement and follow for being a proactive customer service provider.
What makes excellent customer service?
Ecommerce customer service provides fast and quick resolutions
Approximately 46% of every customer expect a response time of 4 hours or less, while 12% expect a response time of 15 minutes or less, according to a study conducted by SuperOffice and Toister Solutions. As a result, great customer experience relies on the speed with which your team members can respond to and resolve customer tickets and queries.
The best way to assist customer requests is through self-service options since the customer doesn't require to wait for an agent. Below, we will discuss how customer relationships can be maintained with self-service tools such as automated responses and knowledge bases that provided instant answers to common questions for excellent customer support.
Multi-channel approach for the best customer experience
Omnichannel customer service helps build customer experience in better ways. It should not be necessary for customers to jump through hoops to contact your customer service department. You must reduce response times as well as create an omnichannel experience, or multiple touchpoints, to build solid customer service where they can contact you wherever they are: via email, social media, text, etc. Customers love your presence almost everywhere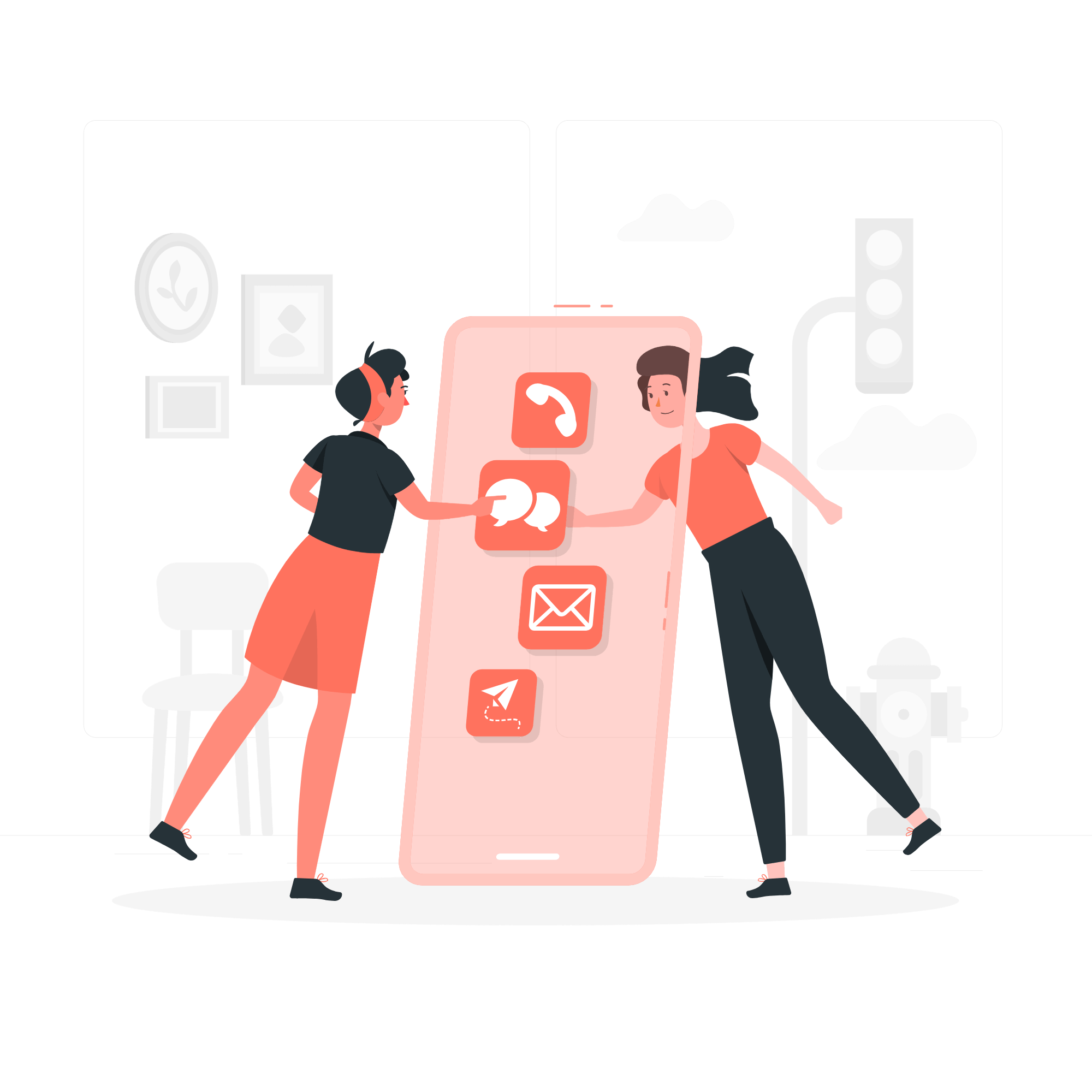 In today's market, a variety of communication channels is already a necessity. A great move is to make the support service omnichannel, which is to provide the user with the ability to follow up on the same inquiry through a variety of channels.
Create your own e-commerce application and hire a good ecommerce customer service software to identify users and personalize their shopping experience. In order to create seamless omnichannel customer support, this aspect is essential. The level of customer support increases when you adopt the best practices you need.
Providing genuine help as e-commerce customer service
Ecommerce companies should provide seamless customer support by carrying genuine customer interaction. Never let go of your potential customers but improve your e-commerce customer to resolve issues to customer questions through various features like live chat support and other customer support strategy. There are various customer service issues filed, and with the help of the customer support platform, you can resolve them by providing great customer service.
Managing customers is a task, as every customer represents a different level of interaction with your brand. Some might have complaints and some will be impressed with the service team's efforts and dedication towards the approach of customers. E-commerce best practices bring the overall customer service functionality where customers feel that they own your brand.
Also Read: How to boost customer support with customer service chatbots?
Feedback and Review focused customer service channels
If you focus on collecting customer feedback via your customer service strategy you can continually improve your products, support, and overall customer satisfaction. Customer reviews should be encouraged anywhere – on review sites, app stores, social networks, your site, and even on their personal pages. Monitor online mentions carefully and customer journey to train your e-commerce customer support team to respond to both complaints and praises. Before you even investigate the case, it is important to apologize for the adverse customer experience. Try to move the conversation into private messages.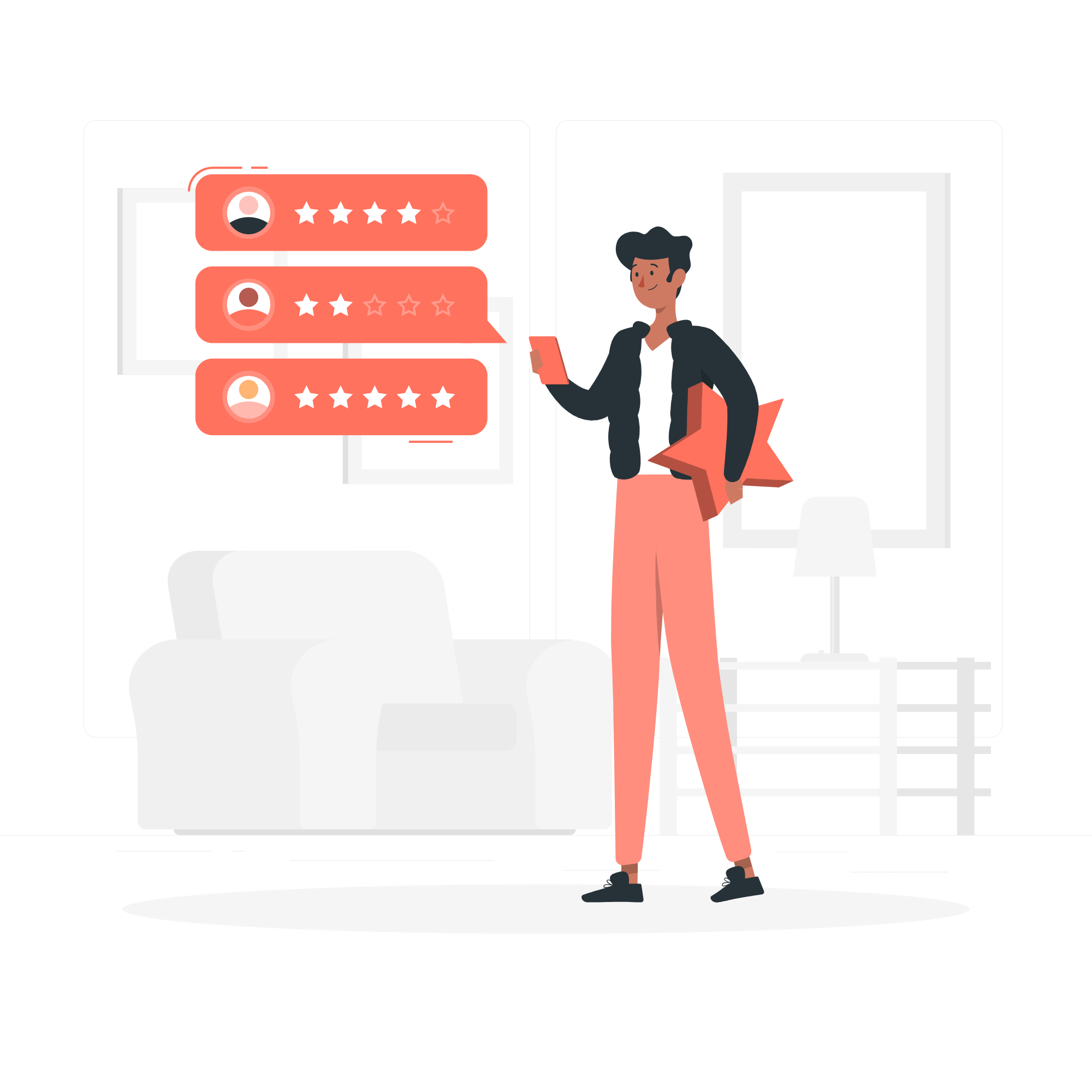 Don't delete negative comments – this can lead to a PR crisis or undermine your brand's integrity. Improve your customer support by knowing customer expectations better to help customers in the most accurate ways possible.
Customer satisfaction survey should be taken much more seriously than other things, as it helps in improvising and knowing your customers better to have great ecommerce customer services. It helps to boost customer support and improve your customer service because you will be open to your customer's feedback, suggestions, and structured criticism.
Top support channels for successful ecommerce customer service best practices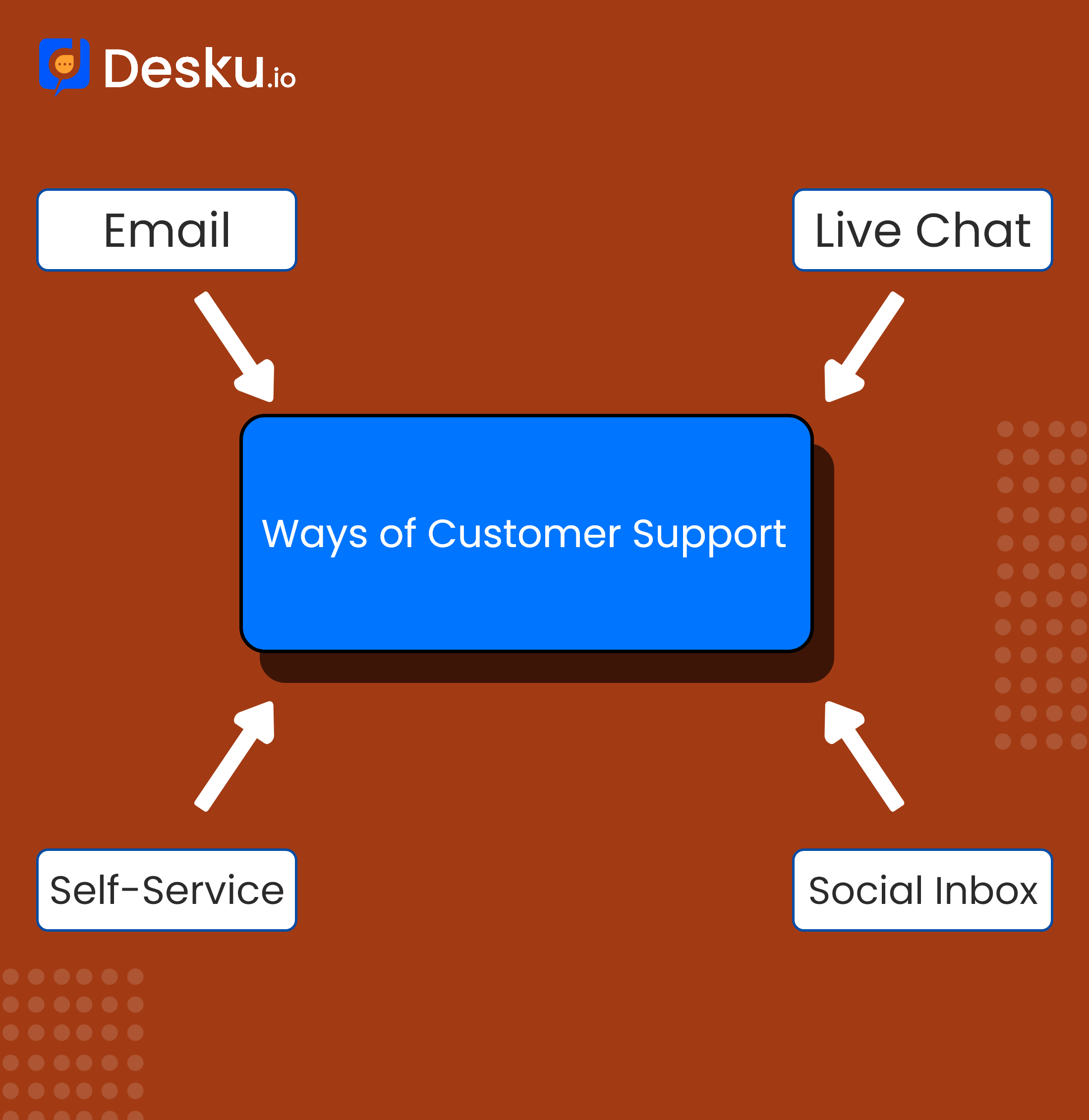 Live Chat
With more and more online shoppers entering the market, live chat support is becoming more and more popular as a help desk. Your customer service can help with live chat as a top-notch customer service opportunity for delighting your customers as live chat becomes the new normal.
Automate your live chat, whether it's a chatbot that mimics human support or a self-service menu that customers receive and can use to find information quickly.
Email Inbox
Customer support via email is preferred over live chat at many large and successful ecommerce brands. Email allows for a more carefully planned response to customer problems since it doesn't offer instant responses. ecommerce customer support team makes sure to provide customers with instant responses.
Email doesn't mean that your ecommerce customer service team doesn't need advanced technology. Email templates, integrations, and automation can all be used to speed up email response times. Solve customer issues like never before through the email ticketing system.
Social Media Inbox
The majority of online shoppers (especially Millennials and Gen Z customers) expect to receive some form of support via social media, which is now considered one of the most important channels for customer service. Including social media platforms in your customer service strategy has some disadvantages, including the difficulty of tracking and the fact that negative customer interactions on social media are often broadcast publicly. In spite of this, when your team handles social media support well, it is a wonderful opportunity for you to demonstrate the excellent customer service you provide to your followers and potential customers.
As an example, Wonderskin (a peel-away lip stain mask) addresses a customer issue which could otherwise have prevented other followers from making a purchase.
Top-5 e-commerce customer service best practices to follow
Customer service isn't meant to be for average performance. Service must be quick and that helps to improve customer service for online customers. Streamline your responses, provide real-time support whenever possible, keep support email accessible on your ecommerce website, and stand out from the crowd. Here's how you can do it.
Choose Helpdesk Software which is an all-in-one software for your business
A unified help desk is one of the most important features to look for in an ecommerce customer support platform. It is important to utilize helpdesk software that integrates email, live chat, phone, and social media into one platform. In an omnichannel platform, tickets are automatically gathered from multiple sources, similar to a shared inbox.
In this way, your company will not lose time switching between apps or guessing about past interactions with customers as your business grows and expands to more channels.
Provide self-service and knowledge base options in live chat and help desk
According to Jeff Bezos (CEO of Amazon), "the best customer service is when the customer does not have to contact out.
Desku's self-service feature can be integrated into your live chat and help centre and integrates with other popular apps that manage order tracking, returns and much more.
Customise the response according to your customers
With direct integration into your inventory management, order management, ecommerce platform, and shipping software, you can quickly write detailed personalized responses.
You can quickly write detailed, personalized responses based on accurate customer information or the shoes" when you ask a customer which part of their order they want to cancel due to the direct integration with your inventory management system, order management system, ecommerce platform, and shipping software. Some customers are really impressed by this level of detail.
Gather email-address when you miss out on any customer
It is not possible for small teams to run their live chat 24/7. A templated, automated response cannot answer every question.
If you leave the live chat open without responding, you might give the wrong impression during your off hours. Set up an automated response that collects email addresses.
When your support team is working the next day, you can respond to customers who contact your live chat support during off-hours.
Boost branding by considering the customer reviews
The custom can serve as a helpful roadmap for improving support services, but it can also serve as an effective collects positive feedback from a customer, don't be afraid to use that feedback to amplify your branding.
If you use Desku, you can bring customer reviews into your helpdesk so you can understand the full context of the customer's experience
Conclusion: Boost ecommerce customer service right away for a successful ecommerce business.
The benefits of optimizing your online store's customer support services are numerous. Providing great customer service can reduce expenses, increase customer satisfaction, and increase revenue.
Desku's comprehensive ecommerce customer support platform offers cutting-edge tools like live chat, automated responses, a unified helpdesk, and much more.
Sign up for a Desku demo and discover the benefits of optimized customer support.