A famous western series encouraging entrepreneurs of all ages to display and sell their products/services to a panel of investors made its Indian debut in 2021. They quickly became a hit reality TV series in the Indian subcontinent. With its unusual idea, the show rapidly piqued the nation's curiosity, swiftly becoming one of the most popular shows. This business reality program features Sharks, who are investors who have experienced business people in India, each of whom has earned a name for themselves in their fields. Let's know more about Shark Tank Show that you need to know about in the further blog.
Complete Shark Tank Cast – Everything You Need to Know
This season of Shark Tank India featured seven different Sharks. Here is a brief about sharks:
Anupam Mittal
He is one of the show's seven sharks with a net worth of nearly $50 million. He is the founder and CEO of People Group and the founder of Shaadi.com.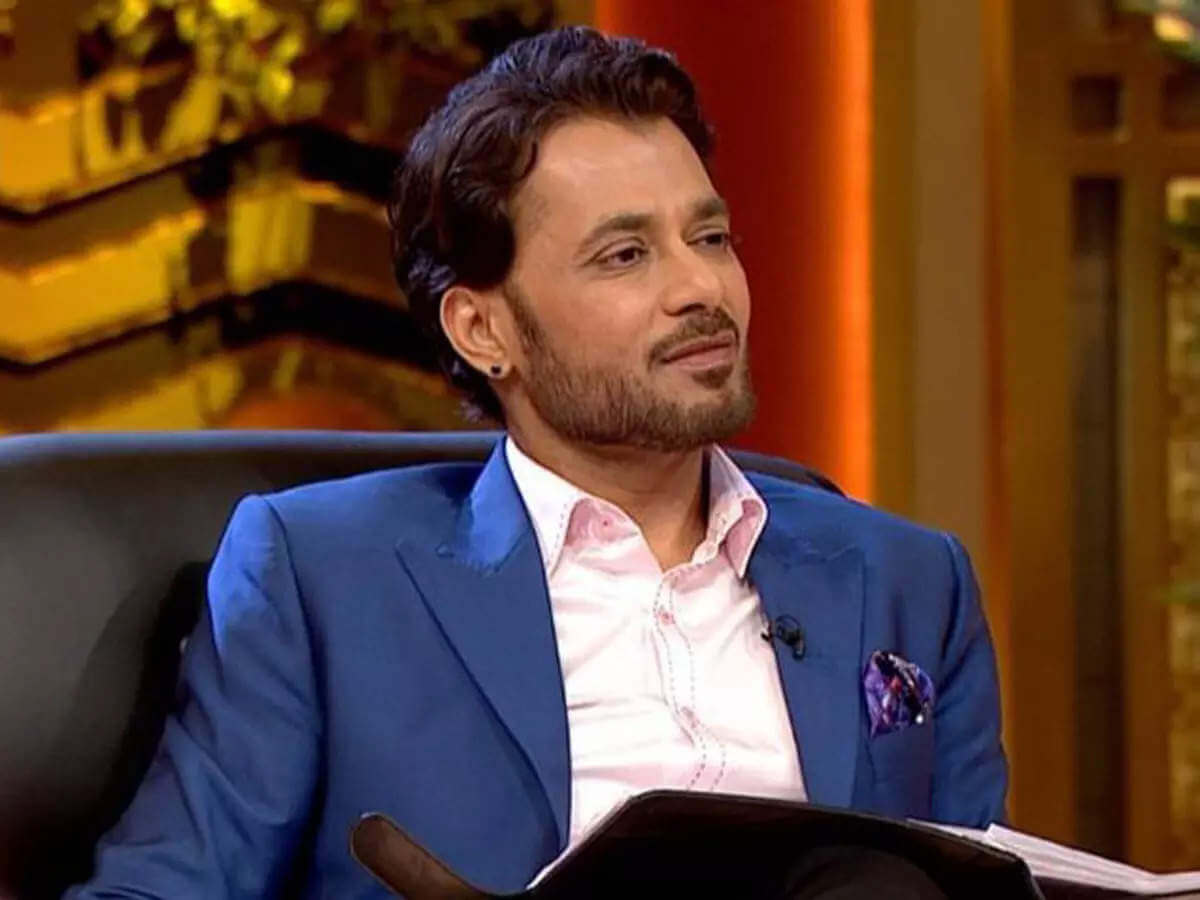 Anupam Mittal was born on December 23, 1971, in New Delhi, India, to Gopal Krishna Mittal and Bhagwati Devi Mittal. From 1994-1997, he attended Boston College and received an MBA in Operations and Strategic Management. Anupam began his business journey after receiving his MBA, building the basis for People Group.
The people group is the parent firm of shaddi.com and makaan.com. Mauj mobile application and People images Anupam is also a co-founder of H2 and a founding member and previous chairman of the Internet & Mobile Association of India (IAMAI).
Ashneer, one of the shark tank cast members, is the co-founder of Bharat Pe. He is estimated to be valued between $60 to $90 million. He completed his education at the reputed IIT Delhi and IIM Ahmedabad. Following his MBA in finance, he worked as a vice president with Kotak Investment Banking for over seven years, during which time he was engaged in several IPO deals. He subsequently moved on to serve as a senior executive leader for Amix and Grofers. Before Bharat pe, he also worked as a Head of New Business for PC Jewelers.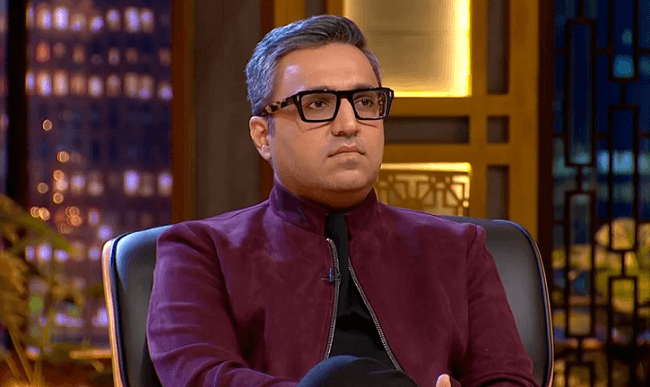 Ashneer is the most passionate and intellectual investor. Till now, he invested in more than 55 startups. He put his money into various technology firms, including Fintech, Healthtech, and Auto Tech. In 2020, he made investments in Rupifi and Yap. As BOAT's salary, it has also invested in BIRA, Nazara, IndiaGold, Meddo, and other companies. Nonetheless, the valuation of other assets and investments is now private.
Ashneer left from BharatPe in early 2022, owing to an internal struggle amongst the founders.
Aman is a CA (Chartered Accountant) by occupation. He subsequently completed his first MBA in Finance and Strategy from the Indian School of Business and his second MBA from Kellogg Graduate School of Management in the United States.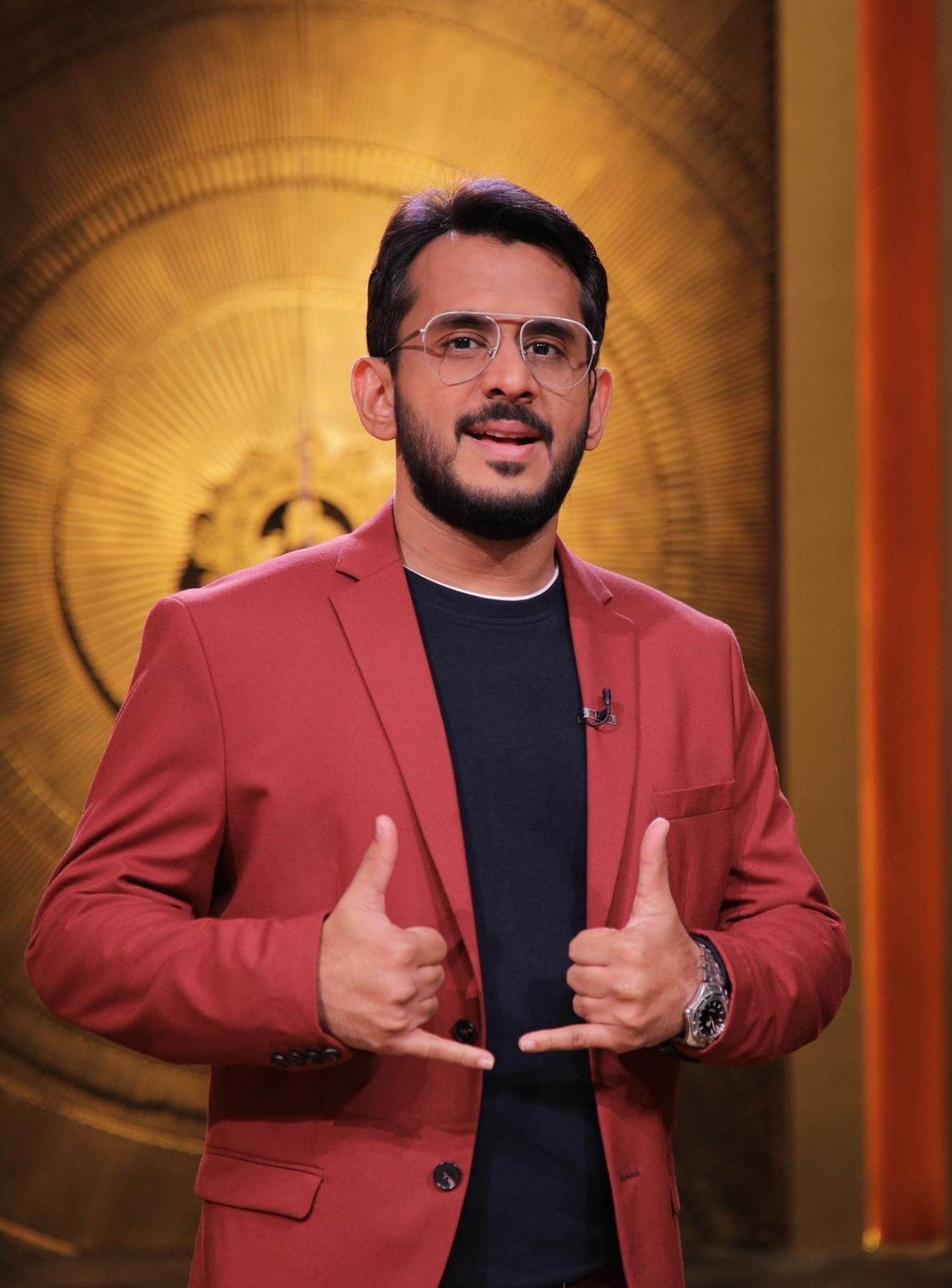 He was an Assistant Manager at Citi before co-founding Advanced Telemedia Pvt. Ltd. Ltd. He then worked for KPMG and one of Samsung's sound brands. He co-founded BoAt in 2016 with Sameer Mehta and is believed to have a net worth of $95 million.
Today, the boat is one of India's most popular headset equipment models, with a market share of 27.3 per cent.
Vineeta Singh
Vineeta is one of the shark tank cast in the popular Shark Tank show. Vineeta Singh is a well-known businesswoman and co-founder of the Indian sugar cosmetics brand. She was born into a middle-class family in Delhi and refused a one-crore job offer to pursue her aspirations. She is an IIT Madras Electrical Engineering graduate and IIM Ahmedabad graduate.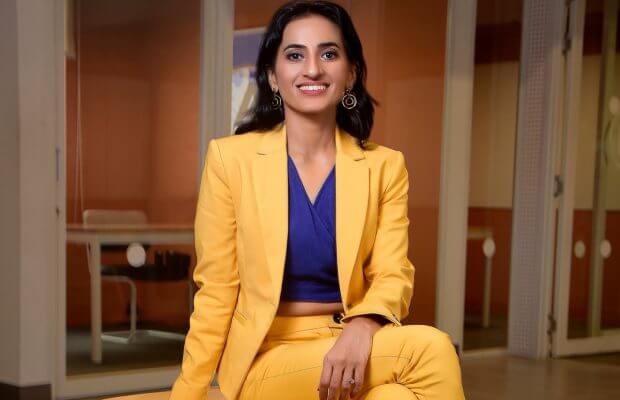 Sugar Cosmetics, a successful cosmetic firm she founded, is today valued at roughly Rs. 200 million rupees. Vineeta Singh is the Co-Founder and Director of Quetzal Verify Pvt Ltd. Vineeta's net worth is believed to be $8 million.
Namita Thapar
Namita is reported to have talked at Harvard Business School, IIM Ahmedabad, the ET Women's Conference, FICCI, and a few more significant locations and institutions.
Namita Thapar, CEO and Founder of Incredible Ventures Ltd is a successful entrepreneur in the Indian pharmaceutical sector. She spent almost six years as the CFO of Guidant Corporation, USA, before moving on to Emcure.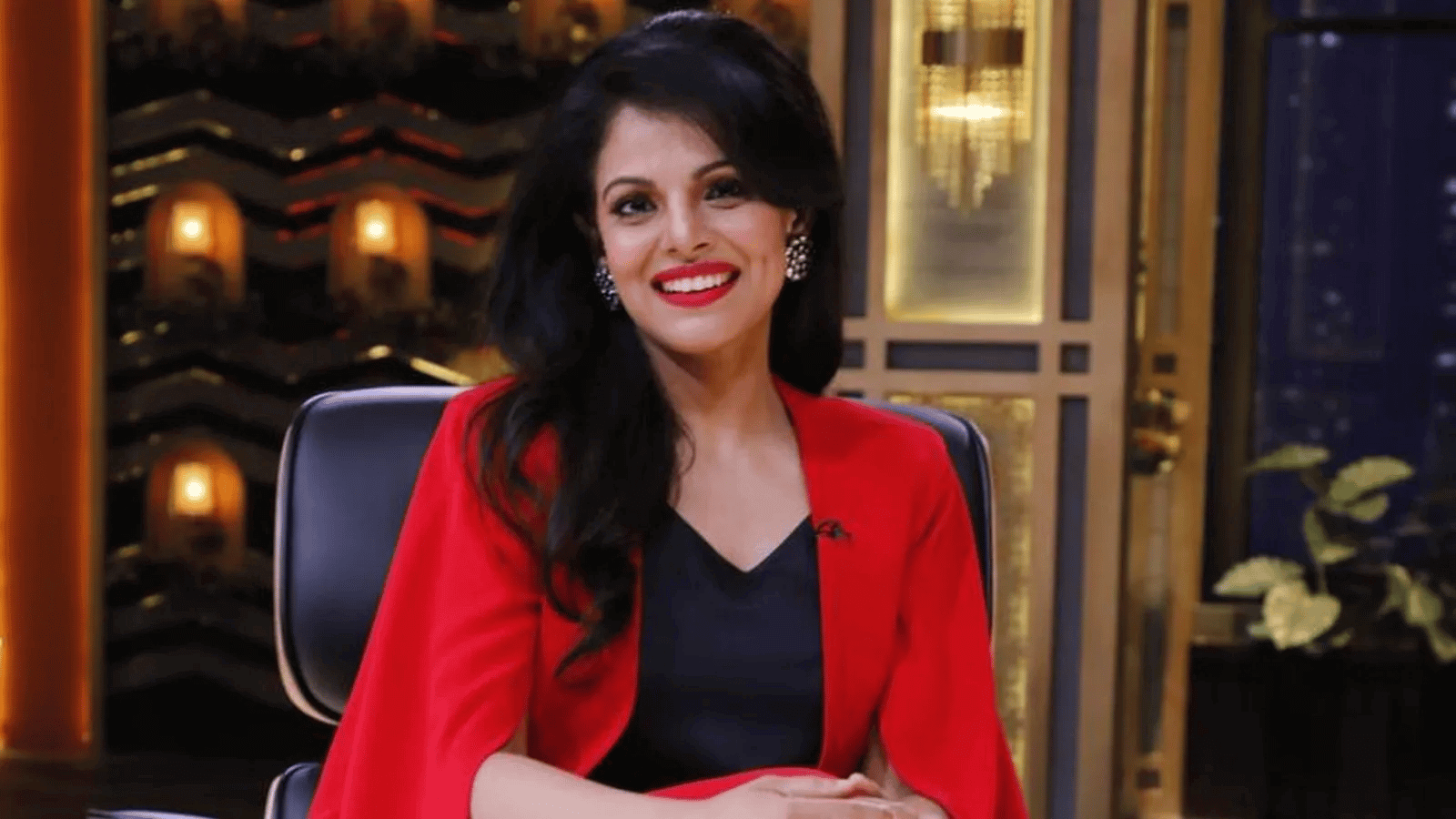 She just created her own YouTube channel, 'Unconditional Yourself with Namita,' where she talks about female well-being and makes presentations. She is also active in several government initiatives, including the Women's Entrepreneurship Platform run by NITI Aayog.
Ghazal Alagh
Alagh is a notable female entrepreneur in India and one of the country's top businesswomen who is the CIO and co-founder of Mamaearth. She completed her graduate degree at Punjab University and studied figurative art at the New York Academy of Arts.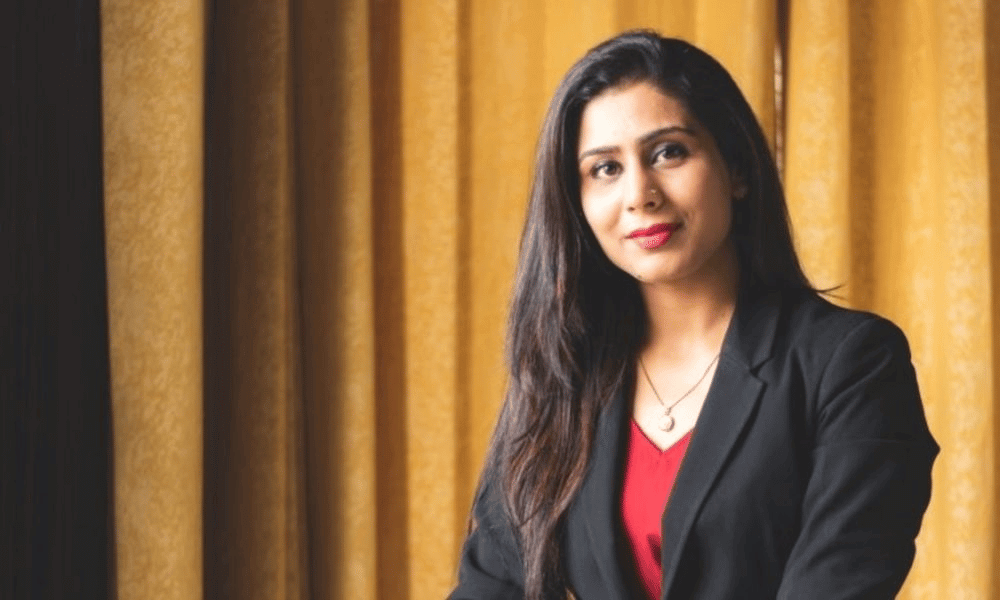 In 2016 Mamaearth was co-founded by her husband Varun Alagh, a company that brings chemical and toxin-free skincare products to India.
Within the last 4-5 years, Mama Earth has become one of India's fastest-growing FMCG brands.
Peyush Bansal
Bansal, the founder, and CEO of Lenskart attended McGill University and IIM Bangalore. He is estimated to be valued at around $80 million.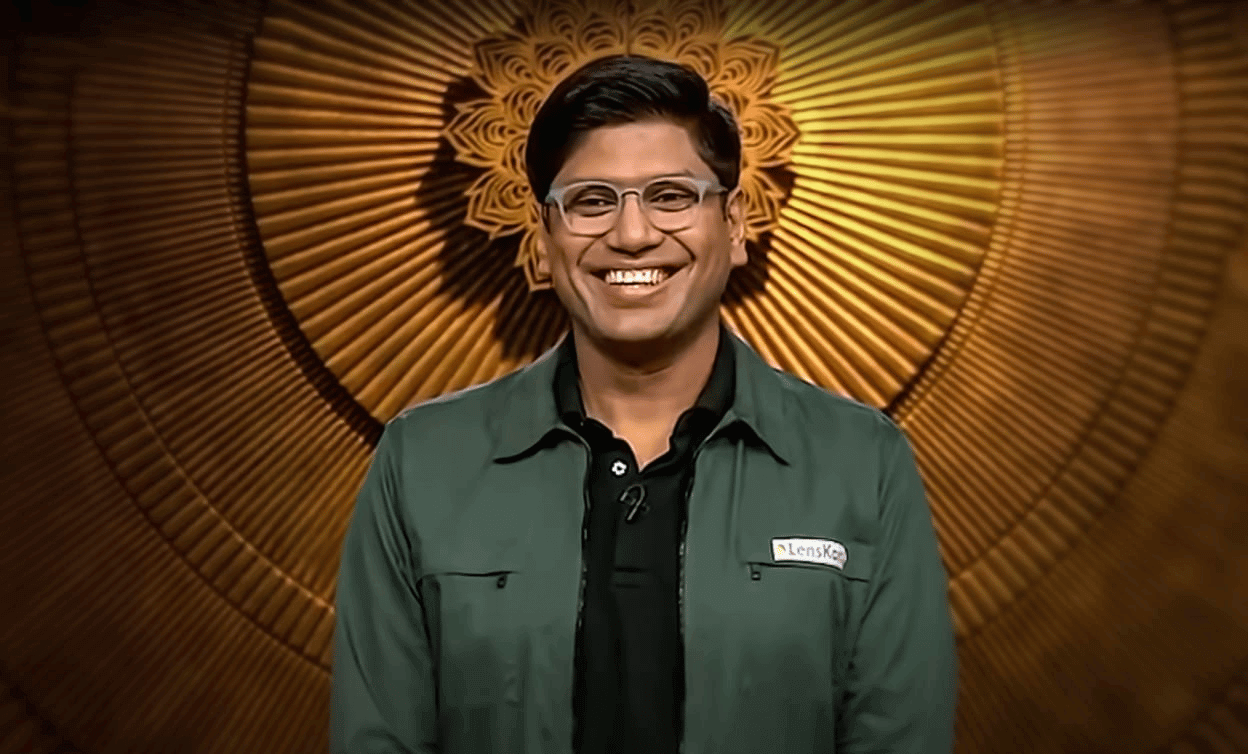 After finishing his education, he began his job with Microsoft USA in 2007 and subsequently relocated to India to pursue his ambition of becoming an entrepreneur. While his first two startups failed, he came up with Lenskart in 2010. Lenskart began selling contact lenses online and expanded to include sunglasses and eyeglasses by 2011.
In August 2020, he invested $ 700,000 in Feedo and made investments in dailyobjects.com. He started the company Lenskart, which is now valued at $ 2.5 billion.
Where is Indian Shark Tank Streamin?
Sony Entertainment Television introduced the long-running series to India on Monday with its cover, Shark tank cast India, and broadcast the first 30 episodes with the promise of seven members in the shark tank cast called Mughals, or "sharks."
According to Sony TV, the program got 62,000 applications from India, with 198 firms chosen to propose their ideas to the "sharks."
Shark Tank India has garnered a lot of love from fans and companies since it debuted on Sony Live. The sharks' ability to judge and refuse advertising speeches fascinates the audience.
However, effective high-turnover businesses have several failures and successes each year.
The Net worth of the Shark Tank Cast
1. Ashneer Grover is the MD and Co-Founder of BharatPe, and her net worth is $60-$90 Million.
2. Anupam Mittal is the Founder & CEO of People Group, and his $50 Million.
3. Aman Gupta is the Co-Founder & CMO of BoAt, and his net worth is $95 Million.
4. Vineeta Singh is the CEO & Co-Founder of SUGAR Cosmetics, and her net worth is $8 Million.
5. Namita Thapar is the Executive Director at Emcure Pharma, and her net worth is $3.5 Million.
6. Ghazal Alagh is the Co-Founder & CIO of Mamaearth, and her net worth is $15-25 Million.
7. Peyush Bansal is the Founder & CEO of Lenskart.com, and his net worth is $80 Million.
FAQs
Who is the wealthiest shark in the Shark tank cast?
Aman Gupta is one of the wealthiest sharks in India, and he has a net worth of $95 million.
Is Shark tank India scripted?
Ans. No, it is not scripted, as several social media users have also questioned if the show is contrived. Lenskart CEO Peyush Bansal was asked if the program is staged in an interview with comedian Abish Mathew. Bansal refuted the allegations, claiming that the show is "as authentic as it can be."
Are any of the Sharks in Indian Shark Tank billionaires?
No, not now, but hopefully, it will happen.