The usage of the WhatsApp Business API in a way that permits several agents to utilize a single WhatsApp number is known as WhatsApp multi-agent, also known as WhatsApp multiple agents. By default, WhatsApp Business does not permit this. Only one phone and a maximum of four connected devices can utilize the same WhatsApp account. Only tiny enterprises should use this. The device connected to the registered mobile number is the only device from which WhatsApp Business may be accessed. Therefore, if a company has more than one agent, each agent will need to handle the device in turn; they cannot do so at the same time.
The fact that only one customer support representative handles customer inquiries may not be an issue for smaller businesses. However, for larger companies with a flood of inquiries, this may prove to be a major issue and response time will be greatly impacted. There will undoubtedly be a lot of complaints from customers who believe their messages were not answered as promptly as they would have liked in this digital age of customer need for speedy replies.
Also Read : How to set an auto reply for WhatsApp in 2022?
Other drawbacks of WhatsApp Business include its inability to interface with other systems as a result of access restrictions on the back-end system. Additionally, WhatsApp Business does not have a thorough dashboard system that can provide an accurate picture of the situation.
The most key question now would be how we'll achieve a multi-agent WhatsApp as the app does not support this feature. The answer is simple: we must employ an external service that allows us to have a specific platform to operate a multi-agent service, allowing all of our contributors to log in to a specific numerical by using the same tool. If you are looking for affordable WhatsApp marketing there are
What to consider while selecting a Whatsapp Marketing Tool?
Price – A quality WhatsApp multiple agent tool shouldn't break the bank. Pick the option that meets both your needs and your budget.
Features – Your choice shouldn't be only focused on which plan is the least expensive. Choosing the costliest one will not guarantee you the features you require either. Pick the one that has all the features you want while also being budget-friendly.
Restrictions – As we've seen, not all technologies allow for a limitless number of users. Some charge more for each extra agent. That is not practical. You may have an infinite number of users using tools like DelightChat at no extra cost.
Research (customer service, ratings, response time in case of software issues)
As WhatsApp is the most popular channel for bulk WhatsApp marketing software, it is important to check one of its great features.
Software that is considered WhatsApp engagement suit that manages the multiple agent platform in 2022, is considered to be the best WhatsApp multiple agent platform to consider for your business.
Best WhatsApp marketing software of 2022
There is a tonne of tools and programs available online that will configure your WhatsApp for numerous agents. However, selecting a tool without first evaluating it will be useless and consume a lot of time.
To assist you in making the best choice, we have compiled a list of the top 7 multi-agent WhatsApp tools.
Desku.io: Best Whatsapp Marketing Software in 2022
When it comes to managing your customers, it is never from one communication channel but always a hustle of engaging with customers over multiple platforms. Meanwhile, Desku allows us to connect to Whatsapp and carry the conversation under one roof. This allows your credentials to be safe and you will not have to share your data with your customers anymore. An assigned agent can directly solve a customer's query. With the cheapest prices and endless integration, one can get the best features and provide omnichannel support.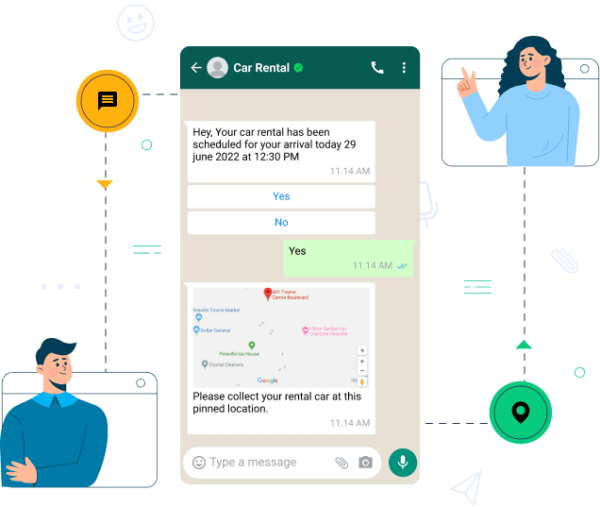 Multi-agents can work on the specific Whatsapp message query that customers raise. In real-time, it can be directly assigned to the agents who have specialised hands in it and so there is no time wasted hence there is consistency in bringing quick solutions.
You receive the following with Desku.io
The shared inbox for managing WhatsApp, Instagram, Facebook, Email, and Live Chat inquiries
Intelligent automations, the ability to respond rapidly utilising templates, and simple team collaboration on support questions
Messages on WhatsApp can be managed from one software.
Enhances the productivity of the WhatsApp business platform through automated WhatsApp conversations.
Boost the conversation productivity with the Whatsapp chatbots with Desku.
Desku is one of the popular WhatsApp software that allows the integration of various social inboxes across channels like WhatsApp.
It is considered to be one of the best business solution providers for official WhatsApp business APIs
Easily assign complete WhatsApp chat to appropriate agents for quick solutions.
It has some unique characteristics that set it apart from the contests. These include the ability to integrate chatbots into the various communication channels that are available to us, which lets you automate and streamline the customer service process, the availability of sophisticated reports that let you assess the performance of each agent on your team, the ability to assign predefined chats and answers to departments, and the ability to respond. It is Whatsapp marketing software for windows and mac both. All you need is to choose WhatsApp integration of B2Chat. Integrate the WhatsApp chatbot to automate the interaction with your customers. Connect WhatsApp and easily send WhatsApp broadcast messages.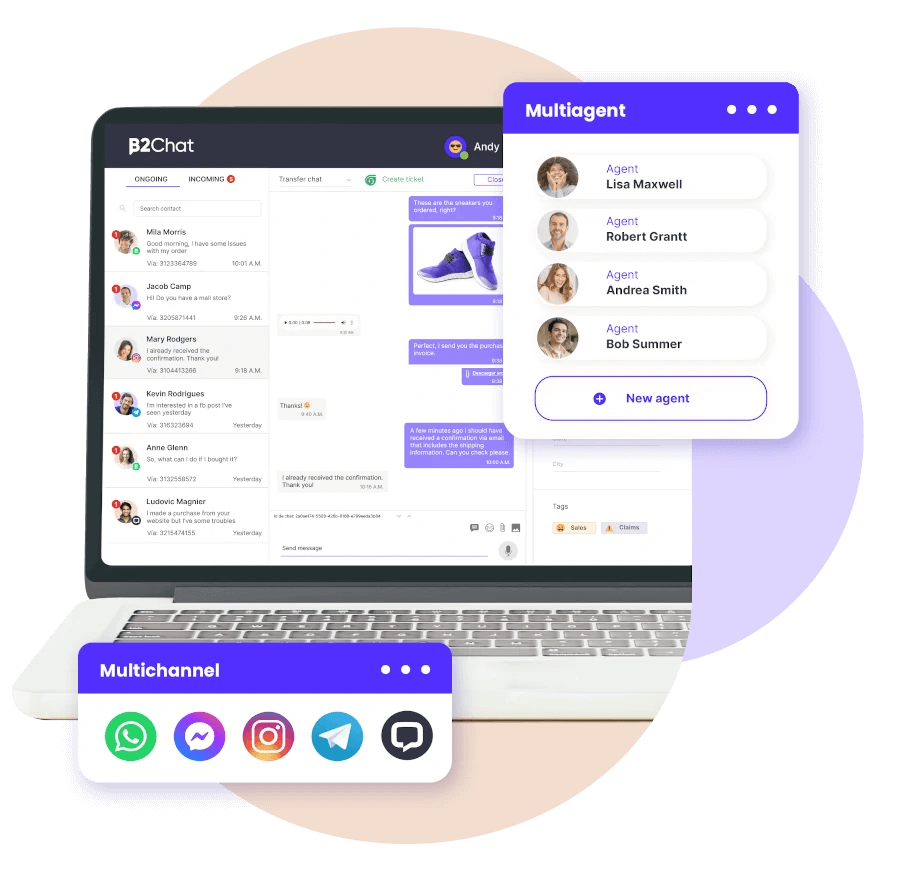 Choosing the WhatsApp multi-agent tool is a task but not anymore!
It is a top Whatsapp marketing software with several intriguing connections, a marketing platform including products for everyday usage as well as communication channels such as Google Drive, Gmail, WordPress, Shopify, Wix, Viber, Twitter, Outlook, and many others. It should be highlighted that with so many integrations (there are many), learning how to use Respond.io gets a bit sophisticated, which turns out to be a bit slow and tough for WhatsApp for business.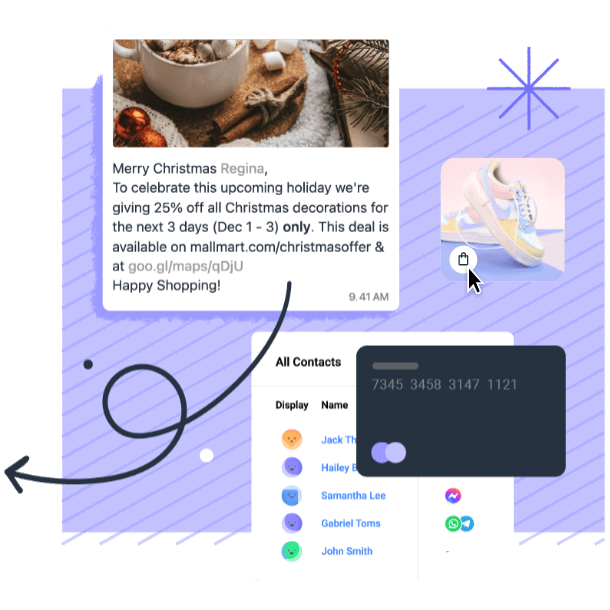 It has some unique characteristics that set it apart from the contests and is considered the best software for WhatsApp marketing. These include the ability to integrate chatbots into the various communication channels that are available to us, which lets you automate and streamline the customer service process, the availability of sophisticated reports that let you assess the performance of each agent on your team, the ability to assign predefined chats and answers to departments, and the ability to respond.
This is a system built for sales, help, and shipping teams who use WhatsApp, Facebook, online chat, and Instagram as primary service channels. Only when we include all of the service channels and real-time data required to track all of the agents on the team does the price become a little too costly. This solution is appealing because it has an integrated order management system that allows you to handle any purchases or client enquiries on your website, which is ideal for online stores, e-commerce, and retail stores. Finally, Hiwabot provides chatbots that may automate discussions and streamline operations.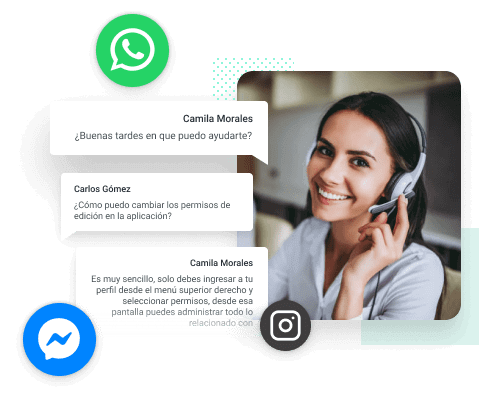 Want to use WhatsApp business seamlessly without dodging off with the customers all the time? Well, it needs to be streamlined in some of the best marketing automation software for the ease of using a bulk WhatsApp sender.
It is the platform offering sms marketing software one of the top choices for getting started with multi-agent WhatsApp, not just due to the low cost, but also because the platform is simple to use, intuitive, and efficient, and it allows us to use multiple service channels such as Telegram, Instagram Direct, Facebook Messenger, and WhatsApp Business.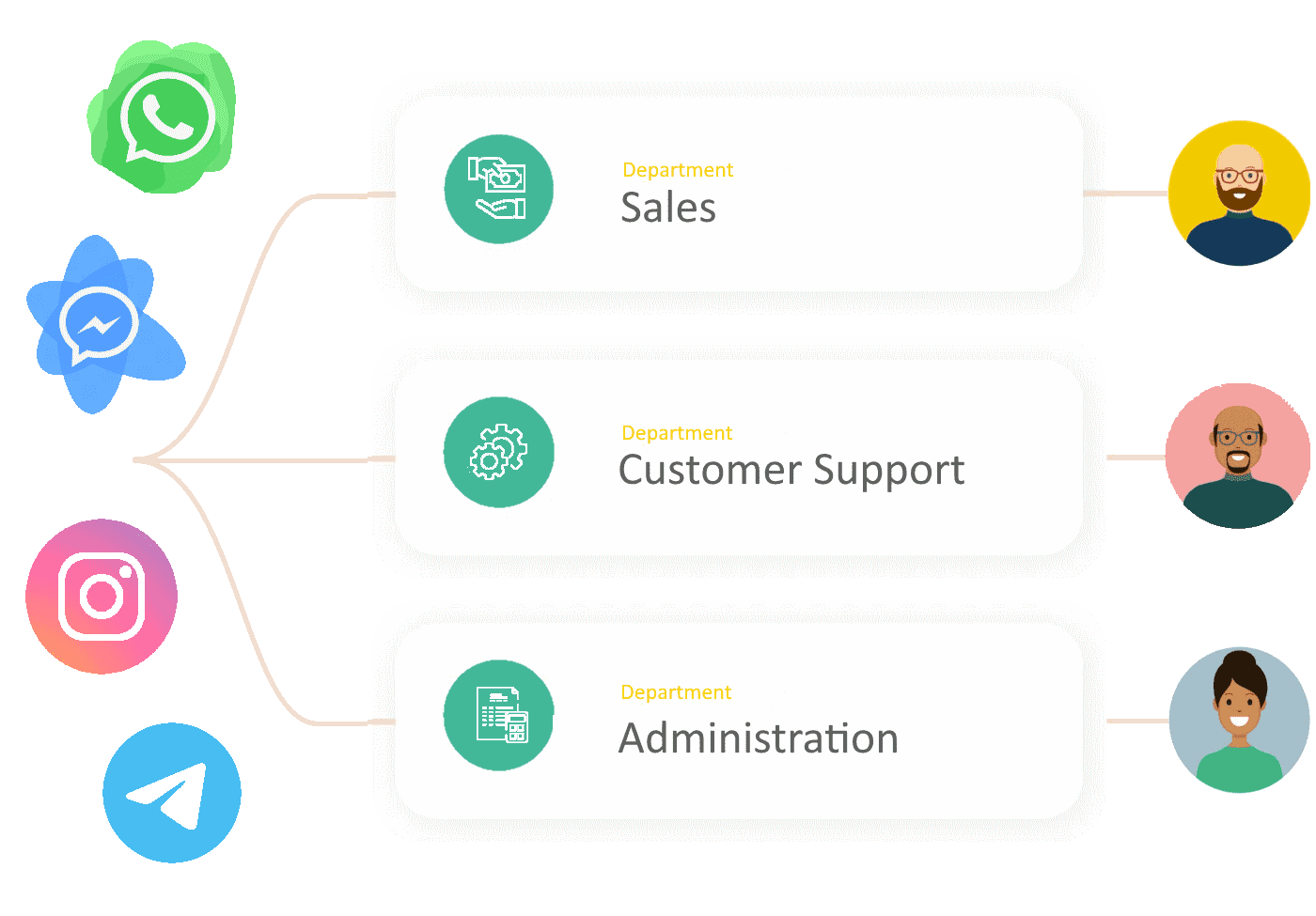 Furthermore, the platform is built and optimised for sales, support, administration, and customer service teams, with agent reports, company KPIs, and the ability to transfer files, photos, text, and video. Callbell's assistance is amazing for promptly serving your consumers, even within minutes.
You can also transfer files, photographs, text, and videos, and Callbell has recently enabled its multi-agent Instagram Direct feature, making it a far more comprehensive service including WhatsApp.
Conclusion: Choose the best WhatsApp multi-agent tool, connect WhatsApp business account
In summary, WhatsApp Business is a platform that offers small companies the opportunity to send messages with specific content and seeks to give their consumers a high-quality experience. Integrate a WhatsApp to channelise your support amongst customers. Choose the best marketing software on the market available to provide the WhatsApp Business API and CRM.
To administer your WhatsApp account from a third-party platform, however, you will need to choose an external platform that combines the WhatsApp Business APIs if you want to set up a sales network or a customer service staff. Allowing live chat on multiple devices is the best tool for WhatsApp, a software for marketing your business.
Your business will need access to the WhatsApp Business APIs in order to operate a multi-agent WhatsApp account. After that, you'll need to hire a third party to offer an interface for managing the conversations and workflow of your sales or support staff. Integrate WhatsApp chatbot to automate the interaction with customers, and provide live chat on multiple platforms and websites. Whatsapp bulk marketing software brings ease of use and helps your business to grow with full-fledged programming along with WhatsApp chat without toggling and switching to other tabs and software.
other tabs and software.