Using a distribution list or shared Gmail or Outlook mailbox for small businesses or schools may be an effective way to handle incoming emails. It's simple and inexpensive, after all.
Distribution lists and shared mailboxes, however, aren't designed for long-term email management. These tools often create more problems than they solve, leaving employees frustrated and itching for a better solution as your organization and email volume grow.
Rather than forcing your email into a role, it was never meant to play, consider using a shared inbox tool.
Have you ever used a unified inbox to schedule a meeting with a group of friends? What if you were in charge of a family or class reunion and used email to plan it? Coordinating many people around a single task via email can quickly become confusing and inefficient, whether it's setting appointments or making dinner plans.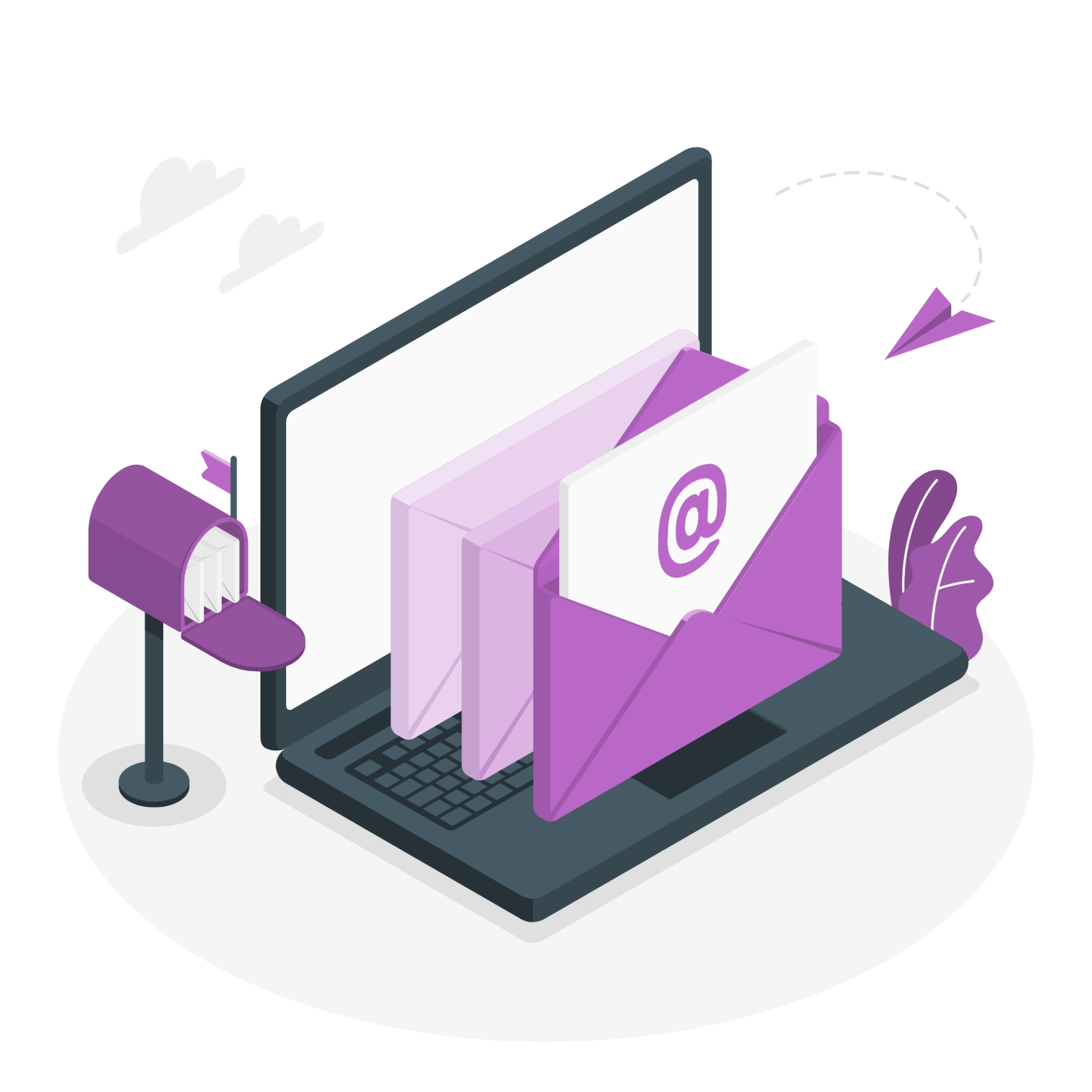 Customer support via email situations follows the same dynamic in a helpdesk software. Consider reviewing your customer issues it is important to provide customer support management software to communicate with your customers if your company is poised for rapid growth. It is expensive to scale, and companies cannot afford growing pains that undermine customer conversions, future revenue, and their reputation. Inbox Mangement helps customer emails by giving access and managing for support. Collaborate with other team members to solve customer requests in minutes.
Scaling customer support by sharing an email account leads to frustration for both customers and staff. Email is not designed to track hundreds of requests that may involve several threads, channels, and team members. McKinsey Global Institute estimates that the average interaction worker spends 28% of their workweek managing e-mail and nearly 20% searching for internal information or seeking help from colleagues. It will be your team email accounts that allow multiple team members that can collaborate seamlessly to manage tasks and can focus on solving personalized customers. Manage customers by enjoying the benefits.
Communication over time is tracked in a shared email inbox. Collaborating over email threads and tracking who sent which email is challenging. It is easy to lose track of important details in old emails.
When people forget to "reply to all" or start a new thread, responses can get lost. A customer may eventually feel that the company doesn't know what it's doing. As a result, customer support agents become frustrated and unhappy as well. Doesn't look good, does it?
What is Shared Inbox Software?
With shared inbox software, you can handle customer questions holistically and customer-centrically rather than simply using email.
In a shared email account, a customer service agent sees dozens of emails sent to the same email address from different customers.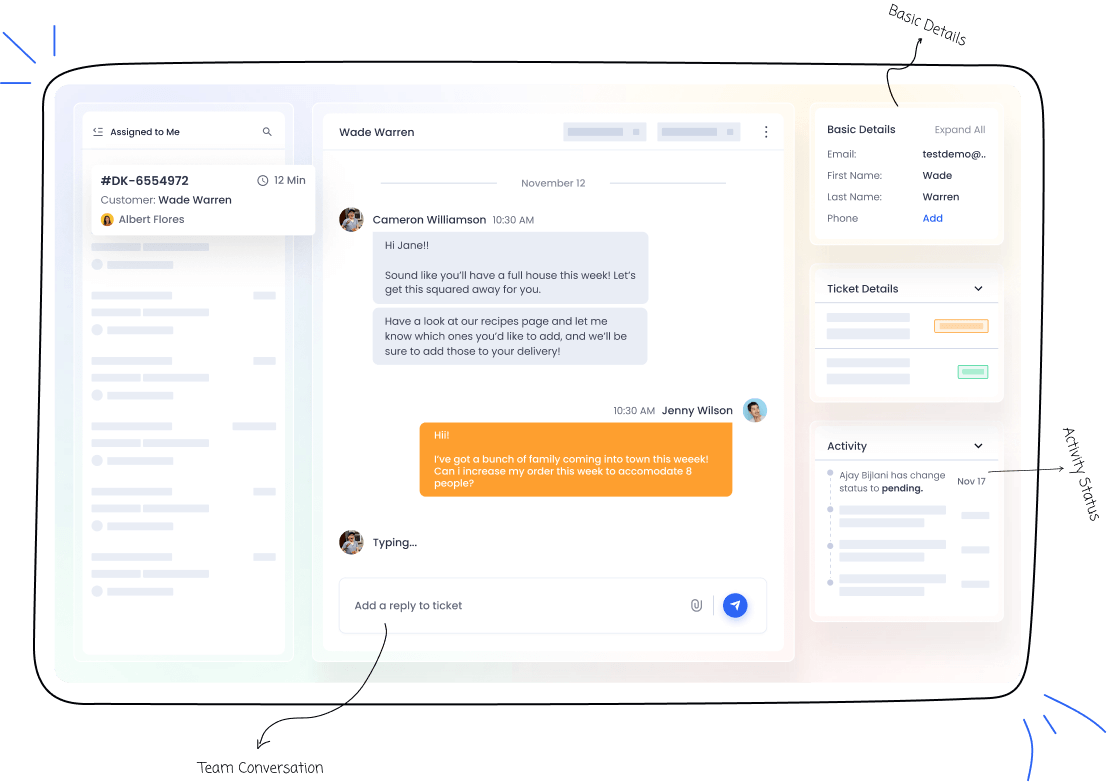 A shared inbox solution also known as a collaborative inbox, on the other hand, is a centralized communication tool. Customer support teams can access a single shared interface per support requests using a shared inbox system. Using a visual dashboard, teams can track each support customer's history, instead of long, confusing email threads in the traditional help desk. Most solutions allow teams to create workflows to manage routine inquiries and never miss out on approaching any customer.
Reps can access historical customer data and review help chat history using shared inboxes, eliminating the need to ask customers for updates. Furthermore, agents can assign requests to other teams and add private notes to team members. By creating a frictionless experience for the customer and the support agent, shared inbox solutions increase efficiency and improve the customer experience.
Why do you need a Shared Inbox tool for your business?
You need the inbox management right tool to keep customer queries and support agents happy as your business scales. shared inbox that works with tools can help you avoid lost sales, negative comments and reviews on social media, and high service desk employee turnover.
Here are additional reasons to consider a shared inbox tool and features you need to organize customer queries and become more productive.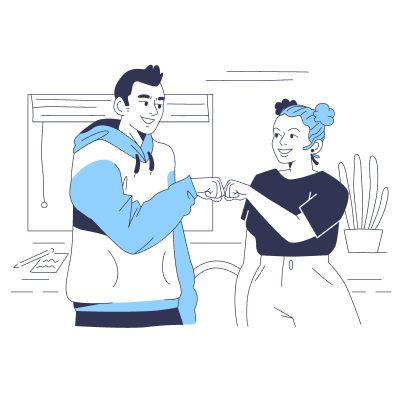 Increase efficiency among team members with automated workflows and canned responses to common requests
Increase accountability by connecting a single email address by quickly seeing who is the support lead for each customer and who has participated in resolving the support ticket.
Save time and increase visibility by creating secure and easy-to-monitor inboxes without forwarding emails.
Save time by streamlining multiple email accounts and making support function stronger.
Optimize your customer support workflow by helpdesk with a shared inbox prioritizing and tracking accounts by the urgency of the request, age of support tickets, or other filters.
The automation in the helpdesk helps in decreasing the response time of customer-facing queries that can slip through the cracks.
Quick replies with the help of reporting tools help in tracking customers' detail that shared mailboxes may help in with the quick interaction that shared inboxes provide.
Read and send emails to your customers that have approached you for their queries.
Where do Shared Mailboxes fail in help desk software?
I recently tried a new pizza shop near my home. The restaurant was full of staff, but the food took a long time to arrive. Since there were so many people working, they bumped into each other constantly, disrupted each other's tasks, and had to wait for access.
A shared mailbox can be very much like that: a system that once performed perfectly suddenly collapses.
Angela Bradburn, Senior Communications Coordinator at Chicago's Museum of Science and Industry, explains why her team decided to make the switch to a shared inbox.
Also Read: Top-8 Ideal Features of an Enterprise Helpdesk to look forward to.
This article is all about knowing the importance of Shared Inbox that will help your support agents to deal with your customers separately and individually. There can be a team inbox, that can be helpful to maintain a real-time conversation with your customer and that are real benefits of a shared inbox. With the agent collision detector, you can see who is working on a particular customer's query. If the shared inboxes are not providing the appropriate set of features then there are chances of failing shared mailboxes.
Use a support conversation ticketing system for better customer support
Using Desku's reporting metrics and analytics tools, you can turn conversations into actionable insights. Answer questions like these to better understand your customers, clients, students, or patients: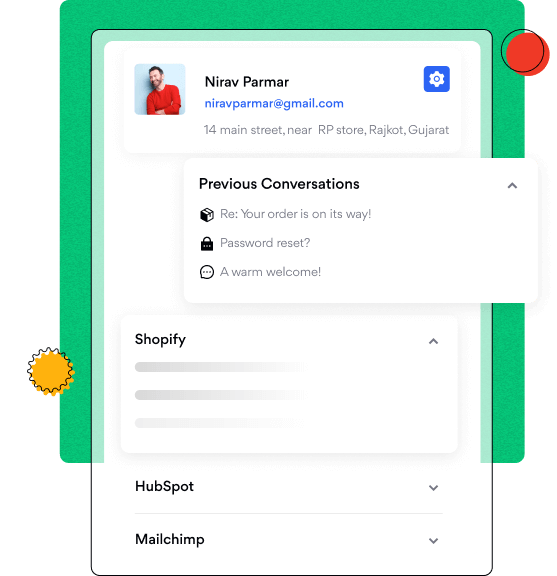 How responsive are we when most people need help?
What support channels do people prefer, and how has that changed over time?
What do people think of our new feature, and how do they describe it?
How well do we answer different kinds of questions, and which ones are associated with lower satisfaction?
Data from Desku can be accessed by more than just your client-facing teams. Members of this role can view and follow conversations, leave private notes, create and edit Messages, and view reports without taking up a paid seat.
With the new Plus and Pro plans, you can increase visibility and collaborate across your organization. You can also avail the free trial where you can get access to a free shared inbox for looking at how it works.
Top-5 Best Shared Inbox Tools to choose for your business
Desku: Helpdesk software with Shared Inbox system
Desku is an all-in-one help desk software specially meant to be the team's software for managing customer support for small and medium-scale business owners. The shared inbox is one of the finest features of Desku where it helps support agents work on a single email address for customers' queries and much more. It helps in answering emails with 52% of ease. It helps to Increase productivity and customer communication with a shared inbox. It is similar to your regular inbox but with more powerful features.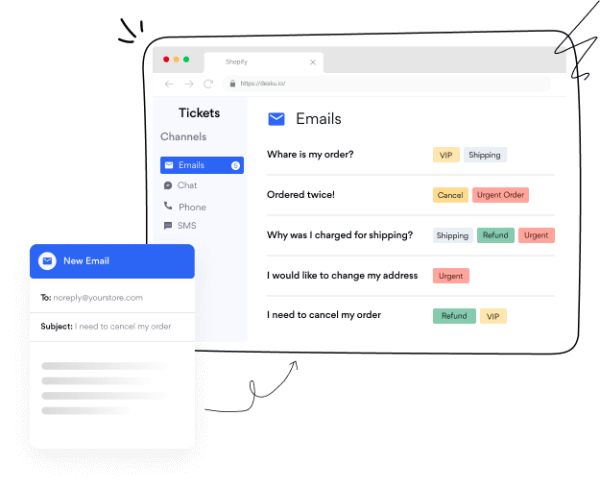 Using Desku's powerful features, everyone gets notified of all the work, whether it's a team of one or 100.
Assignments
Are you often confused about who handles what on your team? With Desku, you can easily assign emails to different team members. Customer service is simplified and faster as a result of this.
Private Notes
Before responding to a customer, you can send private notes to your team members.
Saved Replies
Answers to frequently asked questions can be stored in a library. Just 5 seconds to add them to your chat replies.
Tagging
Tag different tickets of your customers to categorize them and make it easier for the support agent to resolve them.
Pricing: Desku's basic plan starts at $19 per month
Kayko
Kayako is a customer service platform that integrates email, live chat, and social media. All communication about the customer support ticket is consolidated into a Single View so that everyone on your team can see it at a glance. Representatives can also access help desk articles and other information from the company's internal and external knowledge bases.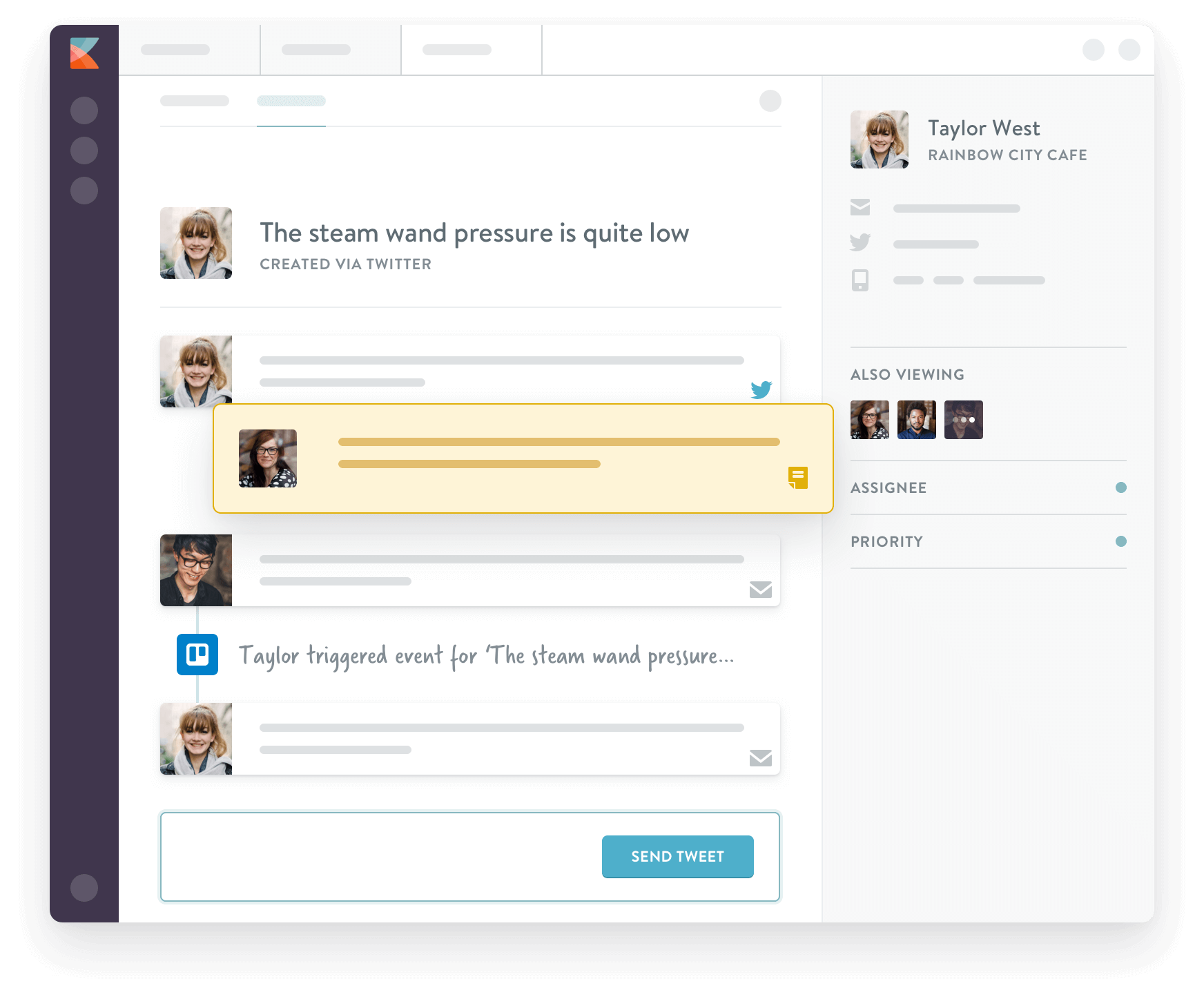 The pros are:
Email conversations can be tagged for the better organization by agents
Improve collaboration and internal discussions by using shared notes
With 'SingleView', visualize the entire customer journey
Keeps teams aligned with customizable workflows, canned responses, and helpdesk articles
The cons are:
Reporting features may be desired by some companies
It may be desirable for some users to have more customizable macros
An integrated cloud-hosted help desk is best suited to SMBs looking to implement quickly.
Pricing: Free trial, then $30/user/month
Hubspot
Your team can view, manage, and reply to incoming team email messages directly from the Hubspot CRM using Hubspot's conversations tool.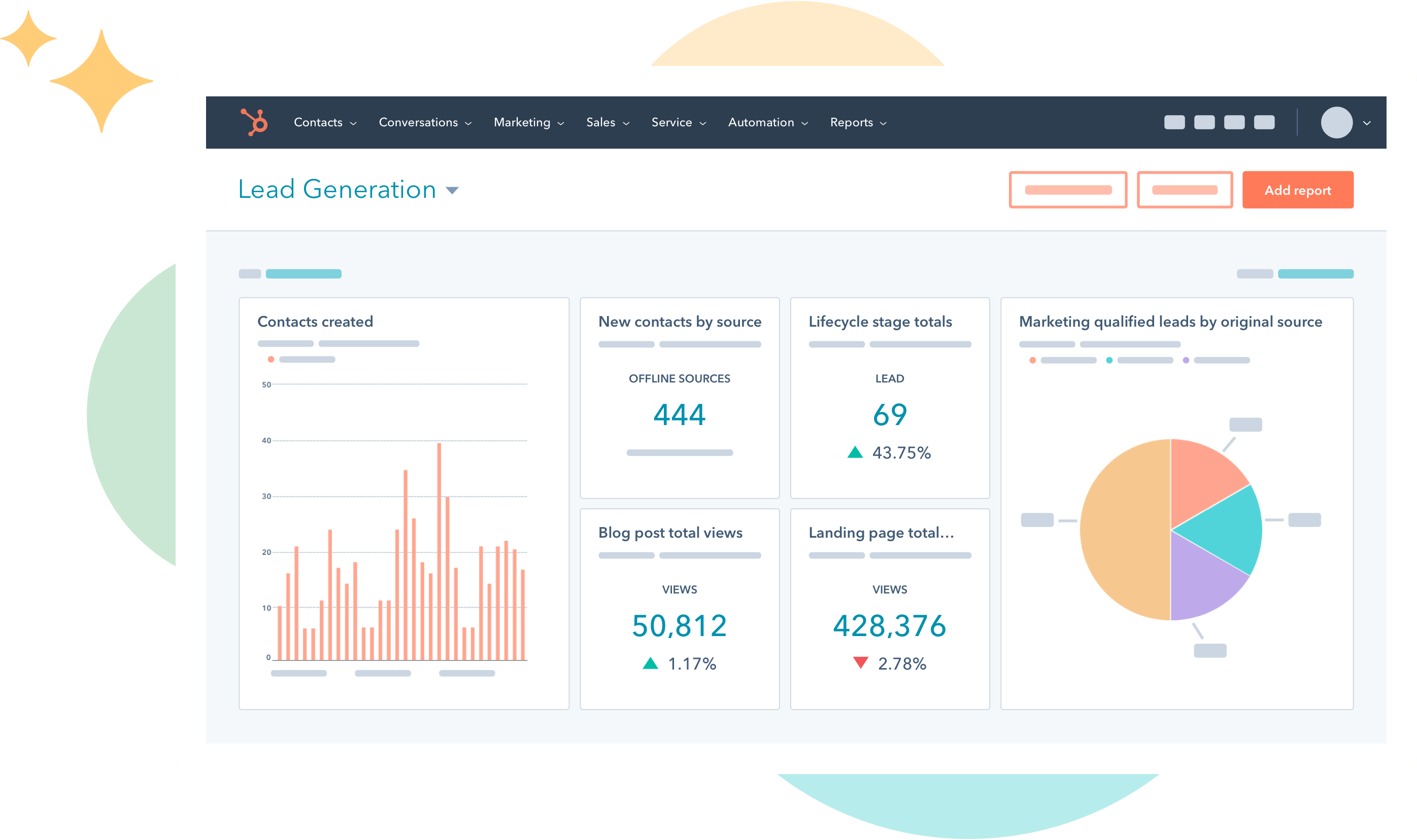 The pros are:
Live chat and Facebook messenger support
Help support is extensive
The cons are:
As a shared inbox tool, it lacks some functionality
Only connects via team email aliases
Without a Hubspot Marketing Suite account, this feature is not available
Ideal for: small teams that heavily use Hubspot CRM.
As part of Hubspot CRM, accounts start at $50 per month, depending on the number of contacts.
Helpwise
Helpwise is considered social media messaging's best-shared inbox.
Helpwise is a great option for teams that provide support via phone messages, such as SMS and WhatsApp, and social media sites, such as Twitter and Facebook.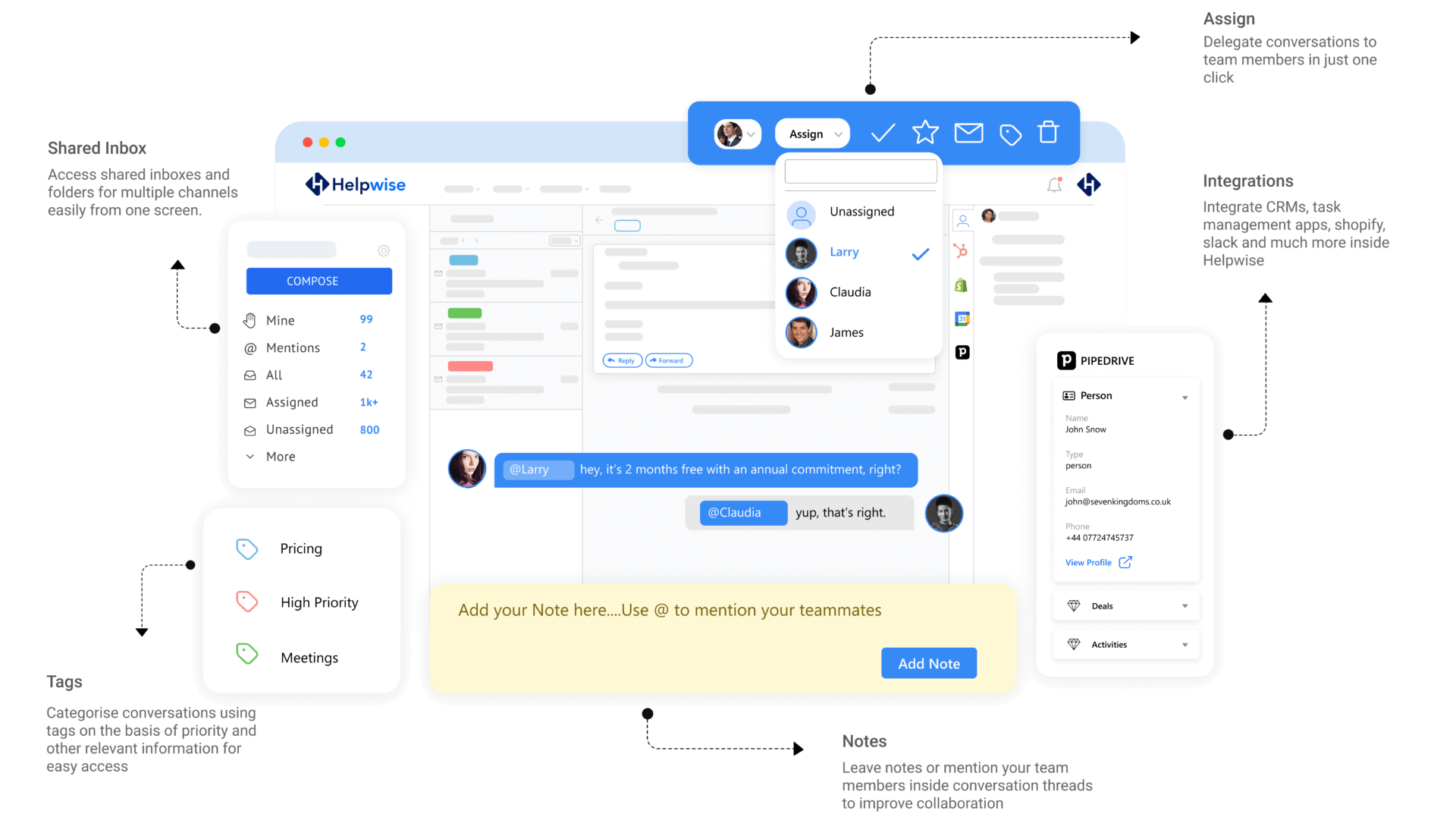 By connecting Helpwise to each of those platforms, you can manage all of those conversations in one place, reducing confusion and ensuring messages don't get lost.
Pricing: Starts at $20/user.
Front
In most cases, shared inbox tools manage a group email address (info@, etc.). Front, on the other hand, allows you to use both personal and shared email addresses when responding to messages.
In addition to email management software, Front offers some collaborative features, such as internal comments. In addition, their higher-cost plans offer more advanced features like analytics, automation, and CRM integration.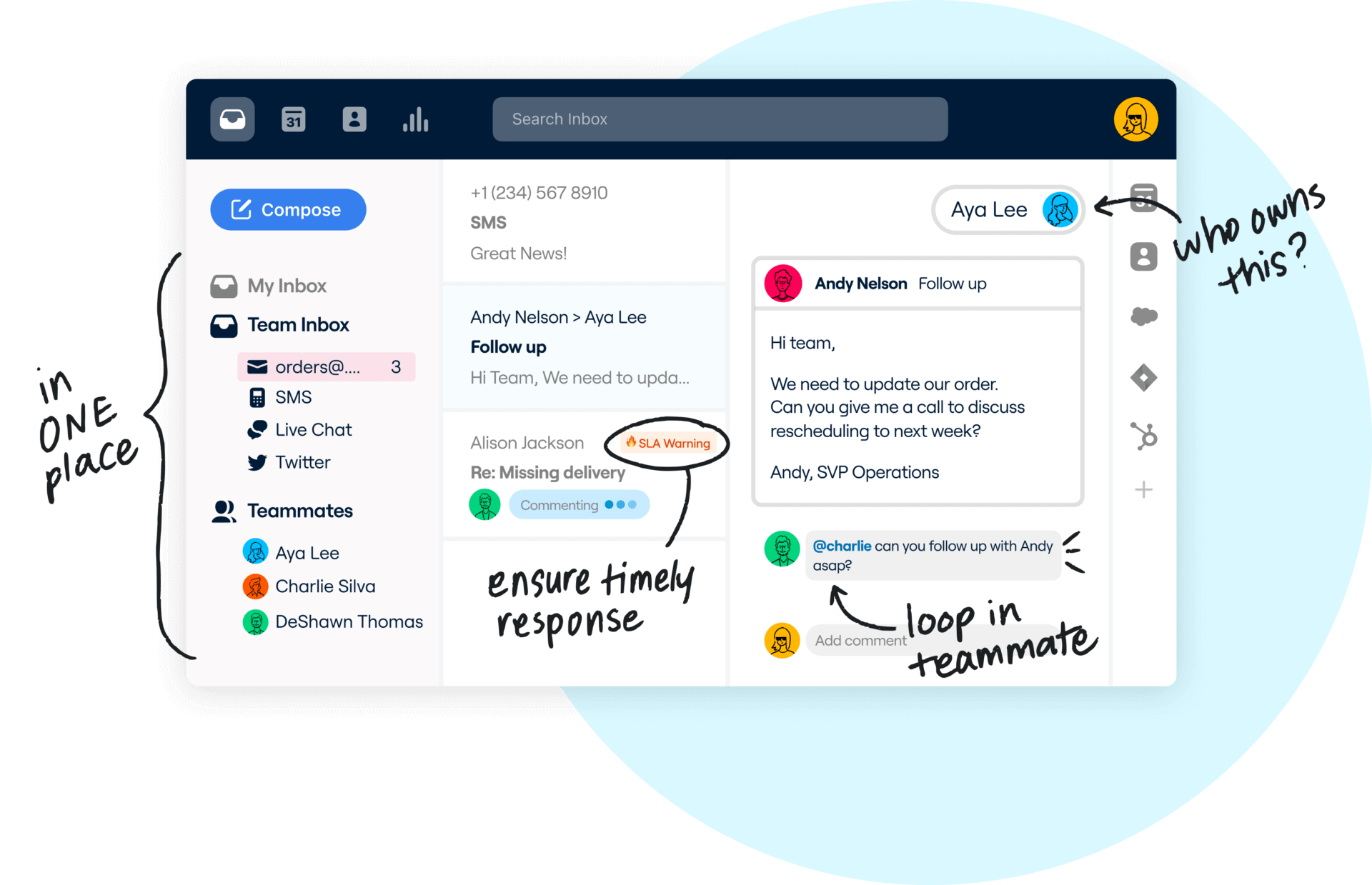 Price: Starting at $19/person per month.
Conclusion: Collaborate with the right shared inbox that works to automate customer emails and easily manage customer
Desku is considered to be the ideal help desk software that helps in the management of customers' queries with a collaborative email address for team agents to support customers and get through the customer's queries.
A distribution list or shared mailbox may work well for your team when you're just starting out, but these tools aren't designed to scale. Regardless of how many conversations you're having, the right tool should be able to grow with you and help you build relationships.
Help Scout's streamlined, transparent workflow empowers teams and scales as an organization grows, ensuring no one falls through the cracks.