To start a WhatsApp chat, you normally need to know the user's phone number, save it on your smartphone, and then search for it but now you can get a custom message with the help of the WhatsApp Link Generator. A WhatsApp connection streamlines those processes by opening the chat without preserving phone numbers.
You may build a link for your business that will allow you to start chatting with the individual if you know their phone number and they have an active WhatsApp account. When you click the link, a chat window with the individual appears. Both your phone and share your WhatsApp Web support click-to-chat. Keep reading to know more about how to create a shareable was.me chat link and its importance.
The Advantages of Generating a WhatsApp Chat Link for Your Company:
1. Easy to communicate:
In today's world, people want their demands to be satisfied immediately, especially when it comes to resolving questions or complaints. Having a WhatsApp conversation connection makes this easier.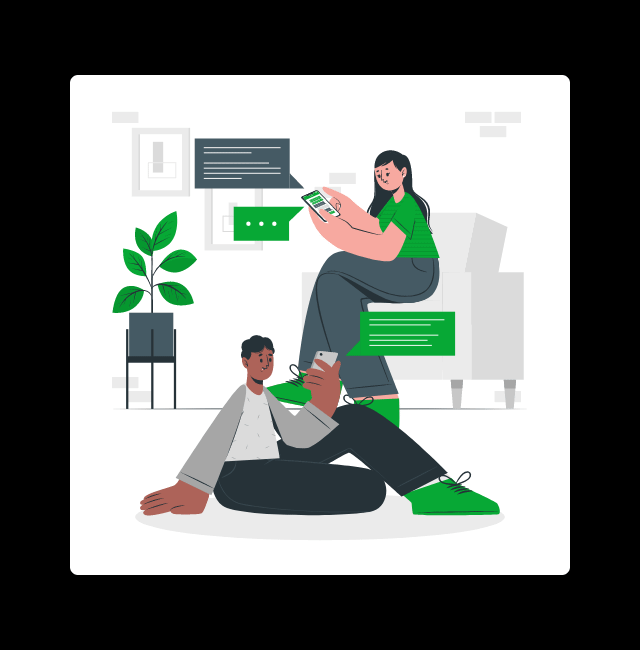 Whether it's greeting a new client who has just signed up on your website or offering one-on-one customer service, WhatsApp allows you to accomplish it in an instant. After all, the consumer is a king, and you want them to feel as such.
Also Read: 5 Best WhatsApp Marketing Software of 2022
2. Best for sales purposes:
WhatsApp is more than simply a messaging platform. It also allows for immediate purchasing and payment. So, anytime a consumer wants to look at your catalogue, they don't have to travel to your website; it can be set up directly on WhatsApp.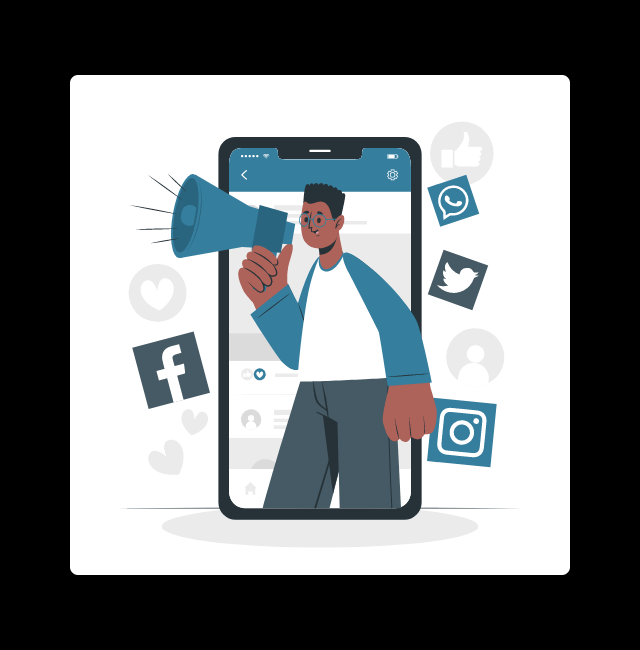 When it comes to payments, there is no need to worry about bank transfers or moving to other online payment programs. WhatsApp allows you to shop and make payments.
3. Real-time engagement: Share your WhatsApp phone number
Often, the perfect place is your company's website, and the ideal moment is when your consumer is browsing it. Having a WhatsApp chat connection allows your consumer to contact you in seconds.
The entire process of them determining your services, filling out a form and waiting for you to answer hours, days, or even weeks later is avoided.
4. Marketing Strategies: Personalize messages according to your customers
Is it possible to live without instant messaging apps? For most individuals today, that is unthinkable. Your consumers are all using these applications. You should be there for your customers.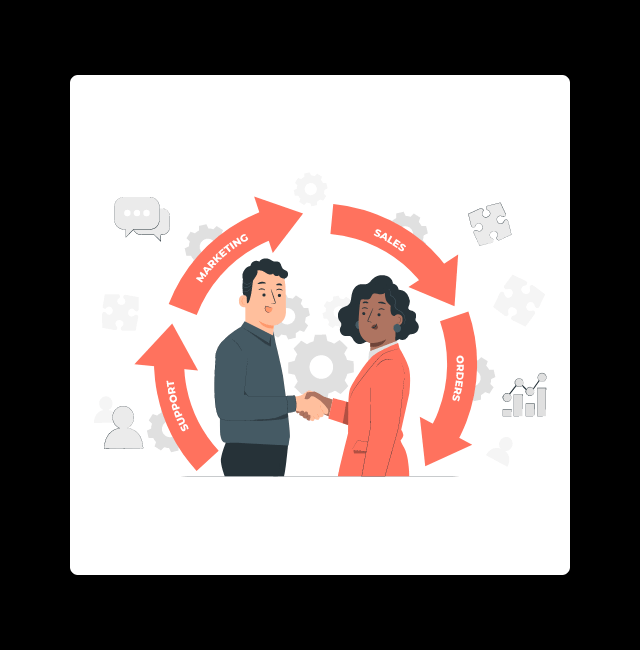 When a consumer clicks on a WhatsApp chat link and initiates a conversation with you, their phone number is immediately visible in your database. So, if you introduce a new deal, debut a new product, or want to increase traffic to your website, you may email them your brochure, offer codes, and website links immediately.
If you want to retain your customers, then you should focus on not spamming them, and giving them proper instructions. Creating a WhatsApp short link using a WhatsApp link makes things easy for you and your customers. Generate a unique link or simply link to the message and share hassle-free for customers.
How to create a WhatsApp chat link in two steps?
You may create two sorts of WhatsApp conversation links: basic links and links with pre-filled messages. Here's how to make a WhatsApp chat link in only two simple steps.
Steps are given below for creating an easy WhatsApp chat link:
If your phone number is +91 8820586641, your WhatsApp conversation link will look like this: https://api.whatsapp.com/send?phone=918820586641 or https://wa.me/918820586641.
Steps are given below for creating a WhatsApp link with a welcome message
There are a handful of steps to take when adding a custom text message.
For Single sentences
When you add a single phrase, your basic chat link is preceded by '&text=', and the required text is preceded by '%20'.
For Multiple sentences
When you want to send numerous phrases, each one is preceded by '0A.'
You can simply create click-to-chat links and links to your website. Use Whatsapp chat effortlessly and with the convenience of third-party integration.
How to create a WhatsApp link Online?
For individuals who are not extremely into tech, it is feasible to produce a WhatsApp link by simply inputting the phone number on various WhatsApp short link websites that give the option.
WA. link is the first website you may use as a WhatsApp chat since it allows you to easily change the pre-filled message through a user-friendly and straightforward interface. Furthermore, the WA. link site's Premium edition will allow you to track the statistics of each link you build on the platform.
As an alternative, we recommend WhatsHash, which provides an instant solution to produce the WhatsApp link, as well as the option to set up the pre-filled message.
The sites described above will allow you to easily and independently build links that you can incorporate into your website (as we will see in the next paragraph) or a post on Instagram, Facebook, or other modes of social networks.
Who Can Benefit from a WhatsApp link creator?
Despite its reputation as the world's biggest messaging service, WhatsApp isn't exactly a fixture of the current corporate scene. WhatsApp may help firms gain visibility, automate conversations, and improve the customer experience on various levels, from B2Bs to digital mom-and-pop stores.
While WhatsApp can help your business in a variety of ways, here are some of the more common use cases for incorporating the messaging app into your branded communication efforts.
1. You can Promote Your WhatsApp Chat Link on many platforms:
WhatsApp is used by billions of individuals across the world as their primary communication medium for contacting friends and family. WhatsApp allows businesses to meet clients on their territory, developing relationships on the platforms their target audiences use every day.
While the app hasn't taken off in the United States to the extent that it has in Europe, Asia, and Latin America, providing the option to communicate directly with a company via WhatsApp may go a long way toward improving the customer experience by reducing friction in the route of customer needs.
2. You can use your WhatsApp link for customer support link manually
WhatsApp is mostly used as a customer support channel. Customers may use their cell phones to ask inquiries and place orders, as seen in the example below:
Like other social media apps, WhatsApp is also used as a helpline or support desk for tickets.
Whatsapp, allowing your clients to submit a service request via WhatsApp does not compromise record-keeping.
You may quickly sync customer support interactions to your CRM, help desk software, and any other communication channels you use if you utilize a service like Jivo.
The Benefits of using WhatsApp business in your Communication Strategy
By incorporating WhatsApp into your website or advertisements, you will be able to get all of the benefits of conversational marketing right now. Indeed, with the emergence of messaging applications, the laws of online communication have fundamentally shifted.
Using WhatsApp is beneficial since it allows potential buyers to gain additional information about a specific aspect of a product or service straight through the WhatsApp chat.
Furthermore, the option to exchange audio messages, images, or videos may expand and engage dialogue by discussing ideas, thoughts, and evaluations on items or the firm itself with the user.
Conclusion
In WhatsApp, you can get a feature click-to-chat, also known as was. me, which allows users to instantly speak with another WhatsApp user simply by clicking on a link, without having to save their phone number. This is beneficial to both companies and consumers. You can create a shareable link for boosting your business.