The way your clients interact with their friends and family is how they want to interact with your company. There are no dedicated hotlines or one-time-use websites. Just quick, easy, and hassle-free communication. With the WhatsApp Business app help, businesses can provide frictionless customer service, which boosts retention and even word-of-mouth promotion or a message from WhatsApp message will help in getting back to your customers.
Some tips for building a good WhatsApp marketing strategy: Get started with WhatsApp marketing
It's important to attract potential customers to contact you via direct chat before you can send them any advertisements, so come up with some unique methods of doing so. Some specific instances will be discussed afterwards. Consider what might interest the people who will be reading your work.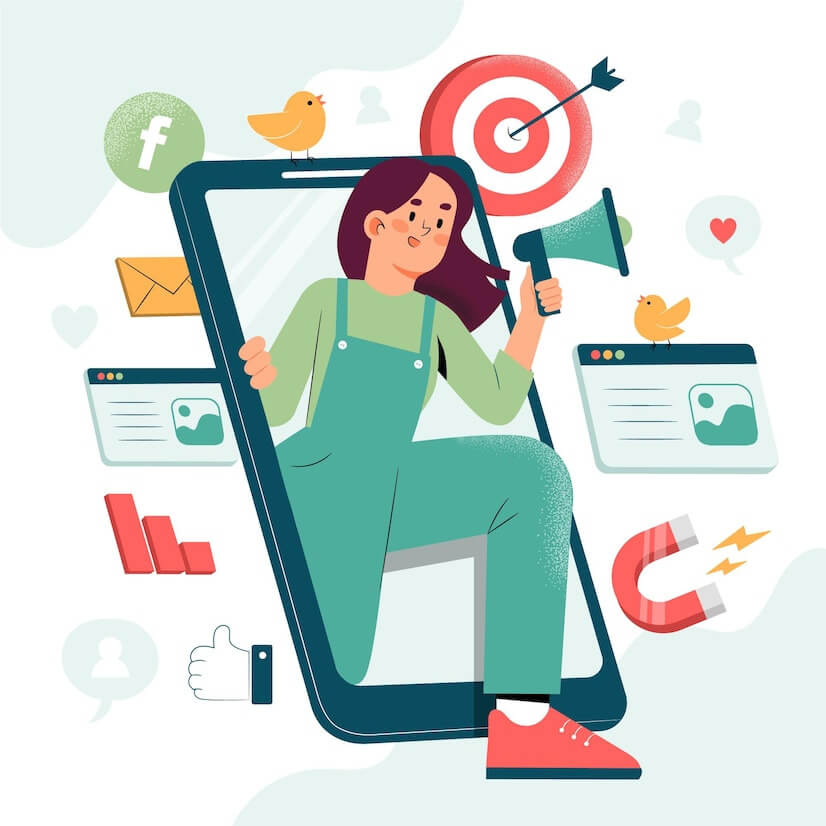 Advertisements and social media campaigns can benefit from using respond.io to generate a WhatsApp for Business link or QR code. Advertisements that allow users to click through to a chat window simplify the response process for potential customers. No form filling is required; all they have to do is click the WhatsApp link and you'll have their phone number.
Use Whatsapp marketing software for defining your target audience!
After you create a WhatsApp business account, your current phone book can also be utilised. To utilise it in your WhatsApp marketing campaigns. Tag your audience to make them more manageable. Classify them based on the product or service they expressed interest in and the source they came from (e.g., WhatsApp ad, phone contacts). Running a campaign through WhatsApp Marketing isn't easy but can be utilised in the best ways possible.
Create a Whatsapp Business account and carry the best marketing examples
Once your target demographic has been divided into several groups, targeted advertisements may be sent to each one. Contacts are less likely to report you as spam if you use tags to send them the kinds of communications they anticipate receiving from you. Campaigns on WhatsApp help in interacting with customers and they will not ever be able to forget your brand. Not only use WhatsApp to communicate but now it is also known as a "WhatsApp marketing tool".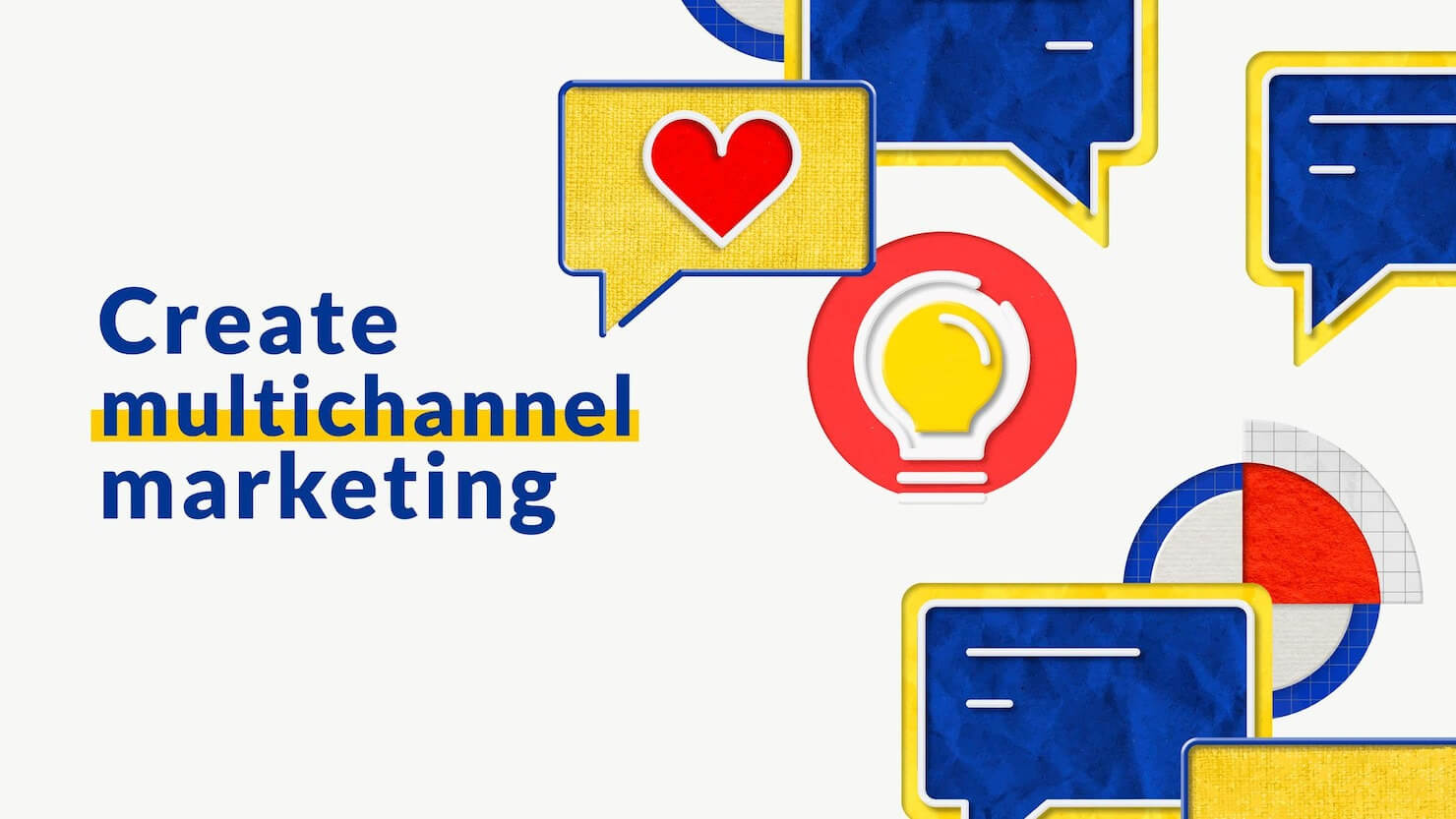 There are ample Whatsapp bulk senders in the market, but it is always wise to choose the right one along with other marketing channels. If your business does not have an account on WhatsApp, what are you waiting for? Make it now!
Marketing on Whatsapp makes it easy to send bulk messages for your newest offers!
As soon as a contact opts in, you can send them a message with an offer, and then every month, you may update them on the current offers and give them the occasional message about things they have shown interest in.
Also Read: Top-7 Best WhatsApp Multiple Agent Platforms in 2022
WhatsApp may also be used for upselling and cross-selling to current clients. If you want to sweeten the deal, think about including some sort of loyalty discount.
WhatsApp marketing messages may be set up similarly to WhatsApp push notifications to respond to certain trigger events.
Make sure that you are using Whatsapp Business while you are integrating into with DeskuBots. When it comes to marketing on Whatsapp, it should not be focused on promotional or work-related messages. Send personalised messages to your contacts and customers using WhatsApp for marketing and consider using WhatsApp a better way to stay in touch with your customers.
Ask for feedback through customer surveys through the business app
If your clients are satisfied, they will advertise for you by telling their friends about you. Develop a questionnaire for measuring client happiness with DeskuBot's intuitive drag-and-drop interface. In addition to gathering useful information, this method also allows you to reward loyal clients for bringing in new ones.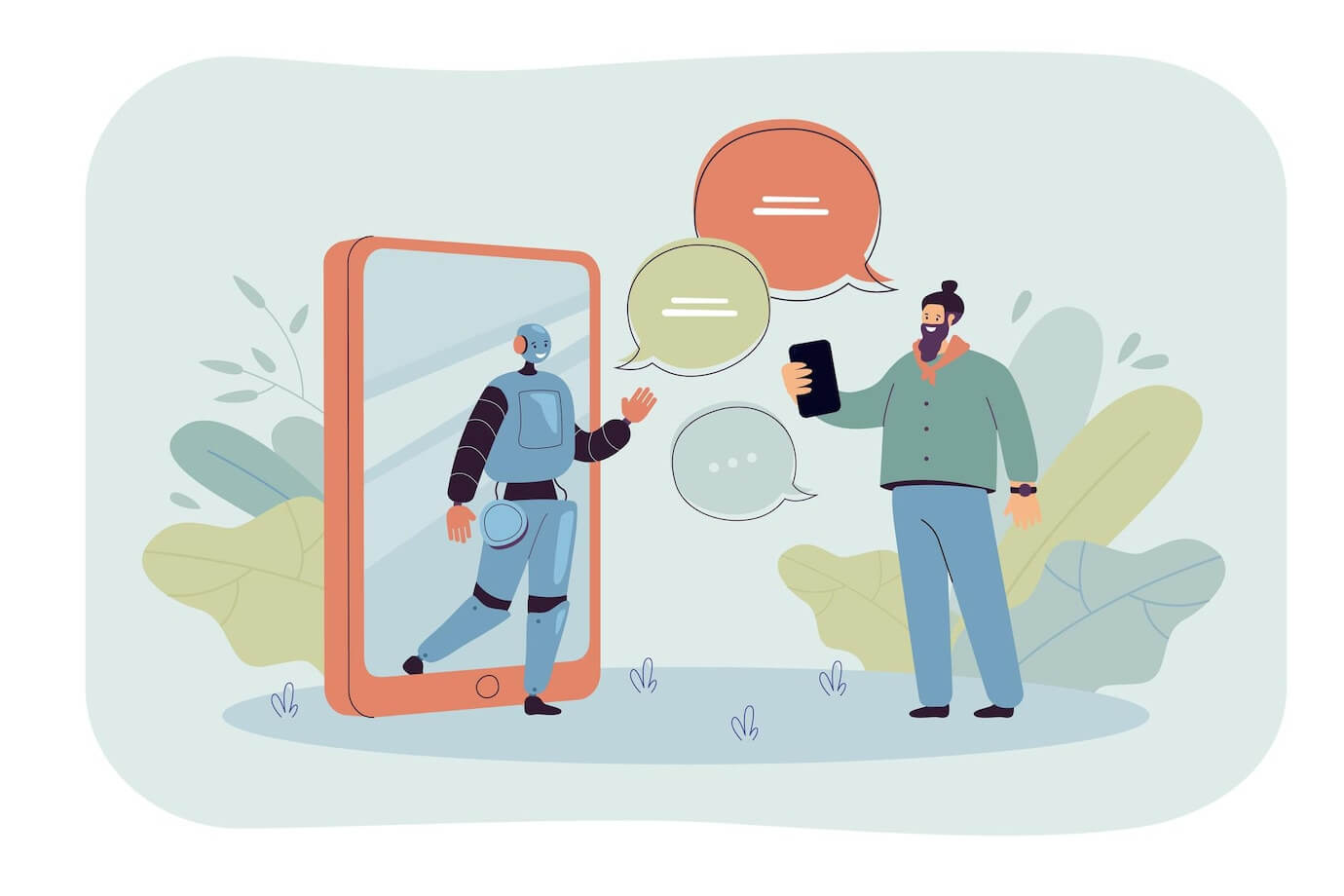 When you are using Whatsapp for business, or you start a broadcast message campaign, it is important
Desku, A Holistic WhatsApp Marketing tool platform
Customers will use any available method of contact with your company, making it harder to respond to each one individually and increasing the risk of losing some of them in the process. Is this situation not terrifying for you? OK, that's not the case any longer. Desku facilitates the linking of the company WhatsApp account, making it simpler to communicate with clients via the platform.
Let's take a deeper look at how Desku helps you with Whatsapp Marketing for your company.
Check out WhatsApp for your business guides and catalogues.
Every company's owner wants a solution like Whatsapp's, which provides end-to-end assistance for their customers. As a company owner, you may thank your consumers for helping your items stand out by exhibiting them with Whatsapp Business catalogues if you will. These carts will improve your company's image in the eyes of your clientele. Clients may see what it is you're selling or providing for themselves.
Desku allows you to integrate your business's WhatsApp account, allowing you to automatically react to consumer inquiries with product catalogues. In addition, it provides a more pleasant medium for communicating with your clientele.
Engage in hands-free client service through WhatsApp marketing campaigns
Don't let the number of unread messages in your inbox overwhelm you; doing so will only cause tension down the line. Make your customer service even more superior than Whatsapp by automating routine tasks with its built-in capabilities. Desku manages customer interactions with OOO delayed and welcoming notice. When a consumer comes close to you or initiates contact, the system might send out pre-recorded messages.
It's the best way to deal with a flood of consumer inquiries. Maintaining a discussion in this way makes keeping in touch with your clientele easier and prevents you from losing business.
Keep up the widespread advertisements and promotions through Whatsapp for Marketing
Maintaining a relationship with consumers shows that you value them, therefore it's important to send out mass WhatsApp campaigns and broadcasts whenever there's a corporate update or a new offer to let them know about. Both the single-campaign and the campaign-repeat options are available.
If you want clients to readily associate the button with you, you need to choose the right call to action button. Your customers should be able to readily contact you at any time. It will also help your marketing succeed better.
Use the Whatsapp as Team's Common Box
It might be challenging for a business owner to manage all of their clients and customers via Whatsapp if that service is the primary means by which they interact with the company. If you want to deliver the finest possible customer service, you need a dedicated staff to manage your clientele.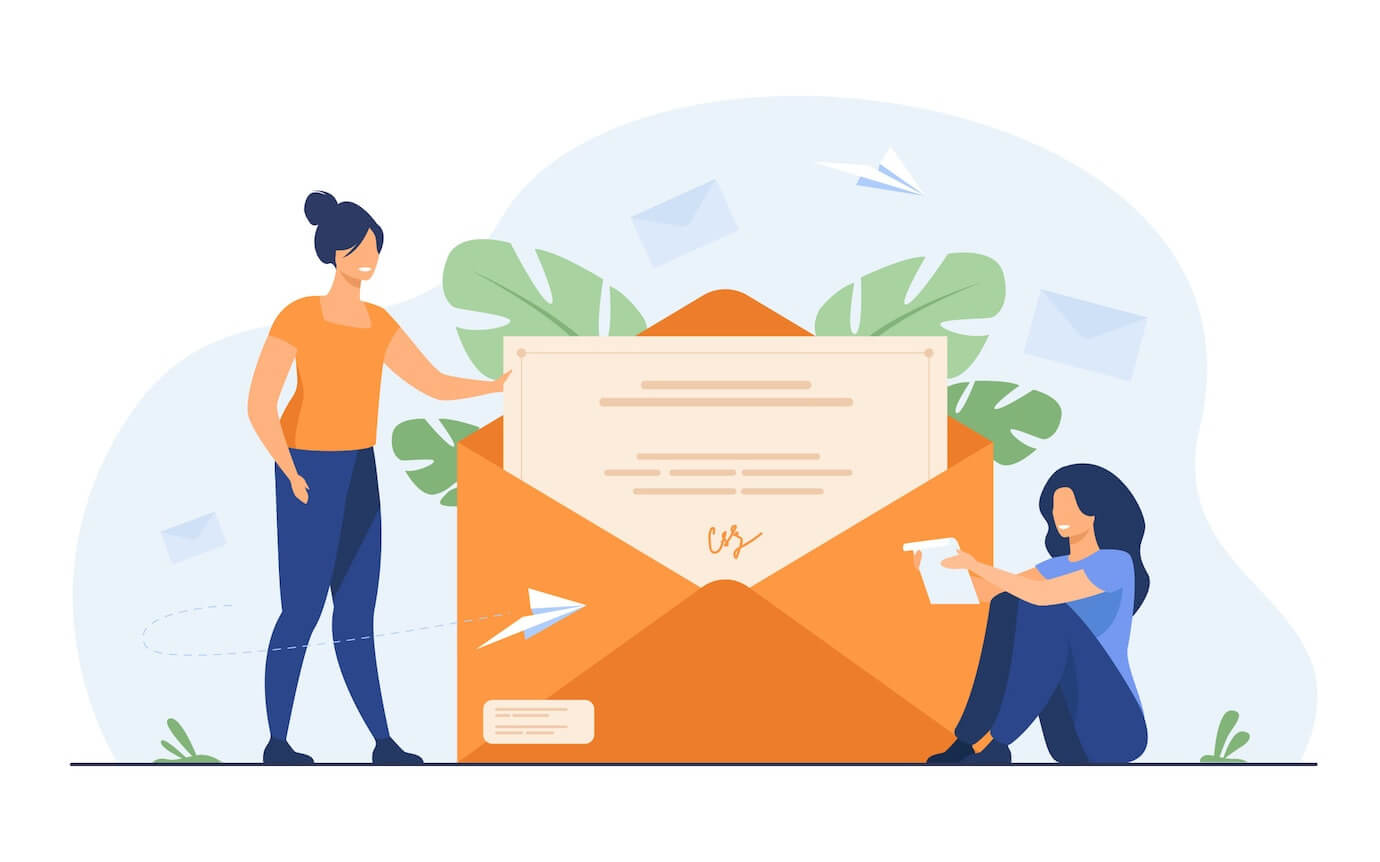 Keeping up with customer service questions in a consistent manner might slow down a company's rate of transformation. We can't keep giving the support staff our Whatsapp contact details. With a central inbox, the support staff can better coordinate their responses to customers. The process of solving queries is streamlined into a single, efficient operation.
Productivity rises as a result of simpler teamwork. You may save time with pre-written responses to frequently asked questions, and you can avoid having to answer the same questions from different consumers. Quickly and easily share the pre-written forms and answers.
Send messages to the discarded carts with Whatsapp for business account
As a result of our inherent flaws as human beings, we frequently browse online stores, add goods to our virtual shopping carts, and then abandon them without making a purchase. It's true; we do this rather frequently. A consumer has left an item in their shopping basket; now is the time to convince them to complete the purchase. Customers who have not completed a purchase or added an item to their basket will be included in the data you get. All right, then, bring in those potential buyers and force them to finish the purchases they were eyeing. Sometimes sending personalized messages may help customers to revoke their unfinished cart.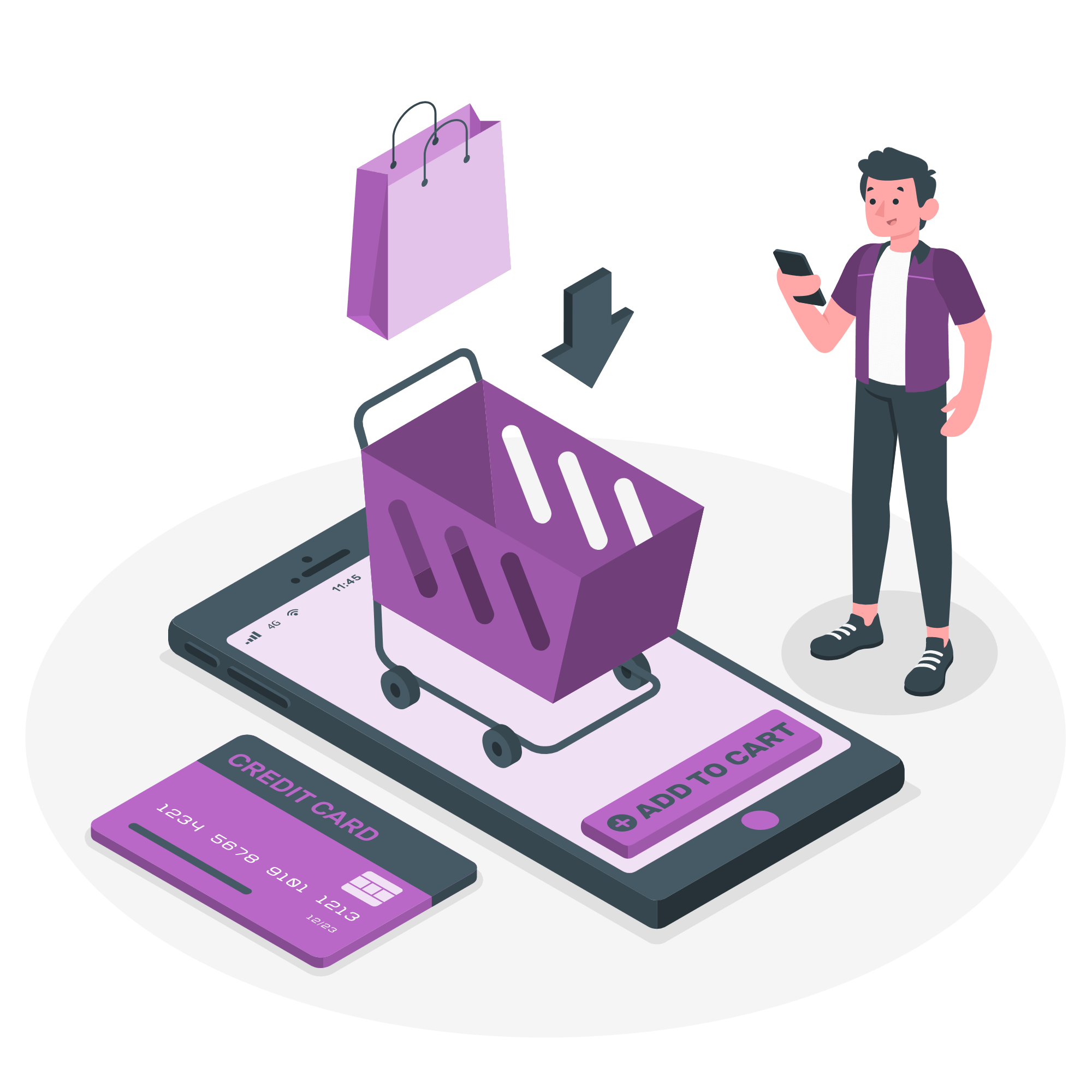 Whatsapp for your business brings the easy pace of running a business that in turn brings better escalation in the growth and can perform better customer surveys with your brand.
Consumers who have left their shopping carts can be contacted automatically thanks to automation. Inform them of the great deals they may get their hands on if they make a purchase right now. Easier than ever thought? Well, start using Whatsapp now! I know you are but meant for the business.
Also Read: How can you Insert a Whatsapp Link to your Instagram Bio?
What are the Best Whatsapp Marketing practices you should know?
Marketing Communication: SMS vs. WhatsApp: Which Works Best?
In the U.K., WhatsApp reached 27.6 million active users last year, and most consumers believed it was going to replace SMS in the near future. Given the speed at which consumers are registering on this messaging app, that may be true.
Even though most consumers still use SMS today, the situation is slightly different in most European countries. In the United Kingdom, the majority of mobile phone users prefer WhatsApp as their primary messaging application. The reason for this is that it is relatively affordable compared to direct SMS.
In recent years, the number of consumers using WhatsApp has grown significantly due to its affordability and reliability. According to Statista, at least 80% of mobile users in the U.K. use WhatsApp to communicate.
As in the digitalisation trend, content marketing has become much more crucial to run and thus, using WhatsApp marketing, can help business to send marketing messages in seconds. This is how WhatsApp marketing software helps to carry marketing in its purest form.
Well, in the fast-running generation using WhatsApp marketing is the best option. It does not matter whether you use the WhatsApp application or WhatsApp web.
Bulk WhatsApp marketing software can also be used by small businesses for the following purposes:
Remind customers of upcoming events and use the app to its fullest.
Keep customers informed of the WhatsApp status of their orders.
Whatsapp allows to Inform customers of discounts and personalize occasional wishes, such as birthdays and this is the power of Whatsapp.
Offer possible actions to customers, such as new products, travel packages, hotel stays, etc.
Whatsapp gives the opportunity to Encourage customers to complete their purchases by reminding them of abandoned carts.
Whatsapp Business API, the backbone of the Whatsapp app
WhatsApp Business API is the backbone of the WhatsApp application. Using this API, businesses can create chatbots, send messages, and track metrics such as delivery rate and reading rate. There are currently a limited number of businesses that can use the Whatsapp Business API, but more businesses will be able to access the API in the future. It becomes easier for those who use regular WhatsApp over text messages. Mostly today, marketing professionals are using the bulk WhatsApp message to provide an update to their customers. Sometimes even making WhatsApp groups help a lot! Whatsapp also provides to connect with direct marketing channels such as Deskubots: No-Code chatbot builder.
Whatsapp marketing software does it all!
Finally, it is concluded that once a company reaches a particular degree of success, it requires the most efficient methods of management. In particular, when it comes to service to customers. By connecting the Whatsapp business account, you will see convenience in the company working flow and quickly see the escalation of the business.
Today email marketing is crucial, meanwhile, Whatsapp is everybody's on-the-go choice for everything and so it is the right time today for starting to use WhatsApp for business in order to retain customers, market and much more! Whatsapp is the platform that is the most common mobile application found in every Android phone and sometimes even has multiple accounts!
Meanwhile having multiple ways of emailing and SMS, WhatsApp is one of the platforms which is absolutely free. There is no cost to message on WhatsApp and hence businesses who wanted to make free communication with their clients regularly, WhatsApp wins in this case fairly. Get started with WhatsApp marketing and create the best out of it.
So why put yourself through the stress of customer service? When Desku is available, it's easy to handle everything with a single app.