Every business depends on the customer base. Customer satisfaction is a vital thing for every brand or business. Therefore, a business should always stand beside its customers, especially when customers need help.
To help customers most conveniently, business industries focus on the communication part. And LIVE CHAT is one of the best ways for customers to solve their queries regarding a particular brand or company.
Almost 74% of customers agreed to continue with the live chat support system. And, now this growth is increasing across various channels. In their time of need, customers get speech, convenience, and personalization from the support agent teams. Therefore, live chat support is getting more popular with every passing day.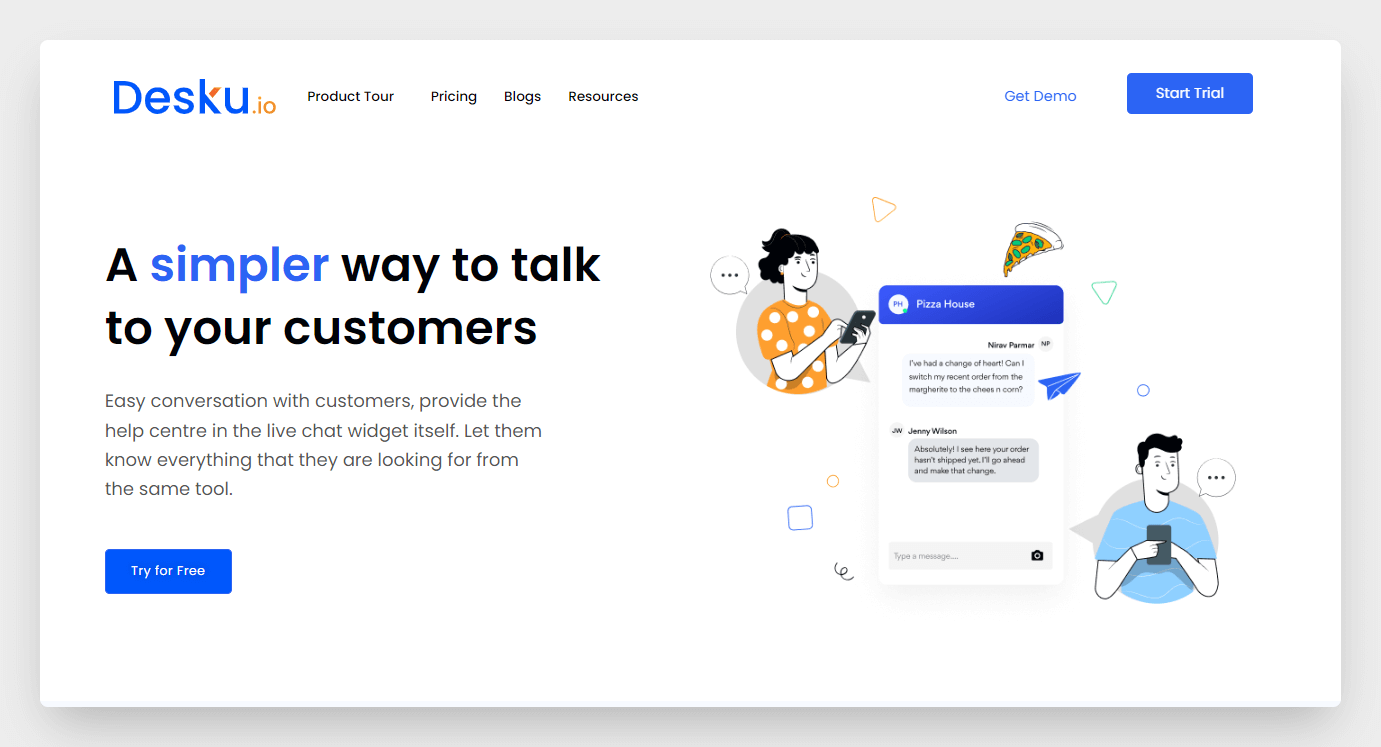 Live chat support helps service teams to scale up and continue to provide excellent services. Well, there are some integrations that should be considered with Live Chat. This post will discuss the integrations that you can consider with the live chat.
Connect with your customers with the Live Chat Support Software
By adding LIVE CHAT to your website, you can meet your customers virtually and conduct a convenient conversation. Thus, customers tend to be more comfortable and buy more products. However, adding live chat is more about customer preferences. Live chat support agent provides a lot of benefits to both customers and the website owner. Such benefits are;
Personal: Proactive Chat for Website Visitors
Chatting with a support live agent allows the customer to feel more comfortable regarding the services they are taking. It allows them to convey their issues directly.
Faster Chat Solutions
Automated workflows and self-service options allow customers to solve simple issues. For example, customers can easily check their balance, rack or change their order, etc.
Scalable Live Chat Features
Live chat support software enables agents to serve various customers continuously.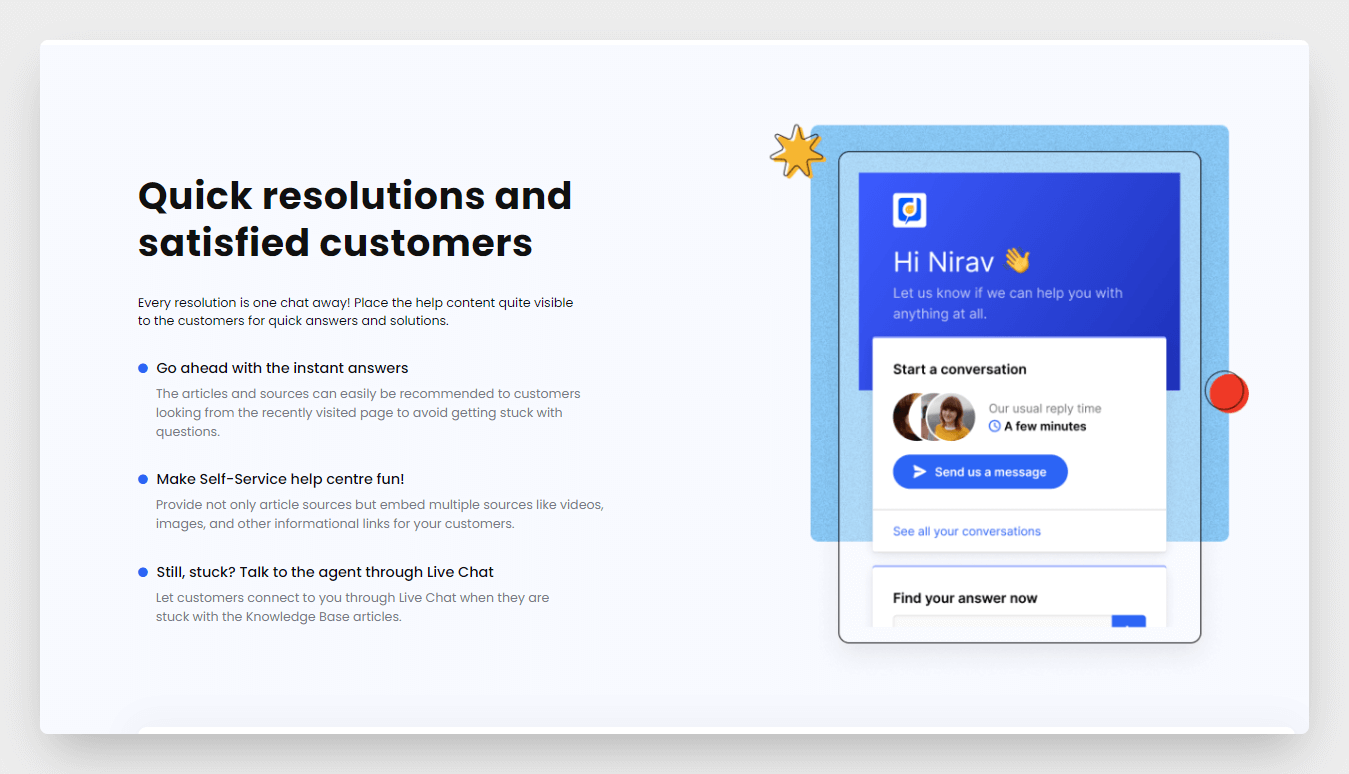 Besides all these benefits, the live chat tool is easy to implement on a website. To get the most from the live chat software you have to work with people, tools, and procedures. Thus you will get a positive result from the live chat support system.
Integrations for Free Live Chat support
Customer Support Live Chat for Support
The popular system of customer support enables you to compile and conserve data about your customers. In case you are using this system, there is a high chance of being connected to LIVE CHAT. As soon as you integrate live chat with customer support, you will be able to accumulate and conserve the data from all the consumers with whom you were having a chat. It will help you with sales because their earlier purchases will be visible to you or you may find what they wanted to purchase but was not in stock.
Agents Performance Report-Customer Experience
You have to assess in what way your team as well as the individual agents deal with chats. The most essential metrics are there in the Agent Performance Report that is required to trace the productivity of agents:
Whole number chats
Consumer contentment
Early response time
Cumulative accepting, not accepting, and logged-in time
Efficiency (number of chats per hour)
Concurrent chats limit
Retaining all this data in one spot you will easily make comparisons among the agents. In this way, there will be no chances of jumping between reports and setting up filters over and over again.
In this way, you will be able to have a quick look at which agents are the best performers and are capable enough to train junior agents. You will be able to identify those agents who need some help to enhance their performance. You may utilize the Agents Performance Report to identify those areas where your whole team and individual agents can make some betterment.
Real-Time Chat Response for better customer satisfaction
Chat Response Time Report provides you with the equipment so that you can assess the performance of your agents. You will be able to see how long your consumers are waiting for receiving the first message and all the other messages individually.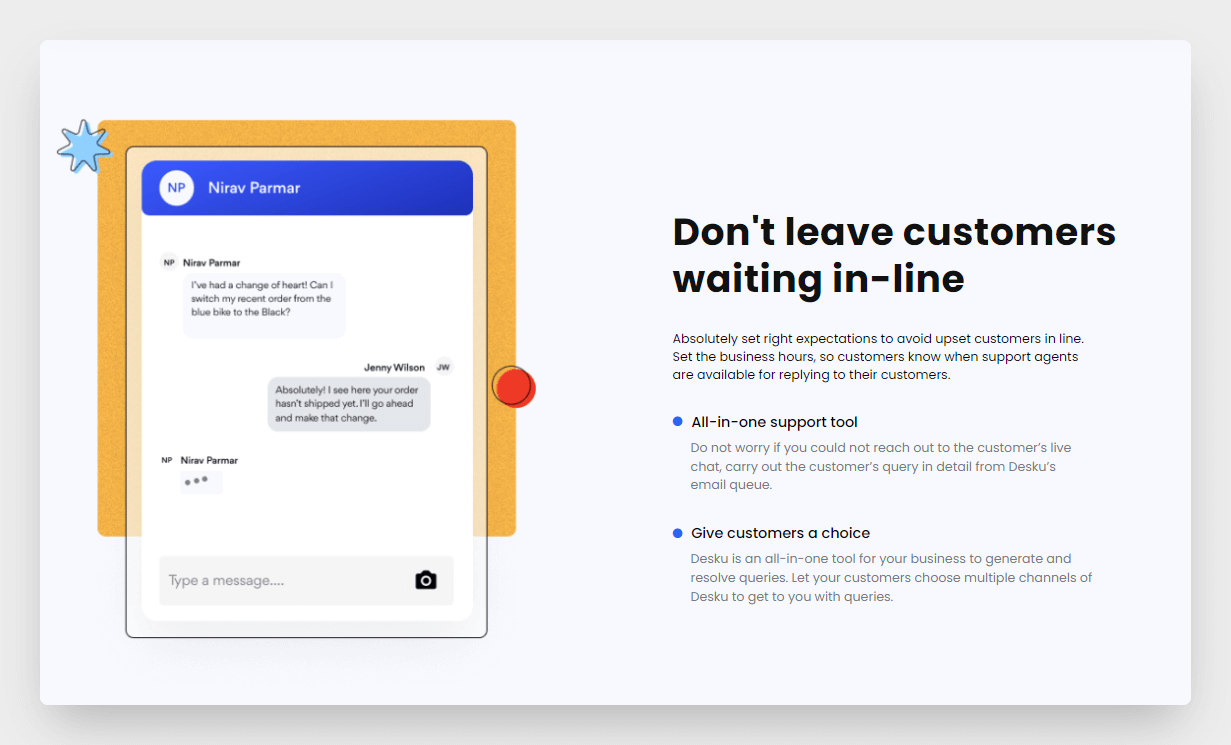 A rapid response time is very vital for buyers as it has a tremendous effect on their all-around fulfilment. That is why you are recommended to keep your eyes on this particular metric. It lets you curtail your response time. You need to make use of the response time report to identify those agents who could do their work faster.
See only the information you require
You can filter all reports to display results for some particular conditions. In this way, you will be able to make the data analysis process more convenient. It lets you create custom reports. You can store all the reports in a CSV file.
ChatBot: Automation Customer Service Experience for better live chat support
You can easily integrate LIVE CHAT with ChatBot. A chatbot is capable enough to manage all the modest and tedious cases, allowing your agents to concentrate on the most significant issues. So, if you constantly expected a customer service bot but were worried about anything that arrives with it, you may stay out of any tension as ChatBot is another integration of live chat. So, there is no doubt that it is very easy to use. Chat automation brings better chat conversation with the chat history embedded so that an agent does not have to recall previous conversations with the customers and you can easily connect with your customers. This is one of the benefits of live chat software
You or your agents may create the scenario of your chatbot from scratch with the help of a spontaneous interface. We have made smart lessons in the Academy to help you to learn the primary features at the time of building complete chatbot scenarios. The most important thing is that ChatBot supports a lot of key LIVE CHAT features like transferring the chat to human agents as soon as a customer asks for it, generating tickets while there are more difficult issues, indexing chats so that you can later filter the cases as per your interest, and they also fulfil goals – which is important if you follow up on your sales results from live chat.
The best instance is the utilization of rich messages that appear with the integration of ChatBot. They will enable you to combine text, images, and buttons, and deliver replies that are solely private, engaging, and spontaneous in comparison with plain text.
Live Chat Software for Ecommerce Business: Benefits of Live Chat
Different e-commerce integrations may help you to improve your sales. Live Chat software makes a huge number of integrations like Shopify, Magento, Big-commerce, Spark Pay, and many more.
For developing the progression between your support team and consumers, these integrations play a vital role. By collecting data, you may also know a lot of things about your customers and give more customized pacts. The best example is given below:
Also Read: How can you use Chatbot for social media platforms?
With the integration of Shopify, you will be able to use Product Cards. You can easily opt for this option to engage your customers very easily by sending them a customized card containing an image, a description, and a link to a product page of your shop. It also entitles you to remain on top of your support goals with the live chat dashboard. Right Live Chat offers easy human handoff even on the current proactive chat or ongoing chat. Make chat journey with customer smoother, quick and efficient.
All the metrics and customer data in the LiveChat app help to recommend suitable products to customers, guide them through products, or even request a few shipping considering their cart value. Not only this but you can easily customize your live chat completely free based on customers to provide real-time chat support.
Use Live Chat with the Company Knowledge Base
Provide real-time support to regular customers or some random website visitors. Make a live chat service for all. Decrease the support tickets and support questions by implementing live chat with the knowledge base of the company. Customers will no longer create chat requests to customer service teams. Not only your customers but now you can connect with your website visitors by connecting the knowledge base in the chat widget to your website.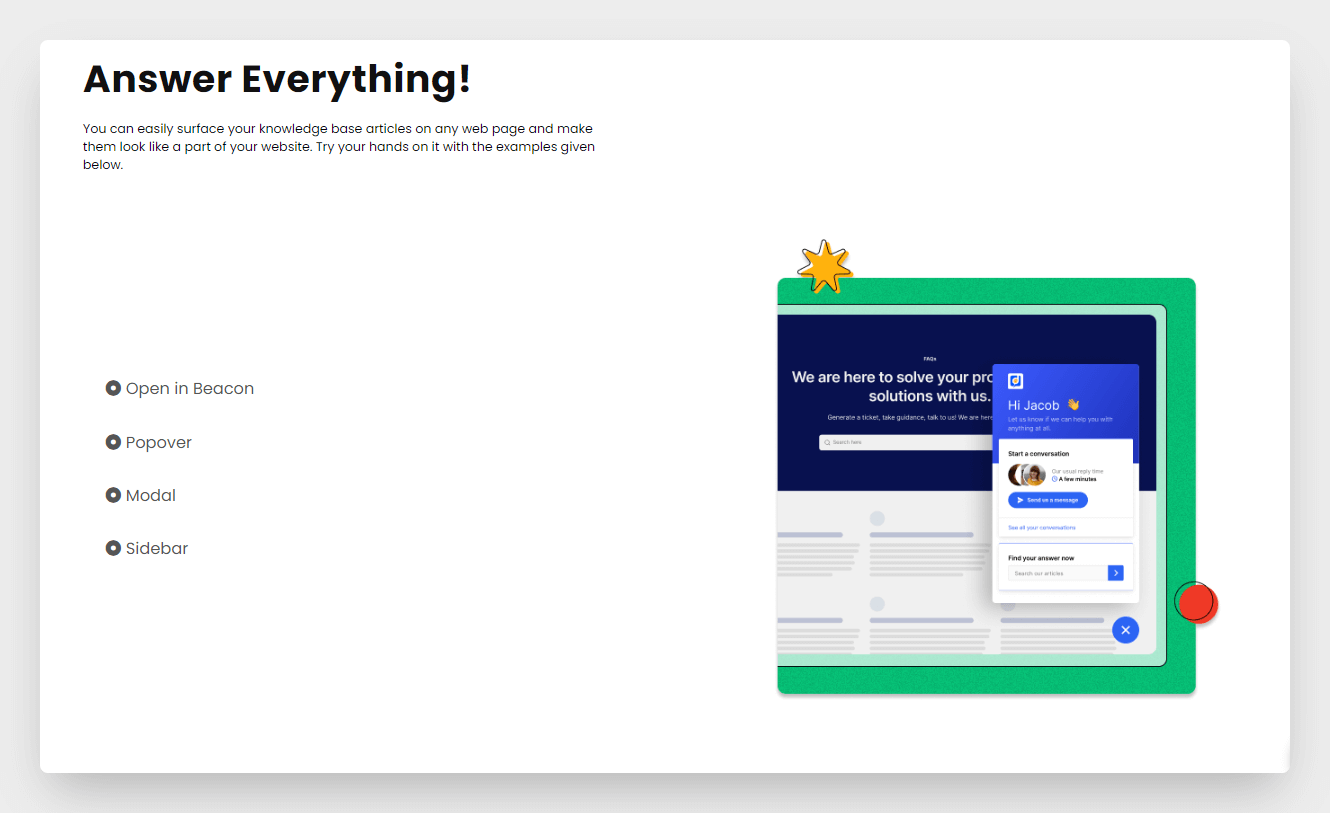 This is how live chat works and business grows without needing to be present all the time for your customers. Easy live chat apps can help companies of all sizes to provide the best chat solutions.
Email marketing: For better customer experience
If you integrate with email providers you will be able to develop your email marketing list directly from a conversation. The best possible way to do that is by inquiring customers whether they like to sign up for your newsletter at the time of starting a conversation. It will enable you to thrive on your email subscriber list rapidly.
At the time of integrating with any bulk email-sending software, visitors who access online chat software will get the opportunity to sign up for your newsletter just by thumping a box.
Conclusion: Free Live Chat Software for Customer Support
It is just next to impossible to speak of all the important integrations. First, you have to try those integrations that assist you to keep everything in one table for making smooth support and increasing sales as well. Everyone will want such an app that will make the process simpler for them. You will get a lot of options and you may pick the best one as per your choice. Chat software drains down the 5X workload and yet with a better response. The best livechat software is considered to be the fastest chat that agent can handle hassle-free. Chat offers various features and functionalities in a live chat widget of the help desk.
If you are having a WordPress website, embedding the live chat and chatbot becomes much easier with just integrating one code to activate the chat session for a great live chat. Messages will be sent and received just like normal text messages once you start a chat. When your customers open the chat window that is popping up on the desktop, the goal should be to easily send a chat and receive a chat of the asked questions. Features to help will be to instantly get connected with customers and Desku offers a free live chat feature even on the mobile app.