Do you want the best Help Scout competitors to consider in 2023 that no one can beat? If yes, you're on the right platform!
HelpScout is designed to help support teams manage conversations in bulk and want to get out of iterative questions.
The tool comes across as an excellent customer service platform that facilitates you to meet rising customer expectations and get highly productive teams.
Some of its exciting features like keyboard shortcuts, shred inbox, messaging, live chat, etc. make it a reliable ticketing software platform.
Apart from this, Help Scout customer support has made customer messaging mundane as they are promoting knowledge base blogs on a priority basis and not focusing on the other features, which makes the customers more tedious.
While you'll find some HelpScout customers might complain about the lack of live chat or phone support. Internal communication has taken a hit and increased its complexity more than ever before.
What is a Help Scout Customer Support?
Help Scout is a popular email marketing customer service software that enables you to manage all your customer support requests with the help of a shared inbox.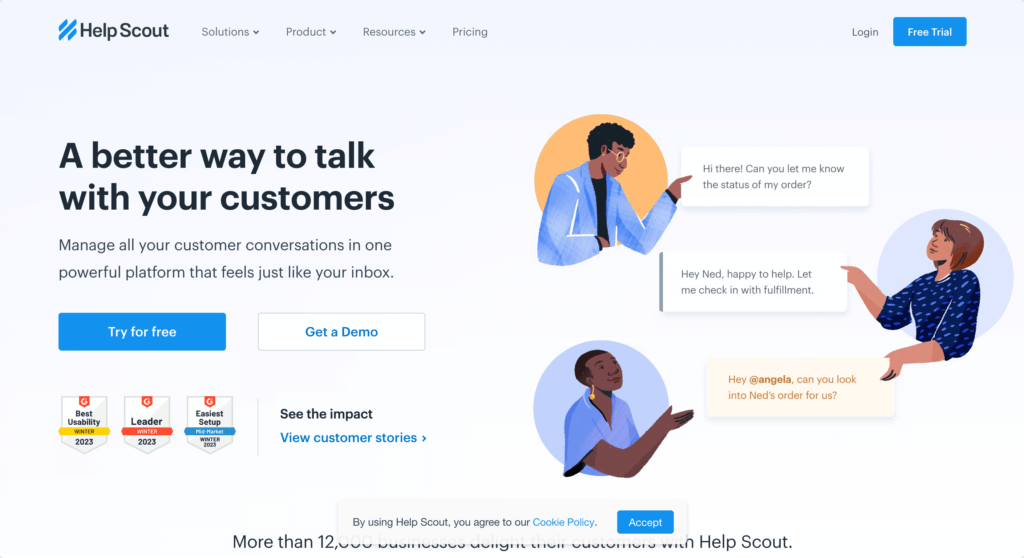 They allow users to manage email customer support via ticketing systems for small and medium businesses.
It also offers reporting and analytics solutions to boost business decisions and can be integrated with several apps leveraging APIs.
It includes features like In-app messaging, 75+ keyboard shortcuts, advanced search, multi-channel support, and native iOS and Android applications to support customers quickly.
Why go for Help Scout Alternatives?
Help Scout is a user-friendly help desk for customer query solutions. But you'll rarely find the right software for all your business needs if you're using Help Scout. There are some conditions where you can see that Help Scout is lagging as it is not the perfect fit for the customer support platform. Some companies are looking for the right help desk platform as per the team's needs.
Let's Figure out the need to go for help scout alternatives.
Collaboration Options are Not Robust
One of the main reasons why one needs to look out for a help scout alternative is its collaboration options are not as robust as a customer support platform should be.
Let's understand this with the help of an example: there is no option to CC another user during an email communication. It could be a problematic area for those who frequently bring outside teams to untangle customer queries.
No Organization of Support Tickets in Folders
Most teams depend entirely on organising support tickets in folders, but you'll not find this option in Help Scout.
For example, there is no option for creating tag folders. Grouping requests by tags (like "Repeat Buyer", "Damaged Item", "Urgent bug", etc.) is a good time saver for teams.
If you're unable to group customers in such a way, it could cause irrelevant work for agents.
Separate Mailbox
Each of the help scout's mailboxes is separate, which makes it tougher to bring conversations to one location. This can create issues when trying to build a smooth customer experience.
Proactive Messaging is Completely Off on URLs
Proactive messaging is mostly based on URLs, which will not properly work in a single-page application.
Can Only Add One Ecommerce Store
One can only go with adding one ecommerce store in a single account. To maintain the store separately, you must jump up for one of the higher plans.
Each of the above drawbacks makes it difficult for the users to rely entirely on Helpscout. Thus, it becomes necessary for users to opt for the best Help Scout alternatives.
Now, we all have come to know that Help Scout isn't the right platform for you and the features you'd expect might disappoint you. So if you're looking for the best alternative to help scout that will help improve your business, this guide will be beneficial for you.
10 Best Help Scout Alternatives You Should Consider in 2023
You can discover manifold HelpScout Alternatives in the market, but we will help you get the right customer support tool that fits your needs, demands, and goals.
Let's start on!
Desku
Best Help Scout Alternative for Customer Queries Management
Desku is one of the best help scout alternatives you can ever get. Its sleek and powerful features help the organisation to grow at a large scale.
The Live chat feature of Desku is different from all the other help desk platforms, where users can interact with support and resolve their issues in no time with the help of multiple channels.
Among the various help desk software options available in the market, Desku is considered an excellent platform for creating & managing online forms. It is a user-friendly platform that makes it easy for those who don't know technical things like how to create and distribute surveys efficiently and faster.
Desku's expertise lies in offering third-party integration tools, a self-service knowledge base portal, customer management, a ticketing system, email and live chat.
Let's have a brief knowledge of all the significant features of Desku.
And here we are!
What Desku offers?
Data Analytics and Reporting
Real-time analysis and reporting features of Desku are beneficial as they allow you to go for easy analysis and tracking of survey results.
Live Chat Widget
The Live Chat support that Desku offers to its customers is absolutely unmatchable. It allows you to interact with your Customers, resolve their issues, and provide them with great satisfaction.
Aligns multi-channel Support System
Desku offers different methods to its customers to interact with the support team, and those are email, chat knowledge base, social media, phone, etc.
Rich and Powerful Dashboard
You will get directed and focused interactions that allow customers to interact intuitively with Desku.
Ticketing System
A great support tool leveraged to track, prioritise, manage, and organise customers' requests and provide complete solutions to all your customer-related queries from one place.
Automated Chatbot
Automated Chatbot initiates live customer communication via speech-to-text or text instead of directly talking or calling the human agent.
Pricing
Essential: Starts at $29/user/month.
Other packages: $59 per user/month.
Business package: at $89/user/month.
Rating: 4.7 out of 5 stars
Freshdesk
Best for Enterprise business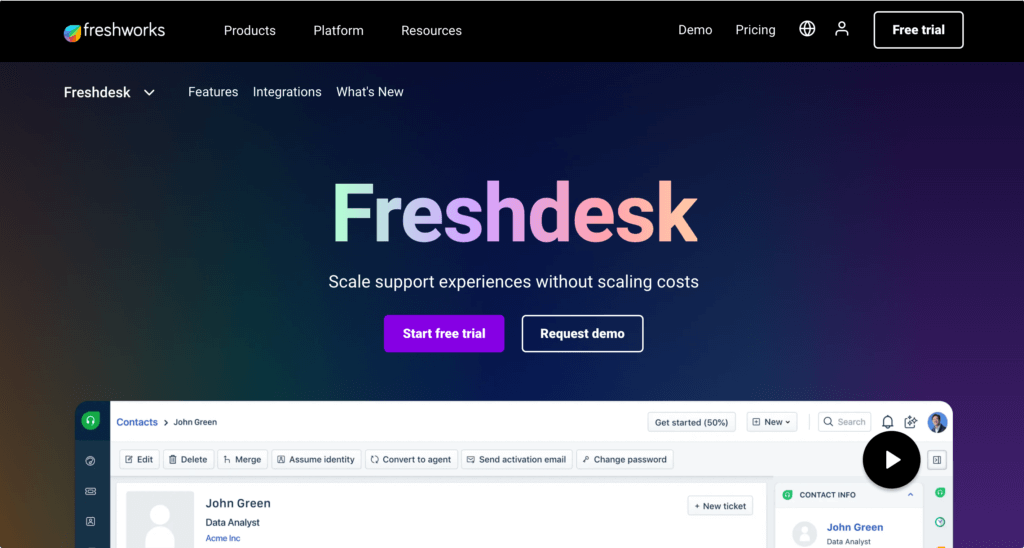 How can we forget Freshdesk if we are talking about the best Help Scout alternative that is worth paying for Freshdesk is another such tool. With the help of Team Inbox, agents can keep an eye on and manage to receive support tickets from numerous channels like chat, email, social media, and phone in a dashboard.
With the auto-assignment features of Freshdesk, one can assign tickets based on the agent's workload, and skill set, or can be equally distributed amongst the Customer support team.
What Freshdesk Offers?
Omnichannel social media support so customers can communicate with you via their preferred choice
Ticket management for email support, such as auto-responders and prioritisation
Self-serve knowledge base
Help centre through live chat widget
A customer moderation tools and forums so customers can connect and interact with the support team
Pros:
Omnichannel support like Twitter and WhatsApp Business
A more advanced live chat widget
Automatic ticket assignment via round-robin or skill-based criteria.
AI assistance through a bot so customers can get help even if the support team is not responding or is busy
Cons:
One can avail of some features only at a higher price
Steep learning curve and complexity
Complex plans
Medium businesses or startups can not afford the plans
Pricing:
Sprout: Free for unlimited agents with email and social ticketing
Blossom: $15/user/month
Garden: $35/user/month
Estate: $49/user/month
Rating: 4.4 out of 5 stars
Intercom
Highly recommended for Enterprise and Large scale business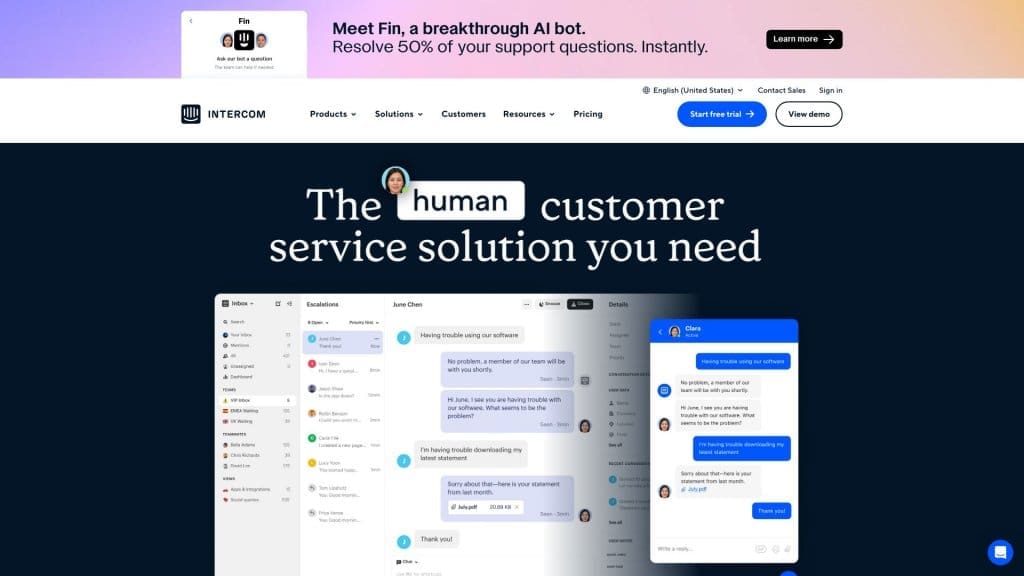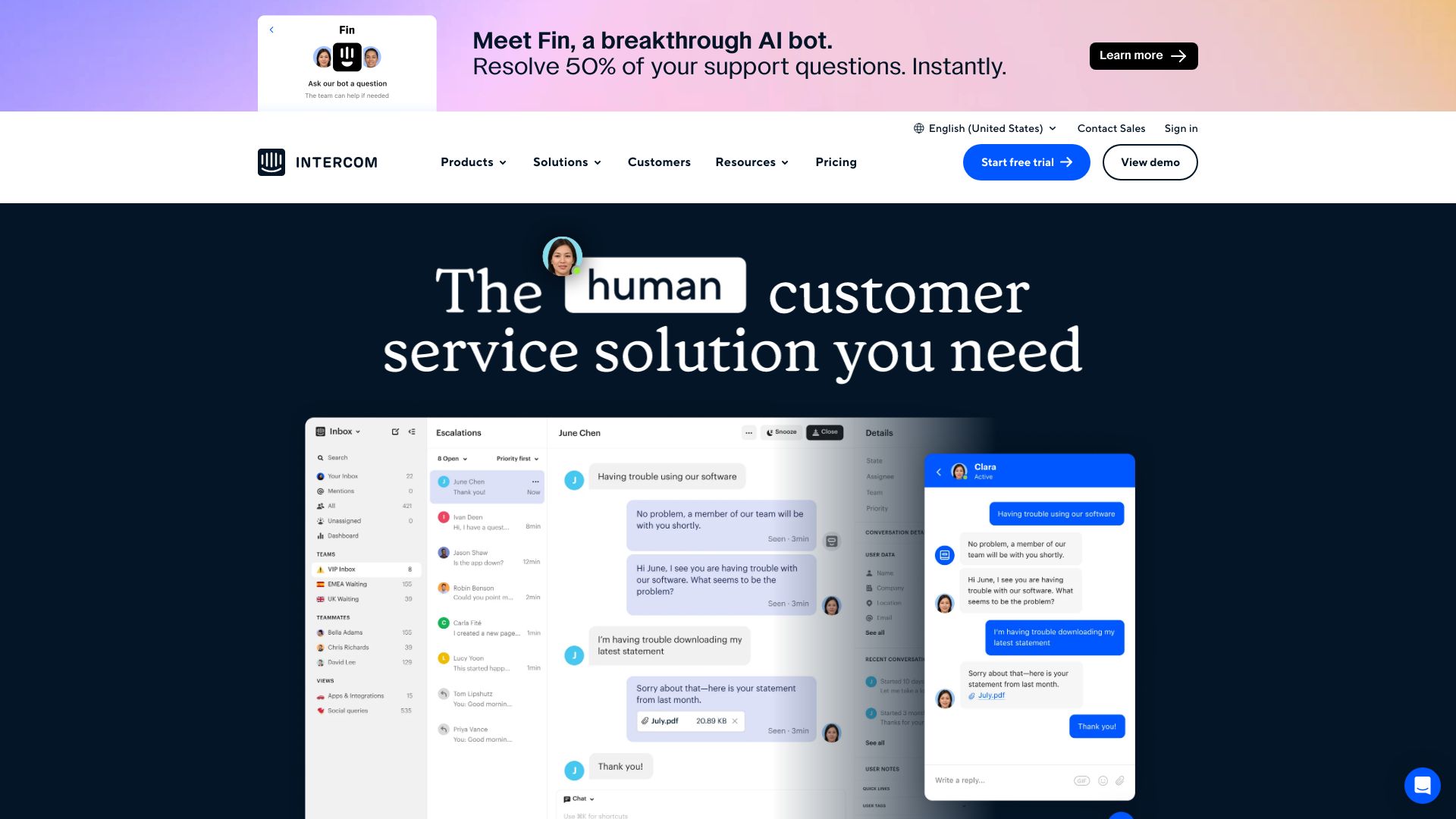 Another great Help Scout Alternative is Intercom. It provides the flexibility and power your business needs to offer customised human support to its customers.
With the help of Team Inbox, agents can reply and manage conversations wherever they occur, be it email, live chat, Facebook, Twitter, and more.
What Intercom Offers?
Proactive Customer support
Leverage targeted messages to recommend some tips to customers about scheduled outages
Email marketing campaigns on customer segments
Custom bots and product tours to engage customers
Reporting dashboard
Manage support via different channels
Business Messenger has In-app and live chat messaging
Self-serve support articles database
Pros:
Feature business messenger with both support and marketing functionality
Modern and clean interface
Leverage bots for advanced automation
Proactive messages and Targeted outbound to client
Cons:
You can only get Social media integrations like Facebook and Twitter at higher plans
Intercom can be costly once you require detailed reports or advanced traits
Pricing:
Start: $59/month (1 seat)
Grow: $119/month (5 seats)
Accelerate: $499/month (10 seats)
Scale: $999/month (10 seats)
Rating: 4.5 out of 5 stars
Zendesk
Helps to provide the best customer experience for the business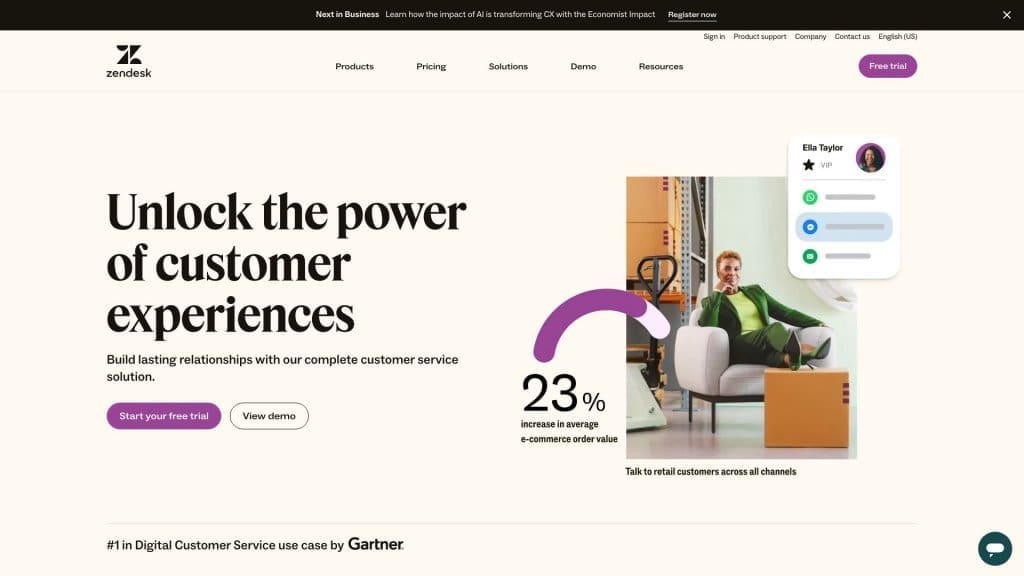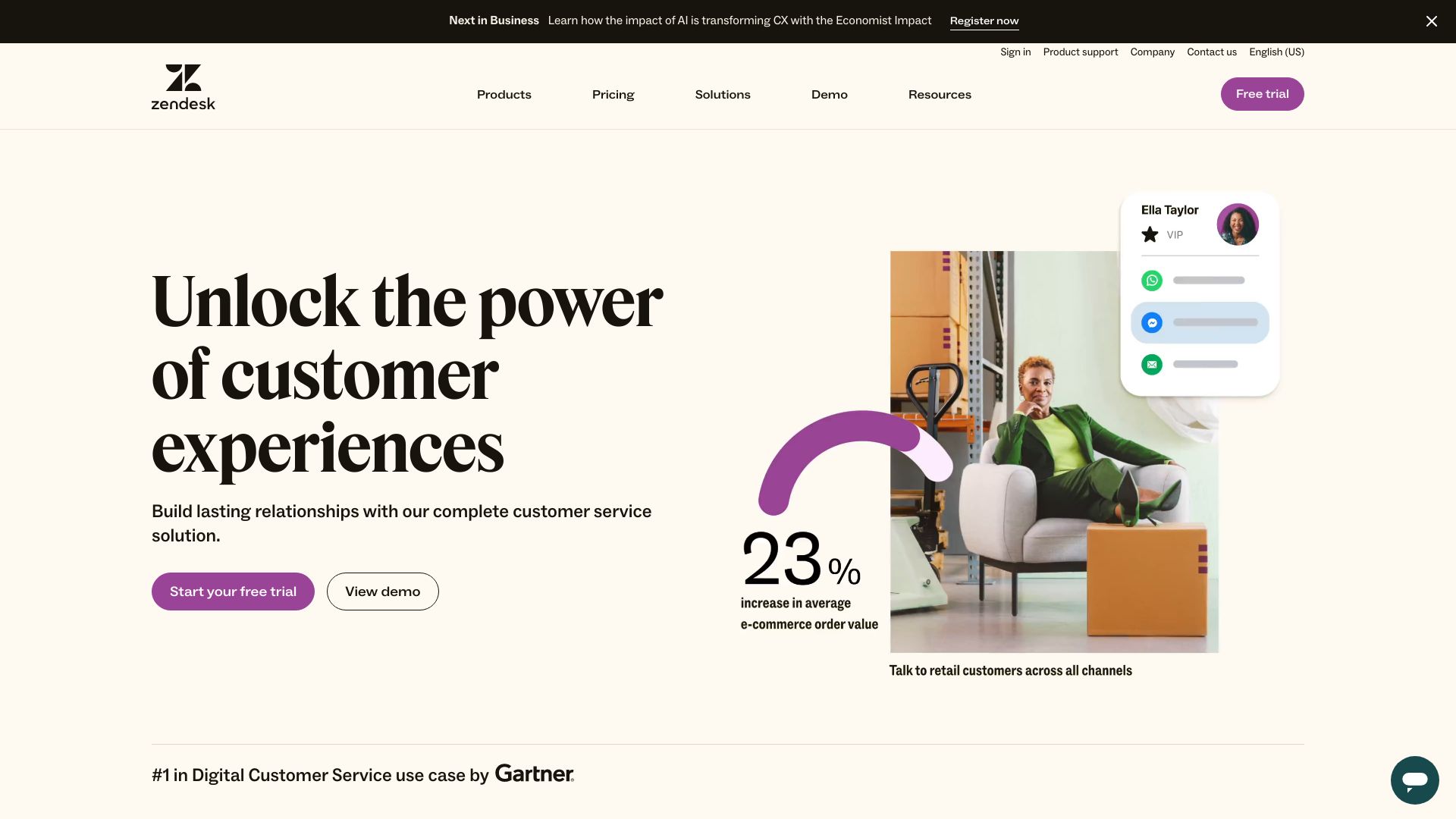 Zendesk is one of the most popular Help Scout alternatives that eases customers with tracking, prioritising, and untangling customer queries.
You can find all your past and ongoing conversations in a single place to make communication efficient and personal. Also, it should be between your customer and business.
What Zendesk Offers?
Self-service support knowledge base for customers so that they can search for their answers without even contacting an agent
Integrations and reports
Support for a live chat widget and phone calls
Omnichannel support, including social media like Facebook and Twitter
Customer portals, CRM, and community forums.
Pros:
Reporting capabilities and robust analytics will facilitate you to make data-backed decisions
Social media support with the lowest plan
If you have a considerable budget, Zendesk can offer traits like lead tracking and added sales
Wide integration range with different services and applications
An advanced CRM with flexible customisations
Cons:
You will not find the email automation functionality for sharing automated emails
Emails, chats, and other channels are separately managed
Pricing:
Suite Team: $49/agent/month
Suite Growth: $79/agent/month
Suite Professional: $99/agent/month
Rating:
4.3 out of 5 stars Enchant Enchant has been created with ease of mind to ease customers in several ways and provide a range of features to them. Enchant could be a great Help Scout Alternative if you want a tool to has omni-channel options and should have flexibility. The flexible features, such as a robust set of workflow customizations, adjust teams from a wide range of industries. With the help of collaboration tools and built-in automation, your team can keep an eye on delivering excellent customer service. What Enchant Offers?
Affordable pricing
Simple integrations with apps like Slack, Shopify, etc
Knowledge base and built-in live chat for fast replies.
Customised automation and folders with shared inboxes and collaboration tools.
Omnichannel support: receive and respond to customers through SMS, voice calls, Facebook, WhatsApp
Pros:
Enchant is invisible to its customers. They only see the Customer service they get
Support 20+ languages
Separately manages all your departments and brands via a single account
Intuitive and easy interface
Multiple inboxes with customers' permission.
Cons:
Doesn't support proactive messaging
No customer dashboard or customer forums
Pricing:
Basic: Starts at $15/user Per Month
Rating: 4.8 out of 5 stars
Kayako
Smooth customer query solution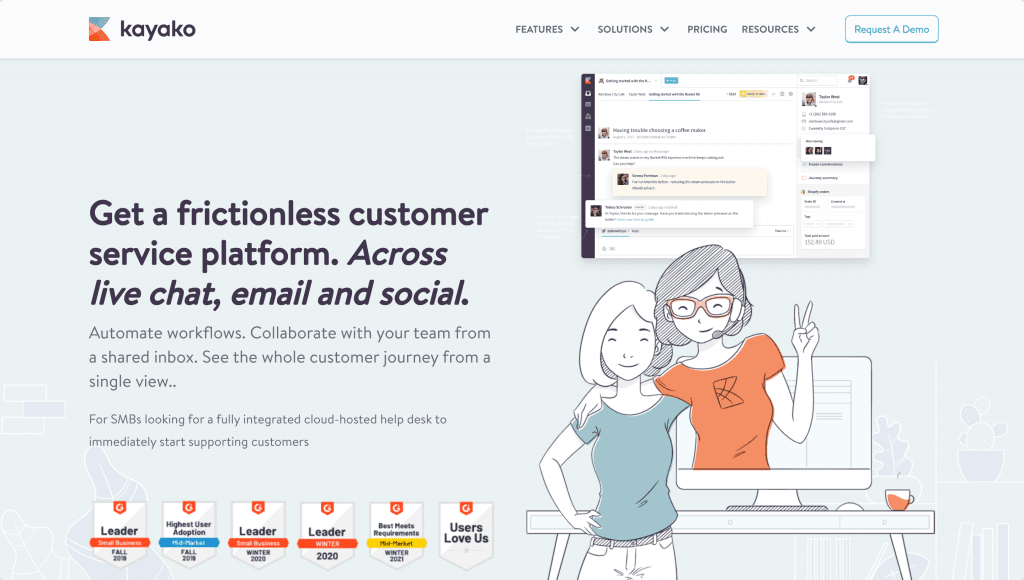 Kayako's expertise in offering a more traditional approach to managing customer support. It collects all conversations with customers across different channels and pulls them into a single thread making it a great alternative to help scout.
Kayako helps in offering a personalized customer support experience by bringing events from external systems. It can show events such as "viewed an article on a knowledge base" or "customer made a purchase".
What does Kayako offer?
Native iOS and Android apps
Self-service customer portal
Advanced collaboration features
Single-view omnichannel communication such as knowledge base use and social channels.
Advanced collaboration features
Pros:
Kayako's Single view dashboard shows the conversation along with the customer activities, interactions, and information.
You can take your customer service all across the globe and support customers in 40+ languages
Cons:
Basic customised live chat widget
Attaching and receiving files becomes challenging
Pricing:
Basic: Starts at $15 per user/month
Growth: $30 per user/month
Scale: $60 per user/month
Rating: 4.0 out of 5 stars
Proprofs
Best Live Chat Software for all kinds of business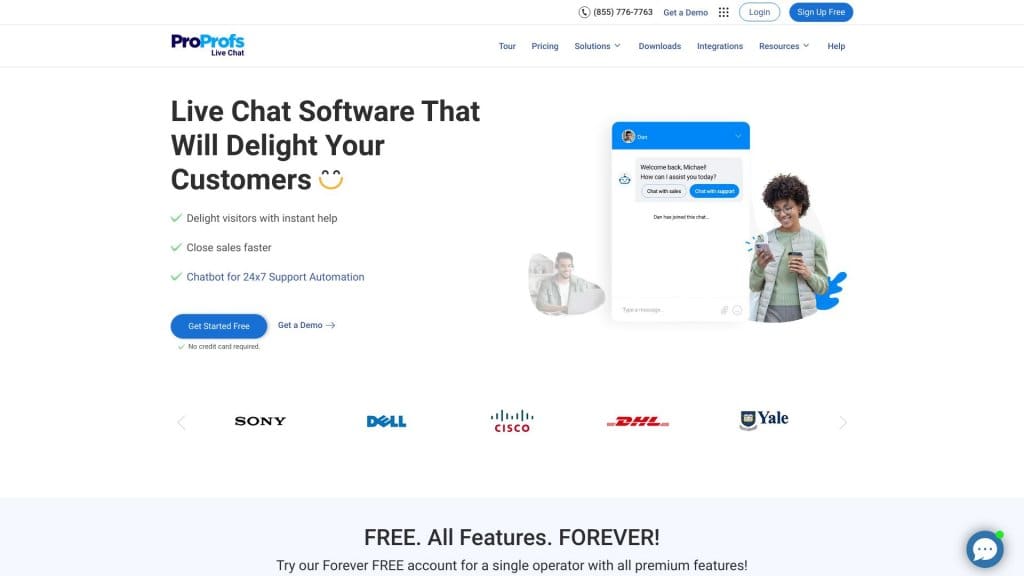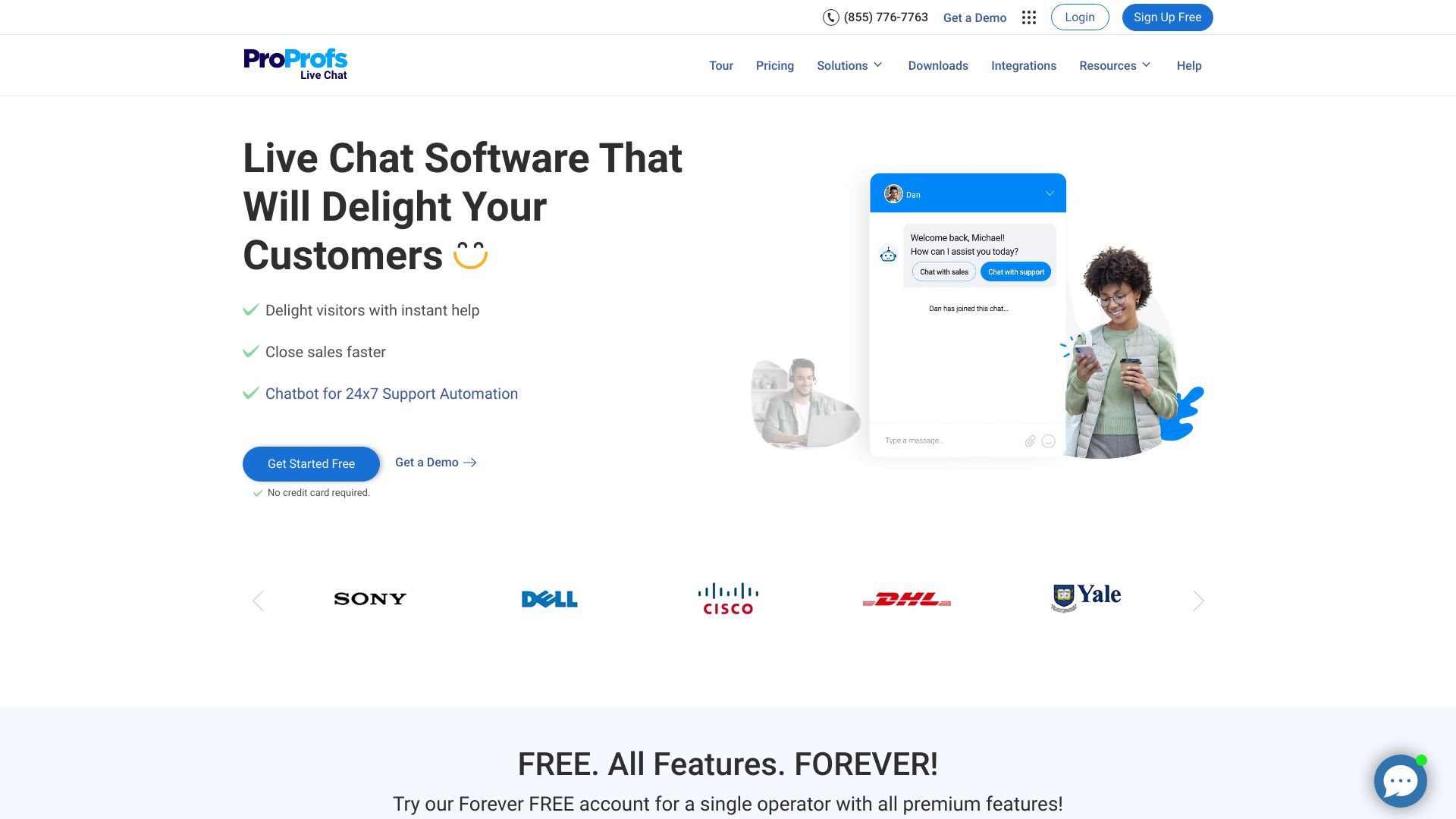 Proprofs help desk is also listed under the best HelpScout alternative. The tool offers the same price point with some different features.
Every incoming support request is turned into a ticket and assigned to the relevant agents. In addition, robust ticket management provides support tools like live chat, Marker, knowledge base, etc.
It helps you provide excellent customer support to achieve more collaborative traits like custom fields, ticket labels, internal chat, internal notes, and others.
What ProProfs Offers?
Collaborate leveraging canned responses, parent-child ticketing, and internal notes
Boost performance with smart analytics and reporting
Custom signatures for giving a professional look to your branch
Automatically route tickets to support teams and agents
Empower customers to untangle woes by leveraging a knowledge base
Pros:
Social integration is covered in basic plans
Simple pricing plan
Internally collaborate with personnel from outside your support team.
Cons:
Bad help desk functionality
Forever single thread trait makes it tougher to analyse individual communication that customers carry with distinct agents
There is no way to arrange tickets by custom fields
Help desk customizations are available at higher pricing plans
Pricing:
Starts at $20/agent/month
Rating: 4.4 out of 5 stars
HelpDesk
Best for internal team management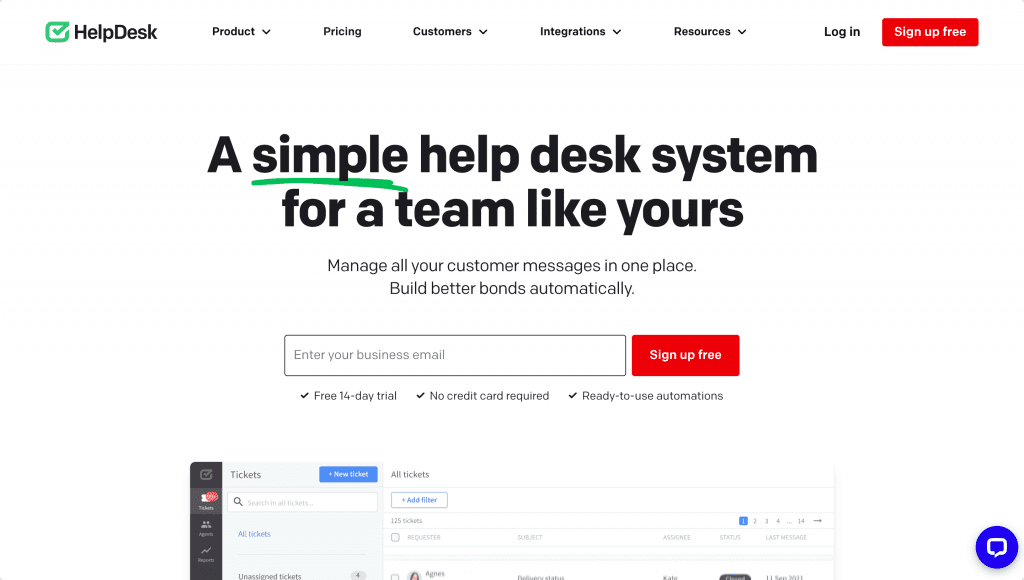 Unlike Help Scout, the helpdesk lowers the work of support teams to manage requests from web forms, incoming customer emails, and various other sources that help businesses of all sizes.
All the support members can collaborate effortlessly, leveraging several mailboxes, automated assignment rules, and private notes through this help desk software.
One can look into the standard help desk features and then decide that it is amongst the best alternatives to consider.
What HelpDesk Offers?
Add private notes in ticket threads that are only tangible to your team
Get notified in case a new ticket comes
Improve and gauge your first response time
Assign agent roles to contrive company structure
Group tickets based on particular filters and build a custom list of ticket
Pros:
Agents can confirm whether a customer has received or read their messages or not.
Help you identify peak times when the team receives more requests
Cons:
Agents can confirm if a customer received and opened the messages with the help of Delivery status
The 'New tickets heatmap' trait can help you spot peak times when your team get more incoming requests than other times
Pricing:
Starter: $4/agent/month with basic email management features
Team: $19/agent/month
Rating: 4.6 out of 5 stars
Hiver
Unified Inbox for your business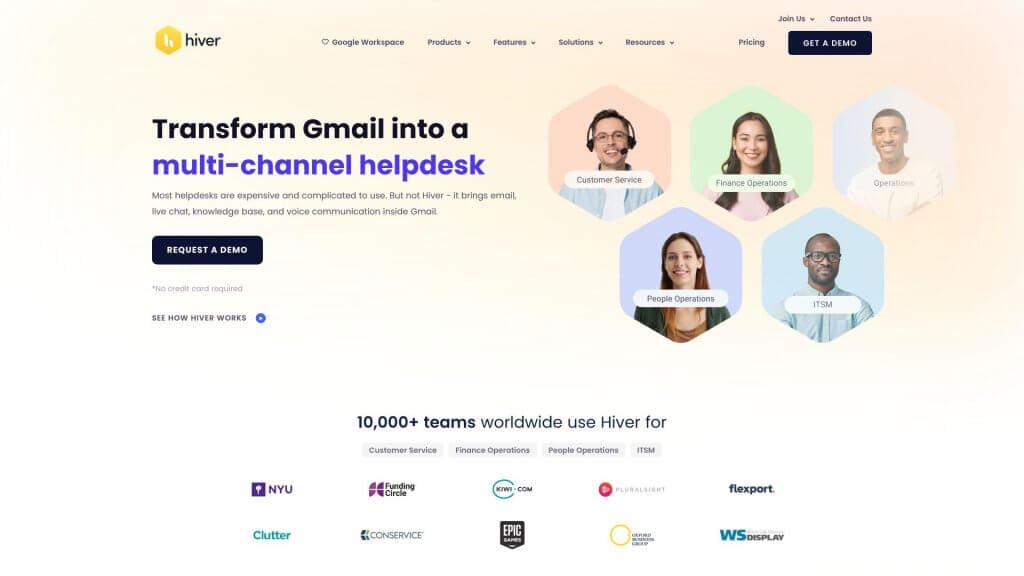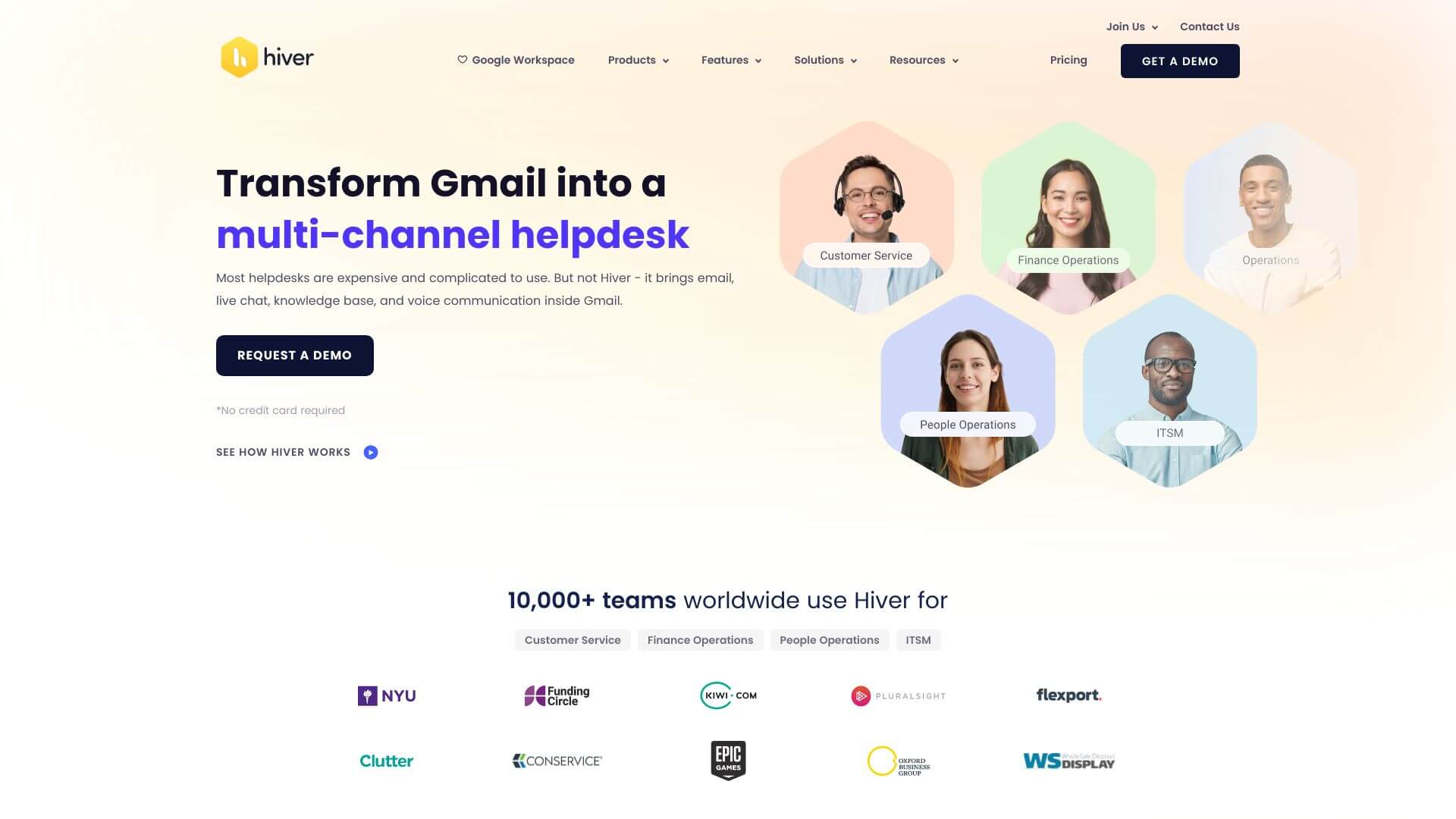 Hiver differs from all the above-mentioned Help Scout alternatives we have penned down so far. It facilitates businesses to provide the best customer service.
Consider it a Gmail extension rather than a fully-reliable help desk platform.
Customer service operators can assign emails as work to their team members using a single click. After that, the support agents can mark the email status as 'Open', 'Closed', or 'Pending' for both small and medium-sized businesses.
Hiver offers standard features to its customers
What Hiver Offers?
Assign gentle owners to support emails
Assign roles and grant permission to the team members
Prioritise and categorise errors with 'Email Tags'
Manage several email accounts
Connect Hiver with tools like Zapier and Slack
Pros:
The tool allows you to support customers from your iOS and Android devices
Provides free trial for 14 days to new customers
Cons:
You can't leverage Hiver for multi-channel support
The tool is only restricted to Gmail users, not to other email clients
Pricing:
Growth: $22/user/month
Pro: $37/user/month
Elite: $57/user/month
Rating: 4.2 out of 5 stars
LiveAgent
Manage customer queries effortlessly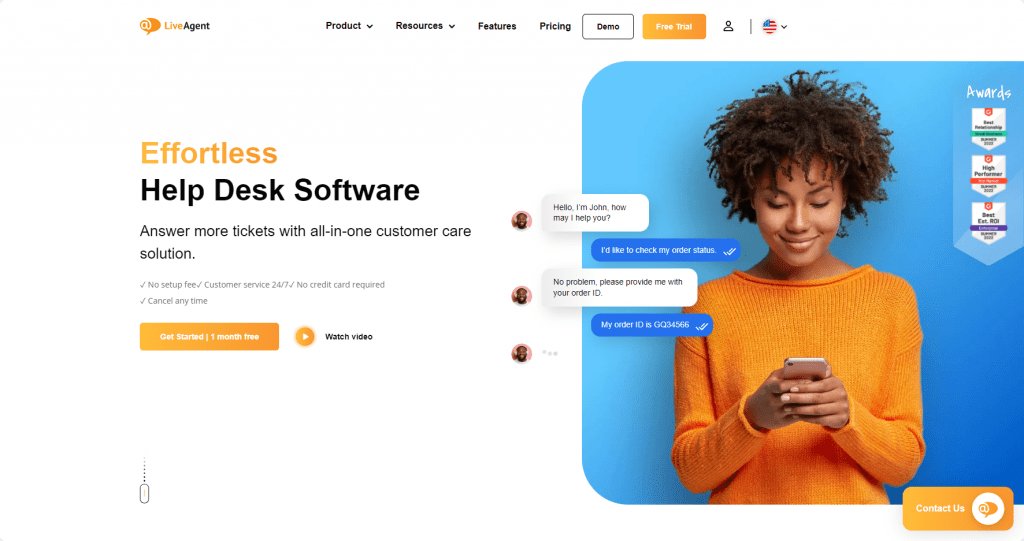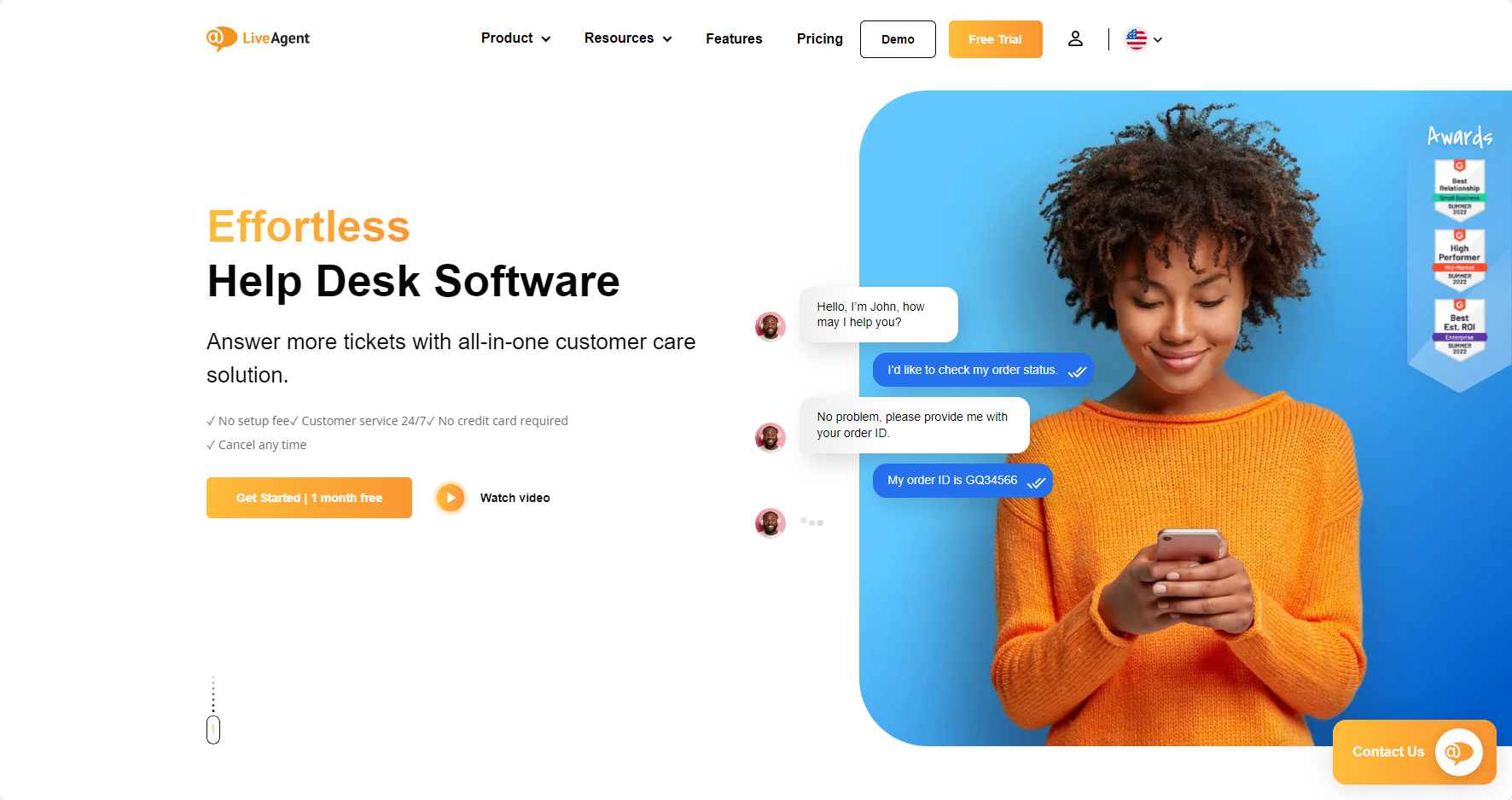 LiveAgent is the right help desk software for you which is somehow similar to Help Scout and provides an advanced Universal Inbox to manage all the support communication from calls, Facebook, Twitter, emails, chats, suggestions, forum posts, calls, etc.
Its hybrid ticket stream permits you to keep an eye on a customer's query-solving journey which you can consider.
Your team members can attach documents or images to export tickets into HTML or PDF format, offer seamless support, and automate the ticket assignment.
What LiveAgent Offers?
Build internal notes inside tickets to facilitate other members
Merge numerous tickets into a single ticket
Make an automated workflow via action, time, and SLA rules
Avert spam messages or emails with the help of automatic spam filtering
Follow customer resolution journeys across various channels
Pros:
It provides an option to design SLA compliance reports to check the support process
You can manage social media posts, conversations, and mentions from a single-user dashboard.
Cons:
Lacks social media integration; LinkedIn
It needs improvement as it is outdated
Pricing:
Free: Forever free plan with limitations.
Ticket: Email ticketing tool at $15/agent/month
Ticket + Chat: Multi-channel live chat plus ticketing solution at $29/agent/month
All-Inclusive: Omni-channel help desk at $39/agent/month
Rating: 4.5 out of 5 stars
Which Help Scout Alternative will be Best to go with?
If we are talking about HelpScout alternatives, you must know that the HelpScout tool teases you with:
Route tickets to the suitable agents
Categories tickets leveraging tags
Attach files to tickets
Manage customer requests in a shared inbox
Despite these traits, it has limitations like a lack of chat and phone support, no forever free plan, etc. Make people move on to its alternatives.
All the help scout alternatives listed in the blog are reliable and beneficial and have been a famous choice among all business sizes.
Therefore, if you plan to use all-in-one help desk software with advancing features and fewer pricing plans, then you must splurge on Desku.
Desku's features and pricing plans are designed to ease its customers through seamless customer service and guess what you get 7-days free trial to explore it like no other.
Now, the Choice is yours!