People used Whatsapp at first because it allowed them to send, receive, and transmit text messages, videos, and photographs at no cost. There is now a greater opportunity for you to create and expand your business by utilising the most effective WhatsApp marketing tactics and profiting from them.
Following the WhatsApp Business API's release, several businesses worldwide are anxious to begin utilising it. There are a variety of reasons why companies of all sizes are tapping into the potential of WhatsApp marketing, ranging from enhancing consumer interaction and brand exposure to broadening their client base and boosting revenue.
This article will provide you with all the information you want on why WhatsApp's marketing approach is practical and some Whatsapp marketing campaign examples.
WhatsApp Marketing is a beautiful method for acquiring new consumers, assisting existing customers in learning about new items, re-engaging with customers through special offers, and providing assistance. Compared to email, the open rate for WhatsApp messages is 98 per cent, while email open rates range from 35 per cent to 40 per cent. WhatsApp is the most engaging marketing medium in the world; thus merely utilising email and SMS is a waste of money.
Regarding these WhatsApp Marketing Campaign Examples messages, there is most certainly potential for some creative expression. Let's look at some WhatsApp marketing campaign examples so that you may pick up some ideas for your own company's advertising.
WhatsApp Marketing Campaign Examples Titled "Beat the Crave."
Over more than three decades, the Saffola brand has maintained its position as the most popular edible oil in India. This success may be attributed to the brand's superior antioxidant system, which helps customers feel healthier overall. The company uses the LOSORBTM Technology in its goods, which results in less oil being absorbed in meals, making the food you eat healthier.
Saffola concluded that the best way to get more people interested in their healthcare brand was to create their campaign around the idea of combating the desire for unhealthy food, which eventually leads to reaching for a snack. They were introducing it as a component of a bigger marketing effort for a brand-new active weight loss solution.
Saffola developed a WhatsApp chatbot to urge users to adopt healthy eating habits. It was possible for a user to send a message to this chatbot anytime they had a want for some comfort food. In response, the chatbot would try to divert the user's attention with pre-recorded positive affirmations, riddles, and even a rap song that advertised Suffola's new active slimming drink. Binge Watching recommendations
The video streaming provider Netflix is constantly looking for new methods to keep its subscribers interested in their service. In 2017, Netflix began a programme to provide its viewers with recommendations and reminders by sending them alerts via the messaging app WhatsApp. Users were urged to maintain communication with Netflix through the usage of the WhatsApp messenger by the promotion. Only those whose phones were equipped with Netflix and WhatsApp may benefit from this feature.
Read Our Latest Posts
1. WhatsApp Marketing vs SMS Marketing: Which is better?
2. Reasons to Use a Chatbot Maker for Your Business
Chef In Your Kitchen
Maggi is a Nestlé billion-dollar brand that makes spices, quick soups, stocks, and noodles. Customers have always been impressed by the product's striking red and gold packaging, which has never changed.
Maggi intended to enhance brand recognition, but not by yelling its name from the tops of skyscrapers. Instead, Maggi wanted to become a part of people's everyday lives so they would remember the brand even in their dreams.
Maggi has developed a cost-free, digital cooking course that is hosted solely on WhatsApp. They intended to make a personal connection with clients of all ages, encourage them along their gastronomic adventures, and teach them how to make delicious dishes with very few ingredients using as few steps as possible.
Klook, for sending and receiving transactional messages
Klook, an online travel company, concluded that using WhatsApp would boost client happiness and customer retention. As a result, the firm structured its marketing approach on the dissemination of notifications and updates regarding bookings.
Klook always looked out for the best interests of its customer base and searched for the communication method that offered the most incredible amount of convenience. The decision was made to go with WhatsApp because of the firm's massive user base in the Asia-Pacific region. The app is quite popular in this part of the world.
Also Read: How does Desku help your company's WhatsApp marketing efforts?
Visitors to the travel platform's website and app were allowed to sign up for WhatsApp alerts, which included order notifications and reminders. As a direct consequence of this, it was discovered that the opt-in rate for WhatsApp's push notifications was 63% greater than that of the Klook app's push notifications. The percentage of returning customers has increased by forty per cent.
Adidas, for addressing the concerns of its customers
To promote their new line of shoes, the athletic wear manufacturer Adidas employed the messaging app WhatsApp. The company decided to cater to a certain subset of consumers (amateur football players) and assist them in solving the challenges that they face.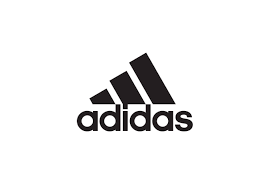 Problems with equipment and other obstacles are not uncommon for football teams. Some participants may bail on a game right up to when it starts, and there might not be anyone to take their place. WhatsApp was used by Adidas to make an offer to recruit a replacement. All that is required of you is to send a message to a WhatsApp hotline, in which you must include pertinent facts on the game. Adidas will send a professional football player of the highest calibre to your game.
Even though the campaign only ran for six days and was directed at a specific demographic, it nevertheless managed to achieve remarkable results. In particular, Adidas received a lot of attention from various football publications, shopping websites, and blogs, among other places.
The ability to share M-Tickets with others via real-time alerts
Every day, thousands of people use BookMyShow to purchase tickets for various events, including movies, plays, live acts, and more. Initially, the platform informed clients about their transactions via email and text. On the other hand, it began disseminating the M-Ticket over WhatsApp; this ticket includes a QR code that facilitates the audience's entry into the theatre.
BookMyShow collected data and began cross-selling by providing discount coupons and other items and services from partner companies, making this campaign one of the top WhatsApp business examples.
A Private Shopper
An Indian e-commerce startup, Flipkart Private Limited, has broadened its product offerings to include food, staples for the house, lifestyle goods, and gadgets. Today, Flipkart is one of India's most critical online marketplaces, and it competes with Amazon, the market leader worldwide.
It was important for Flipkart to generate buzz about its approaching "Big Billion Days" of online sales, during which the company intended to reach the most people possible and have their full attention. What is a better way to cut through the marketing noise than using WhatsApp, which drives significant interaction and conversions?
Also Read: How can you Insert a Whatsapp Link to your Instagram Bio?
Flipkart used an appealing method to establish an instant connection with its customer base to make the campaign more engaging. It designed an interactive dialogue based on India's popular television quiz programme, KBC. They built rich-media conversations by utilising the many types of interaction that WhatsApp provides, such as photographs, audio, videos, and emoticons.
Conclusion
Over two billion people use WhatsApp monthly, and another fifty million utilise it for their businesses. The likelihood of successfully connecting with audiences via WhatsApp marketing is high. Instead of focusing just on making sales of goods and services, WhatsApp Marketing Campaign Examples approach emphasizes developing personal connections with users and maintaining lasting bonds. Emotional brand connections convert leads to long-term consumers. The first thing you need to do when developing a marketing plan for WhatsApp is to determine your goals. These objectives might be as straightforward as aiming to raise consumers' brand knowledge by 35% or achieve a 10% higher monthly sales volume.