Recently, chatbots have become very popular. Everybody is knowing by benefit of chatbots. Why is there so much buzz about this?
What are the benefit of chatbots implementing bots on your website and other platforms? Is it even worth the effort?
In this blog, we will explore the benefit of chatbots, the challenges of implementing them, and how to grow your business and maximise its potential.
What are the types of chatbots for companies and customers?
There are three types of Chatbots:
Rule-based conversational chatbots
AI-Bots
Hybrid Chatbot implementation
Let's understand the difference between the three chatbots and know which chatbot is suitable for your business.
Rule-based Conversational Chatbots
The user has the option of choosing from several options when interacting with a rule-based chatbot. While the bots only offer a limited number of questions, you can use them to provide answers to your customers' most common inquiries.
AI-Bots
Artificial intelligence, natural language processing (NLP), and machine learning enabled chatbots to understand a variety of keywords and phrases and can learn from the visitor's time to understand more queries and different ways that customers phrase a question.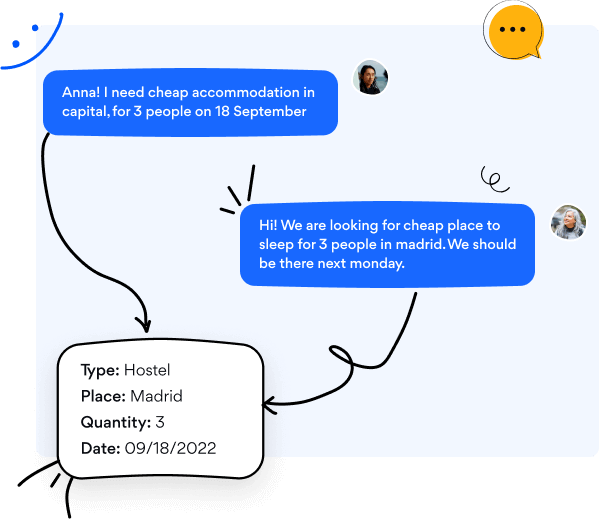 Serving as the lead content strategist, Snigdha helps the customer service teams to leverage the right technology along with AI to deliver exceptional and memorable customer experiences.
Hybrid Chatbot Implementation
A hybrid chatbot combines rule-based bots with artificial intelligence. In addition to performing some rule-based tasks, they are also capable of detecting the context and intent of the user. A business should utilize them to interact with website visitors because they are the most balanced tool available.
Okay, so these are the types of bots you may encounter on the Internet. However, what are the advantages of chatbots for your company and your clients after you think of implementing them?
Come on, let's find out!
Do you know benefit of chatbots? Who can get benefits from using Chatbots?
We all know how chatbots have revolutionized technology in the best ways possible, especially when it comes to customers engaging with your brand but did you know to whom Chatbots can benefit?
Chatbots can be benefited three main sectors:
1. Employees/support team and customer management team
2. Customers/Clients
3. Business
Now let's go through some of the benefit of chatbots:
What are the key benefits of Chatbots for your customers?
Before getting into any investment for your business, one should look for if it is easy for your support team to manage it. If the support team is at peace in managing their customers, there is no way of customers not be satisfied with your brand.
Also Read: How to boost customer support with customer service chatbots?
Chatbots streamline the conversation between customers and the support team. We have to ensure that in better ways customers are satisfied with your brand when they are approached.
Let's understand the benefit of chatbots to your customers.
1. Available for customers 24/7
Whether it is day or night, chatbots are available to answer customer questions at any time, the customer can ask a query to the chatbot and get an instant reply or get sent to the page with the right product.
Let us create a scenario for you:
Consider the situation in which a customer browses your website late at night to complete a late-night shopping transaction. However, they are unable to locate the right model of the product you are selling. Due to the late hour, they are unable to contact your customer support team. It is at this point that the bot appears and offers assistance. The assistance provided to the customer ultimately results in the customer finding what they are looking for and placing an order.
Doesn't that sound like a great customer service scenario?
Integrating chatbots increase customer engagement that shows various things like product recommendations, order tracking, and building marketing strategies like distributing coupons for successful business and business needs and at last satisfying your customers without any effort.
2 Multi-Language Support
Chatbots are an excellent tool that is available in many languages, which is another benefit for customers. Therefore, no matter what language your customers are most comfortable with, they will be able to receive the proper assistance to help customers. The customer experience is streamlined through multi-language chatbot support for great customer satisfaction.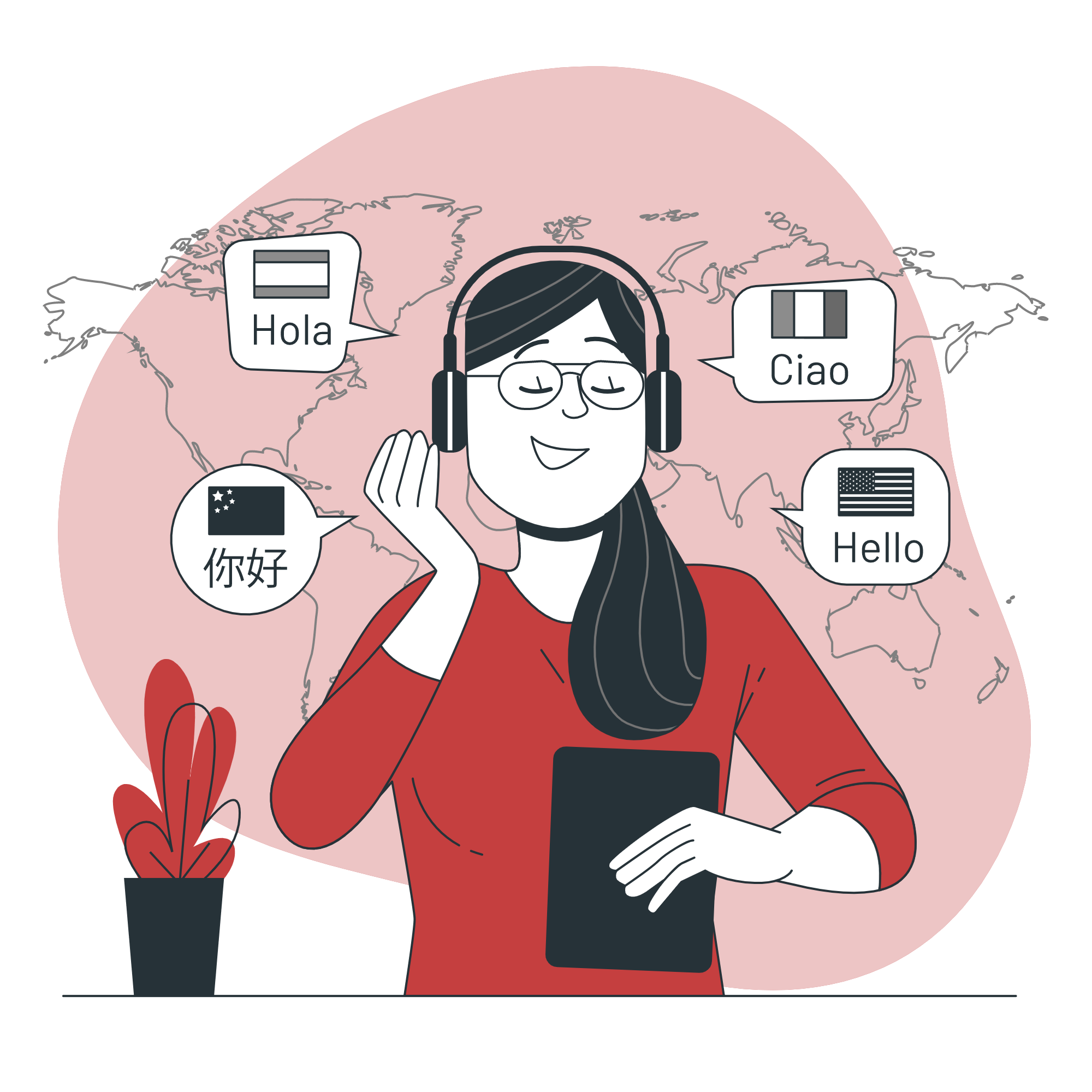 The bots can be programmed in as many languages as the vendor provides. Consider the case of a company with international customers. When you assist customers in their native language, you will be able to meet their expectations from many regions of the world.
As a result, the client can explain their issues clearly and receive useful assistance.
3. Personalisation and Customisation
Optimizing the importance of personalization for customers cannot be overstated. About 44% of buyers become repeat customers after receiving a personalized experience. Customizing your messages to clients and providing more personalized customer communication pays off.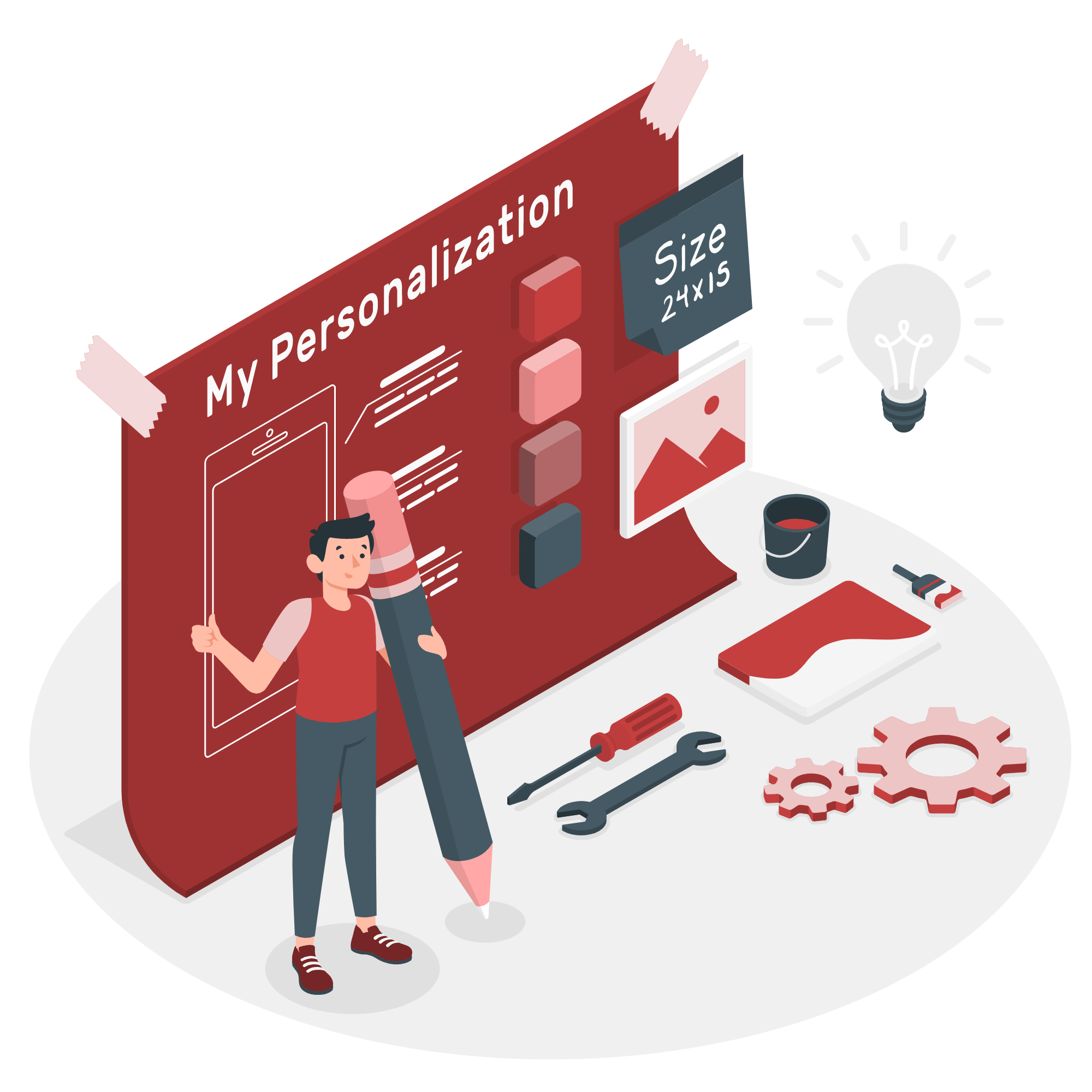 Chatbots have the advantage of adding a personal touch to communication for queries of thousands of customers and it does not feel like you are having a conversation with a bot or robot! Devise a Conversational Marketing Strategy with a chatbot in your business.
Clients can converse with them naturally and enjoy an interactive one-on-one experience. As a result of the visitor's responses, they can also provide personalized product and service recommendations. It is one of the benefit of chatbots that brings ease to the business considering the traditional customer service which was too slow for customers to wait.
4. Checkout is quick and easy
Using a chatbot, you can take orders directly from the chat window or send the client directly to the checkout page to complete the transaction. Potential customers will be able to checkout with a minimum amount of effort. Thus, friction points before the sale are reduced and the user experience is enhanced.
A client using a chatbot to order pizza, for example, can choose the pizza, size, and add-ons, and then be sent straight to the checkout page to pay for their order.
That's it, quick and easy.
5. Proactive Customer service
The majority of companies communicate passively with their customers. As a result, they only respond to clients but do not initiate contact with them. About 68% of shoppers have a more favourable view of brands that offer proactive customer service. Chatbots can be used to your advantage in this regard.
Imagine you have a bandwidth of customers that are constantly approaching you with their queries. There are chances that you might slip out.
You don't have enough manpower to communicate with every visitor to your website and that is where Deskubots will be at the rescue, ensuring that every customer gets a quick response and nobody is ever left without any replies.
6. Response time is faster
Ninety-six per cent of shoppers expect a response within five minutes. Additionally, chatbots are available to assist customers with simple questions right away. Customer support can be reached within a few seconds after the implementation of Chatbot in your business.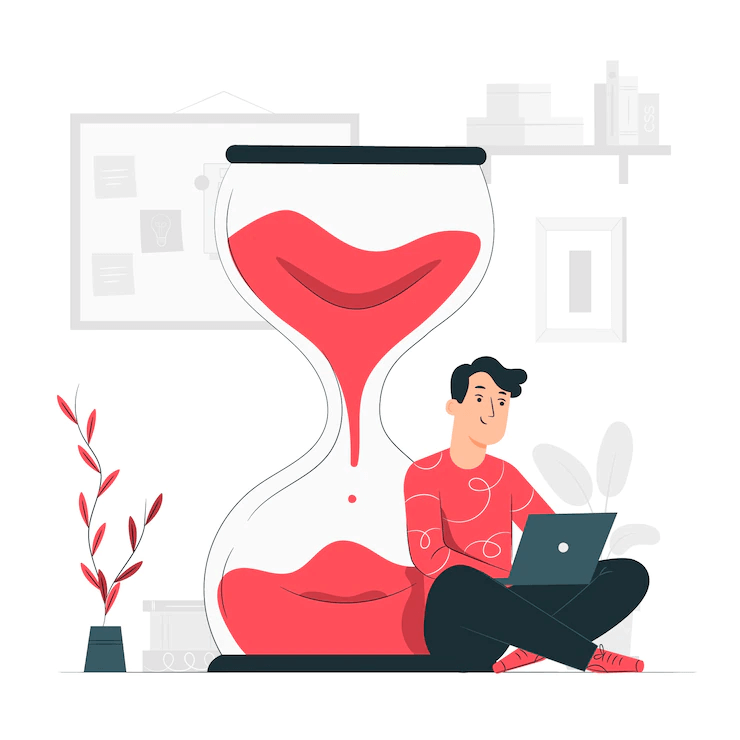 When your representatives are swamped with hundreds of requests from clients, it is not possible to get back to everybody. However, if the bots deal with the simple or common requests, leaving only the more complex ones for your human agents, the pile can be loosened up a bit and focused on the most genuine requests.
7. Providing omnichannel support
You can be exactly where your clients need you. Approximately 74% of clients use multiple channels to initiate and complete a transaction. Consider integrating your bot into different platforms where your customers may be looking for you and your assistance.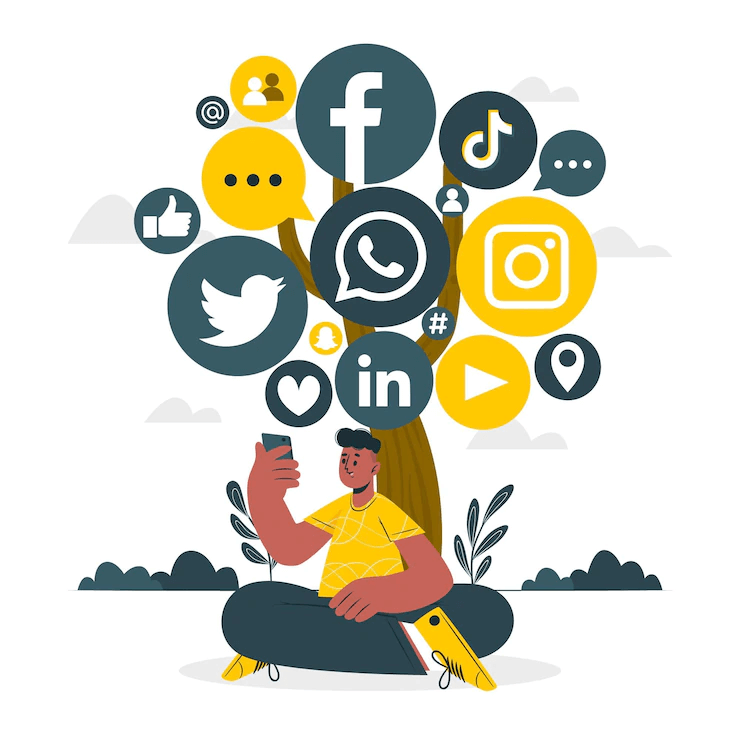 Chatbots allow you to be present on messaging platforms and social media. Most people prefer to use messaging platforms such as WhatsApp or Telegram for customer service inquiries. Compared to waiting for an email, it is more convenient and faster.
8. Scalability
No-code Chatbots builders are not only friendly and attractive to your customers, but they are also powerful automation tools in business processes. Thus, scalability is another chatbot's benefit for businesses. If you think of chatbots and scalability, you probably think of customer support. The use of bots allows you to scale support during peak periods or when extenuating circumstances arise without incurring additional costs.
You can also use them for other aspects of your business such as:
Lead generation
Marketing and branding
Customer support and customer queries
Conversion and sales
Product recommendation (if you are an ecommerce business owner, running a store)
Tracking and shipping details
General Queries
Considering Deskubots provides high scalability that covers most of the parts important for your business. Not only this, but it is easily transferable to the human agent when detailed support is needed.
What are the benefits of chatbots for business?
Considering the above benefits for customers, it is obvious that happy customers mean a happy business. If your costumes are satisfied, it is obvious that the business is going to escalate. Let's understand how can your business gets benefits by installing Chatbots initially in customer engagement.
1 Better lead generation and engagement with customers
Multiple companies are fed up with gathering the customer's queries in one. If your brand is available on multiple sites, there are chances of customers getting in touch with your company through various mediums. It is not possible to cop up from everywhere. Deskubots help in centralising the social inbox in one, where you can prepare a bot recipe for social inboxes or even a simple chatbot for the website.
The main three benefits that come across are:
-Proper lead generation
-Nurture lead generation
-Support leads and upcoming customers
2 Increase customer journey initiating from sales
Chatbots like Deskubots level up the high efficiency with intelligence and their features help in lining up the prospects and better nurturing ability and quality.
Initiating from:
-Introduction
Introduce your products or yourself through Chatbot. This way your customers will have a brief about your product and know where to ride.
-Add additional terms
Add a few extra terms and information about your product for your customers.
-Give away discounts and coupons for first timers
Customers will easily get attracted if you are willing to show that you require them and guess what, this is possible with Chatbot.
Apart from everything, Deskubots will be available 24/7 for their customers.
-Enough Flexibility
The flexibility allows making Chatbot's recipe according to your customer base. With the certainty of being flexible, it allows businesses to rule over the customer engagement game much stronger.
Business owners can easily customise the recipe content according to the customers contacting them or product, and service preferences. What is more amazing than customising the working of chatbots according to your business flow?
-Cost Effective
When it comes to the benefits of business, it is one of the most cost-effective choices you invest in your business. Chatbots control the burden of the support team ensuring quality support in return. The estimate according to Juniper research has claimed that there over $7.3 billion cost-effective globally within the year 2023.
How to make the most to implement a chatbot to meet customer experience
Chatbots have lied upon in most businesses where most people have integrated them into websites and even for social media. From chatbots, we all know how business gets their hands on customer management and retention.
Also Read: 11 Unique Ways Chatbot Builders will Escalate Your Business Success
1 List down all the problems you want Chatbot to solve
When it comes to solving any business problems, it is understood that there are certain things to look after considering customer management and there are many of them that are solved by Chatbots. Once you know the problem that you are facing in your business, you will know better which chatbot to use.
2 Choose the right company for your business to meet customer expectations
If you are looking for a chatbot that solves most of your problems in customer management and helps you customise the conversational flow then you are in the right place. Deskubots allow all the features and flexibility that are required in the business. Along with the support, it should be providing you with the support that runs down without draining your time.
3 Know the right usage of Chatbot to increase customer engagement
When it comes to engaging with your costumes, may it be any medium customers must be approached finely? When they are not approached, they often lose hope in your company.
If you think there is more engagement in a particular social medium, it is the right time to place your chatbot there. Deskubots integrates with all the social inboxes to never miss out on good customer relationships. There are many different ways a chatbot can positively impact customer communication and drive business growth.
4 Remember, do not treat chatbots like a robot!
Give your chatbot the personalisation, that comes with the timely human handoff. With the ability to bring high personalisation, Deskubots allow giving better personalisation and customisation, just like you are talking to a human!
Conclusion: Choose the right chatbots for your company
Being a business today is equivalent to managing customers in the best ways possible. Go for the chatbot that is extremely suitable for your business. This is where AI-powered chatbots can make their presence felt as they can automate customer communication and augment the support in a big way. The chatbot brings quick engagement with customers and to find the one flexible chatbot, you know where to go! If you would like to exploit the numerous benefit of chatbots yourself, we would be happy to help you plan and implement your bot.