Marketing automation tool has become one of the most important tools for any business. It not only helps in boosting the business but also helps to improvise the productivity that the team has been looking for.
To stay upright amongst the competitors, it is important to move along with time or maybe faster. It is therefore important to adapt the tools to implement them in your business. 
This article is specially written and dedicated to all business owners to choose the best tools from the market for their business. 
What are Marketing Automation Tools?
Marketing Automation Tools are weapons of any business and how? These tools help to navigate the intentions towards the buyer persona and help to bring more sales and visibility of the business amongst competitors. 
Not only that but it also helps to improve and boost the productivity of the team by automating the focused marketing tasks.
What can be other benefits of marketing automation tools? 
Campaign Performance Boosting
Productivity and workflow improvement 
Better customer engagement 
Automate repeated sales tasks
Personalised customer journey
Real-Time analytics
Imagine, your work getting easier with the best marketing automation tools. 
Confused about Choosing the Best Marketing Automation Tools For Business?
Amongst the plenty of fish in the sea, it is difficult to capture the best one. Getting confused about choosing the tool is pretty obvious and so the criteria of your business need must match while choosing the best marketing automation tool. 
Let's understand how?
Budget and Pricing
The first and foremost thing is how much budget you have in spending on marketing tools for business. Shortlist it according to the pricing as it will constrain the choices. 
Along with the pricing always look for the appropriate features and functionality that they are providing. Do not always go for cheap software which does not even help to fulfil your expectations. 
User Experience (Ease of Use)
Tools are made for a reason, and one of the foremost reasons is to make your work easier. It can be a big turn-off if tools are very hard to understand for the user. Before choosing any tool, make sure that tools are easier to use and easy to maintain. 
List Down Limitations
Limitations that any particular software has should not be the features and functionality that you want otherwise there is no meaning in availing that particular software. Look for the cons and limitations first rather than its benefits. Constraining the limitations will help you to know it better, whether to use it or not. 
Always Take a DEMO 
Before buying clothes,  we always try them out ones if it is fitting us properly, are suitable for us, if they look nice to us and many more things. Similarly, always take a demo of the particular software that you are interested in. It will help you to navigate deeply about the tools and functionality that you require in the business. 
Integrations and Third-Party Tools 
Every tool provides different integrations, some are important to us and some are not. It is important to choose the right software that has the right integrations with them. While differentiating tools with the help of integrations, it will become easier for you to choose which software suits best for your business. 
Marketing Automation Software For Your Business
HubSpot Marketing Automation
Sender
ManyChat
LeadSquared
SendPulse
Moosend
Snov.io
Omnisend
EngageBay
Ontraport 
Hubspot Marketing Automation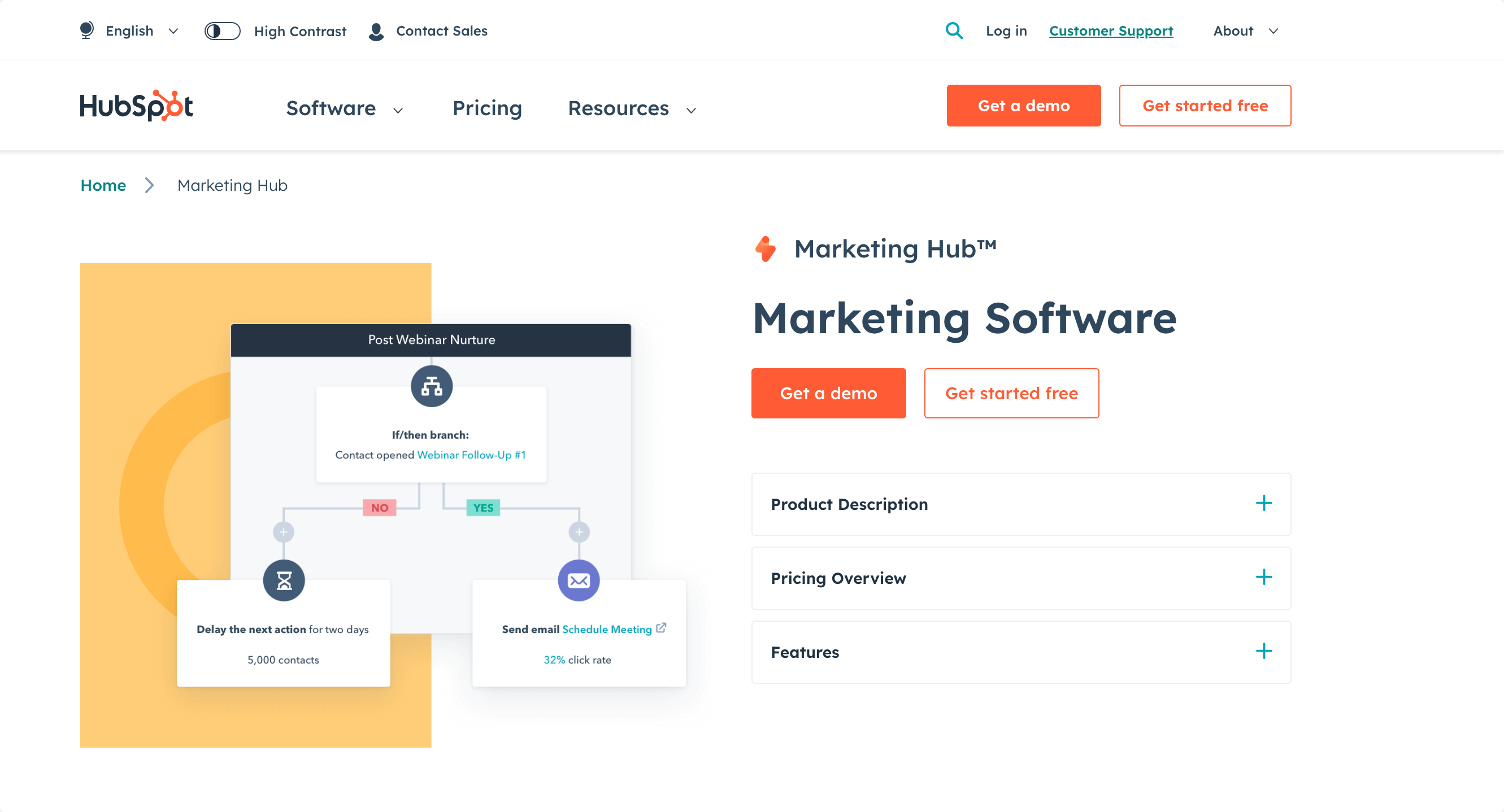 HubSpot offers powerful automation features, including email actions, drip sequences, and CRM updates. It's suitable for various creative automation possibilities.
Pros
Comprehensive features for automation.
Integrates with HubSpot's CRM.
The free basic version is available.
Cons
May take time to master.
Paid versions can be expensive for small businesses.
Price
Free for basic email and form marketing automation. Paid versions of Marketing Hub start at $45 per month.
Sender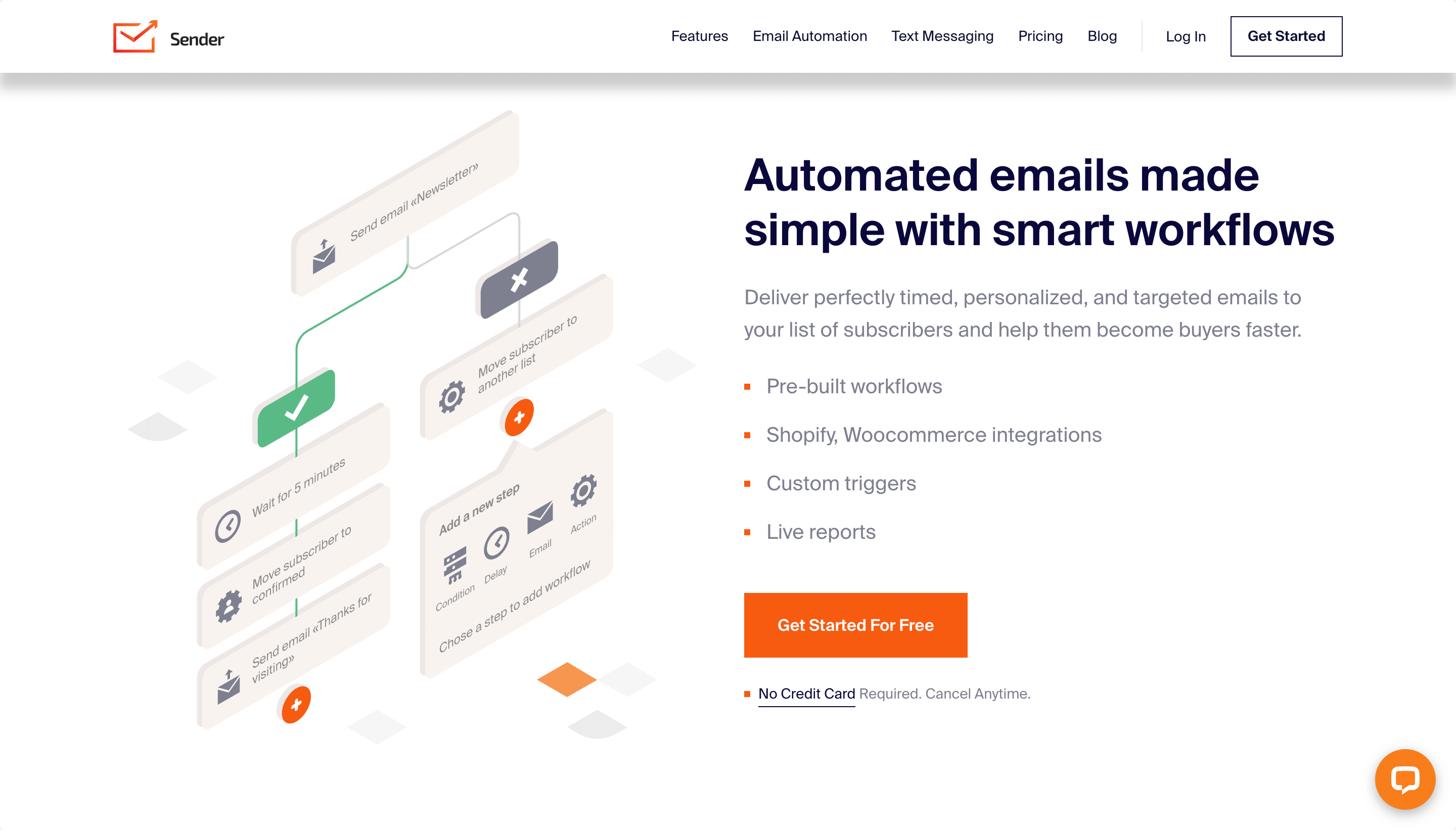 Sender is an affordable email and SMS automation tool for small and growing businesses, offering features like drag-and-drop email builder and in-depth analytics.
Pros
Affordable and suitable for small businesses.
Easy drag-and-drop email builder.
Generous free plan.
Cons
Limited advanced features compared to other platforms.
Price
Free for up to 2,500 subscribers and 15,000 emails per month. Paid plans start at $8.
ManyChat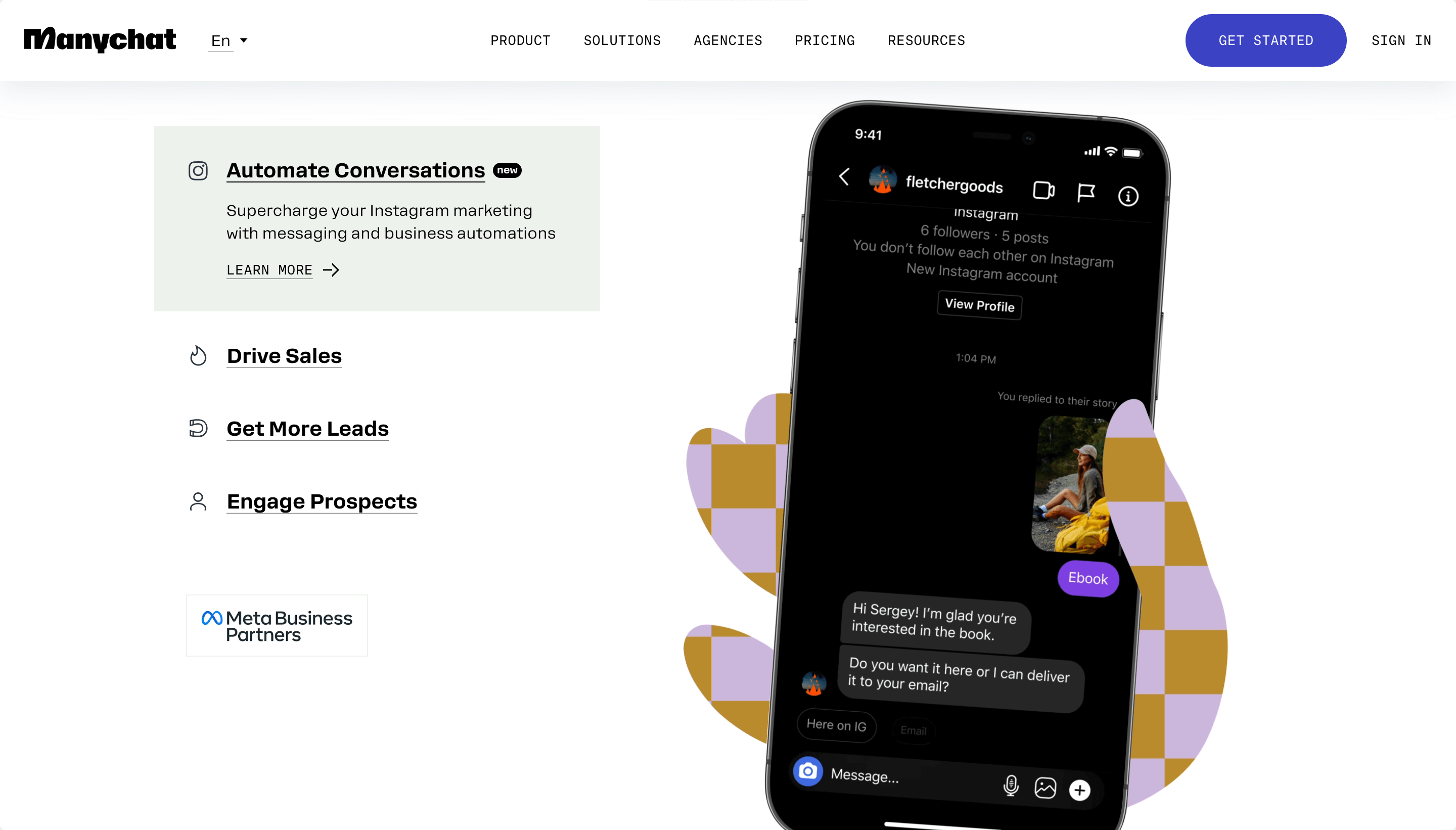 ManyChat functions as a chatbot for platforms like Facebook Messenger, Instagram Direct Messages, WhatsApp, and SMS, allowing the automation of repetitive conversations.
Pros
Automates conversations across multiple platforms.
Easy-to-use interface and templates.
Cons
Limited to chatbot functionality.
Paid plans are required for more than 1,000 contacts.
Price
Free for up to 1,000 contacts. Paid plans start at $15 per month.
LeadSquared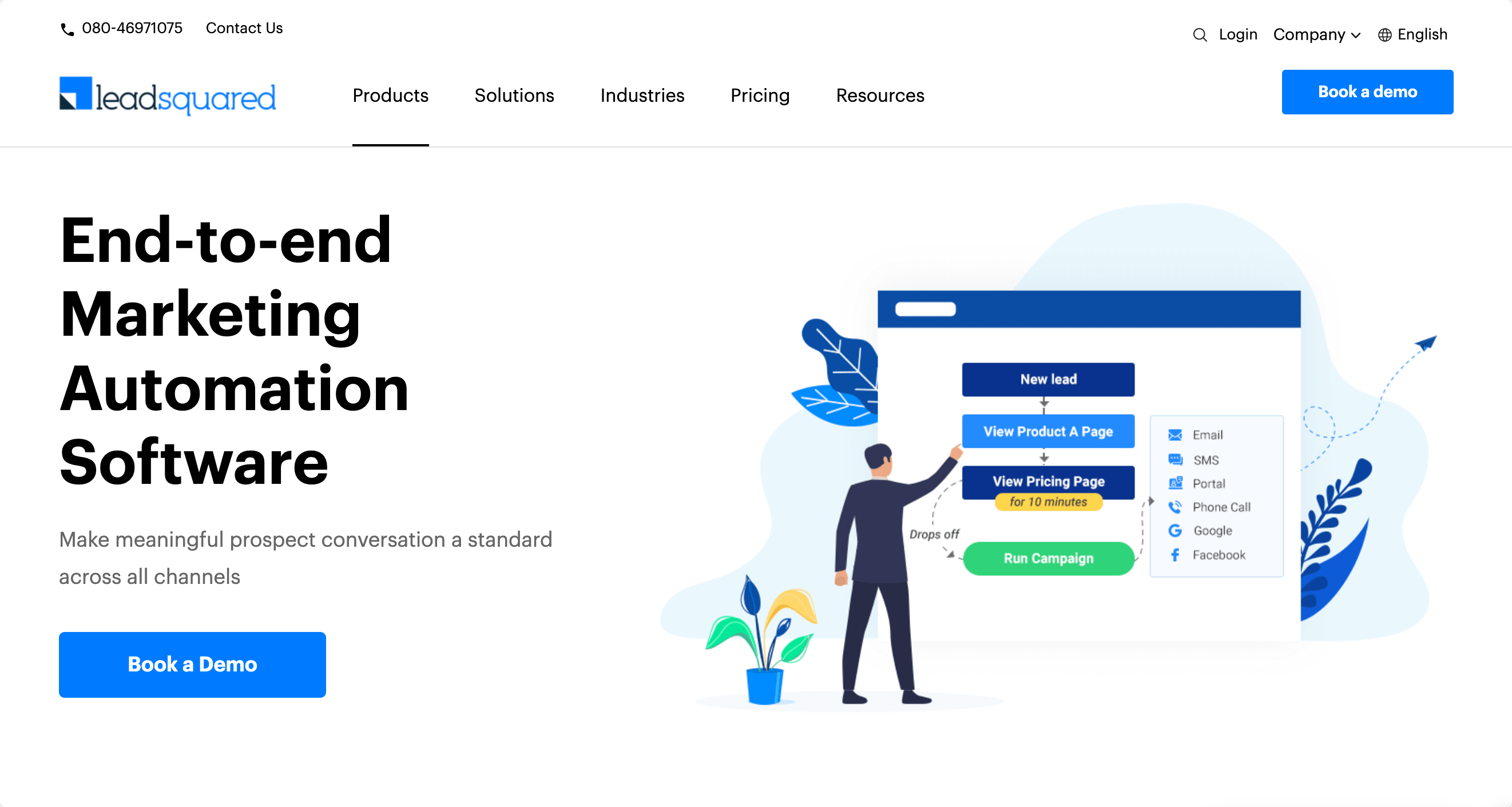 LeadSquared is a one-stop solution for sales execution and marketing automation, offering features like lead capture, tracking, and segmentation.
Pros
Comprehensive lead capture and tracking.
Customizable with no code required.
Cons
Can be expensive, especially for small teams.
Price
Available in three tiers: $400 for Basic, $1200 for Standard, and $2500 for Enterprise.
SendPulse
SendPulse has evolved into a full-scale marketing automation platform, offering personalized message flows combining emails, chatbots, and SMS notifications.
Pros
Multichannel automation including emails, chatbots, and SMS.
Free monthly plan available.
Cons
May lack some advanced features for larger businesses.
Price
Free monthly plan available. Paid plans start at around $10 per month.
Moosend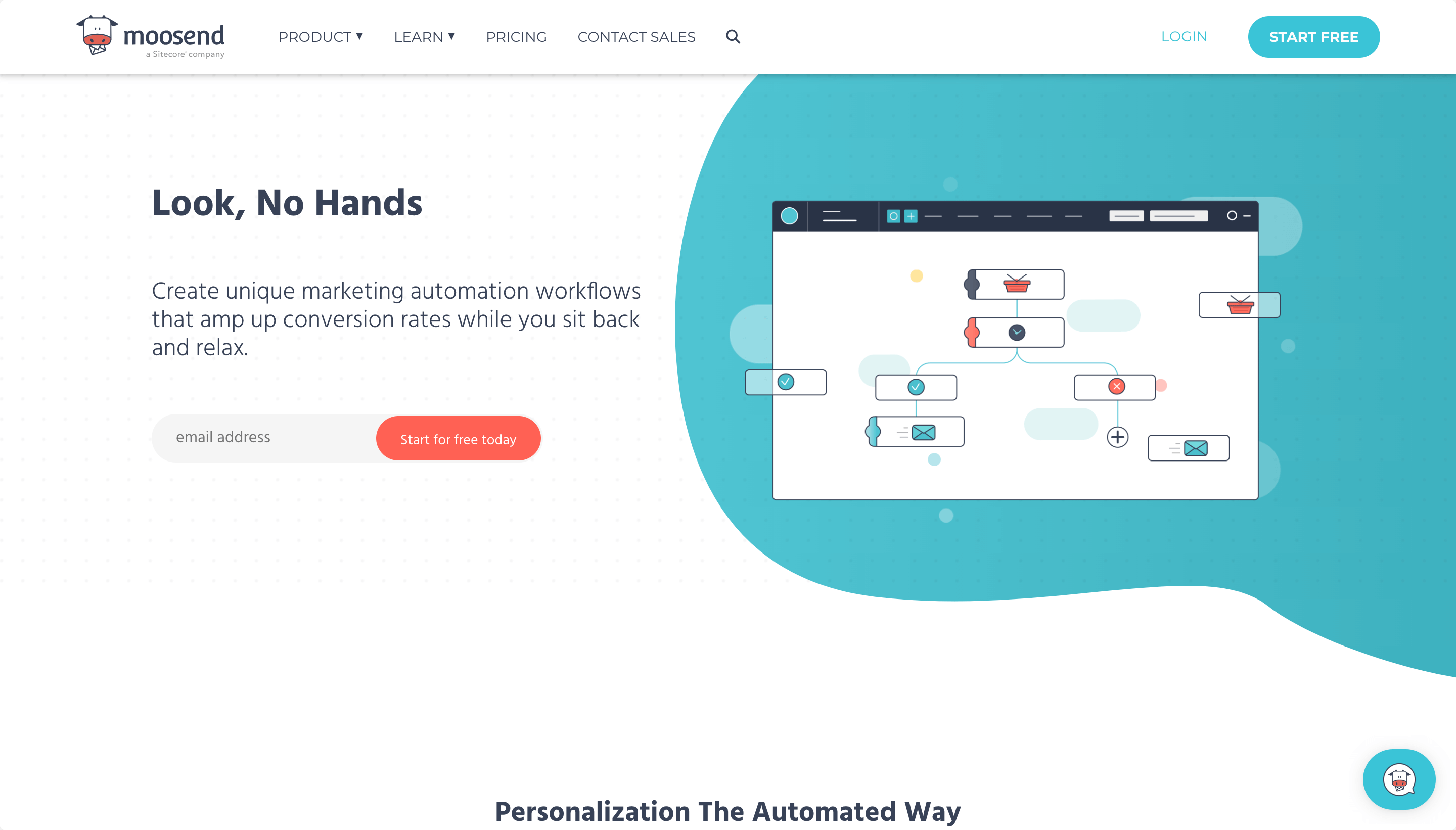 Moosend is an email marketing automation platform catering to various industries, with features like advanced website tracking and triggers.
Pros
Suitable for various industries.
30-day free trial available.
Cons
Limited advanced features compared to competitors.
Price
30-day free trial. Pro plans start at $9 per month.
Snov.io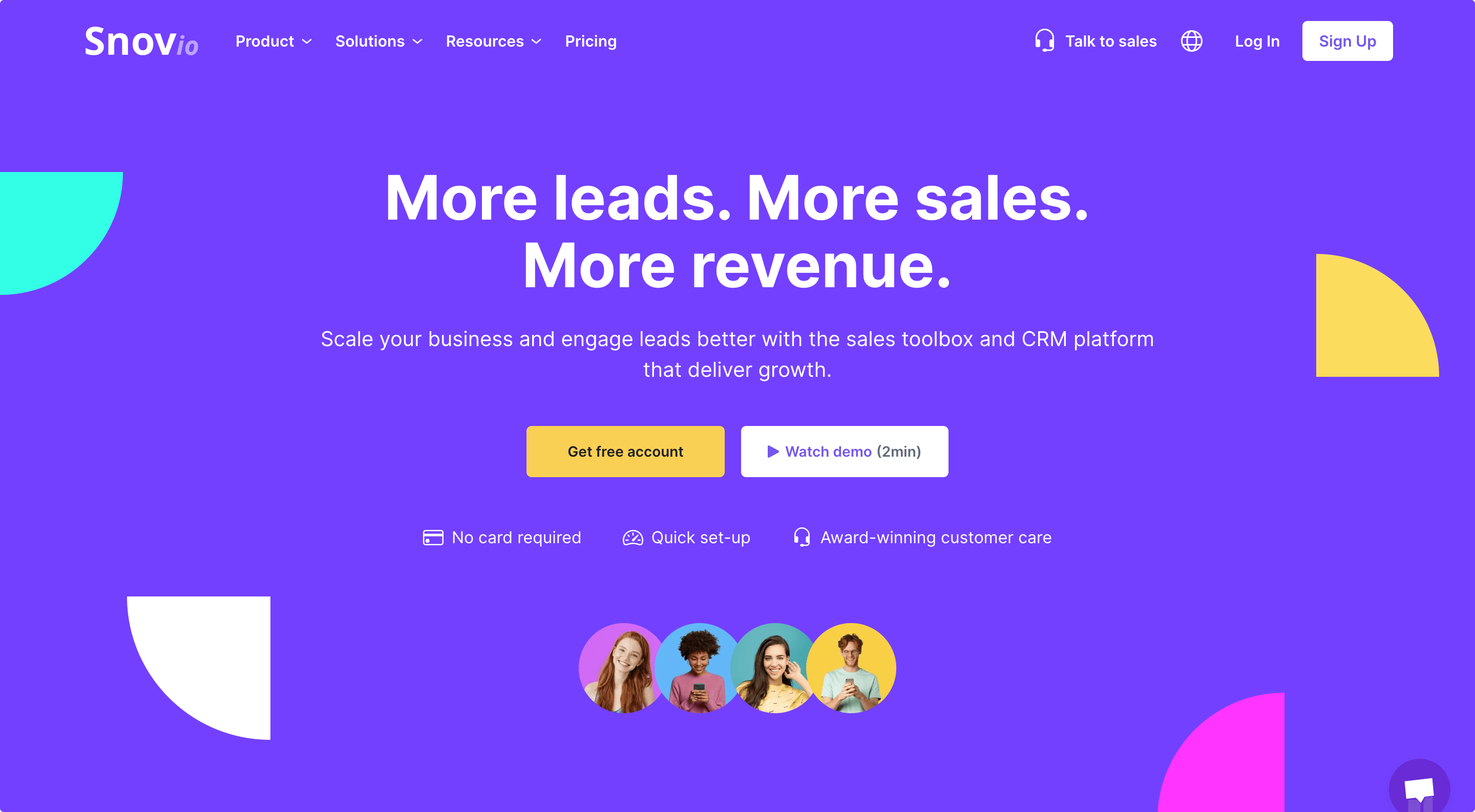 Snov.io is designed for lead generation and cold outreach efforts, offering features like Email Finder, Email Verifier, and Email Drip Campaigns.
Pros
Great for lead generation and cold outreach.
Offers both free and premium plans.
Cons
May not be suitable for non-sales-focused businesses.
Price
Forever-free and premium plans were available. Premium plans start at $39 per month.
Omnisend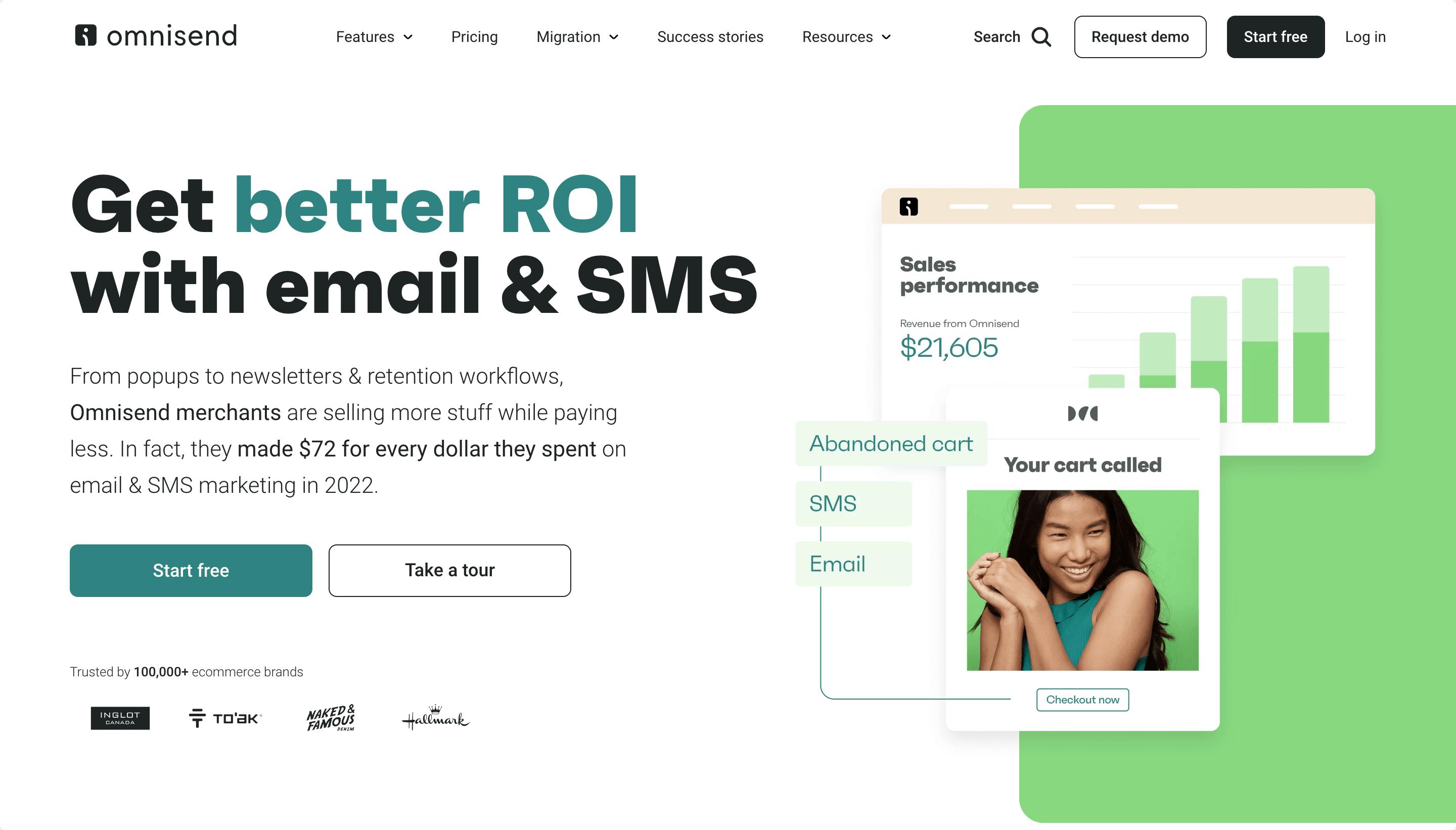 Omnisend is an omnichannel marketing automation platform built for ecommerce, offering pre-built templates and a user-friendly visual builder.
Pros
Designed specifically for ecommerce.
User-friendly visual builder.
Cons
Limited functionality outside of ecommerce.
Price
Free plan for basic email marketing. Paid plans start at $16 per month.
EngageBay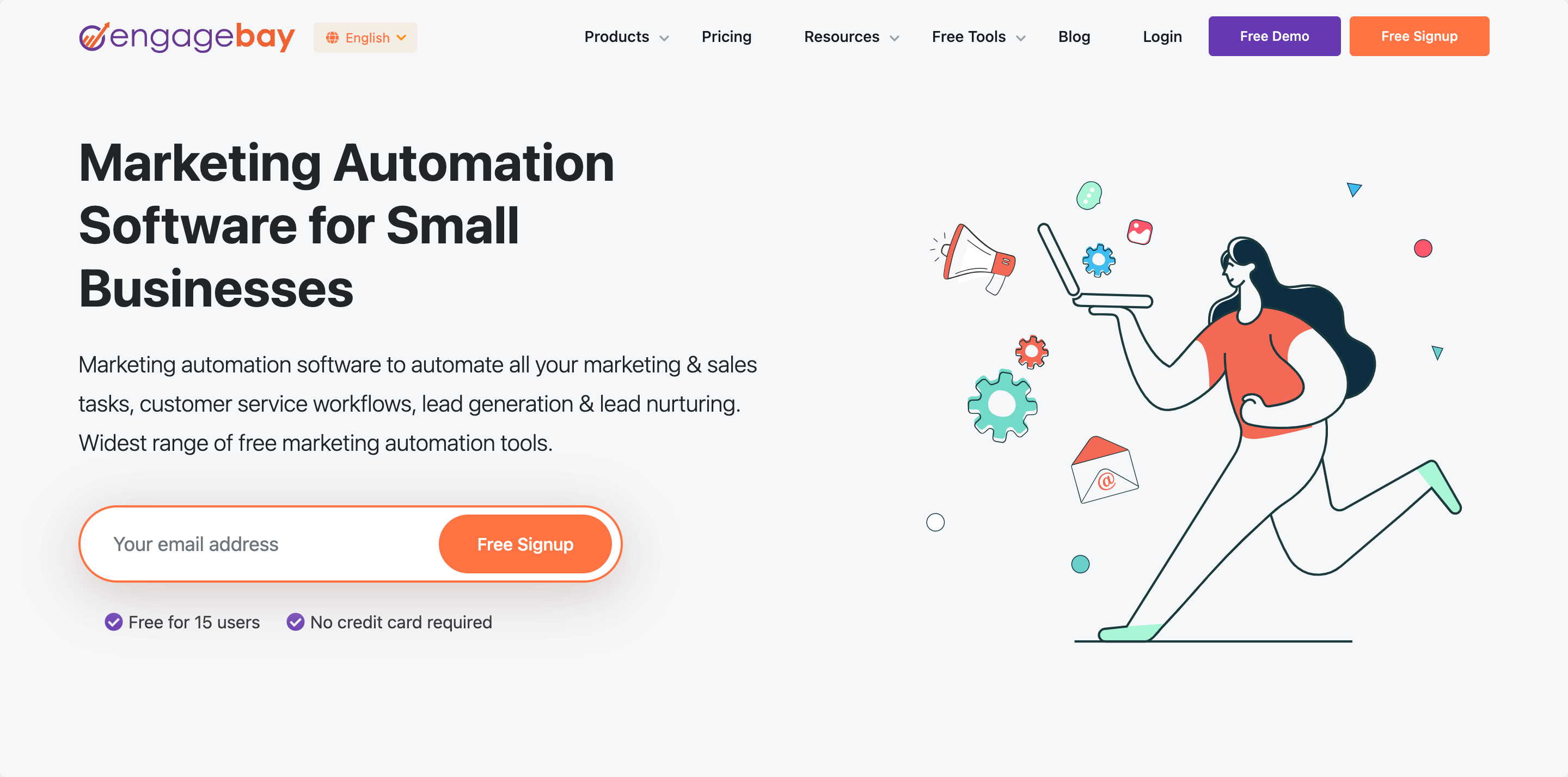 EngageBay is designed for small to medium-sized businesses, offering features like email marketing, social media management, and website chat.
Pros
Wide range of features including social media management.
Free plan available for small businesses.
Cons
May lack depth in specific areas compared to specialized tools
Price
Free plan available. Advanced paid plans start at $10.39 per user per month.
Ontraport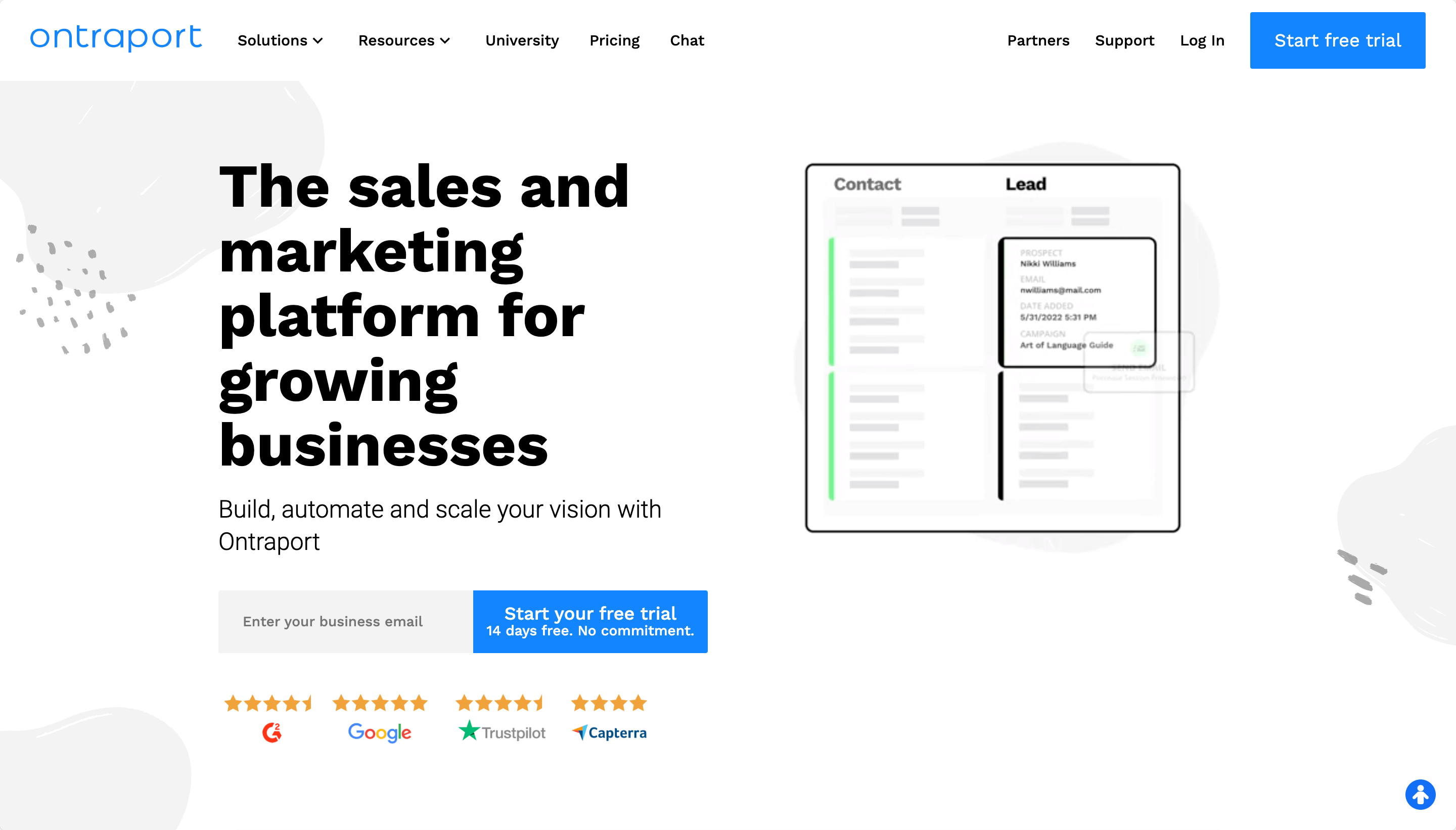 Ontraport is a business automation software designed for entrepreneurs and small businesses, offering features like email marketing, landing pages, and reporting.
Pros
Designed for entrepreneurs and small businesses.
Focus on reporting and insights.
Cons
No free plan is available.
May lack some advanced features found in enterprise-level tools.
Price
No free plan. Free 14-day trial with paid plans starting at $29 per month.
Conclusion: Choose the Marketing Automation Tool For Business
Marketing Automation Platforms as we know, are one of the important things and helpful for the business. It is tough to choose from so many options but you need to choose which is feasible in terms of pricing, user experience, and feature flexibility. 
This blog has quite stated about top marketing automation platforms that are available in the market.
Choose which fits the right for your business. 
Automate Your Customer Service with Desku