Zendesk is considered to be one of the oldest players in the helpdesk industry which prominently has a huge customer base. It is always compared with some of the top platforms like Desku, Gorgias, Bolddesk, Freshdesk and more. Zendesk might be huge in the market but does it suit your business well? Does Zendesk Features actually provide what your business needs?
Mostly a business should always think about the following questions before opting for Zendesk as their helpdesk tool;
If it does not solve these problems, then definitely it is not worth your money. A business is run by gaining more profits with less expense and not more expense and lesser profits. We have shortlisted Zendesk's overall features, and their pros and cons right for you so that you do not have to make efforts to explore them. We have explored, tried and tested right for you.
Before anything else, let's get started to at last make a decision about opting for Zendesk for your business.
What is Zendesk?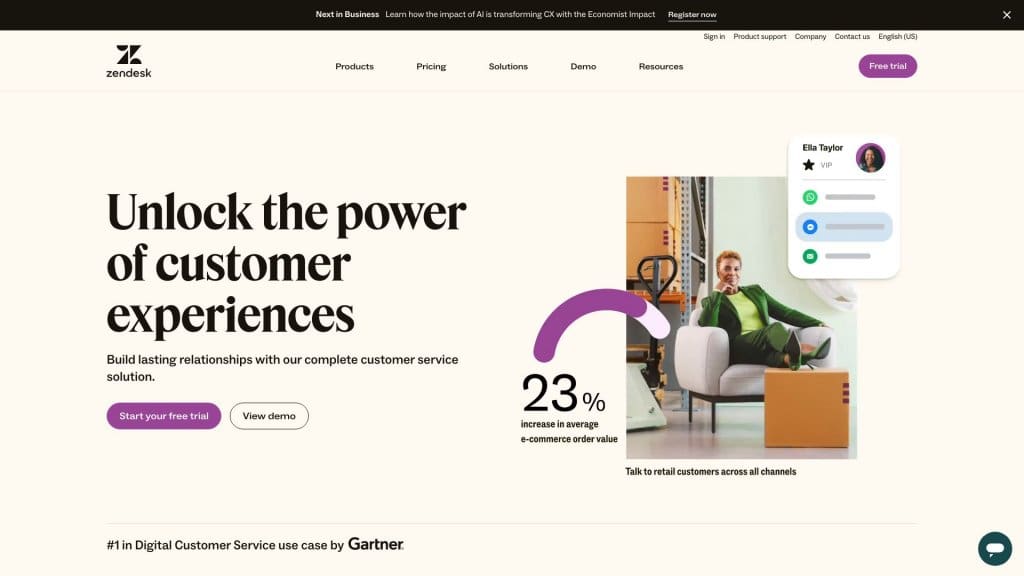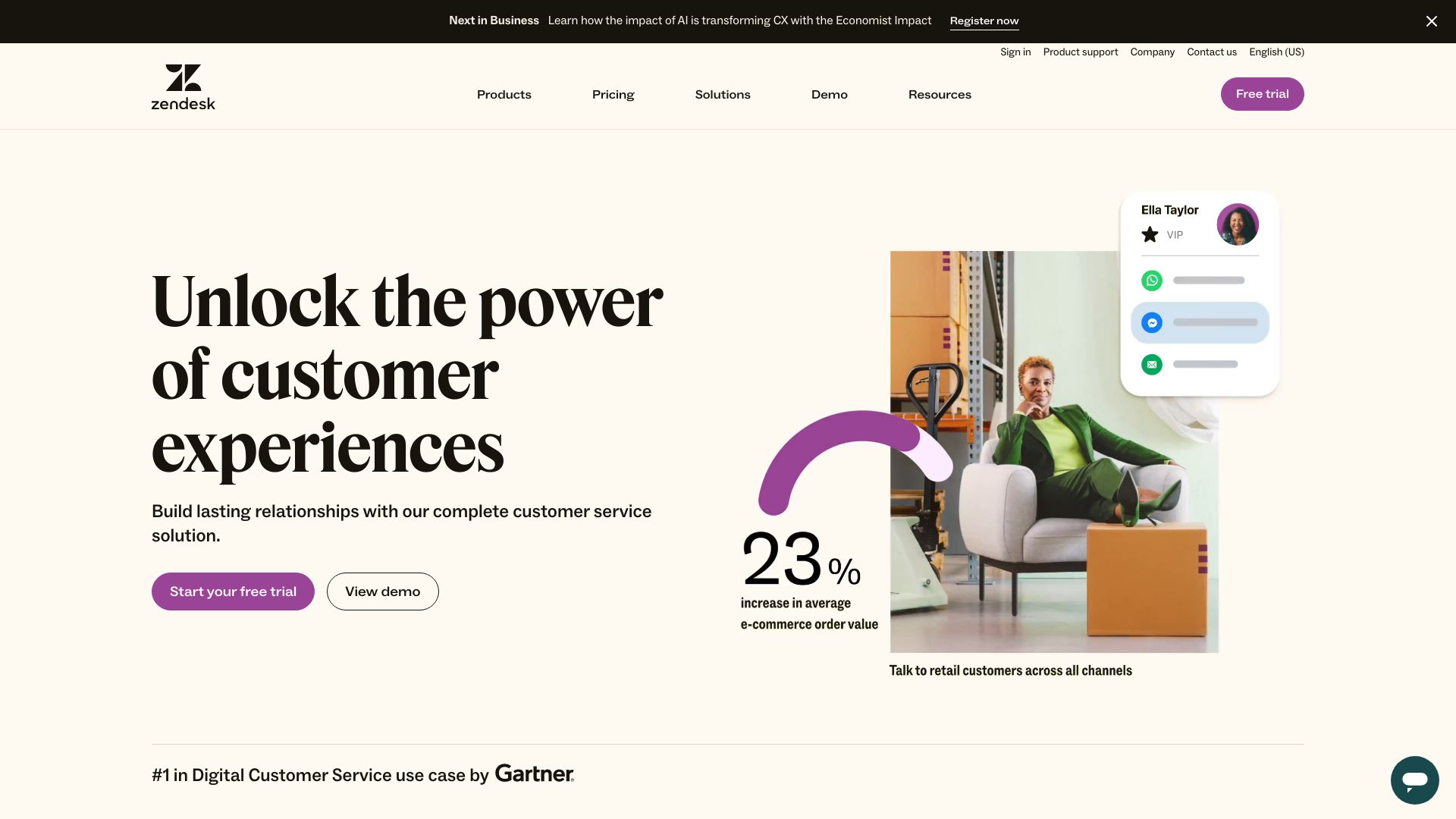 Zendesk is considered to be the king of helpdesk customer support platforms which serves finely with rich features like;
Email Management
Live Chat
Queries and Ticket Management
Customer and Employee Management
Customer Engagement activities
and more…
Zendesk has a wide range of features, let's get into key features for a better understanding of the platform.
Key Features of Zendesk
So we took a deep breath before exploring what Zendesk has to serve to their customers as there were so many never-ending things which we totally got confused about. But we promised you, we have got your back and so we have highlighted some of the main features for better understanding.
Do you want to know why Zendesk Pricing and Features are confusing? Because it has;
3 Zendesk Support Plans
3 Zendesk Sell Plans
5 Zendesk Suite Plans
So in total, it has 11 pricing plans to look forward to before opting for one of them. Phew!
Some key features are listed below:
1. Helpdesk ( Main Feature of Zendesk)
As mentioned at the beginning of the post, Zendesk is considered to be the king of the helpdesk platform, why? Because it has been conquering the customer support platform for a long time now. Deep dive into Zendesk's Helpdesk Features;
2. Live Chat
Livechat of Zendesk helps in exploring the conversational experience that has the best service of providing instant support over the website, phone and more.
Basically livechat are two types of Live chat in Zendesk;
Livechat Legacy
Zendesk Messaging
Zendesk Livechat helps to have conversations with social channels like Facebook and WhatsApp. Agents do not need to keep on switching applications to answer customers. Centralized chat functionality is exclusively accessible through Zendesk's Messaging app, a separate tool that integrates with Zendesk's Agent Workspace and may incur additional charges during setup.
Zendesk allows you to have instant conversations with your customers in no time and helps to navigate the conversation in a unified and streamlined platform;
Helps to process and guide customers from the onboarding and checkout process.
Easily helps in collecting data for sales and marketing process
Automate the conversation by connecting Chatbot
3. Knowledge Base: A Self-Service Feature
Like other helpdesk customer support in the market, Zendesk also provides a self-service option for their customers by letting them upload through FAQs, content forums, guides, and how-to articles.
Support articles can be written for customers so that they can help themselves without contacting support agents or the company. Knowledge Base articles support 40+ languages but it is only available in the higher pricing plan which in a way cannot be affordable for every business.
It is important that the ticketing system is a unified platform and it does not allow you to juggle multiple software to answer to your customers. Zendesk has the old methodology for handling and managing the tickets which is quite not approved by most of the business owners. Zendesk aims for:
4. Ticketing System and Customer Queries
Aggregate Support Requests from Multiple Sources: Gather helpdesk requests from email, social media messaging, chat, and various other channels into a single hub.
Effortlessly Monitor Conversations in a Unified Inbox: Simplify your support workflow by seamlessly tracking all interactions within a centralized inbox.
Promptly Address Customer Issues: Swiftly respond to customer problems and inquiries for enhanced support efficiency.
5. Advanced Reporting and Analytics
Having the business at a glance is one of the important things timely as it helps to improve the business efficiency. The advanced reports and analytics tool helps in measuring the data analytics of the business which is important for the business to have in order to move forward.
What features do advanced reporting and analytics help;
Advanced built templates for daily updates
No efforts to look for the reports and analytics, or experience automation.
Improve customer experience for strong customer engagement.
Easy dashboard customisation for your business's convenience.
6. Zendesk Sales CRM
Zendesk sales is the CRM tool which helps in navigating productivity in sales and generating leads. It helps in gathering customer data and context under one platform. Zendesk's top 3 use cases;
Customer information pulling-out efforts are reduced
Improve conversation between the sales team and customers/leads
Effortless productivity and efficiency for the sales and navigation of lead generation.
These are some of the three major factors of Zendesk Sales CRM that allow it to drive sales in one direction.
After looking at its products, it's essential to glance at Zendesk's pros and cons.
As we all know, Zendesk is the ultimate desk solution for businesses where you can take customer services to the next without interruption.
Below, we'll compile some of the most significant pros and cons of using Zendesk:
Zendesk: Pros and Cons
Pros of Zendesk
It's a software/tool for handling all your incoming potential clients.
Zendesk Support gives you suggestions on an immediate basis to create a value-oriented and smart knowledge base.
The Zendesk Marketplace comprises a wide range of APIs and integrations.
You can find a detailed description of logs and the history of all customer engagement and interactions here.
Its extensive time-tracking alternatives help in gauging or keeping an eye on the working efficiency of agents across different verticals.
You can automatically trigger or schedule upcoming events to auto-assign, close/ cancel, or track tickets anytime.
This scalable pricing (in scaled pricing, clients or customers are a bulk of choice to pay more for additional value) attracts more users.
Lastly, the customisable platform easily meets the demands of skyrocketing businesses.
Cons of Zendesk
You're not the one who decides pricing. It's the agent who holds the right to determine the cost. Thus, your number of agents is directly proportional to the amount you need to pay.
There's no chat widget for Vue Storefront (Vue Storefront automatically safeguards you from using the same plugin more than once) yet. In all, it's time-consuming.
You don't have the authority to export data to a CSV file.
New users might get confused or feel overwhelmed by the vast options available.
When Can You Be a Zendesk Customer?
Zendesk is a huge company with the largest Zendesk customer base. According to the report, it is estimated that Zendesk has more than 150k+ customer base globally. Zendesk is specially designed for enterprise business owners and helps in the management of customer queries. Such platforms work for many customers and for some customers, it is a little overwhelming.
How are ideal Zendesk Customers?
✔️ Zendesk Customers have almost 500+ customers to manage on an almost daily basis.

✔️ Zendesk customer company has around 1 lakh annual budget for customer support

✔️ Needs integration with enterprise applications and third-party platforms.
Does Zendesk Fit Well For E-Commerce Stores?
As mentioned earlier Zendesk is suitable for most businesses, but today we mostly have Ecommerce businesses emerging, maybe small or large-scale businesses. While going through the Capterra and G2 platforms, we have gone through customer reviews thoroughly where customers are happy with the Zendesk service, but when we looked deep, they were not e-commerce stores. Drawbacks of Zendesk are something that should be taken note of before opting for it.
Shopify and WooCommerce are the most commonly used Ecommerce platforms. Zendesk helps to integrate third-party platforms, just like many Ecommerce customer service software, it helps in managing Ecommerce customer queries swiftly. Also with affordable pricing rates.
For reference, we have collected some unsatisfactory reviews from their customers.
Zendesk Customer Testimonial
Overall poor rating reasons for Zendesk Customers:
Zendesk cannot be considered for Ecommerce business and for that it is important to considered to choose the right platform for the business.
Look What Ex-Zendesk Customers Love About Desku?
Desku is an all-in-one customer support platform that helps in managing customer queries in no time, may it be from Ecommerce Customer Support Platforms like Shopify and WooCommerce.
From easy onboarding to easy usage of the user interface, it helps newcomers or existing customers figure out all the rich features. Affordable pricing plans make even Desku more efficient as they can be affordable for small-scale companies. Not only that but we have penned down a clear comparison between Desku and Zendesk.
Switching to Desku is perfectly the right choice for both, business owners and their team members. It allows you to maintain 1:1 relations with customers as well as create a stress-free environment amongst your teammates. Not only that but there is absolutely no chance of miscommunication between support agents while having conversations with customers.
Discover: Why Desku is the Ideal Choice for Your Business?
As we have already mentioned Zendesk is considered to be the king in the Helpdesk Platform industries but does it serve the purpose of each industry size and type? It is better not to think and get stuck on this question but rather look for Zendesk alternatives like Desku that also help you to grow your store with the Best Shopify Apps.
It is important that you know about Desku more and explore it better with our 7-Days Free Trial guilt-free, connect your Ecommerce store, gather your customer support queries into the unified inbox, and real-time chatting with your customers for instant resolution.