Chatbots are everywhere, whether that's Google Assistant on your phone, bots in Whatsapp Group Chats, or customer service at your favourite E-commerce site. It's almost everywhere, and for good reasons.
55% of businesses believe that chatbots helped them generate high-quality leads, and their popularity has skyrocketed in the last couple of years. In fact, Facebook Messenger, a very popular instant messaging platform, has over 300,000 active chatbots right now.
Read this blog to find out the top 10 WordPress Chatbots excellent for your website. But before we do that, let's try to understand a few benefits of implementing chatbot plugins.
What is a Chatbot?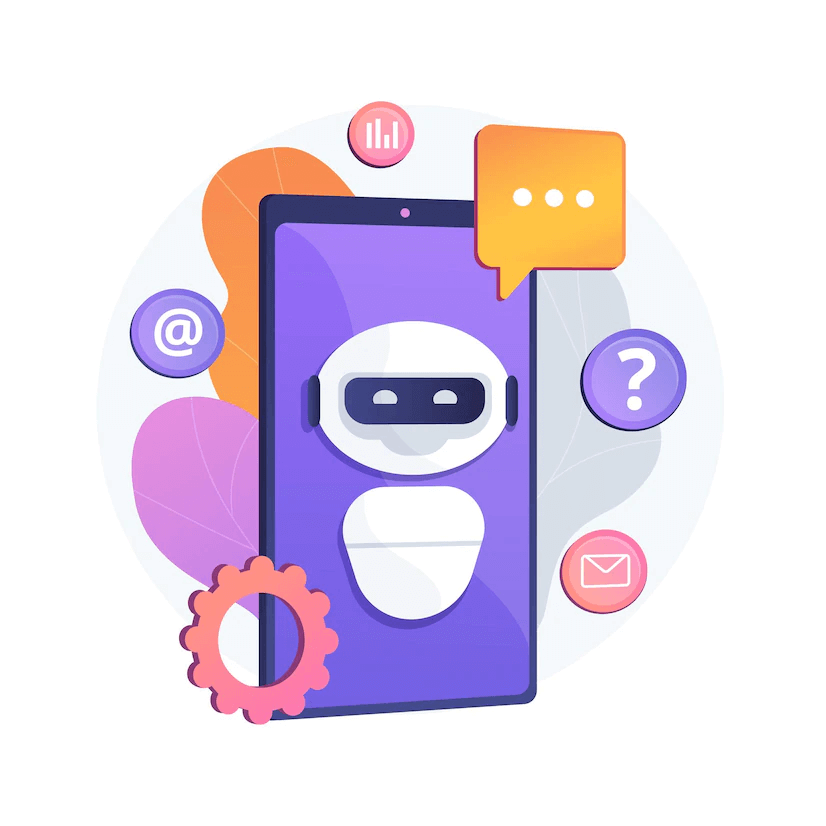 A chatbot is a software program that leverages the power of AI and ML to act as a customer representative for any visitors to your website that requires assistance. These chatbots can handle real-life human conversation and are capable of solving most of the requests and queries by your website visitors. Firstly, let's find out a few advantages of adding chatbot plugins to your website.
Benefits of Implementing Best Chatbots for WordPress?
Did you know chatbots can reduce company spending by 30%? Here are some of the major benefits of implementing chatbot plugins.
Enhanced Customer Service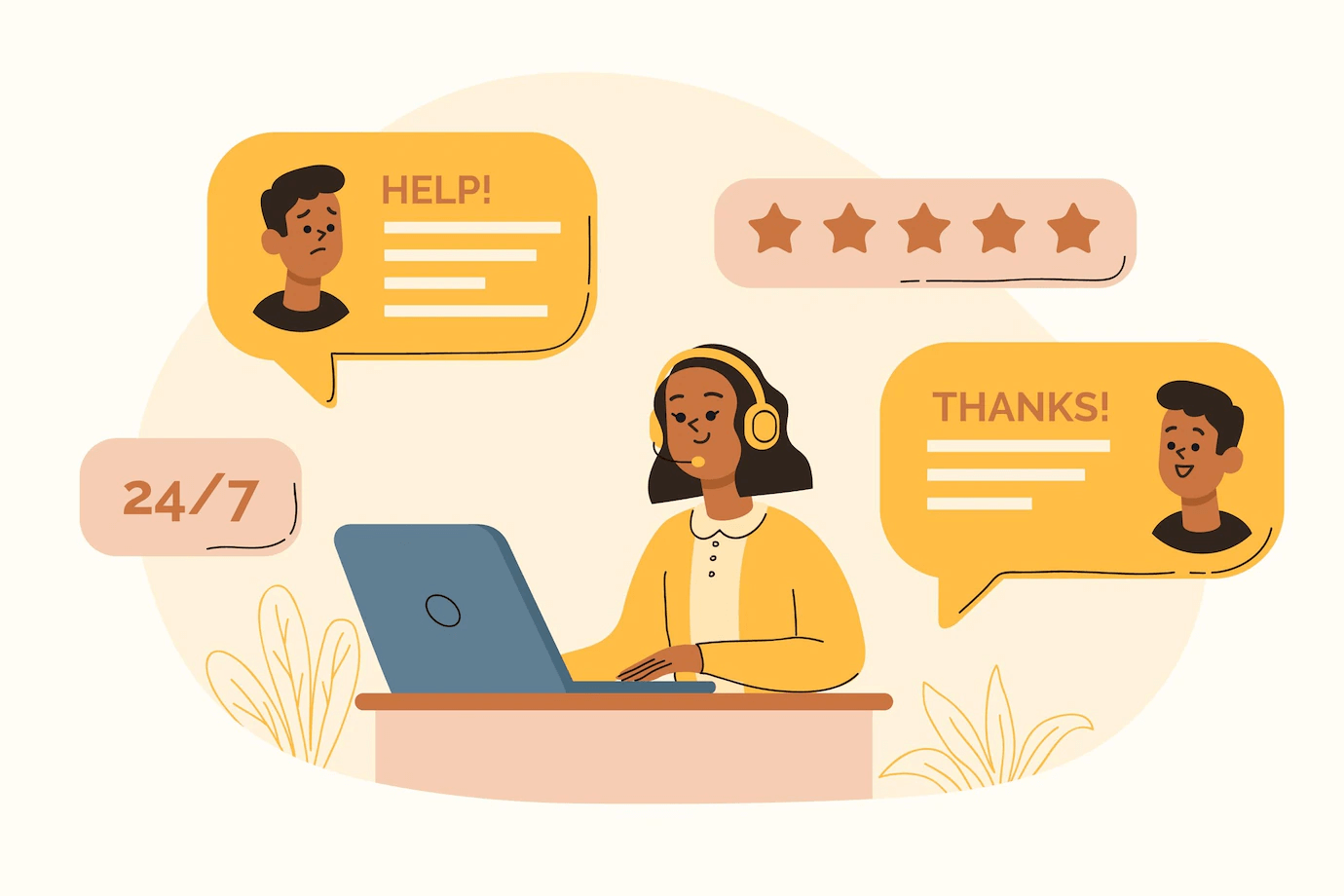 Chatbots can carry multiple conversations with multiple visitors simultaneously, something a human representative can never do. Not to mention, chatbots can answer over 80% of general and non-specific queries of customers, which ends up saving valuable time and resources for human representatives.
Efficient Employee Routine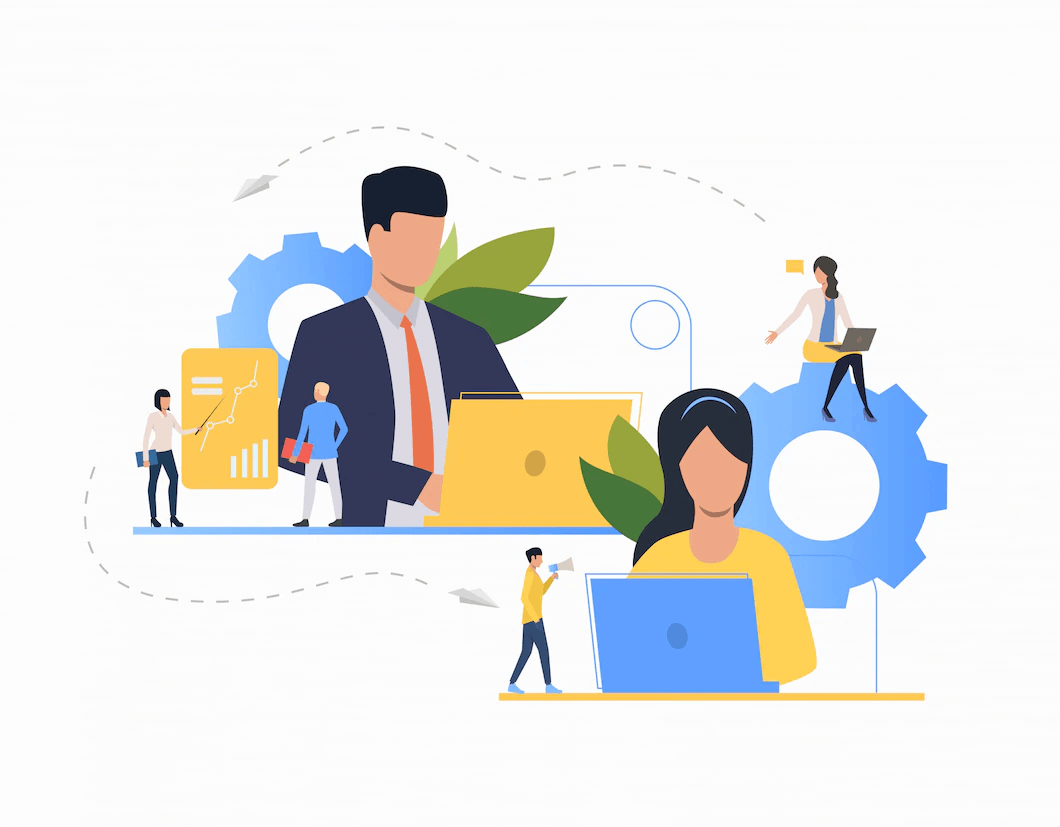 When human representatives take most of the low-end and non-specific queries, it hogs their valuable time and resources, which could be spent elsewhere. Chatbots reduce such mundane and repetitive tasks by 20%, allowing human representatives to handle more intensive queries from troubled visitors.
Also Read: How can Chatbot Help Educators?
Allows For Easier Product Research
Over 92% of Millennials believe they would get better product research by using a chatbot. Thanks to the power of AI, chatbots can find and show the information that the visitor needs in a manner of milliseconds. This allows the chatbot to provide visitors with whatever they need and improve customer experience.
Improves Customer Experience and Satisfaction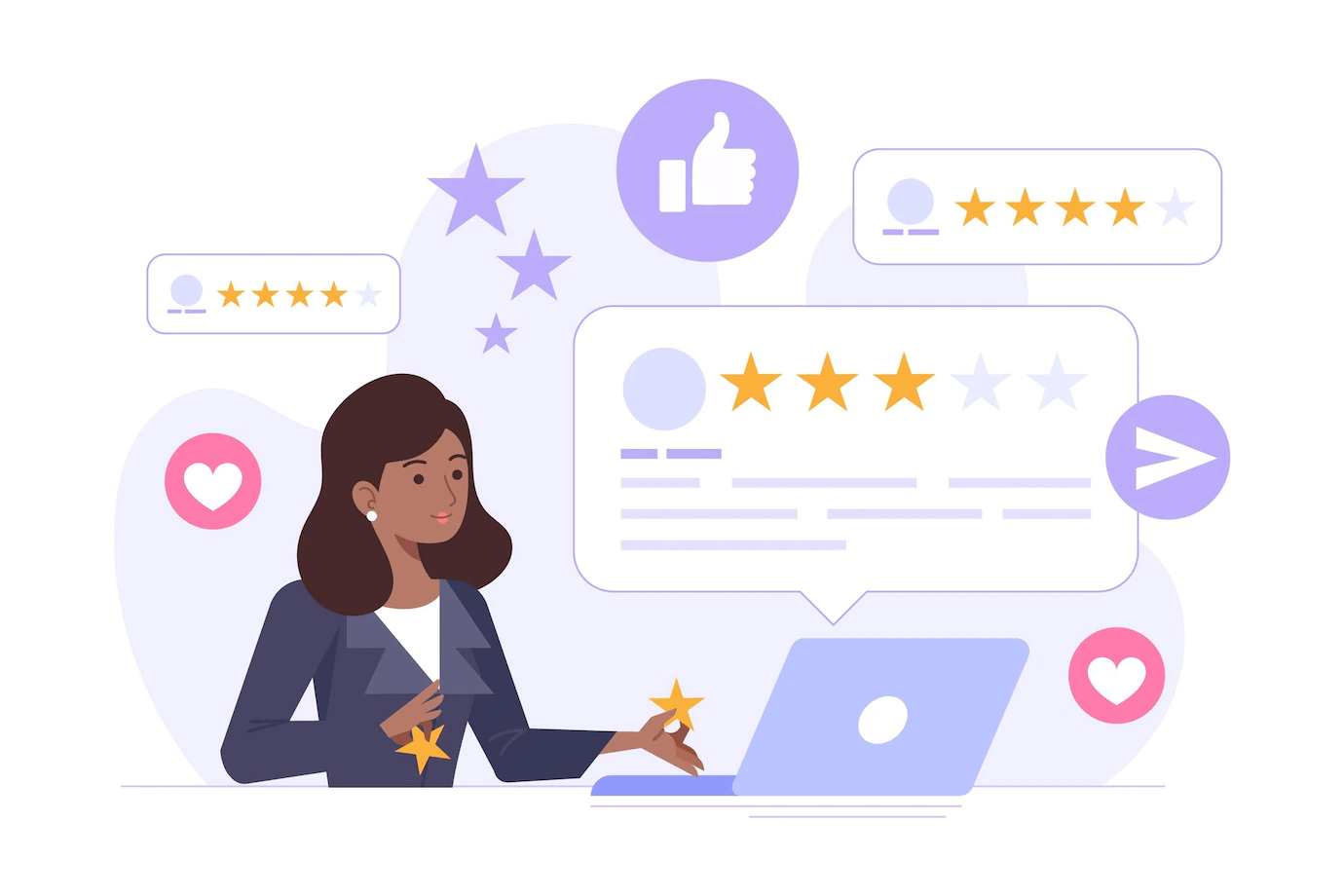 Around 60% of businesses believe in implementing chatbots. It improves the customer experience and satisfaction by helping them with queries, issues, and answers they may need.
Top 10 WordPress Chatbot Plugins in 2022
Deskubots
Deskubots is a no-code chatbot builder that helps in building the bot for your company within just a few minutes. No-code builder means, you really do not have to build with any of the developing codes, just drag and drop the conversational interface for the chat that you want to create according to your business. Build the Chatbot of your choice according to your business type to provide the best customer journey experience. If you are looking for a simple chatbot interface that wants to only conquer the common customer service questions then Deskubots is considered to be the best Chatbot for your WordPress site.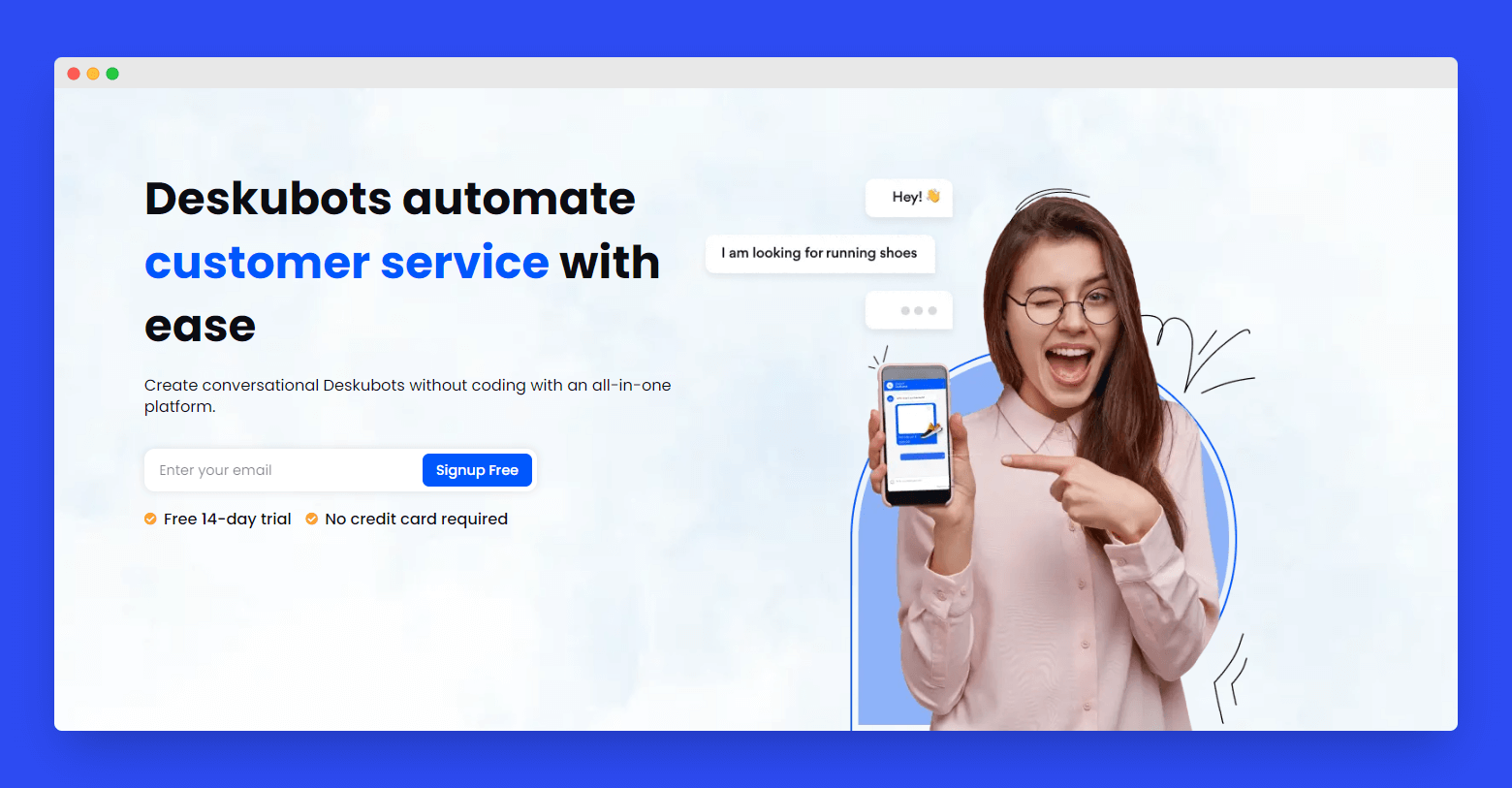 Not only this but it can also be synchronized with your live chat solution. Whenever a customer comes, he can talk to Deskubots and if needed they can also talk to a Human support agent with the easy human handoff process. This helps visitors to get timely insights. Providing support is a crucial part of any business, and to communicate with your customers, you need the best communication interface for it.
Chatbot With IBM Watson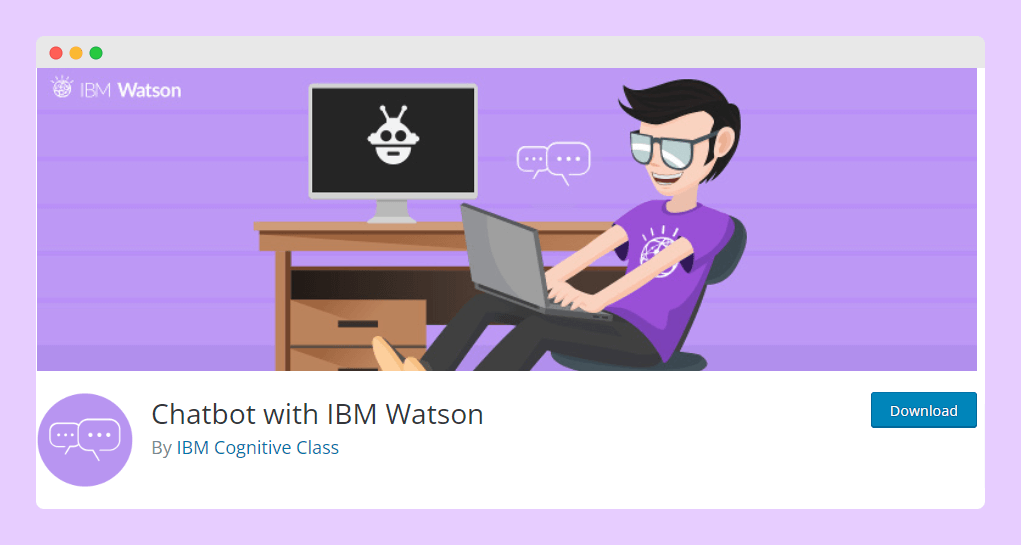 This chatbot has been created with IBM's Watson Assistant Technology, allowing it to provide world-class AI and other technologies for its customers. It offers rich messaging support, clickable responses, enhanced language recognition functionality, and more.
WP-Chatbot for Messenger by Mobile Monkey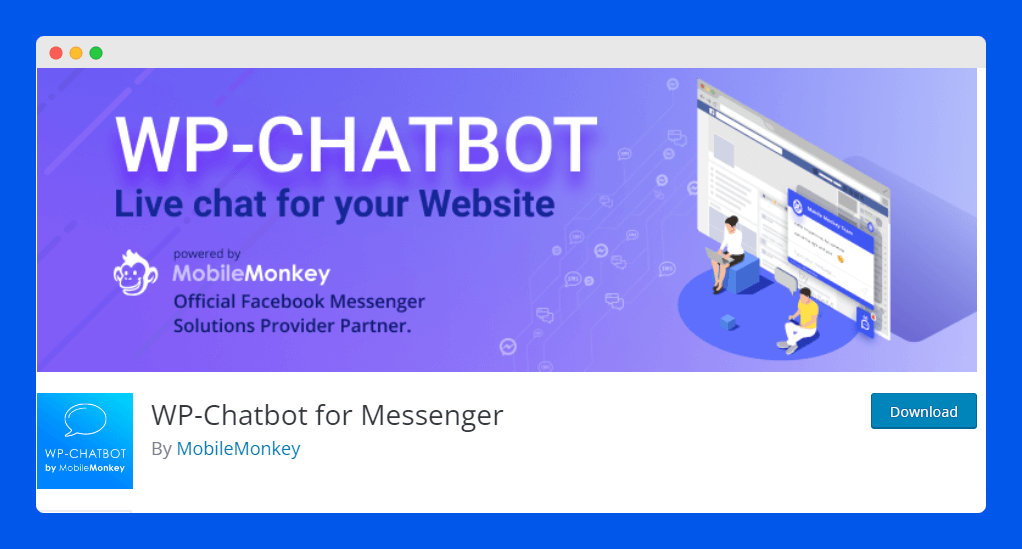 WP-Chatbot has over 10K+ active installations, thanks to their growing popularity and excellent service. WP-Chatbot is among the best in the industry and provides quick installation support. The features and support this Chatbot provides are unprecedented in the whole industry.
Join. Chat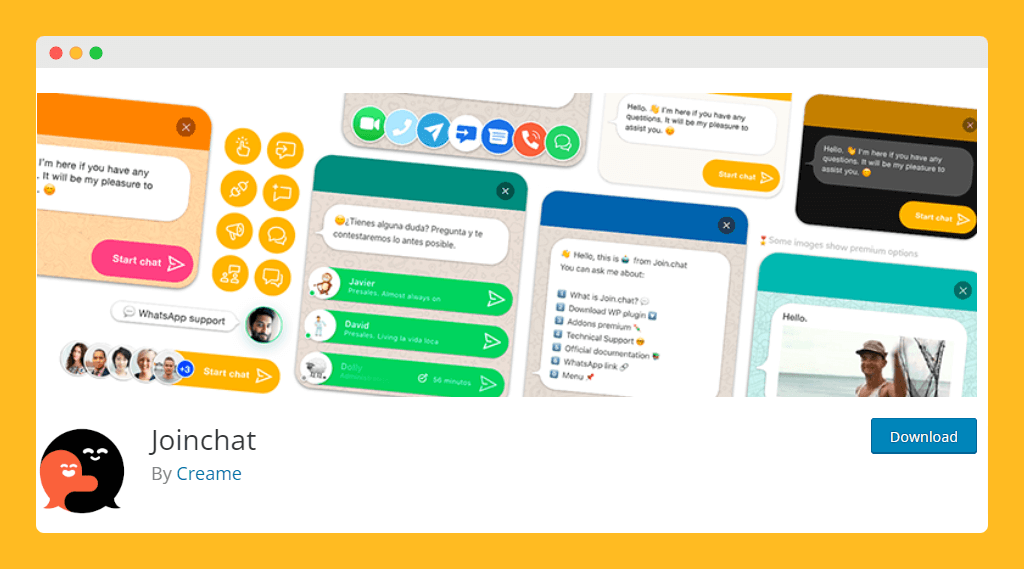 Join. Chat is another popular option, thanks to its Whatsapp plugin that allows it to connect to customers' Whatsapp to deliver helpful business ads. Basically, it will provide your WordPress website with a dedicated Whatsapp button.
QuantumCloud Chatbot for WordPress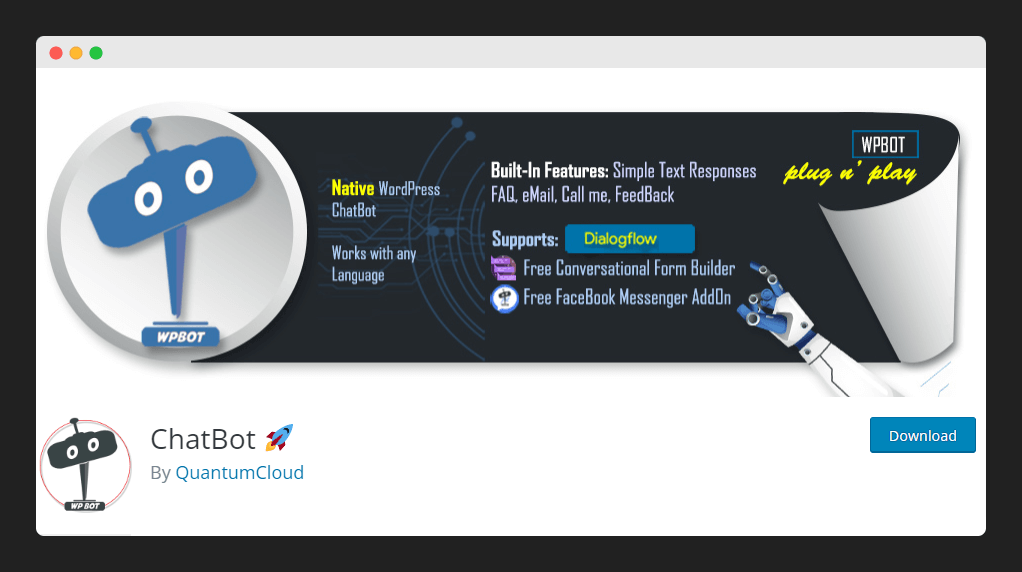 The QuantumCloud Chatbot is a functional and capable chatbot that provides rich messaging and interactive capabilities to help generate higher customer satisfaction. It can even integrate with other AI capabilities, including Google's Dialogflow, for enhanced functionality.
Collect. chat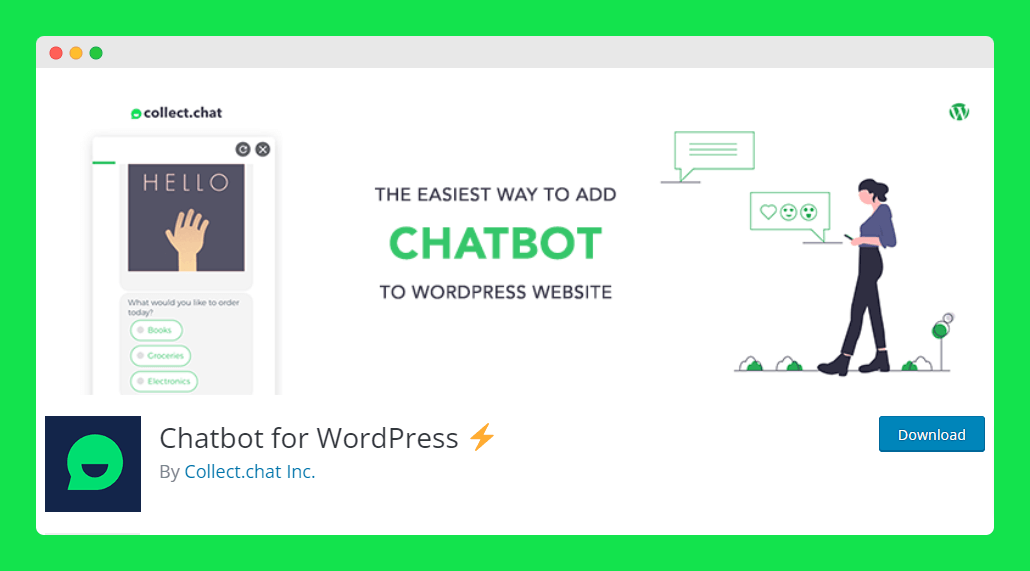 If you are in the servicing business industry, then you are in luck today. This chatbot is created specifically for businesses that provide services. It will provide your visitors with the functionality to easily set up appointments. It also provides them with integrated calendar support for easier appointment tracking. It has over 50+ templates that you can use for various purposes.
Cliengo Chatbot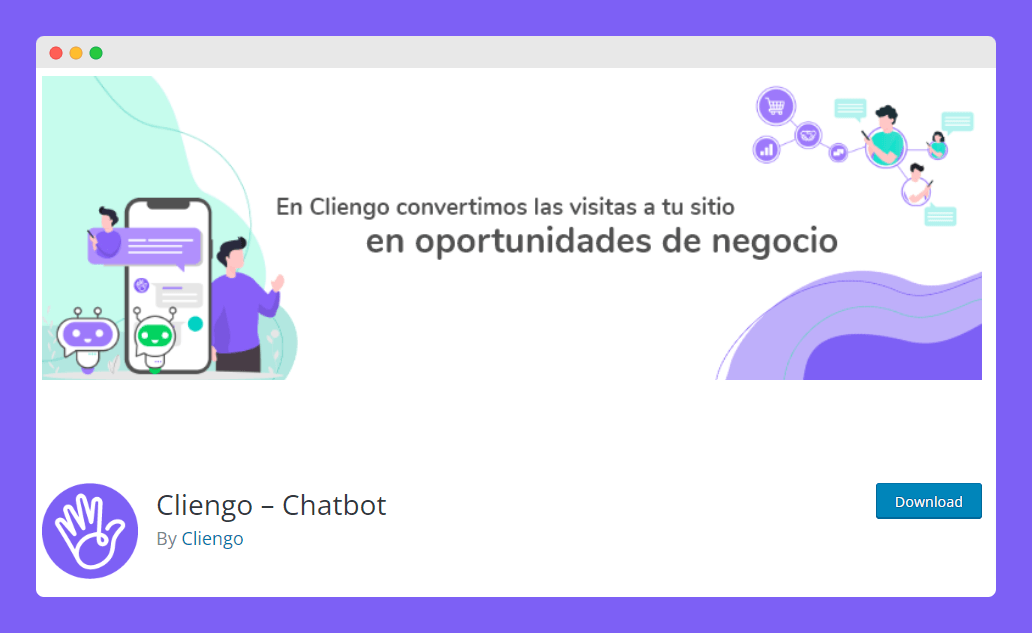 Cliengo chatbot is a very special chatbot that has a unique capability, separating it from the other chatbots in our list. This chatbot can connect with over 130 different integrations already available on the WordPress platform to provide even more functionality. Some integrations that Cliengo can connect with are Google Ads, Google Analytics, CRM suites, Facebook Ads, and more.
Chatra WordPress Chatbot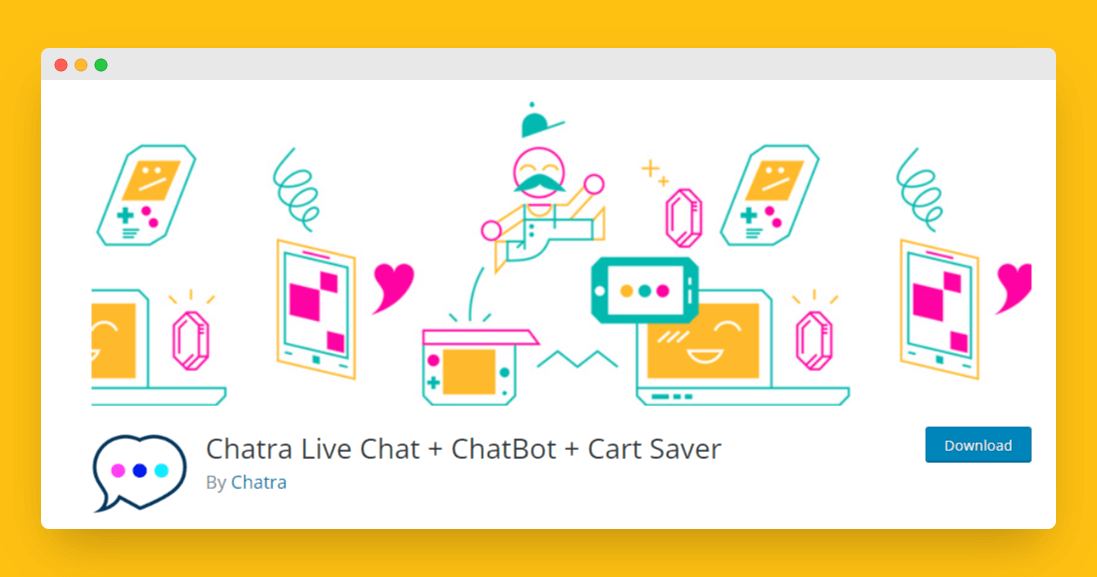 Chatra WordPress Chat is a multifunctional Chatbot that can provide you with an all-in-one platform for various functions, such as Cart Saver, Live Chat, and more. It is a very popular chatbot and comes as part of Chatra's multichannel marketing tool, which also has dedicated templates that can automatically generate leads.
Hybrid.Chat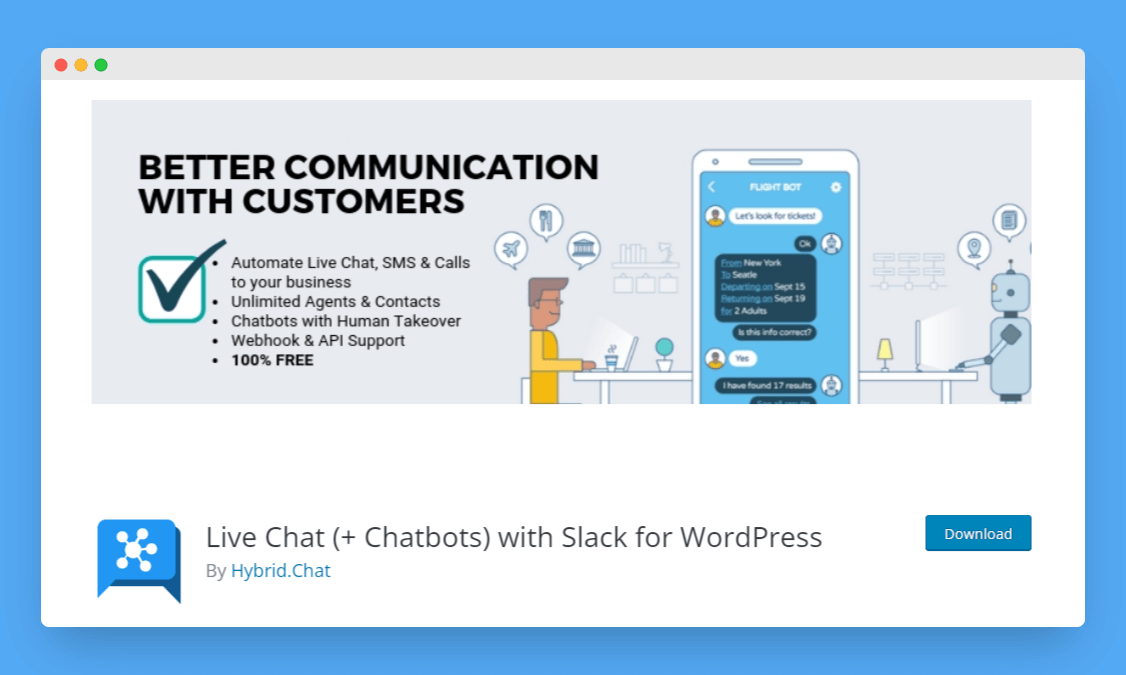 The Hybrid. Chat chatbot is a popular chatbot, and it has been implemented by various universities, marketing agencies, medical institutes, law firms, and more. It has many ready-made templates for different industries, making it easy to build and implement their chatbot on your website.
How To Implement WordPress Chatbots Plugin in Your WordPress Website?
Here are a few simple steps to help you implement chatbot plugins in your WordPress website.
Step 1
Choose a chatbot of your choice and visit their website. Look for their plugins directory, or contact them directly on where you can get their plugin. Once you locate the plugin, integrate it into your website using WordPress's Plugin integration tool. Some chatbots offer paid subscriptions or premium paid features that you have to purchase before they can be added to your WordPress website.
Step 2
Now, you may need to create a new account to connect with all the services that the chatbot offers. After that, you will be welcomed into their dashboard, where you can set up and customize every aspect of the chatbot. You can even integrate other plugins that are already in use, to be integrated into your WordPress site for rich and powerful conversational capabilities. Once that's done, click "Save bot."
Step 3
The chatbot has been successfully added to your WordPress website. Now, give it a test to see how it works and if you need any additional support.
The Bottom Line
With the growing popularity and demand of chatbots, there's no real limitation on what you can get from a chatbot. While some chatbots offer rich messaging capabilities, others offer similar capabilities along with other services, such as lead generation, analytics tools, marketing tools, and more. These chatbots are capable of offering powerful functionalities and are generally available with free template support. Not to mention, how easy it is to implement these chatbots into your website.