When we talk about the eCommerce platforms like Shopify and Woocommerce, it has a large database of customers that needs to be handled in a timely to maintain customer support problems. No business will be happier if the customers are not taken care of or valued. When your business has so much on one plate, it surely needs some smart helping hand to create the best Customer Service.
A helpdesk should be centralised software that helps business owners to get the best customer support services. Normally when it comes to eCommerce business owners, they already have a lot on their plate but customer service is the most important factor to handle as we believe that any business should be customer-centric to achieve success in a business.
Also Read: Five ways to optimise your Helpdesk Support Software
While researching and looking best for customers, features are not only an important part but the type of integrations that are allowed to be integrated plays an important role in selecting the best helpdesk software for business.
To bring all the customer service features from one place, here are some of the best integrations that will not let you toggle between multiple tabs or other software. Let's get into this article:
Some Of The Integrations That Are Helping In Making The Customer Support Service Easier.

Ecommerce Configurations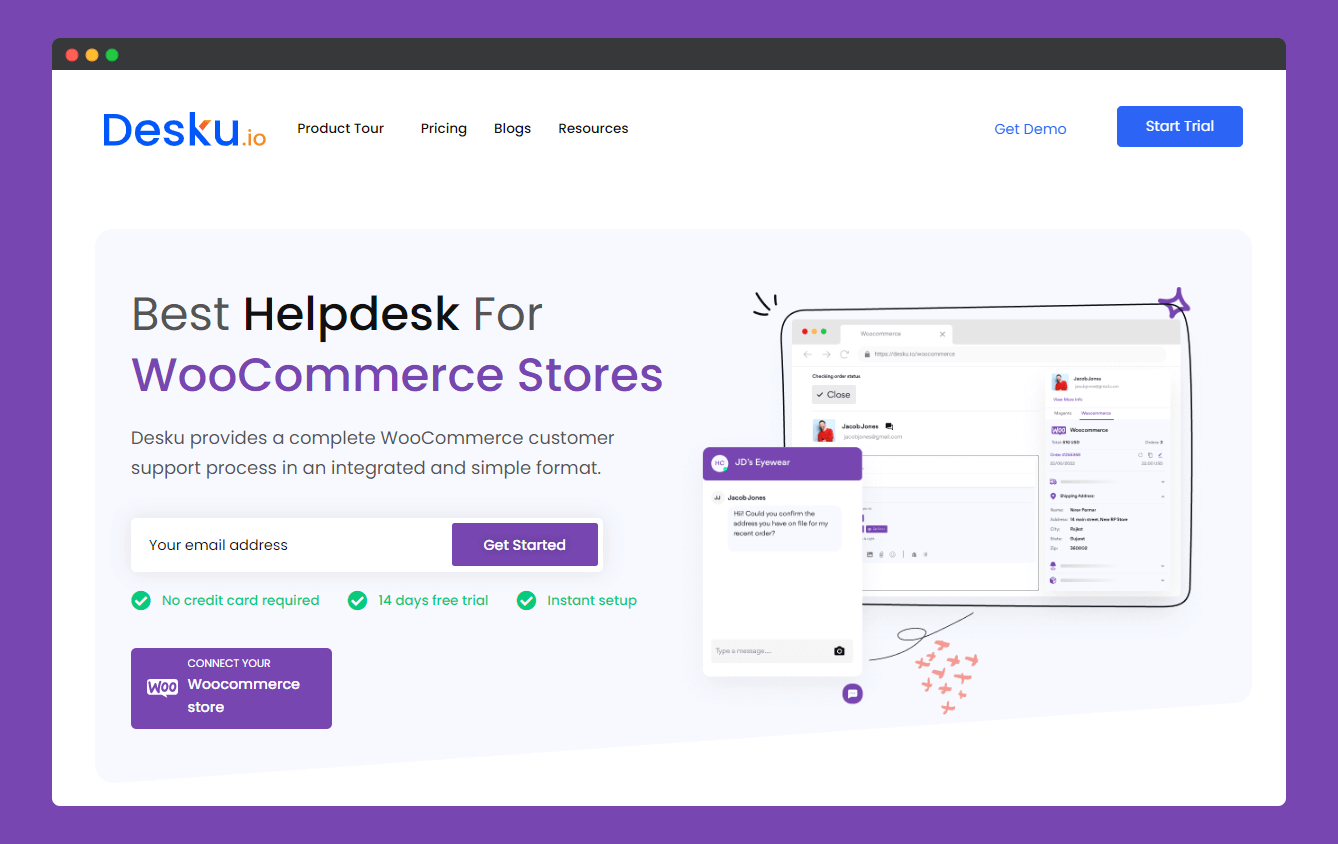 When it comes to handling the eCommerce platforms like Shopify and WooCommerce, the configuration must be easier to handle customer support services. Handling e-commerce through helpdesk software becomes easier by simply configuring it and everything can be handled in just a few steps.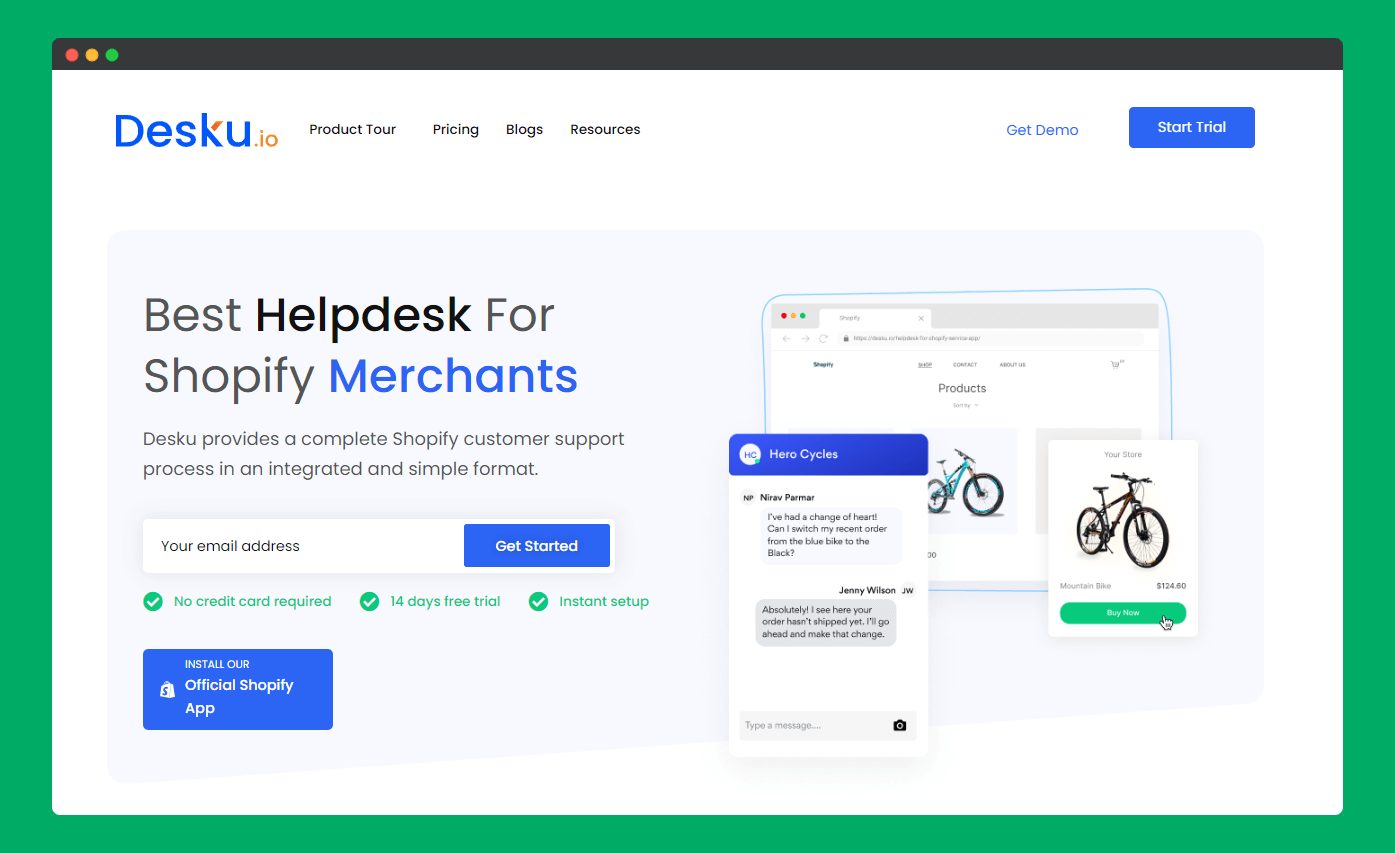 Ecommerce platforms like Shopify and WooCommerce can be easily handled by Business Owners will be much easier to handle customer queries and even resolve them in no time. Do not keep your customers waiting by instantly replying and getting in touch with them. By this, the consistency will be maintained and you do not get to lose your customers.
Let you connect the web-apps
Configuring with Zapier and Pabbly helps to integrate it with multiple web apps. May it be any web app, just configure it with the use of software like Zapeir and Pabbly Connect.

Through just a few clicks you can easily integrate multiple web apps, for handling your customers and community. Why would any customer go on getting confused and strangle around multiple tabs, apps, software and whatnot? When Desku has all. These tools are ready for you and your business, it brings quiet relief to business owners. In any case, Desku will not let you lose any of your customers because we believe in providing strong Customer Support Services.
Desku Live Chat
Desku Live Chat brings up easy interaction with customers in no time. We all know every customer is not the same but Desku can assure you one thing that is common in every customer, expecting a reply instantly. We all know, a website visitor will not stay on the website for not even a few minutes. Imagine a situation where you leave an angry customer on hold without replying to the conversation that they have initiated.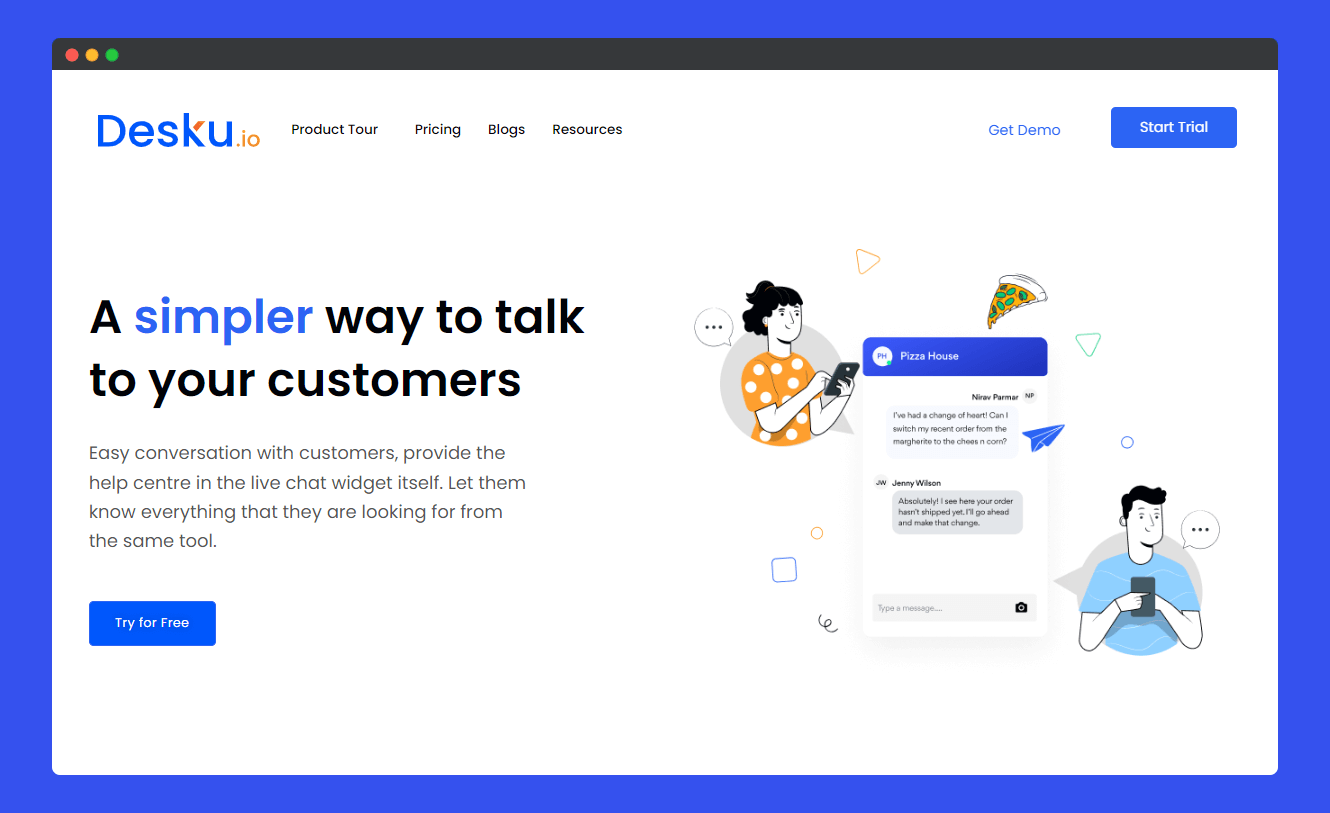 We never want to lose a customer, especially an angry one. Configuring Desku Live Chat on your website and business will help in engaging with the customers in no time, this will create the best impression with your customers and ultimately you will get to resolve the queries and update instantly.
Desku Knoweldge Base
Customers would love to help themselves and resolve queries on their own unless they do not find an answer. Let's talk about an angry customer again. The customer comes to your website and is finding some queries which he is not able to get an answer which is a basic one. There is no guidance and no reference. Customers won't give the effort to look for an agent to solve some basic doubts. They will just leave. What can be the solution?
Also Read: How can Chatbot Help Educators?
Knowledge Base is the ultimate solution that you can provide for customers. Provide a well-drafted solution consisting of accurate articles, guidance, another reference source of information, video links and much more. When customers can find answers from the well-drafted knowledge base, there ultimately will be lesser ticket generation. Don't we find this easy to configure in our business? I personally would surely recommend it.
Support Performance and Analytics
Who does not like to keep a watch on their business and ongoing activities? When we have Google Analytics, there is nothing to worry about as it gives a real-time report from the visitors, and types of visitors to the website. Track down every details and activity of visitors and customers that are going on in your business.
Google Analytics which brings up a better vision for the business is something that can keep you on track regarding any updates in the business from the customers. Who would not like to have a ready report for their work?
These were some of the best integrations that will ultimately ease your Customer Support Services and will represent the best of your business.
Wrapping Up
The only thing a customer is looking for is the best customer support from any product or service-based company. If you really want to look after your customers well, then availing the Best Helpdesk Solution for the business is the best option. I can assure you that you won't regret it because you are getting everything you require to handle your customers and business and hence there ain't nothing to look for. If you are still confused regarding the Helpdesk Solution, kindly check out: https://desku.io